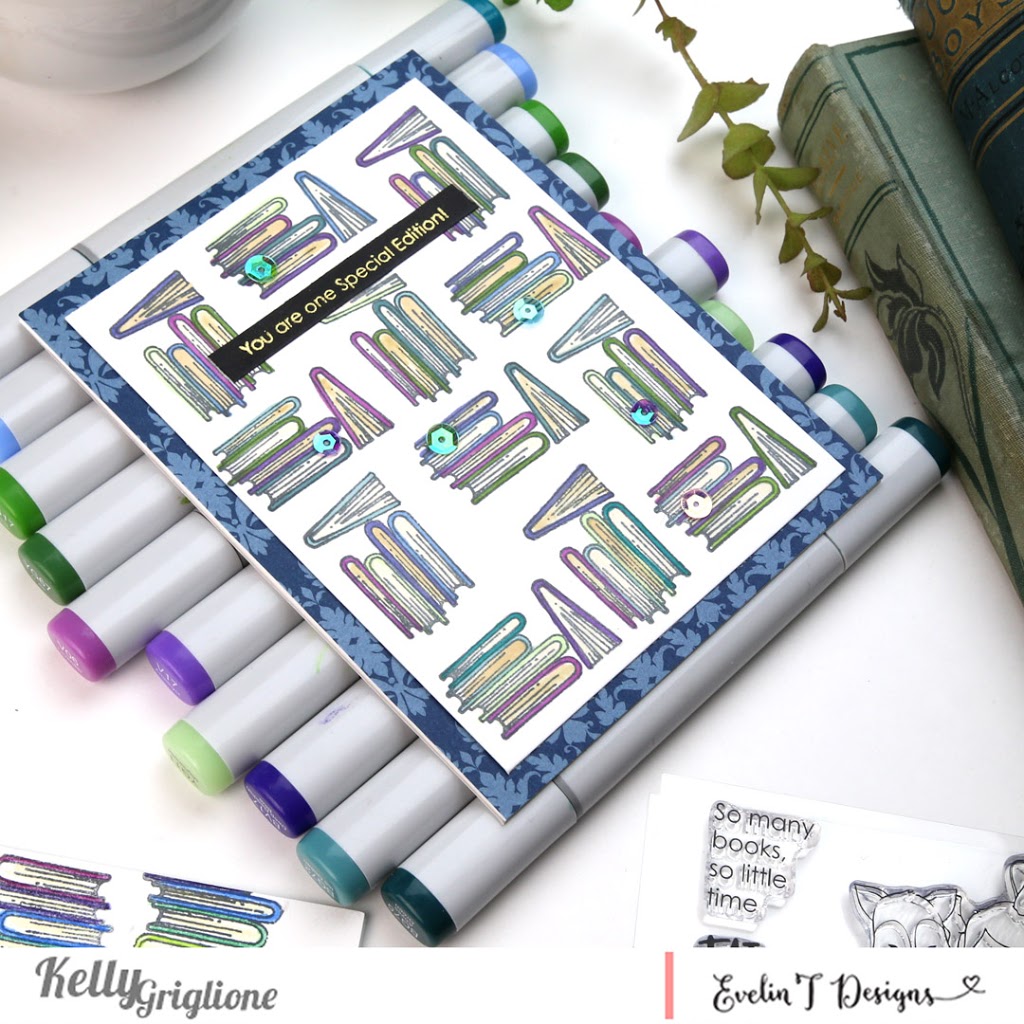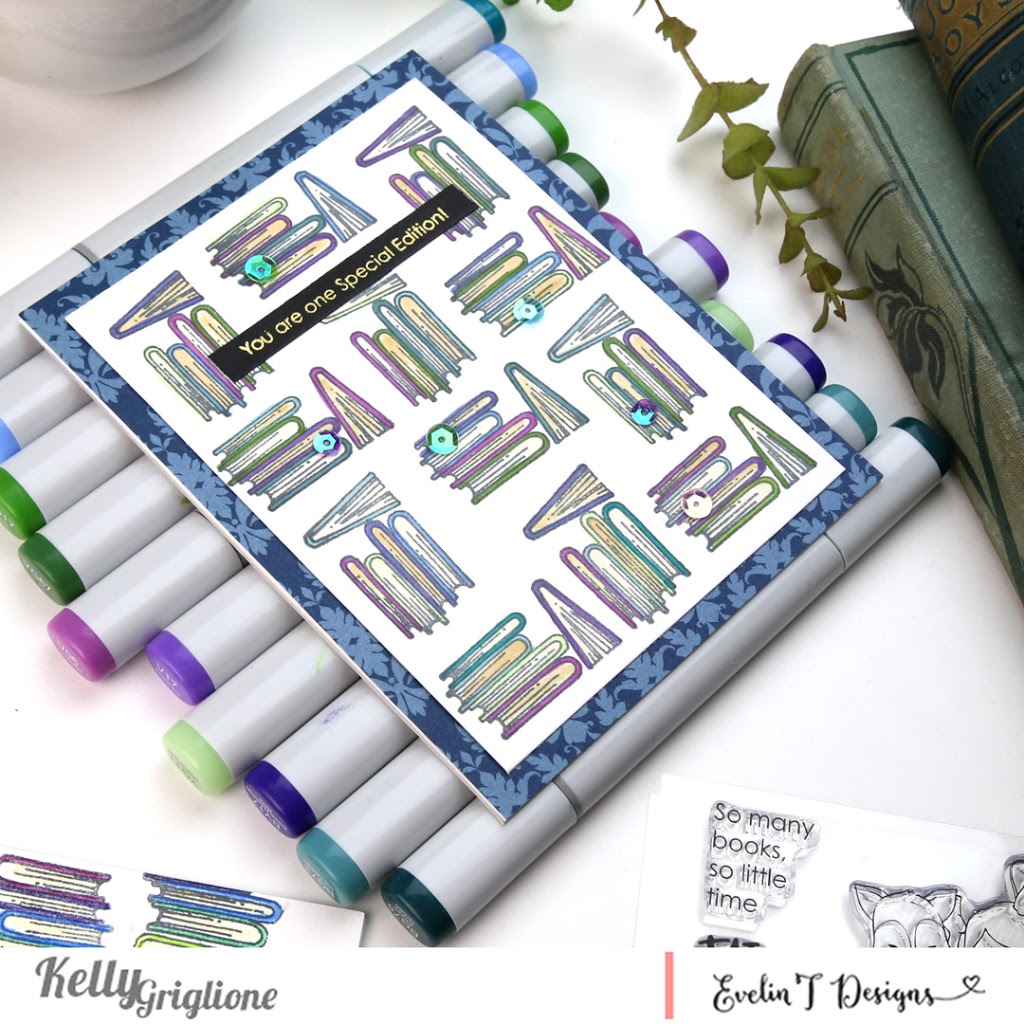 Hi folks! Kelly here, excited to share a card made with the adorable Reading Buddies set! I actually made this card during the first release, but wanted to hold off sharing it so I could devote some time to discuss stamp selection when it comes to building a background.
This Reading Buddies set has some adorable images, like the cute critters carrying books, as well as a sweet scene of a girl reading with her forest friends. Any of these images are great to feature on a card. After you've played around with these on a couple of cards, however, I'd recommend taking a look at the secondary images, like the pile of books. I thought stamping the books in a pattern would make a fun background.
And, you get a completely different look to stretch your supplies!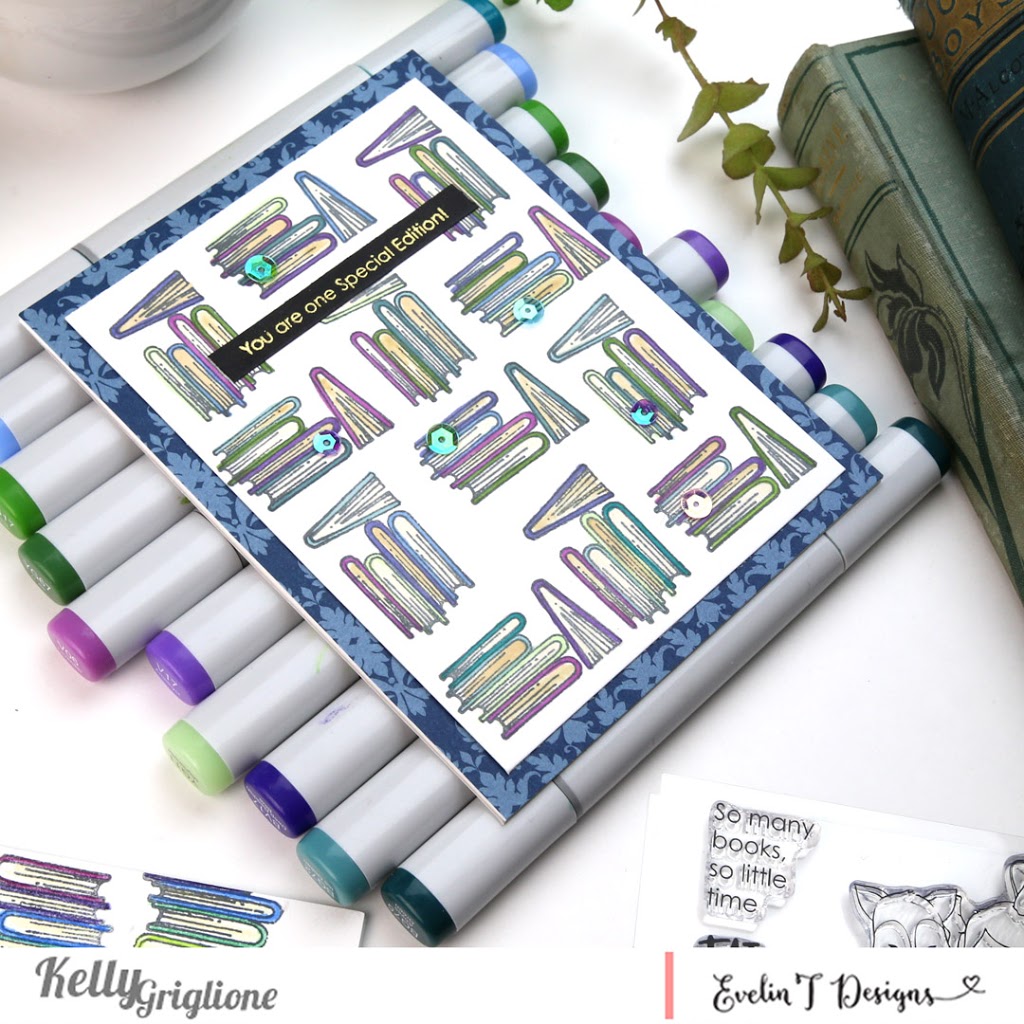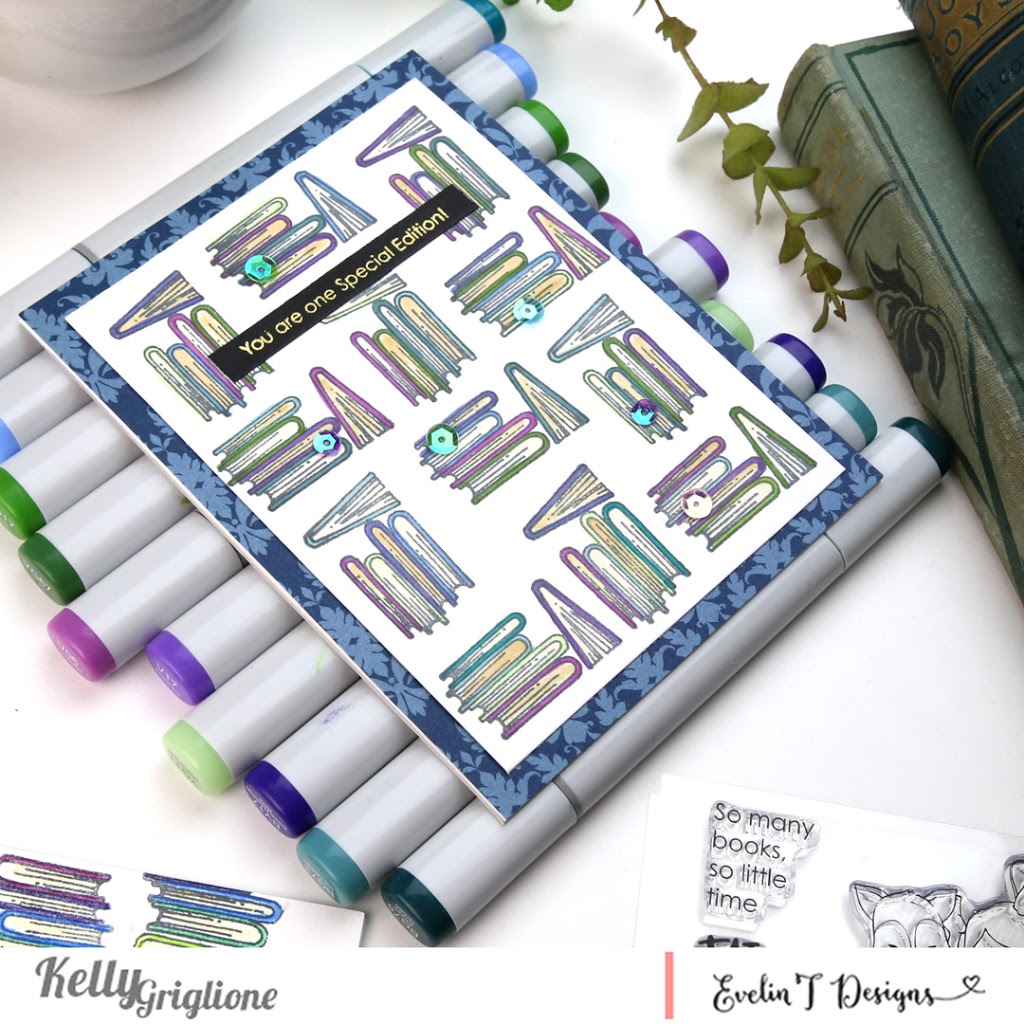 Whenever I make a background like this, I try to figure out what the overall shape of the image is. In this case, the pile of books with the one book on its end is essentially a large rectangle.  To help illustrate this I've drawn rectangles over the books below …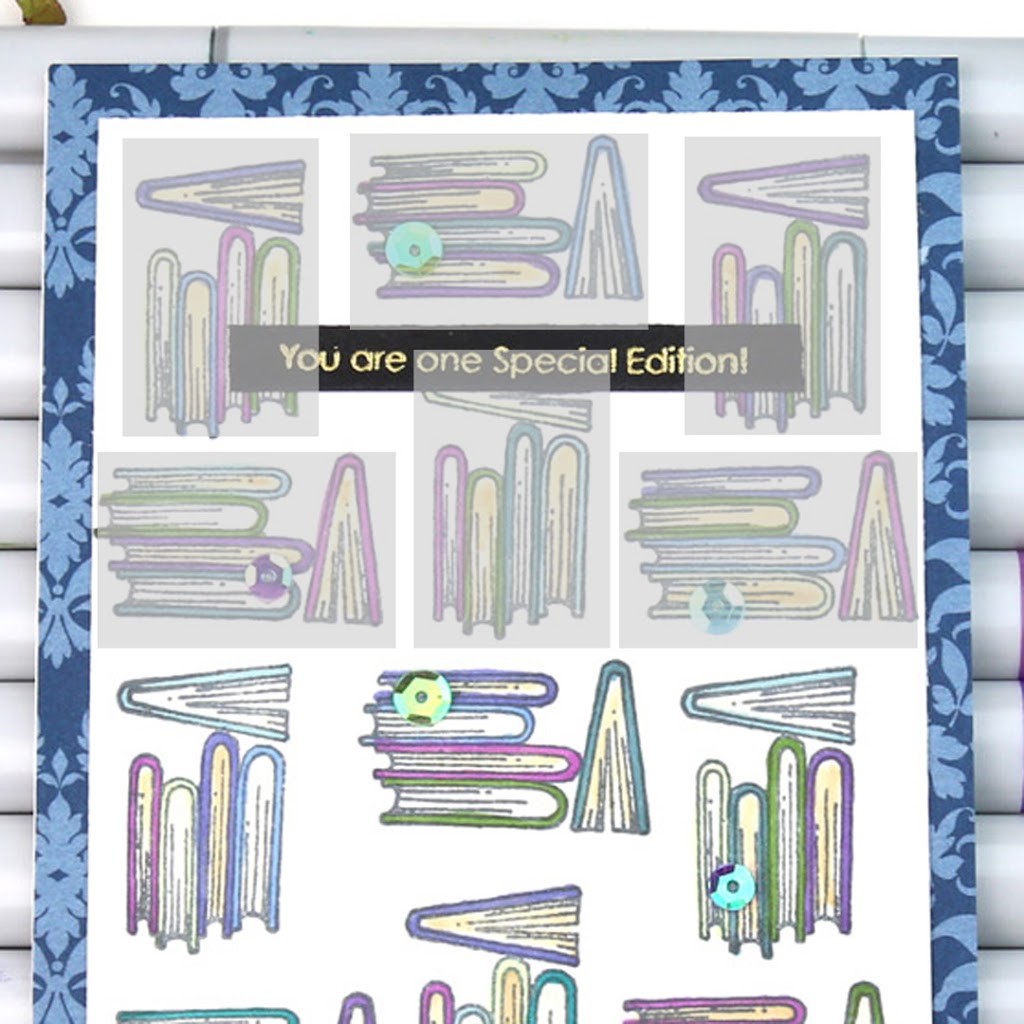 I first stamped the "rectangle" of books vertically in the upper left corner, then rotated it 90 degrees to stamp horizontally in the top middle, and finally rotated it back to stamp the books vertically in the upper right corner. With that row completed, I can move on to stamp the second row, only this time I stamped the image horizontally, vertically, and horizontally across the card. This fills in the gaps left from the top row.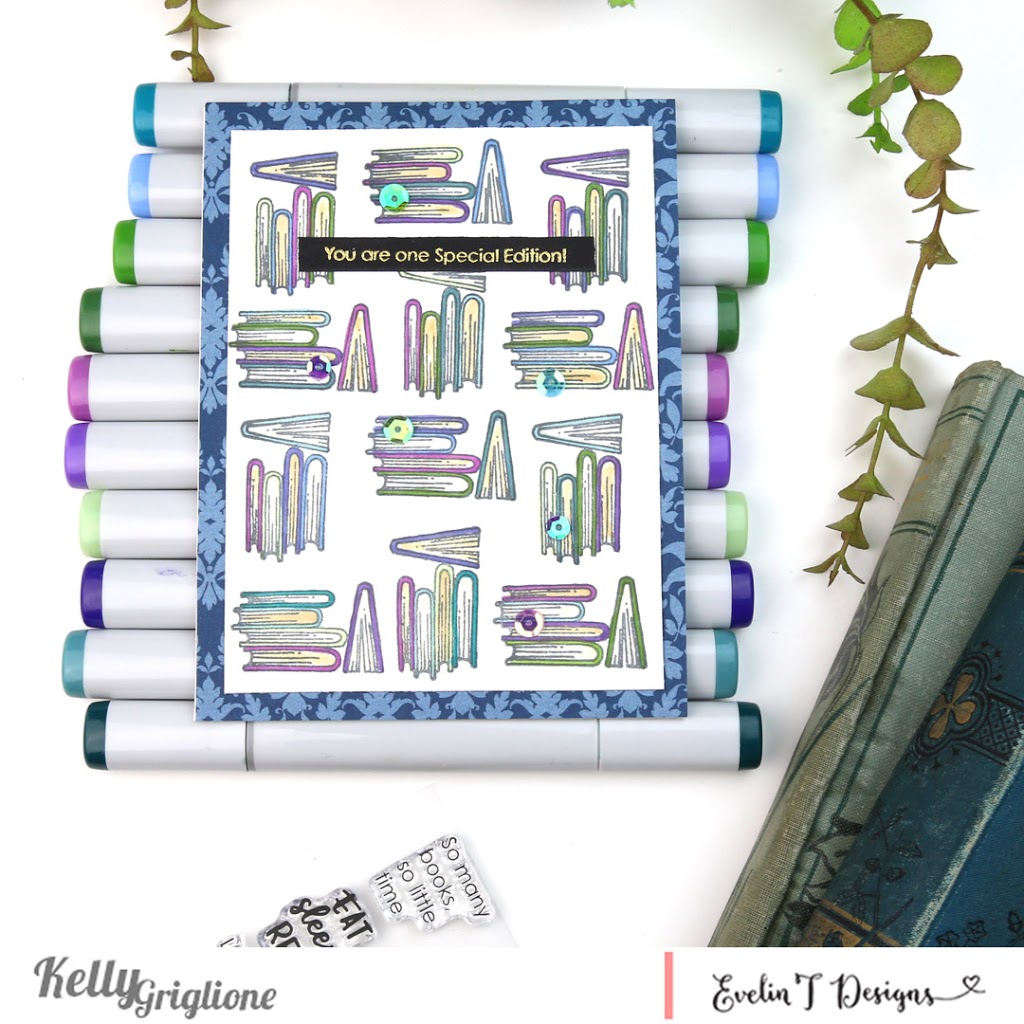 I repeated that stamping for the bottom half of the card to complete the background. To color the books I picked several copic markers in cool tones and rotated them to balance out the colors. Colored pencils would work as well for all the thin lines. I also grabbed a few shades of cream to color the book pages.
And just like that, your background is completed! With the sentiment and the background of books, I think this card would be perfect to send someone in your book club, or a friend who enjoys reading.
Hope you enjoyed this little tip on building your own backgrounds, as well as picking out a secondary stamp, to get an entirely new look from your stamp sets!
Thanks so much for stopping by!
-Kelly