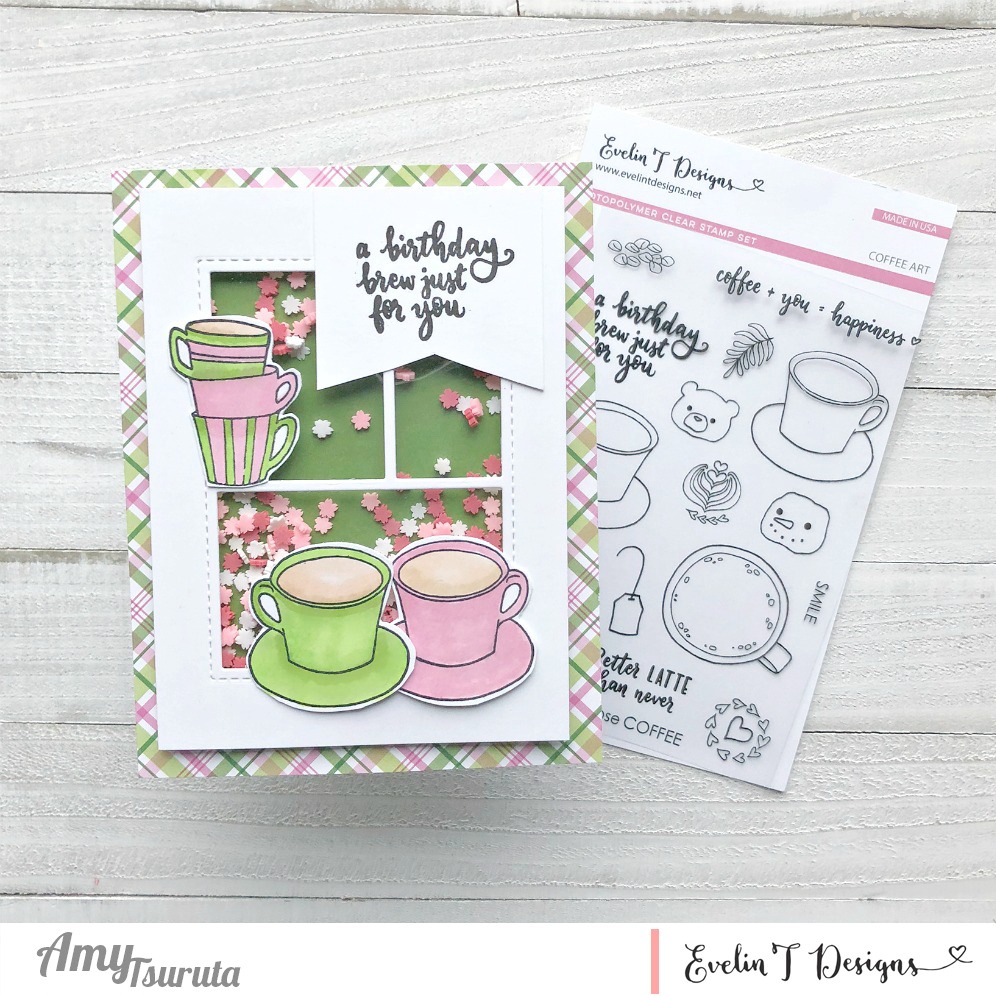 Hello and Happy Monday!  I might be waking up to a winter wonderland this morning!  I thought I should design a project that will keep things cozy.  I'm featuring the Coffee Art set: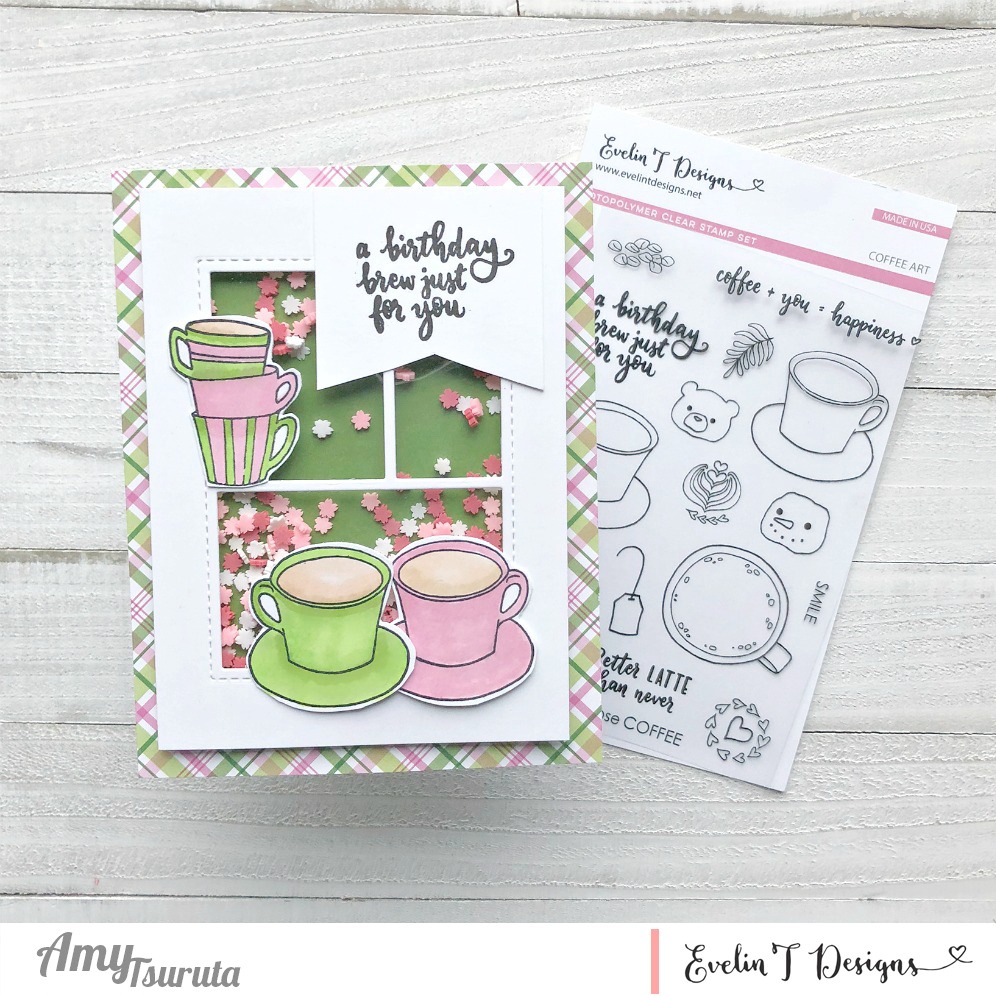 I went with a pink + green color palette.  Who can resist a shaker card?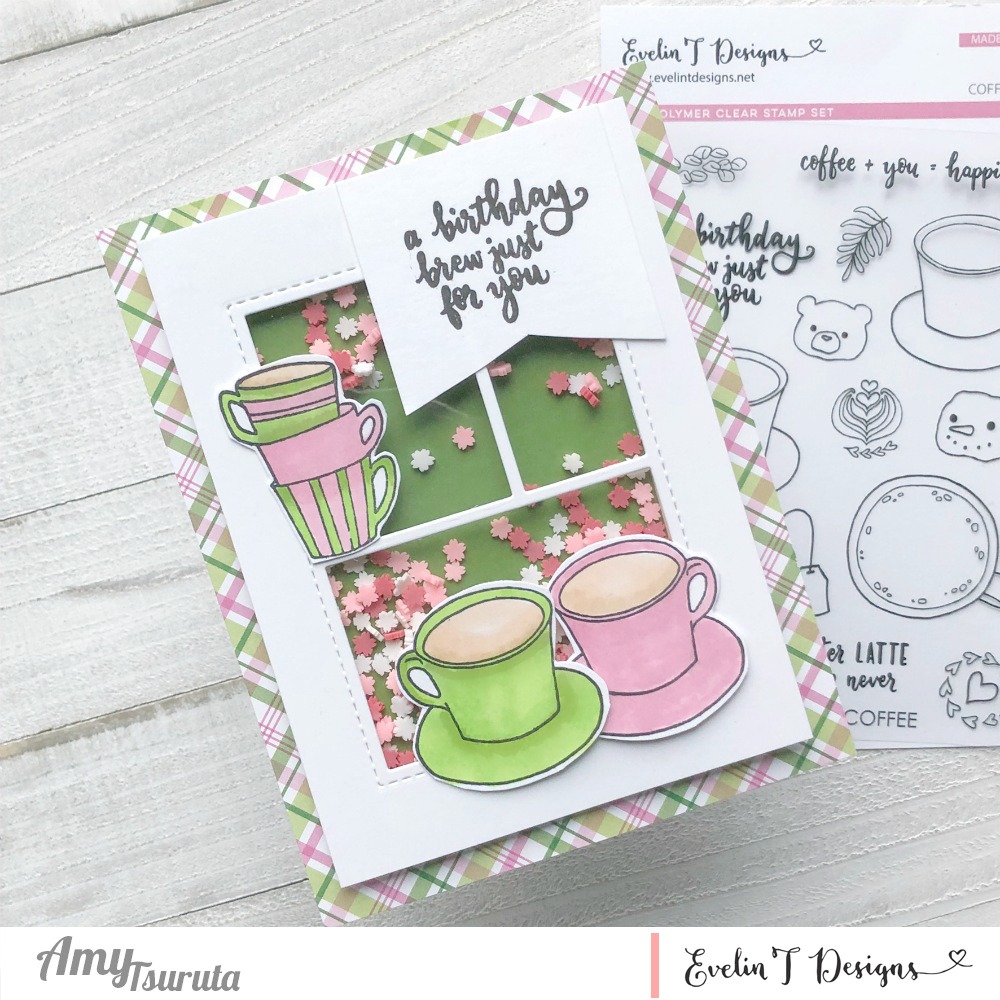 A super fun way to celebrate a special person's birthday.  I'll slip in a Starbucks gift card.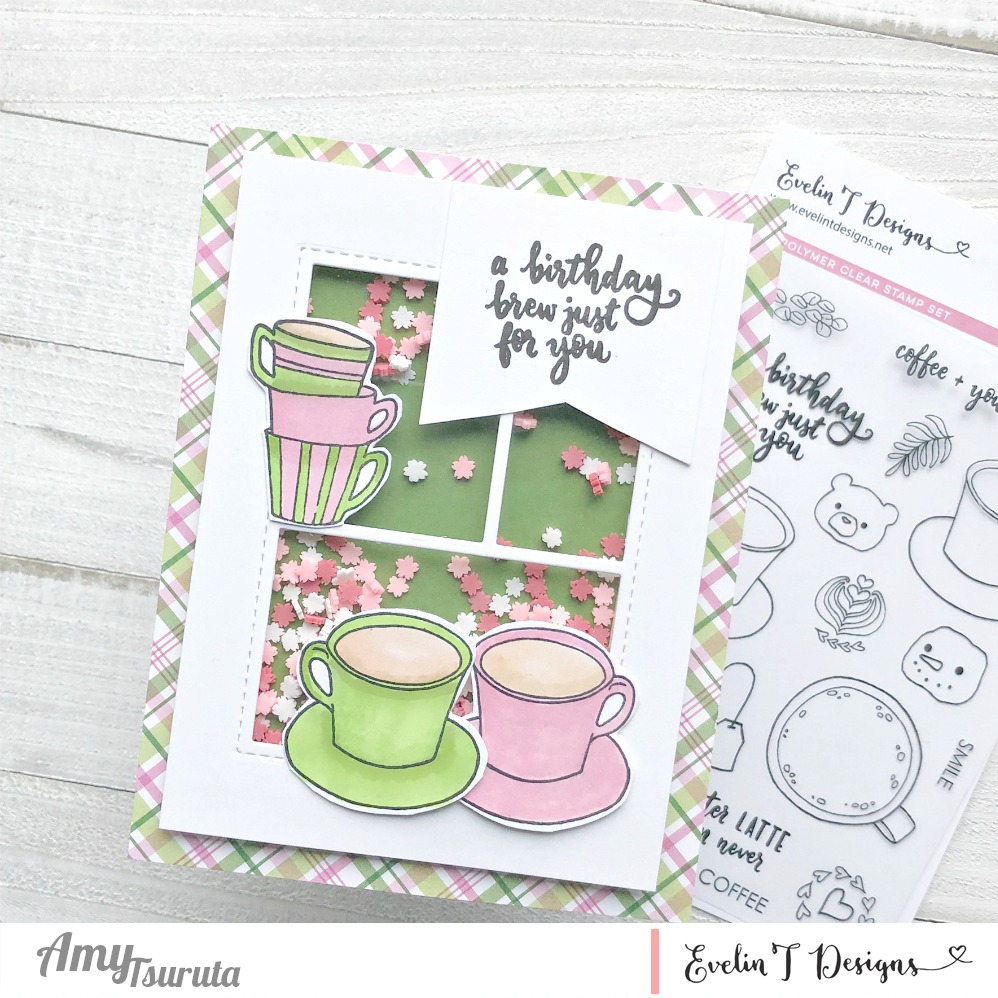 Thanks so much for stopping by.  I hope you have a great week!