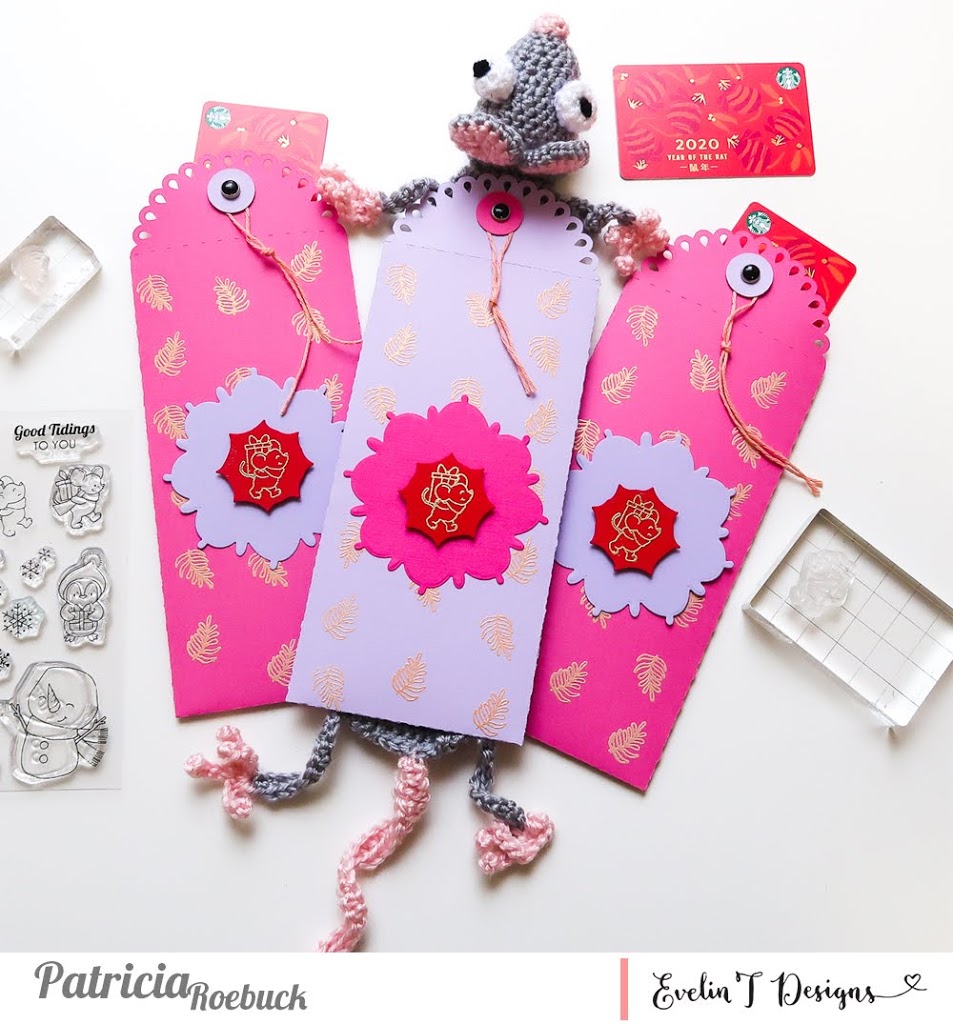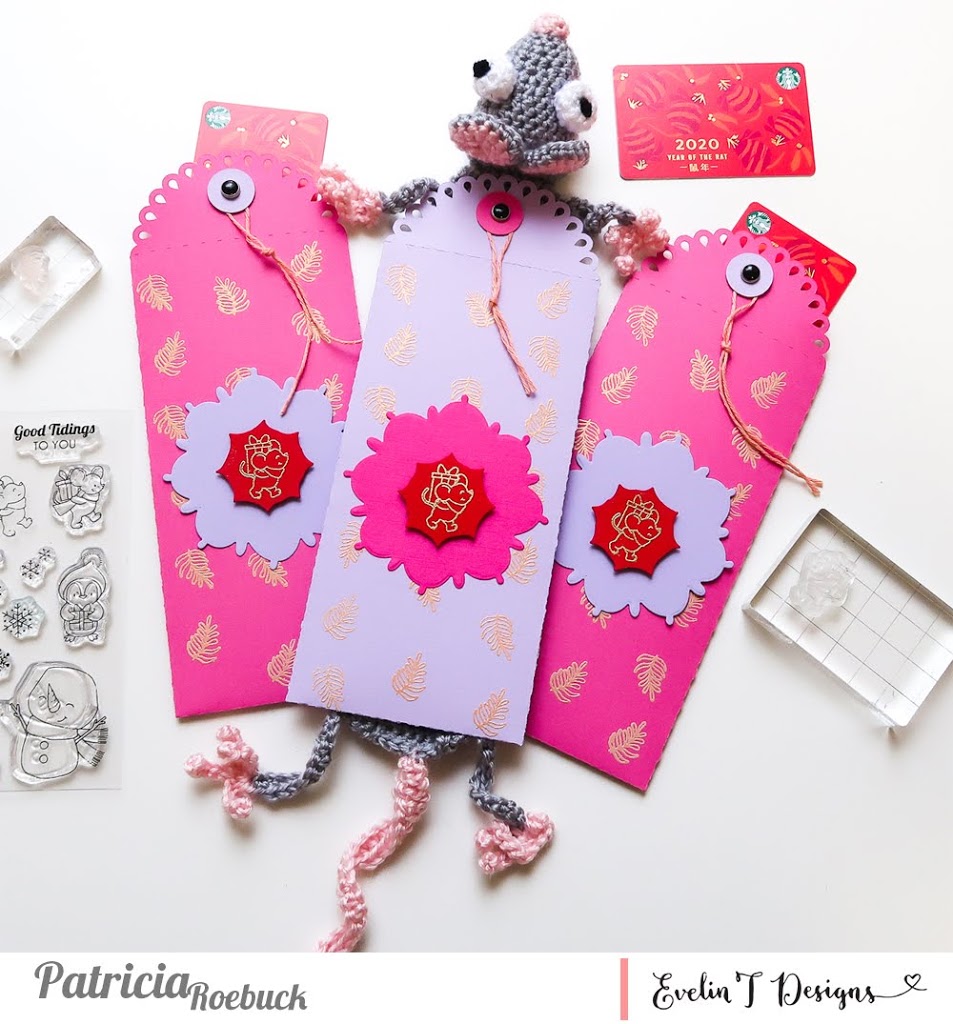 Hello Everyone!! I'm so excited to be a part of the Evelin T Designs team sharing my first project with you today using the Good Tidings to You and Coffee Art stamp sets. To introduce myself to everyone, I have been scrapbooking since about 2007. My main focus is on memory keeping and scrapbooking, but since 2007, I have always been creative with cards and all papercrafting. I will be sharing some of my memory keeping here using Evelin's stamps, but for today, I have some Chinese New Year envelopes to share!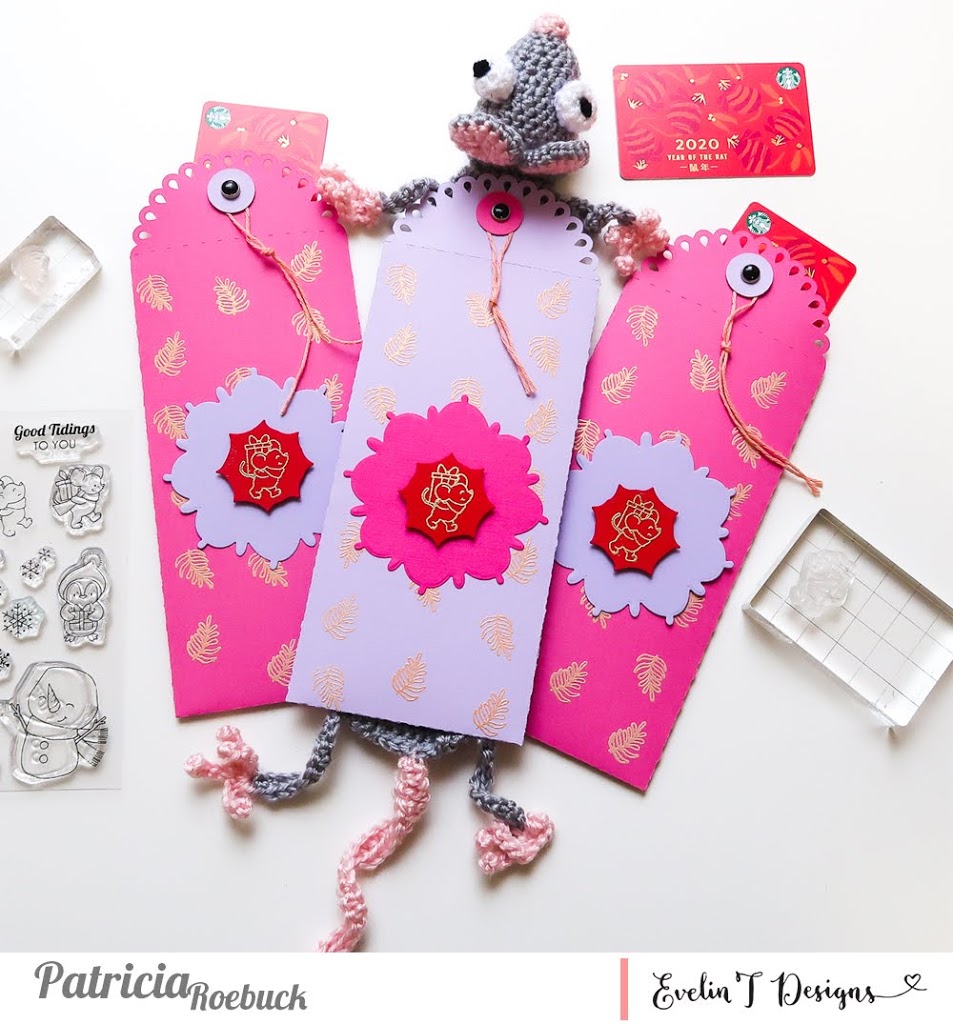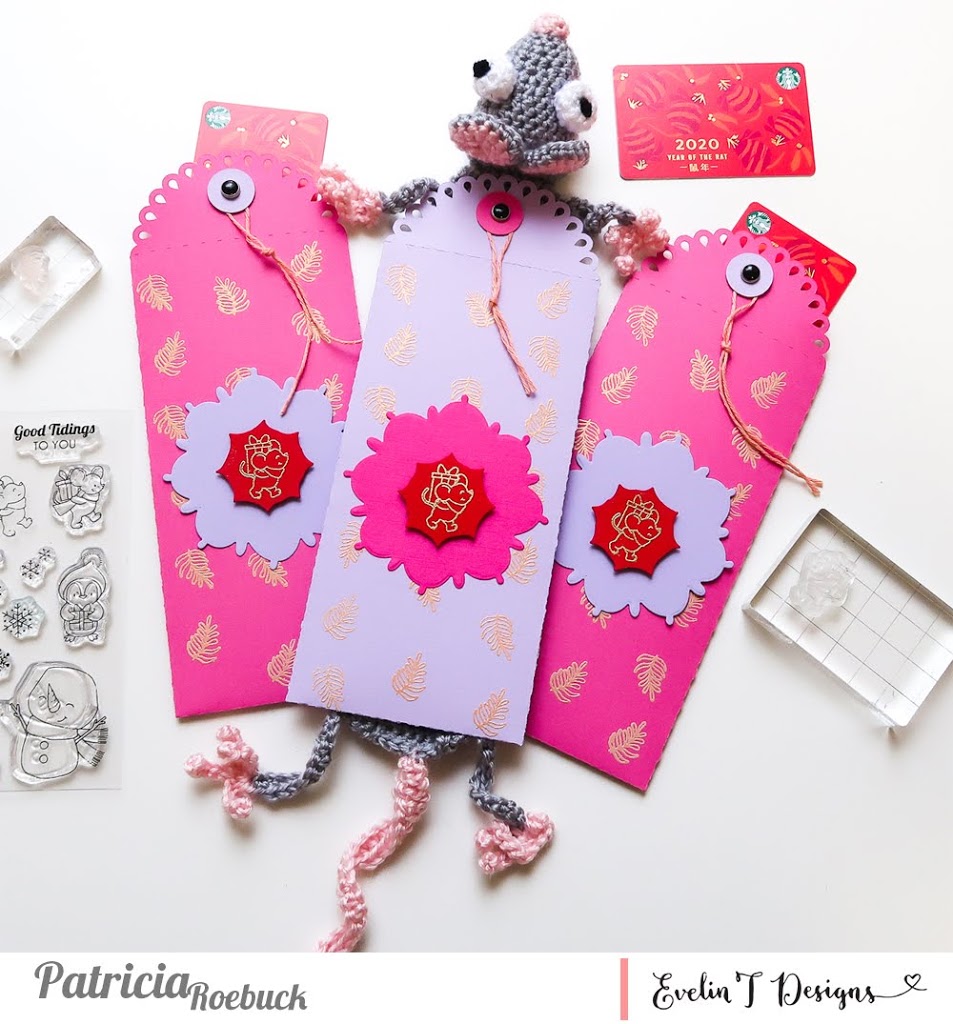 I started by stamping and heat embossing onto my envelopes (cut from Silhouette) using the leaf design from the Coffee Art stamp set. As I created the envelopes, I kept the theme, Chinese New Year, in mind as far as bright colors and bringing in shine with the embossing. The repetitive pattern of the embossed leaf also created both texture and pattern with that beautiful shine. I used a soft rose gold embossing powder. As I stamped the leaf design, I rotated it alternating that pattern all the way down each row.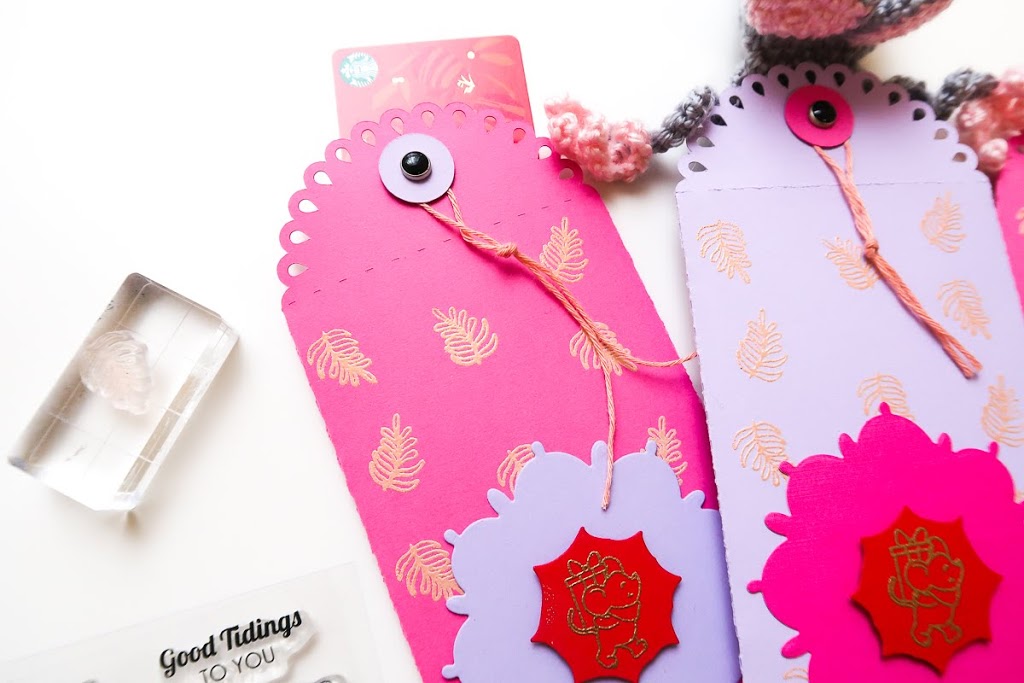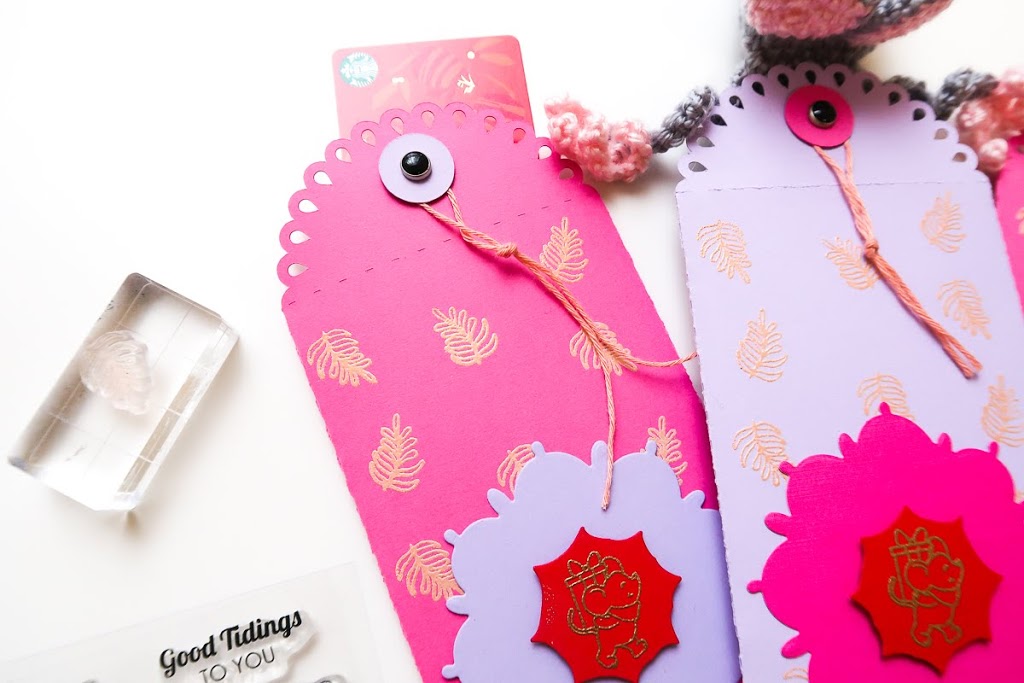 For my focal point of my envelope, I used the cute little mouse from the Good Tidings stamp set! He actually inspired these envelopes! Keeping with the shine from the heat embossing, I embossed him in gold on red cardstock. Then I foam adhered him to the center of another die cut piece of cardstock.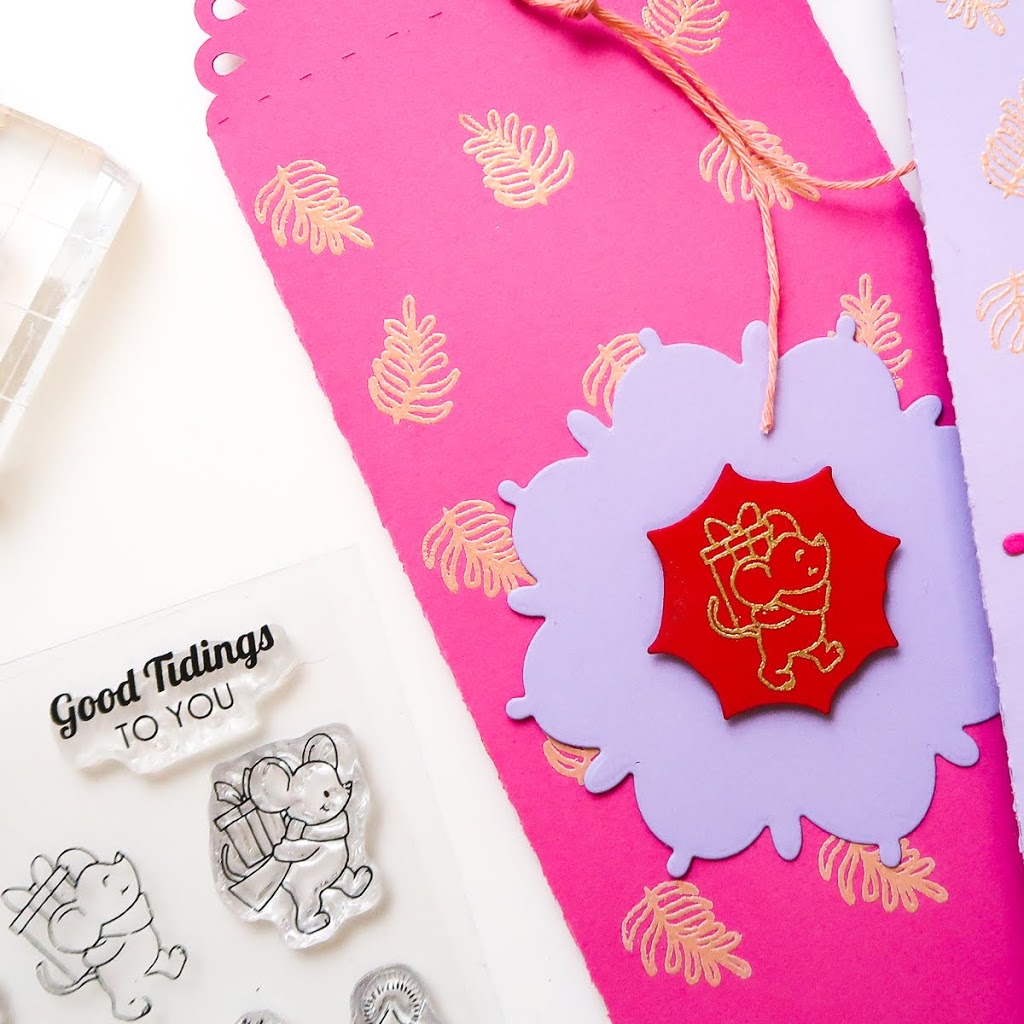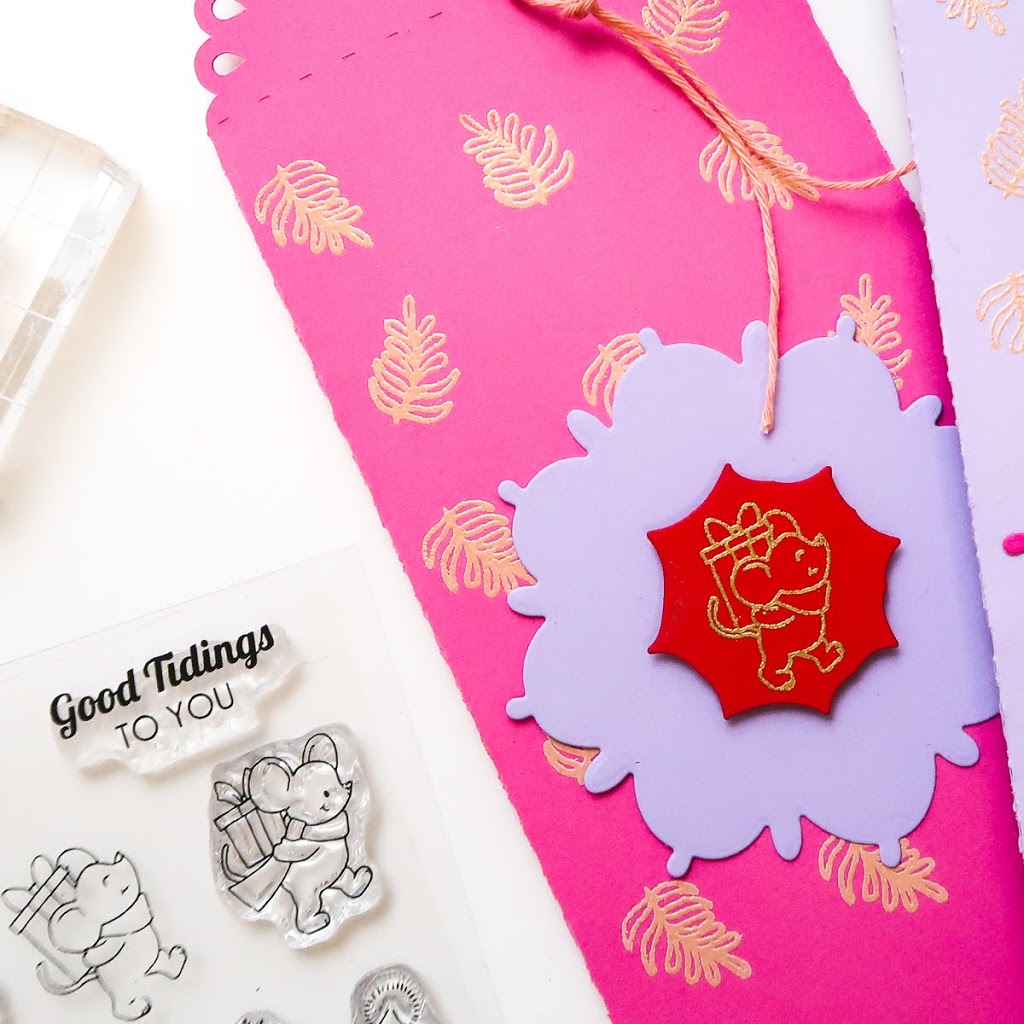 I created two envelopes in the hot pink and one in lavender, using the alternating colors for the die cuts in the center. My daughter chose the lavender envelope.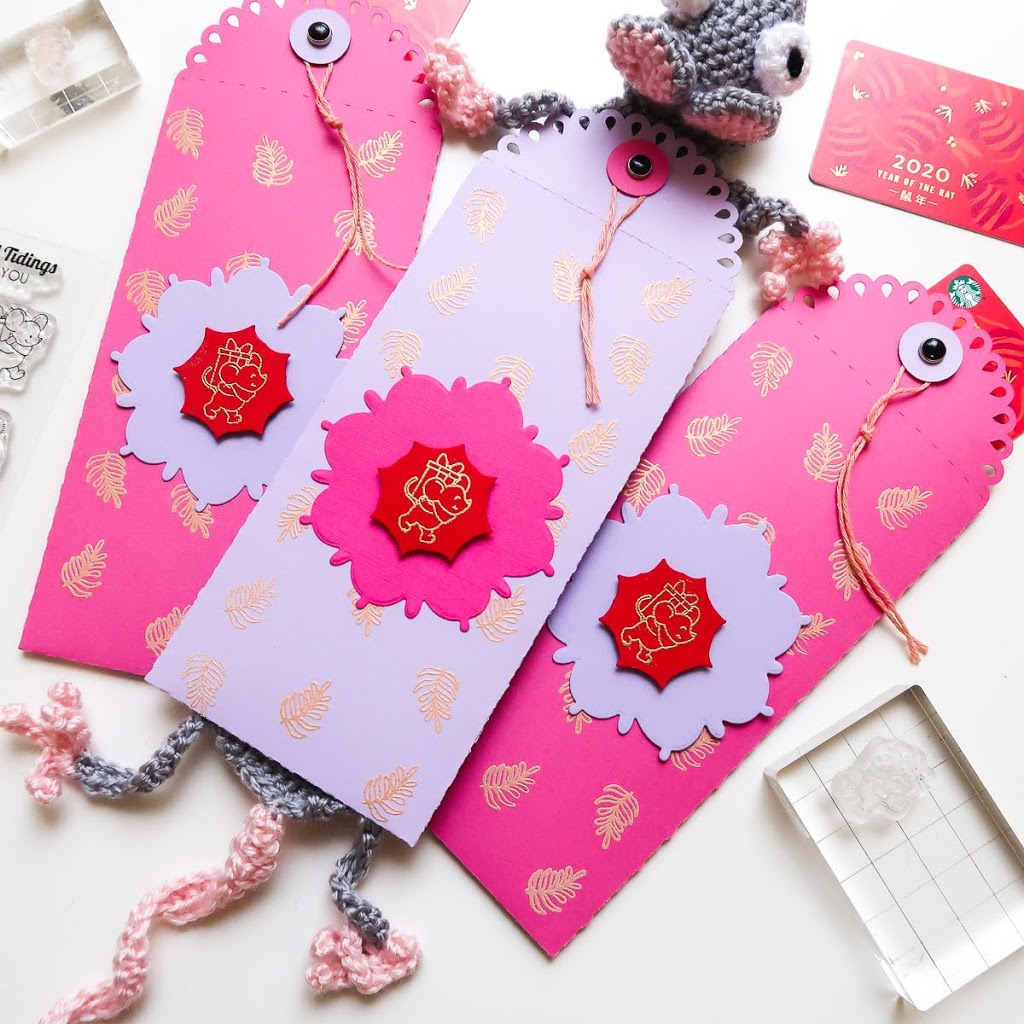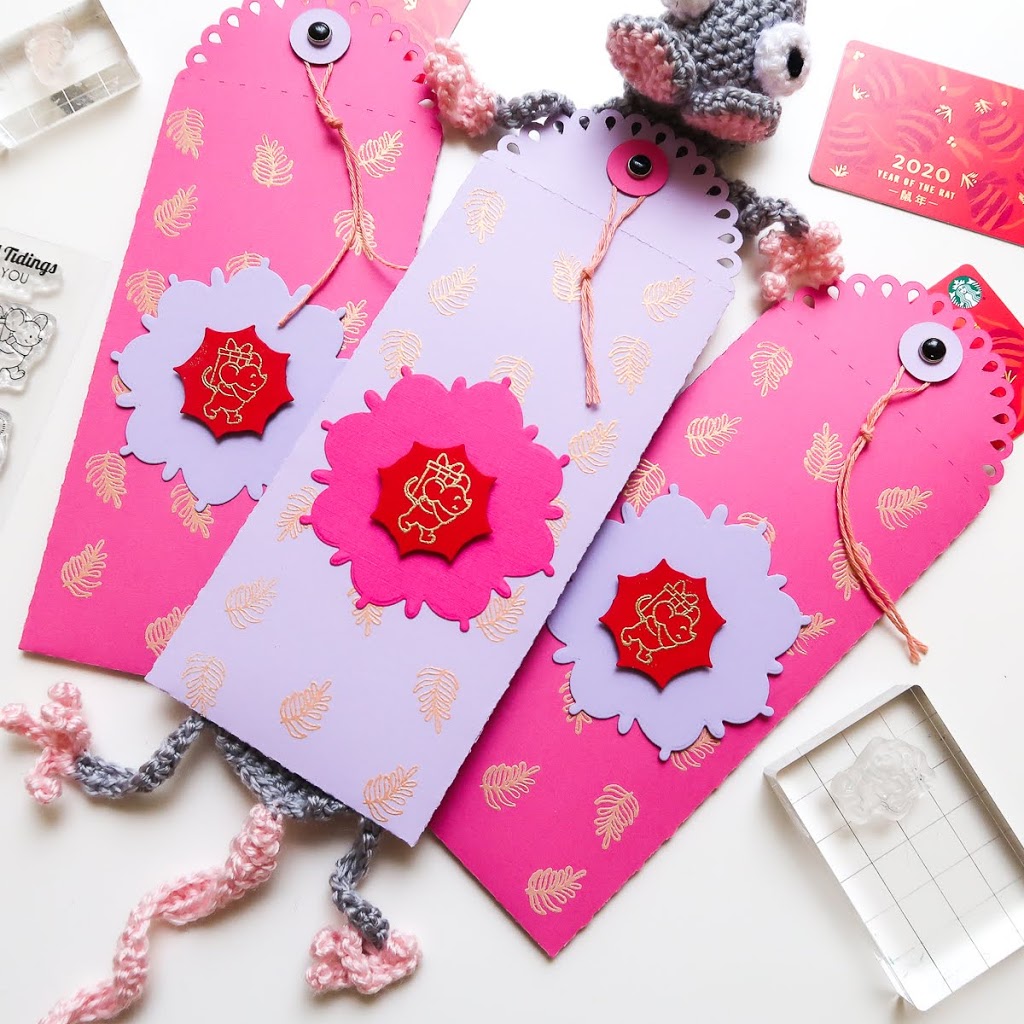 I will fill these long envelopes with a rat bookmark I crocheted. The year of the rat is my daughter's year and is also ten years since we became a Chinese Adoptive Family. So wanted something fun she could keep and perfect with her Warriors books about cats! Will also fill hers with a gift card or money and a Starbucks gift card. Starbucks usually has gift cards to celebrate for the CNY.
Thank you so much for letting me share my first project here with you!  Don't put those holiday themed stamps away, they can be used all year long!