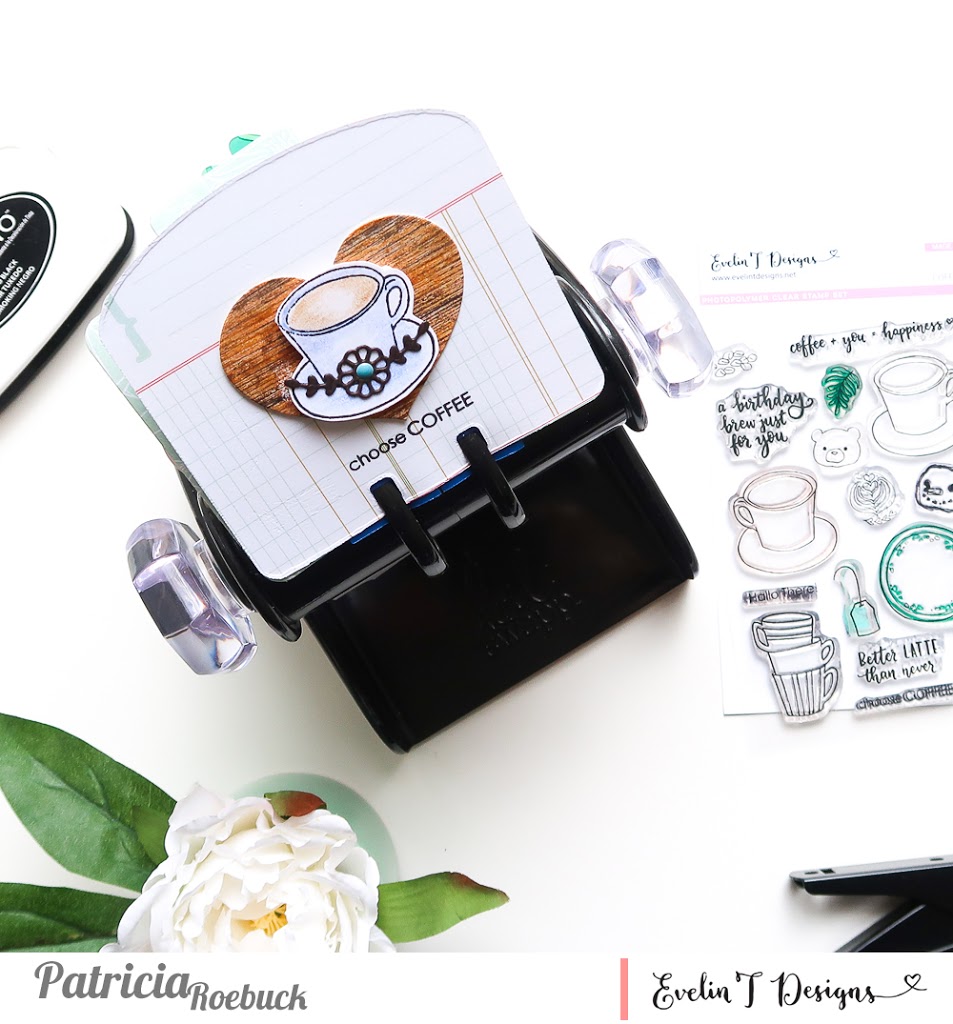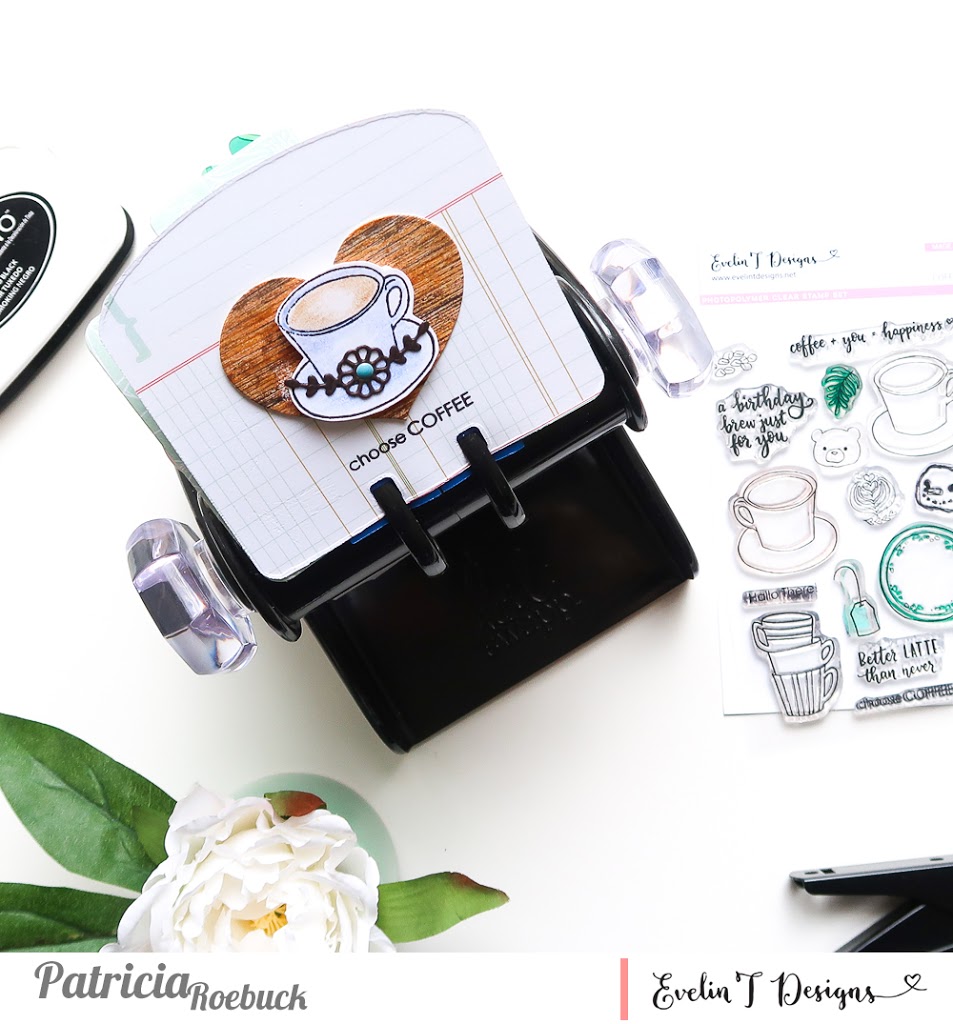 Hello Everyone! So excited to back again to share a project with you that actually combines creativity with a necessity…well maybe not a necessity. Being a memory keeper, I love to put the Starbuck's gift cards within my memory keeping. Unfortunately, that does not always happen…oops! As I was cleaning up recently, I came across all of these cards. I couldn't throw them out! My original idea was a mini album, but then I remembered this old Heidi Swapp Rolodex…PERFECT!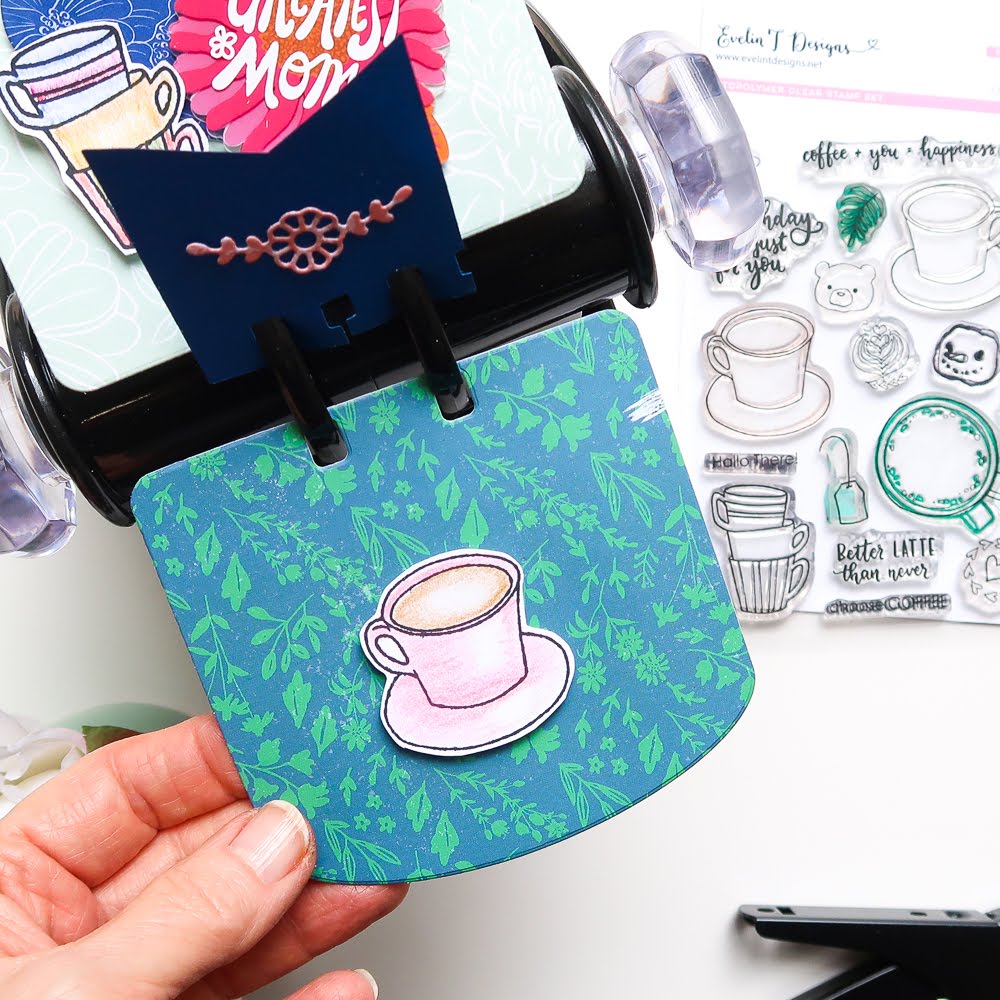 So combining some creativity with my stash and the Coffee Art stamp set, I started decorating pages to insert into the rolodex. For the Starbuck's cards, I made sure they were all uploaded to my app, and then added them to some of the cards. I have a punch and a die cut to fit the rolodex, but neither would be strong enough to go through the plastic cards, but if you do, that would be great!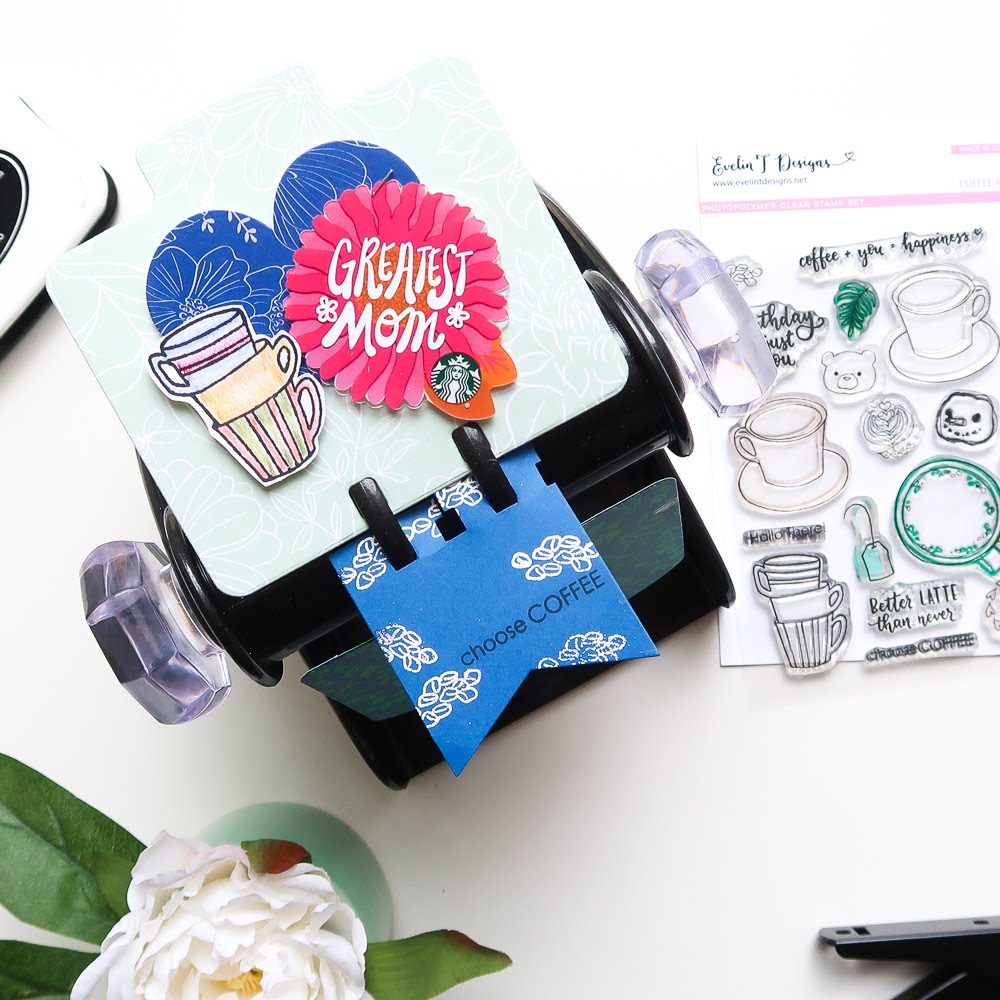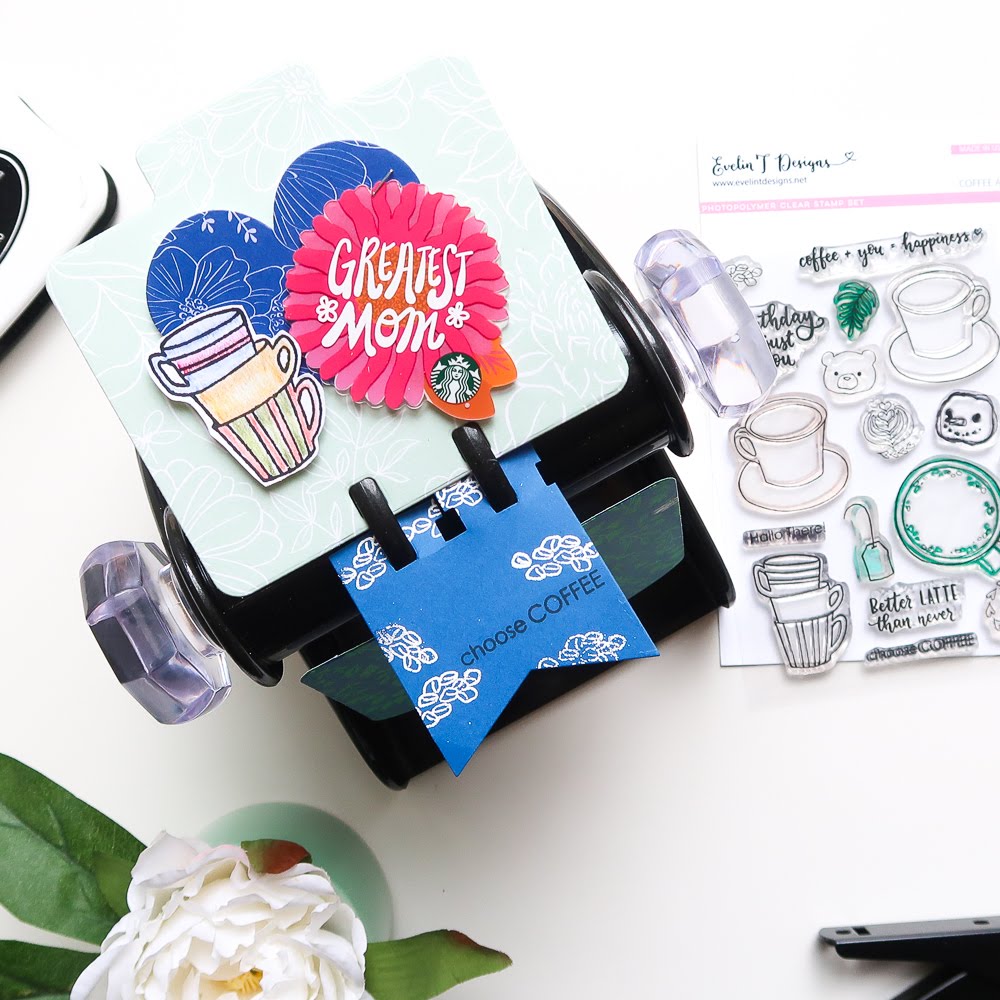 Some of my cards are small like this Greatest Mom and the hearts, so really do love them adhered directly to a card. For the images, I have several colored mostly on white cardstock using the Faber-Castell Polychromos pencils. And that little blue banner, I embossed the coffee beans in white and stamped the sentiment in black.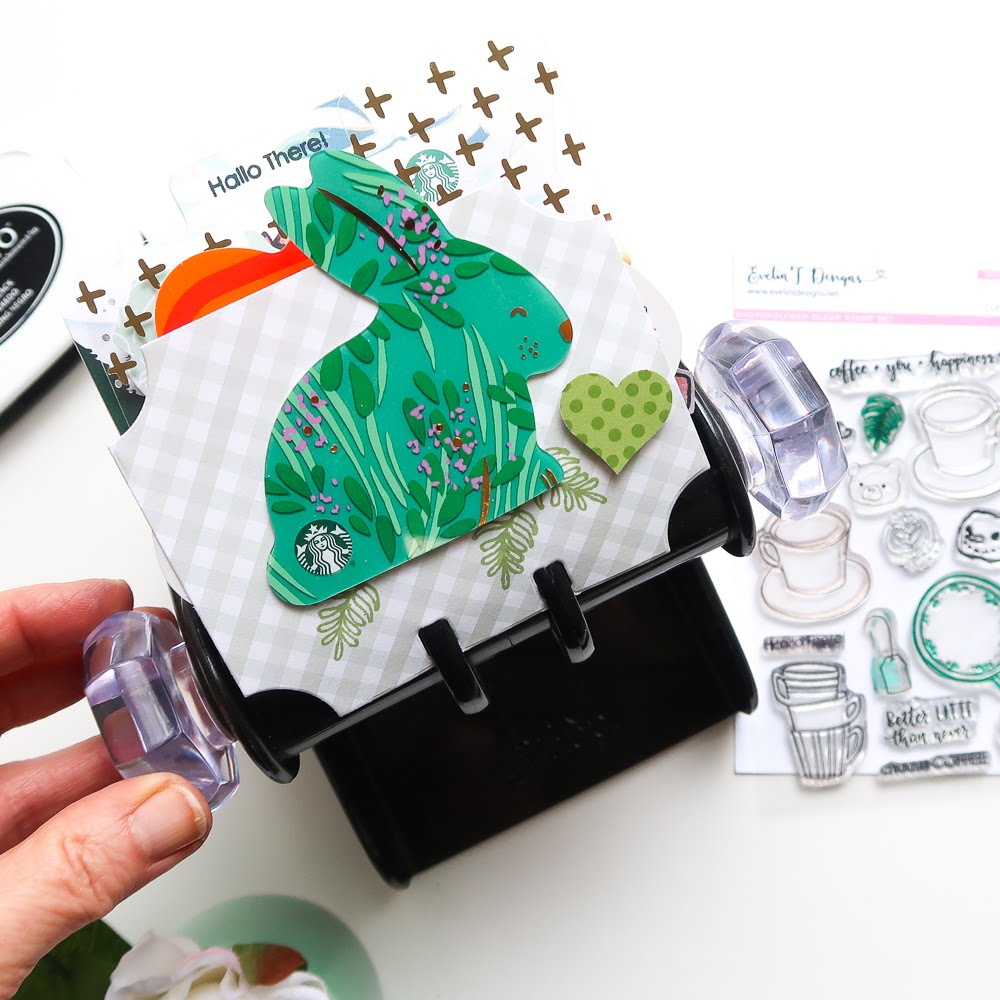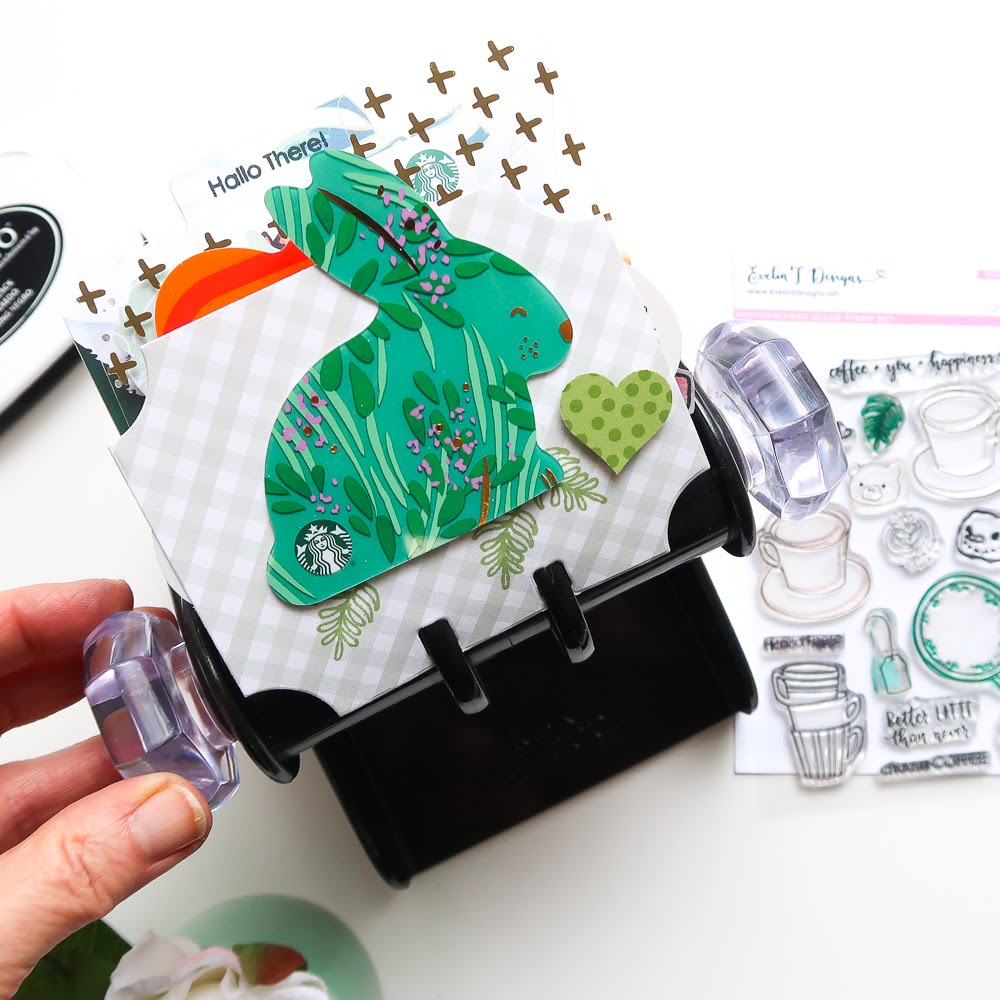 Once I started to get into a routine, I found different ways to add images or sentiments to each card. I used the leaf image with the bunny…so cute!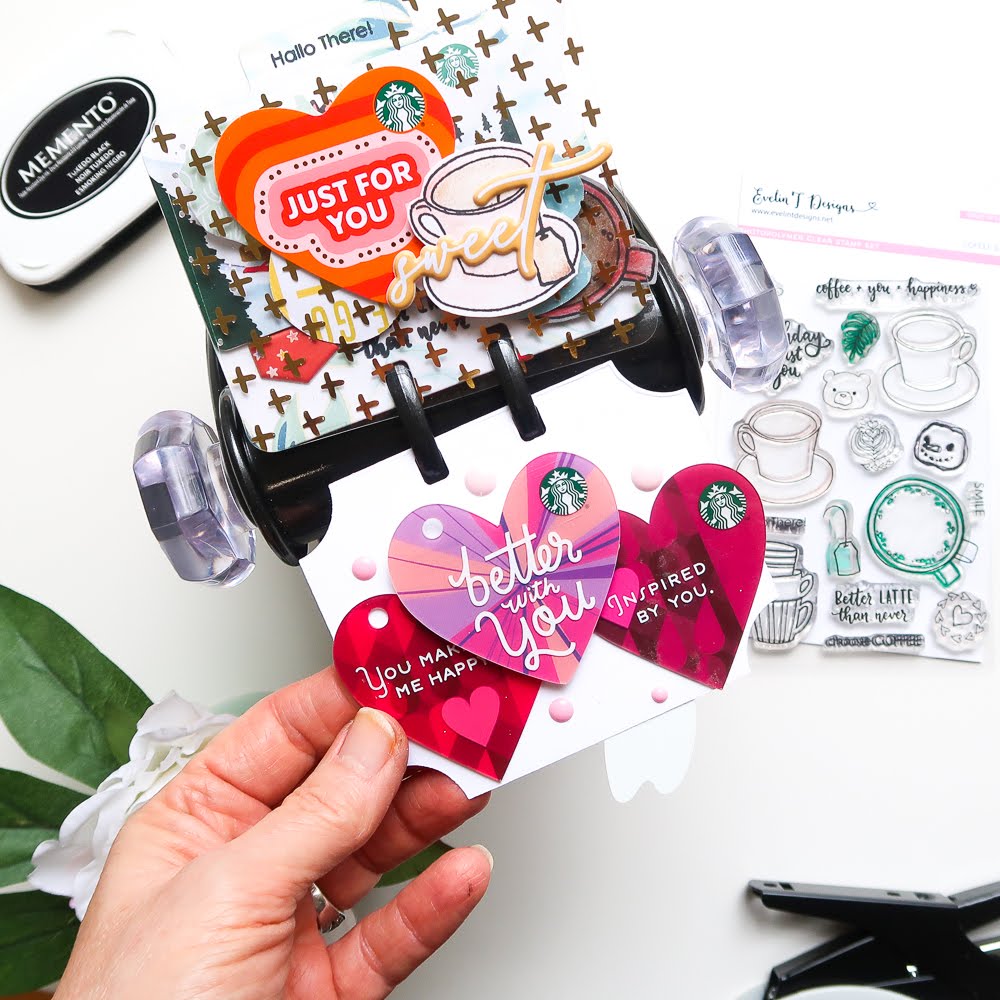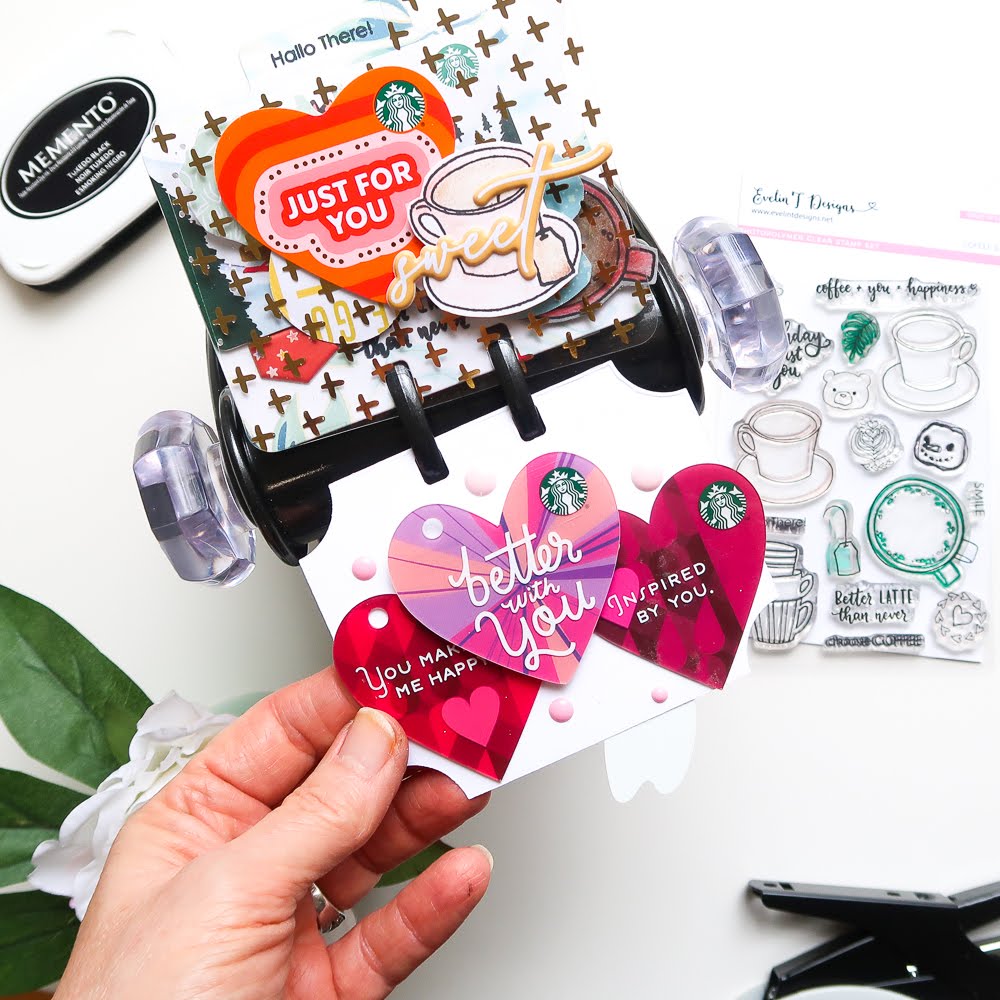 On this one card with all of the heart cards, I didn't add stamping. I wasn't sure how I wanted to add them, but since I had so many from previous years, I added three to a card and just added enamel dots around them. For the newest heart from this year, I added a stamped coffee cup with the tea bag that I masked and colored with the Polychromos pencils. Even though I usually get coffee with these cards, I am a huge tea lover as well!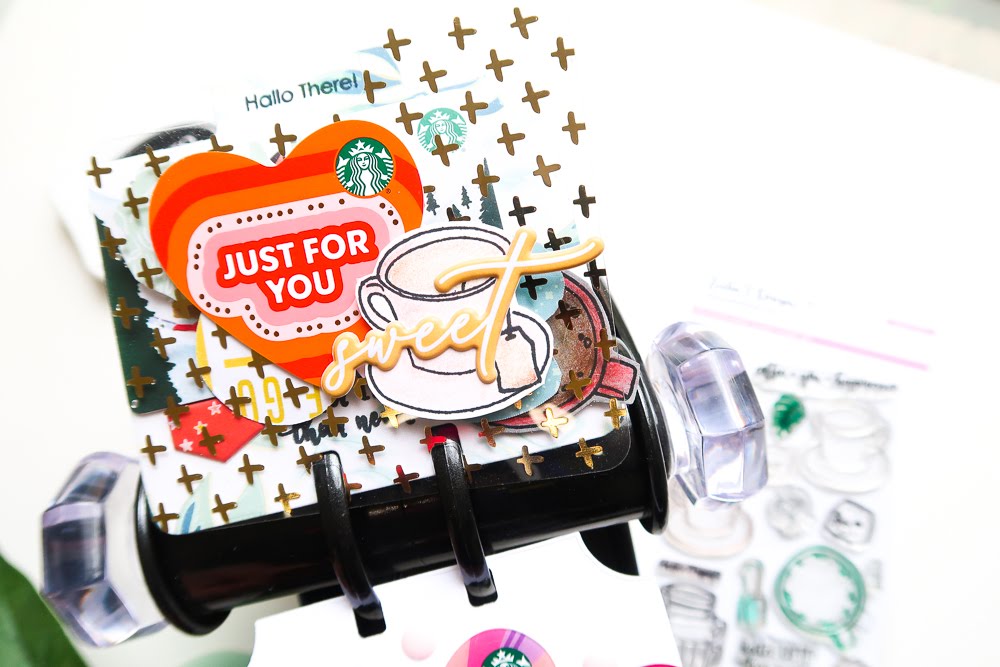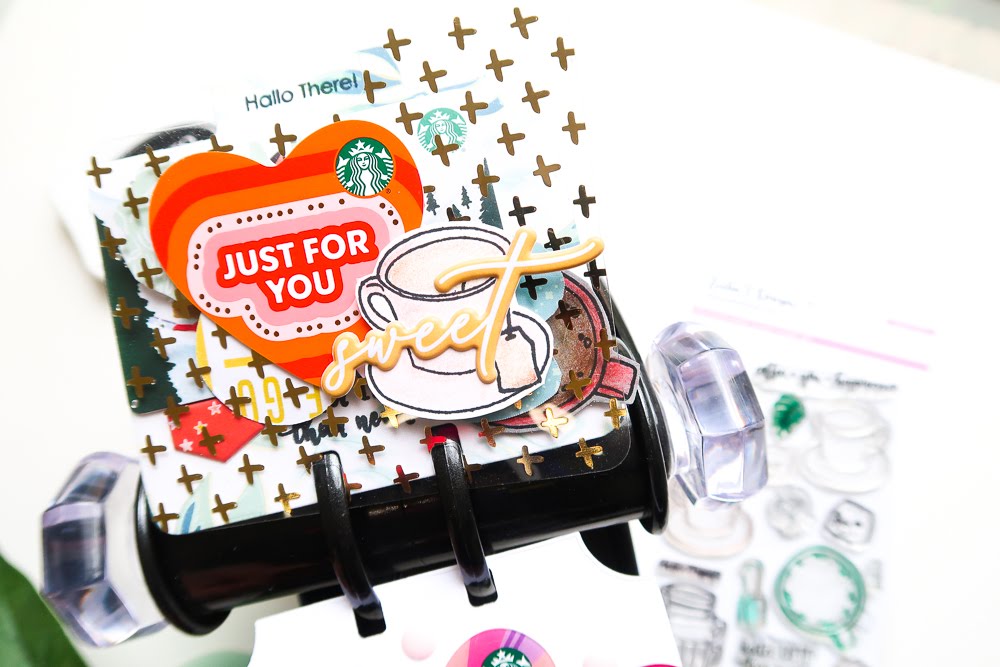 I really didn't have too many cards, but something I may do as they build is create a divider for the seasons. For now they blend… Such a fun creative outlet. I added fussy cutting, a die cut heart, and another colored cup with a masked tea bag to the back of this clear card.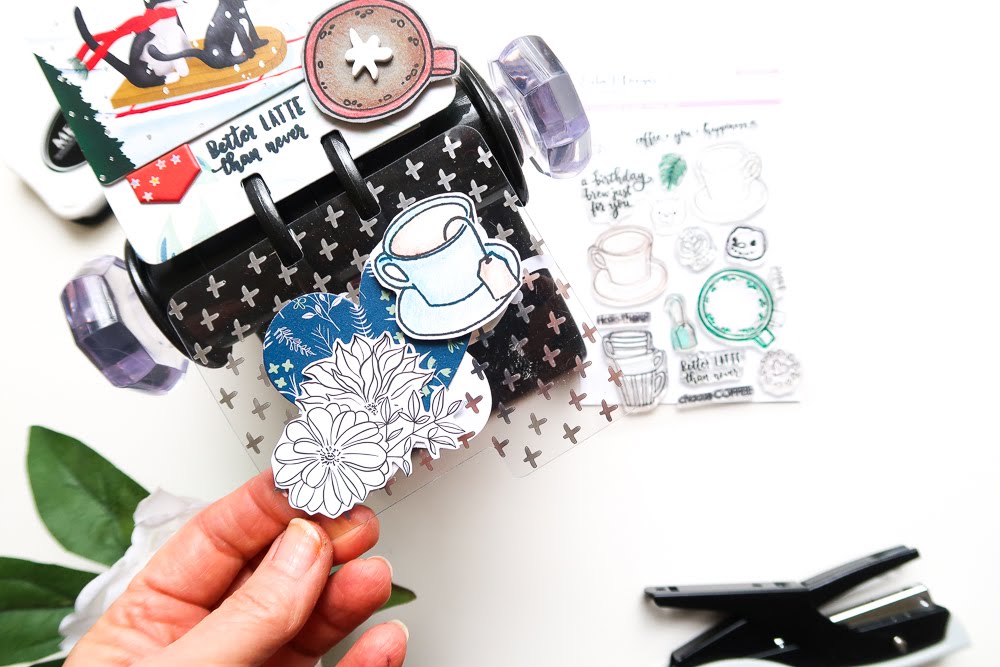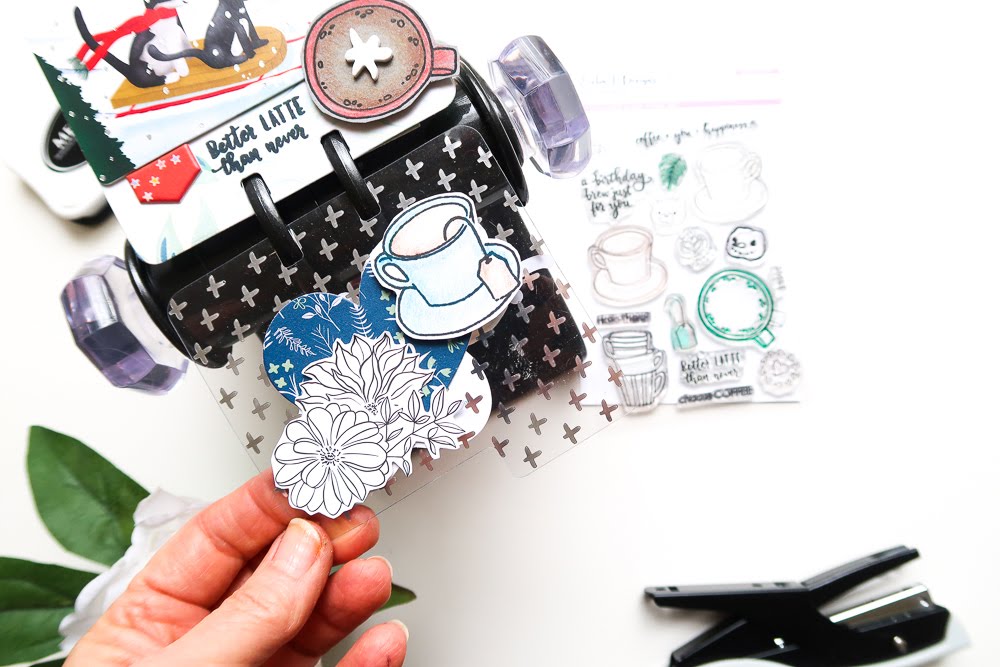 I think this might be one of my favorites combing a gift card and the stamping! I adhered the card to pattern paper, added the stamped sentiments, and foam adhered the hot cup of coffee or hot chocolate that I stamped onto grey cardstock and colored with the Polychromos pencils…so fun!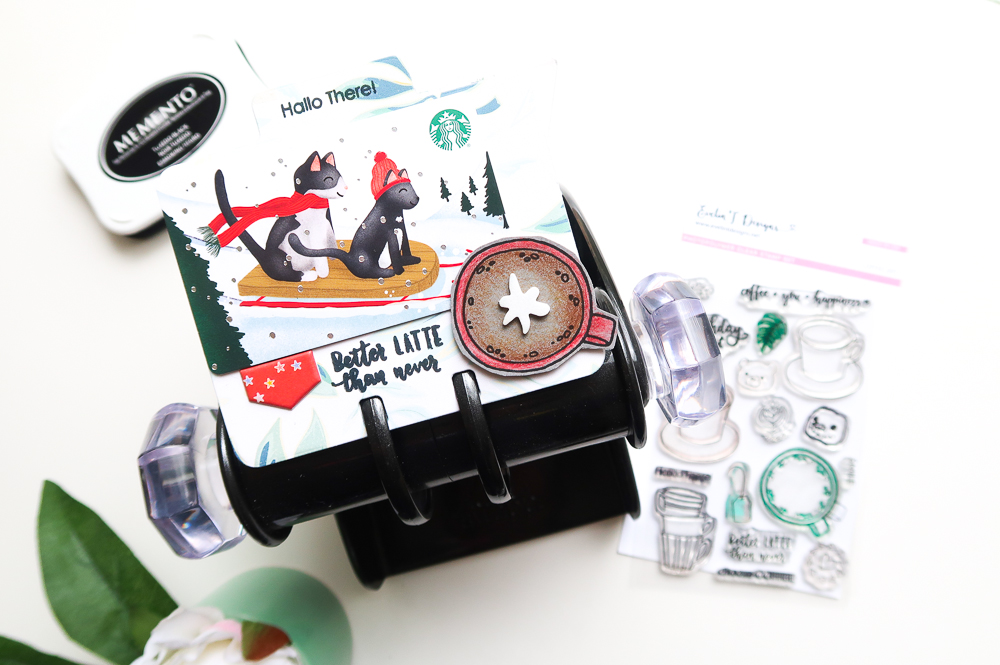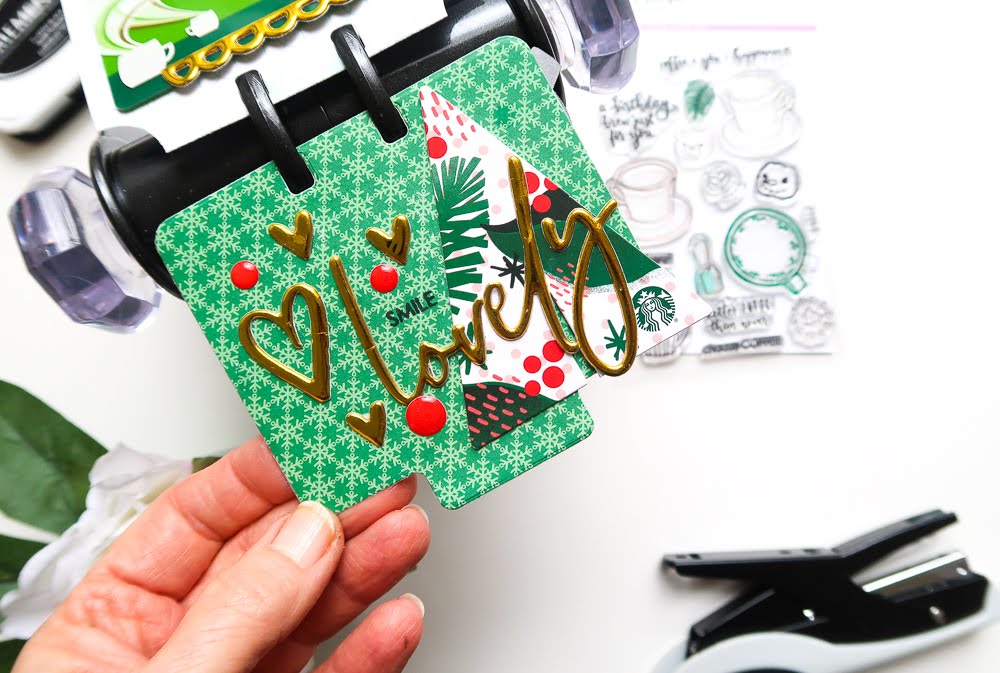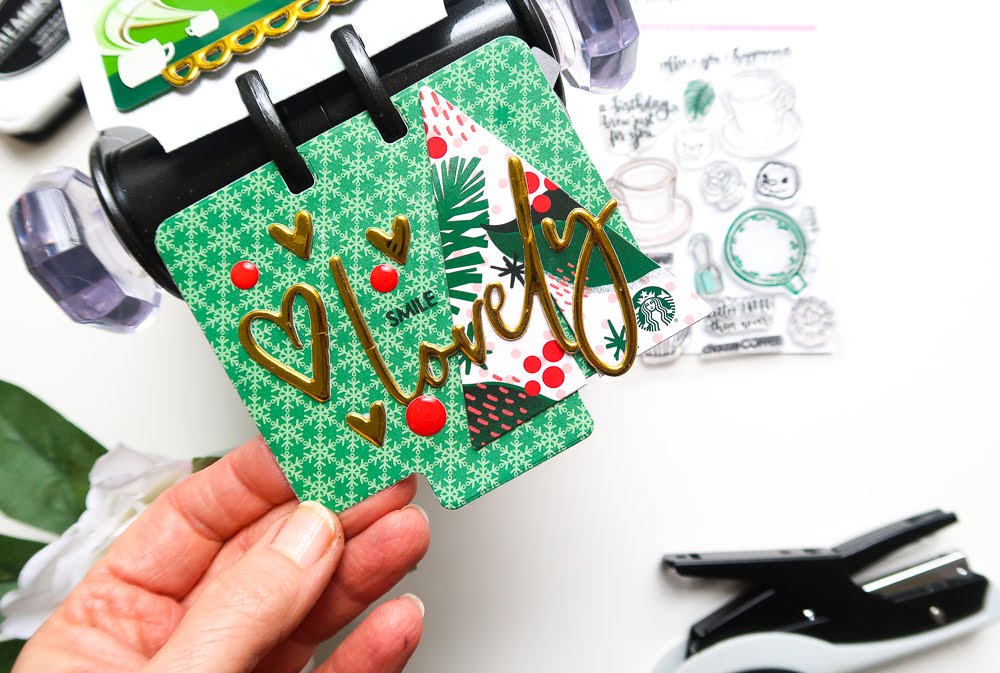 These last two cards don't have as much stamping, but the sentiments are perfect on each one!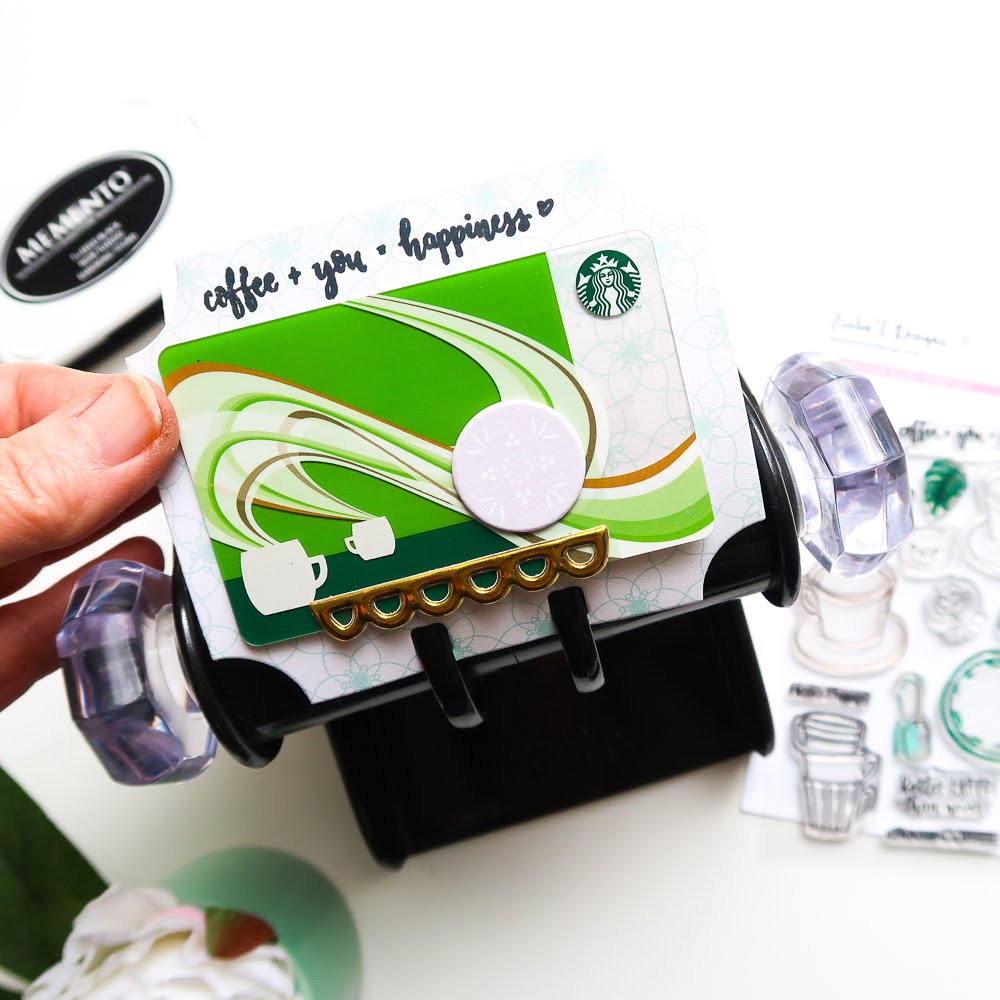 Love how this came out and excited to see it build! Hope this gives you an idea of what to do with your gift cards using the Coffee Art stamp set!!