We hope that you enjoyed the Sneak Peek video we shared on our blog yesterday. If you missed it, just click here or scroll down to watch it. It's plenty fun!

For Debut Day 1, we will be showcasing our first two stamp sets of this Release.
First up is Under The Sea: Narwhal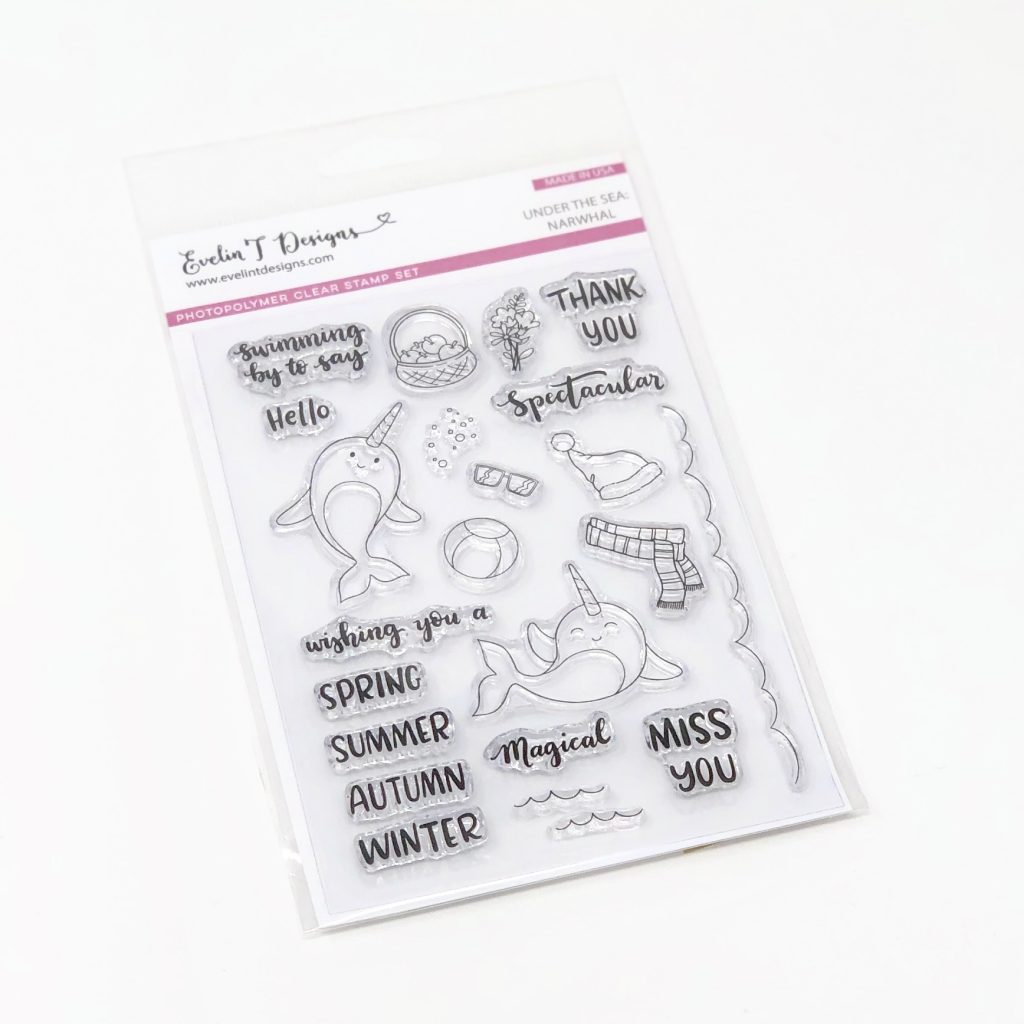 Available for purchase on June 12, 2020
4×6 stamp set
Retails for $16.00
Includes twenty-three (23) stamps – twelve (12) images + eleven (11) words/sentiments
Next we have Floral Surprise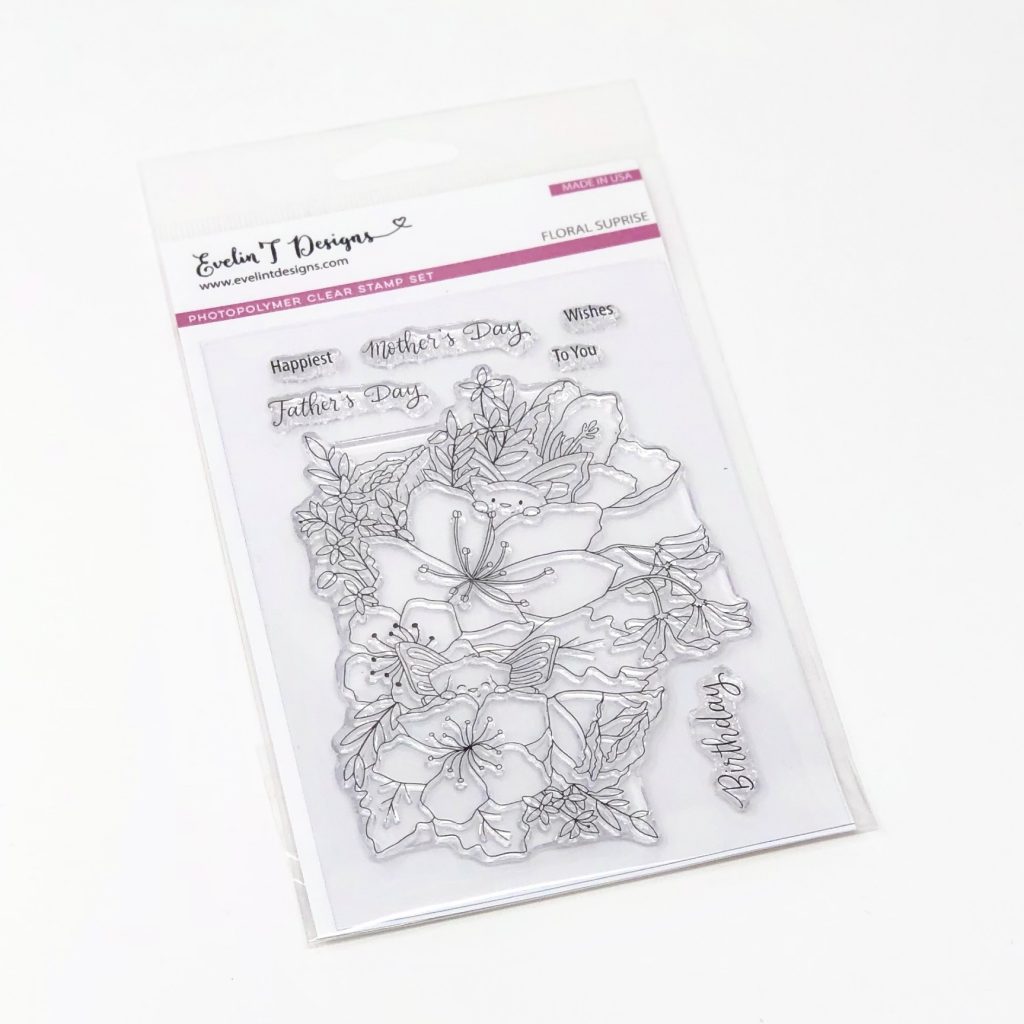 Available for purchase on June 12, 2020
4×6 stamp set
Retails for $16.00
Includes seven (7) stamps – one (1) large image + six (6) words/sentiments
And now, let's see the stamps in action!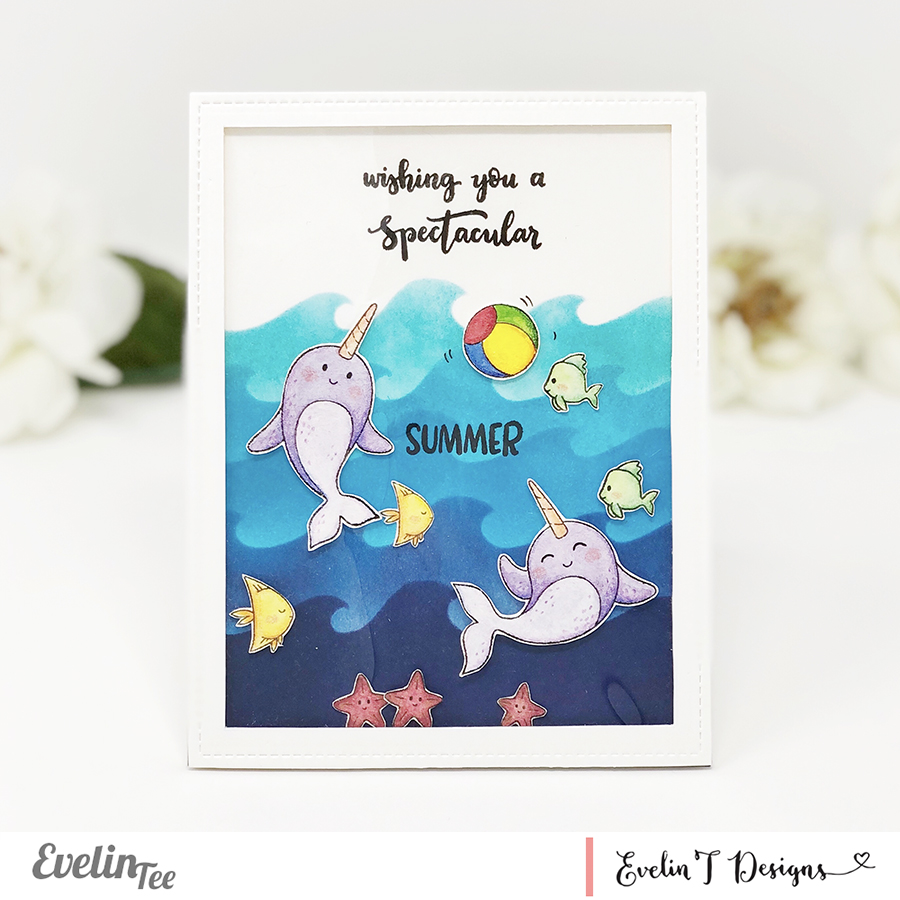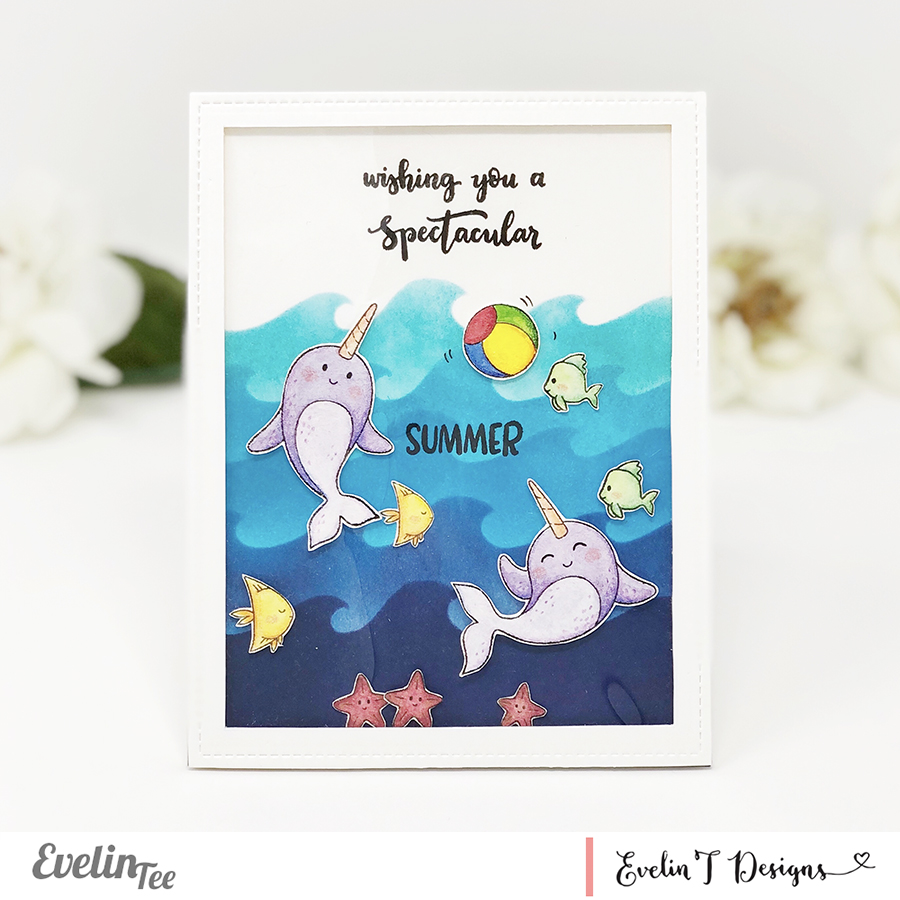 To create this card, I made my own 'waves' stencil. That's right. I designed my very own waves stencil because when I had the idea to create this scene, I realized I don't have any stencils that could give me the effect that I wanted. It was really fun and easy to make. After I made my stencil, I used distress inks in different shades of blue to achieve the layered look of the waves. As for all the images, I first stamped them onto white cardstock, lightly watercolored them and then used colored pencils to add depth and definition. Next, I fussy cut all the images and adhered them onto the card base using glue. The narwhals and beach ball are actually adhered on a piece of acetate. I added foam tape on the frame so that the image looks more dimensional.
If you are interested to learn how I made my 'waves' stencil and how I use it to create this card, let me know in the comments below and I will record a tutorial for you.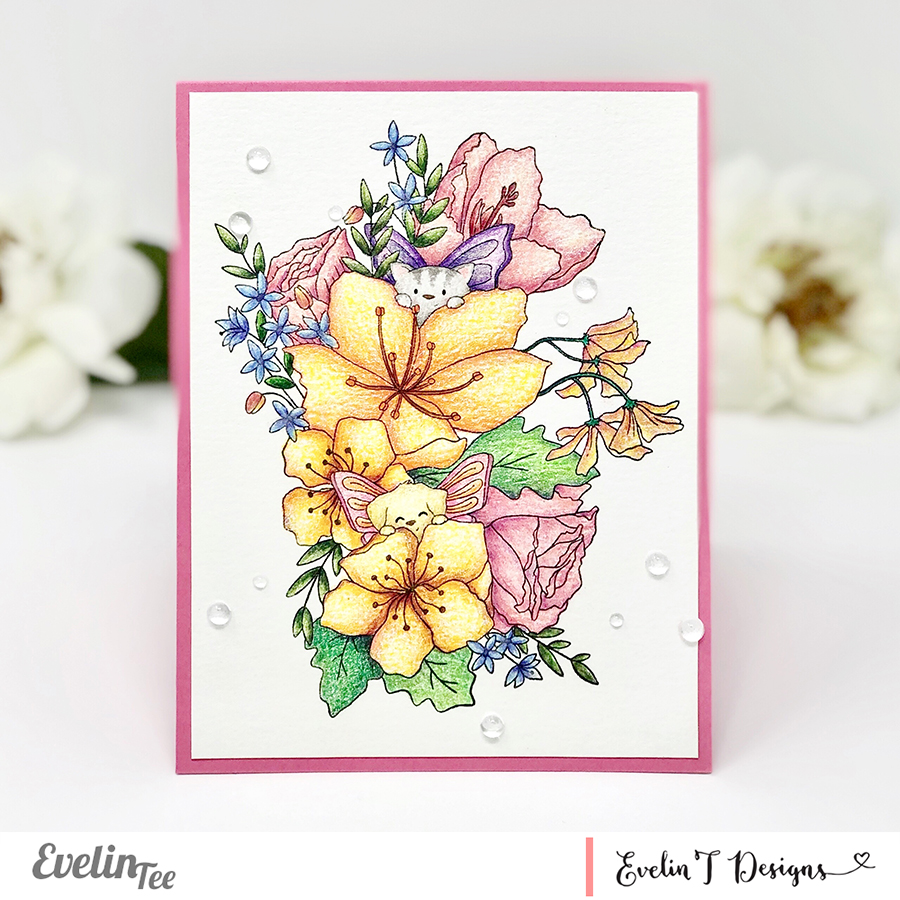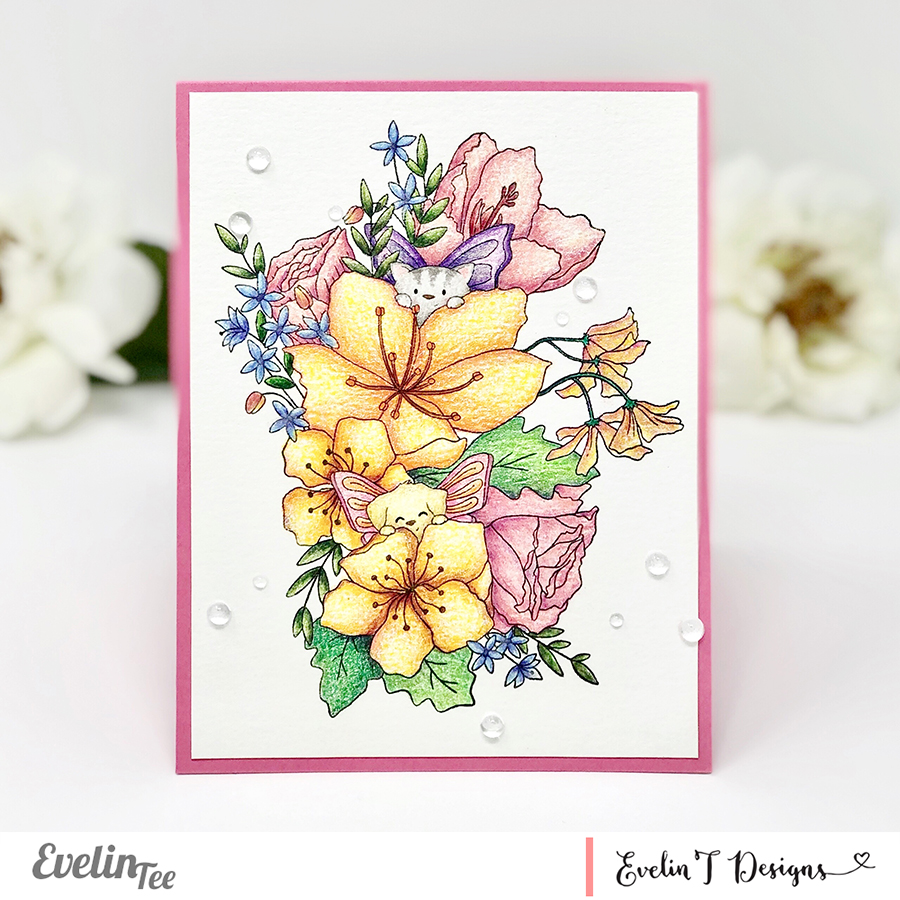 I actually started designing this large floral stamp before the end of last year. One of my designer friends told me that she likes coloring bigger florals which inspired me to create a large floral bouquet. However, I had to add my little critters to make this design uniquely mine. Anyways, who can resist a little faery pup or a little faery kitty? For this card, I stamped the image on watercolor paper but used colored pencils to color it in instead. This gives the textured feel to the colored image. If you want it to look smooth, then opt to use Bristol smooth paper or even white cardstock to give you a smooth finish.
As for me, I wanted to try something different and create a textured look and that is why I chose to use colored pencils on watercolor paper instead. After coloring the whole image, I used a black gel pen to darken the eyes for the faery pup and kitty.
INSPIRATION FROM THE DESIGN TEAM
Amy Tsuruta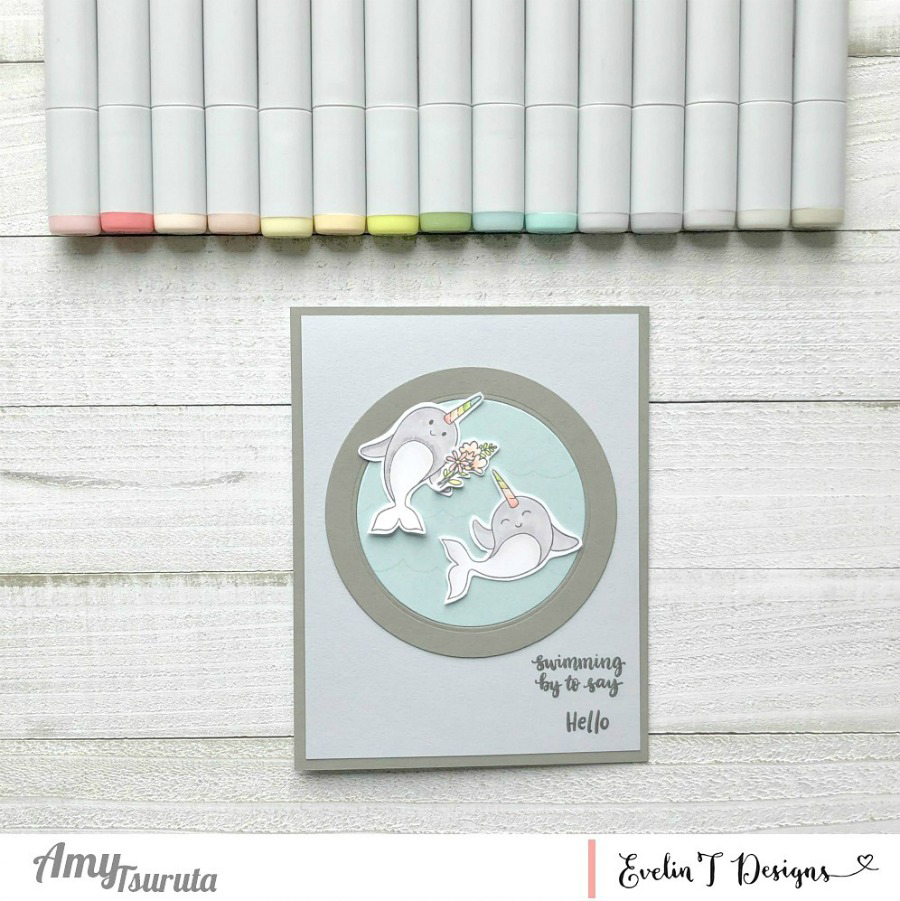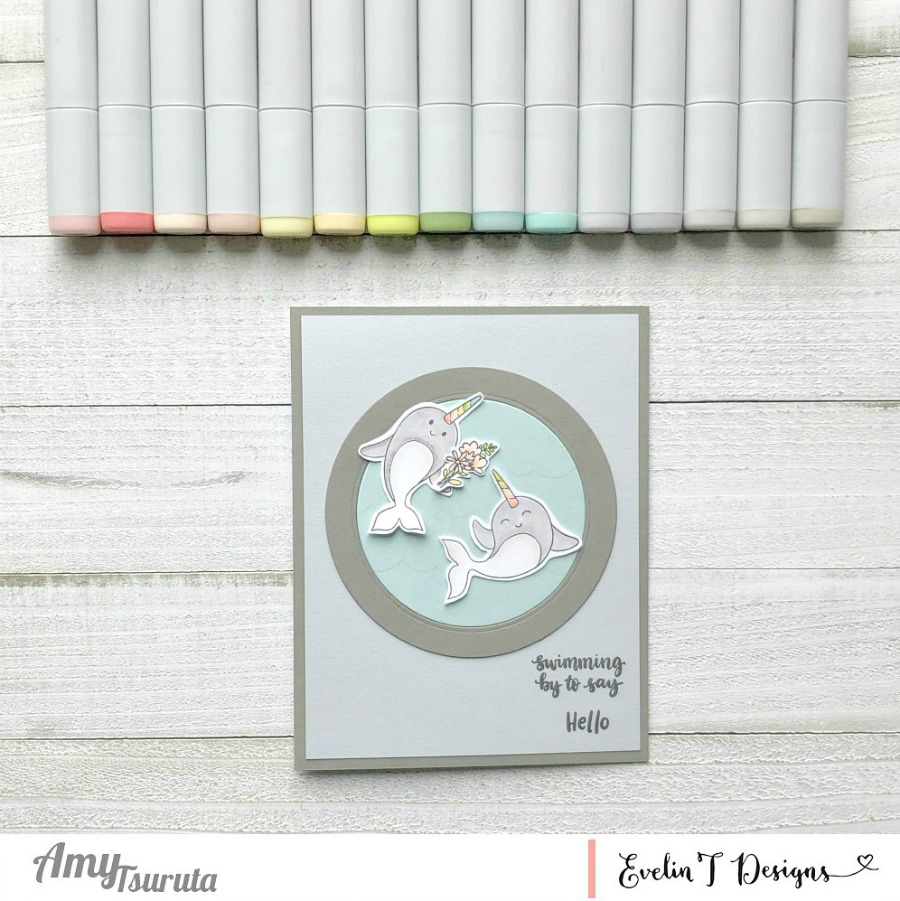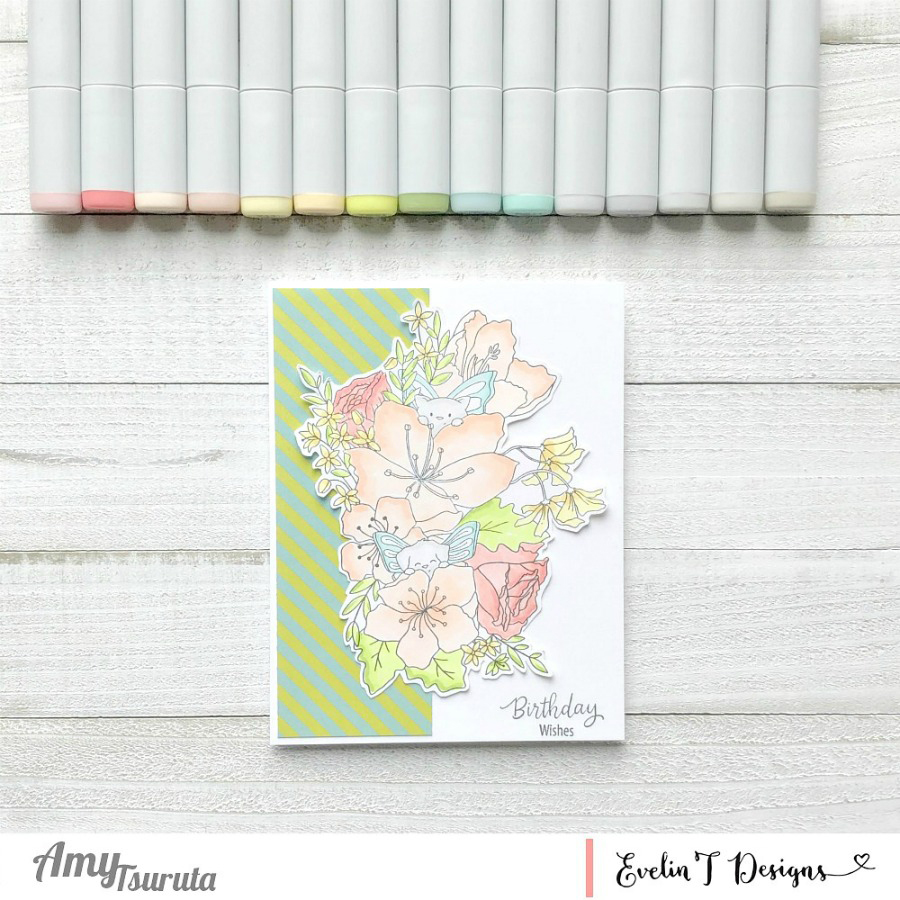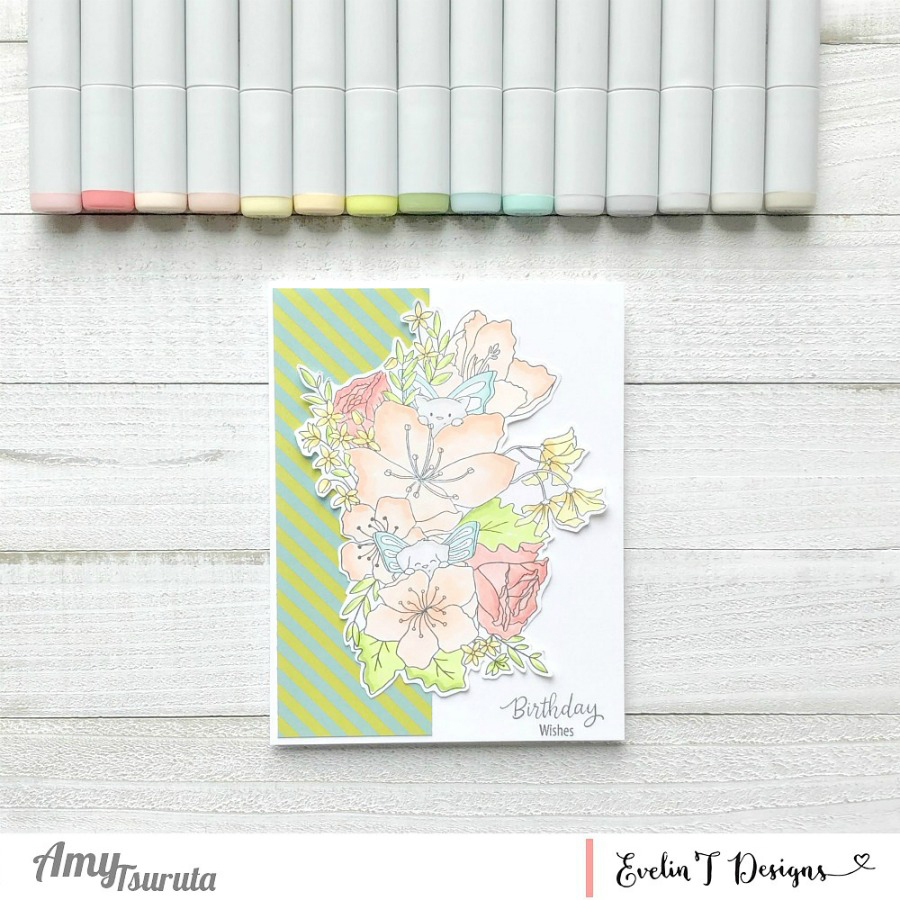 CLICK HERE to see more from Amy
Annette Allen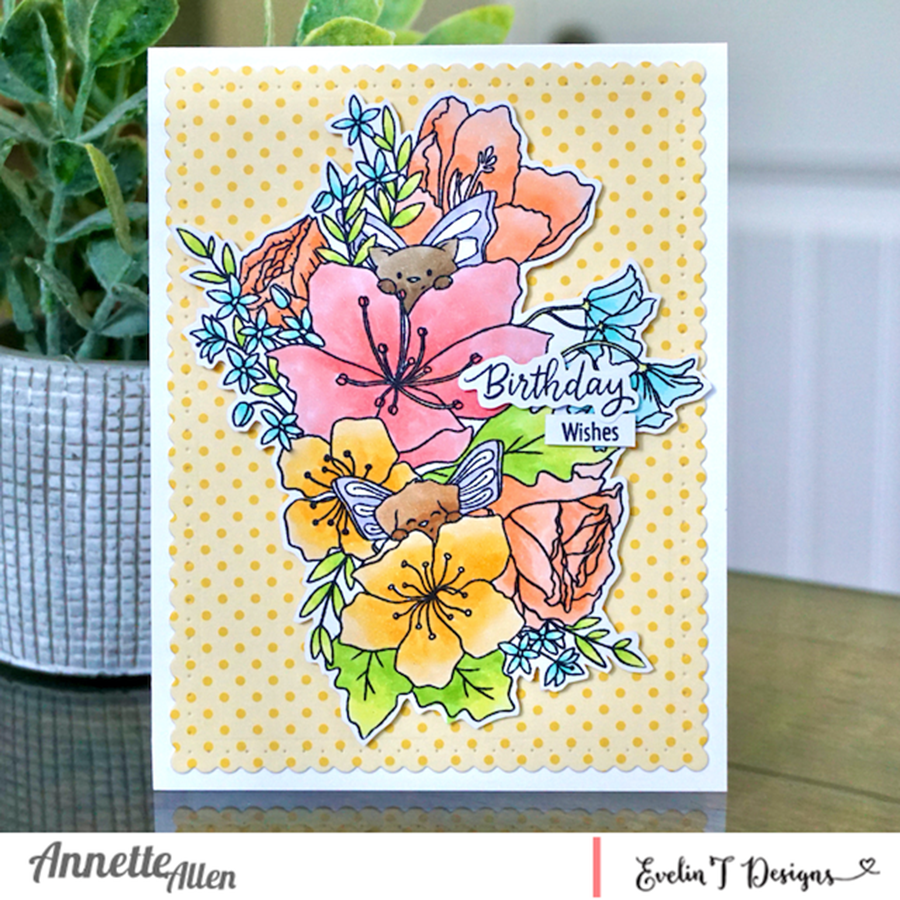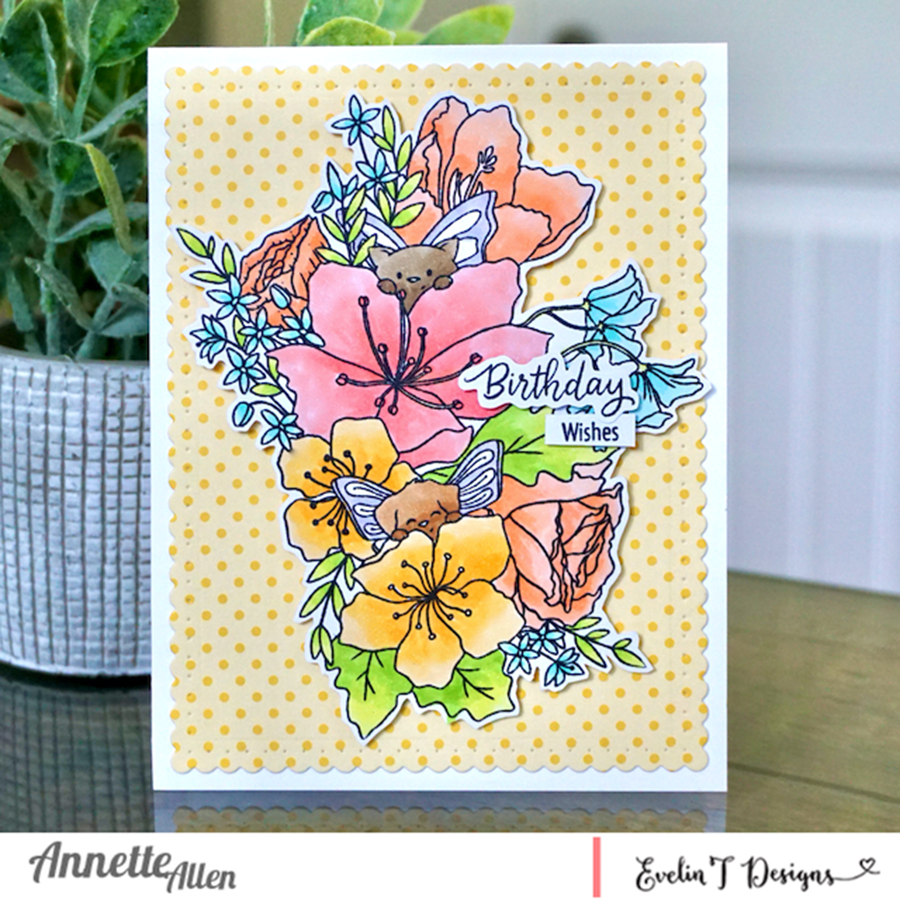 CLICK HERE to see more from Annette
Emily Leiphart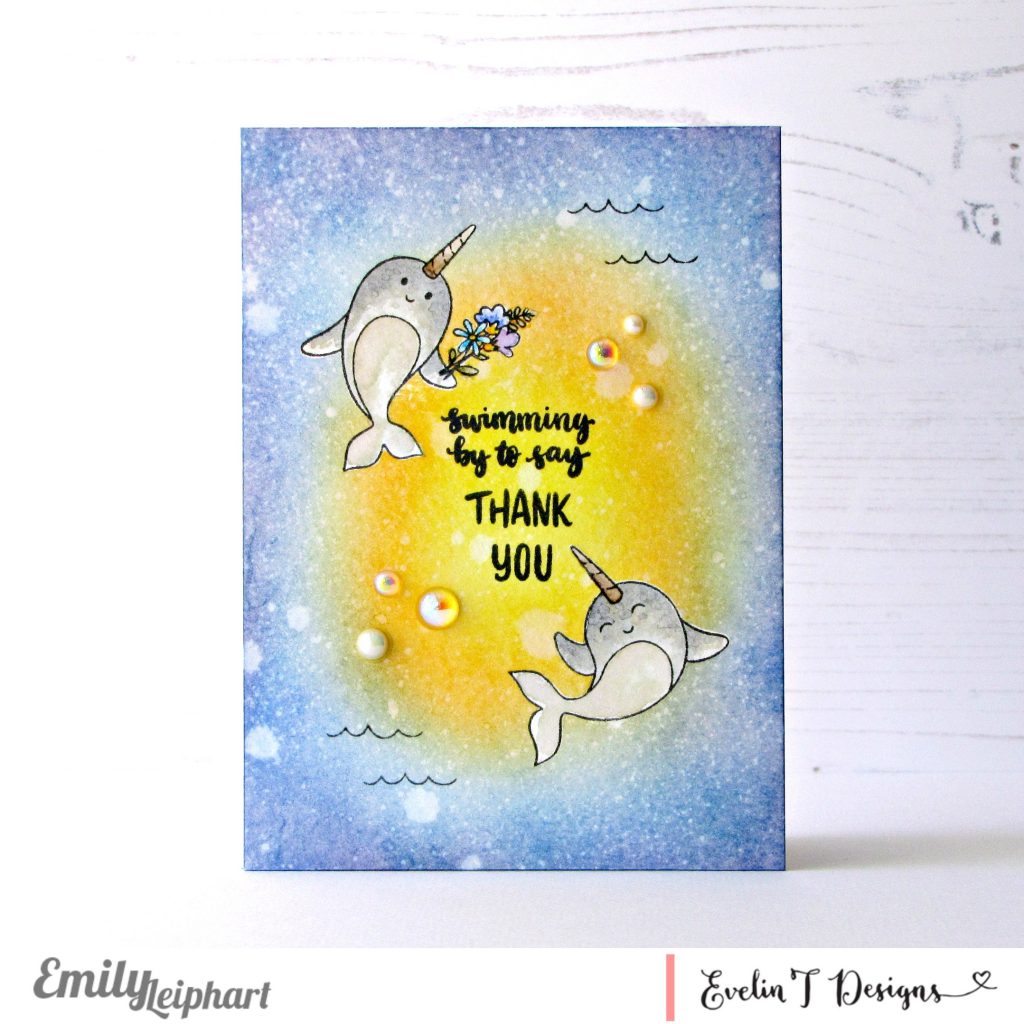 CLICK HERE to see more from Emily
Heather Hoffman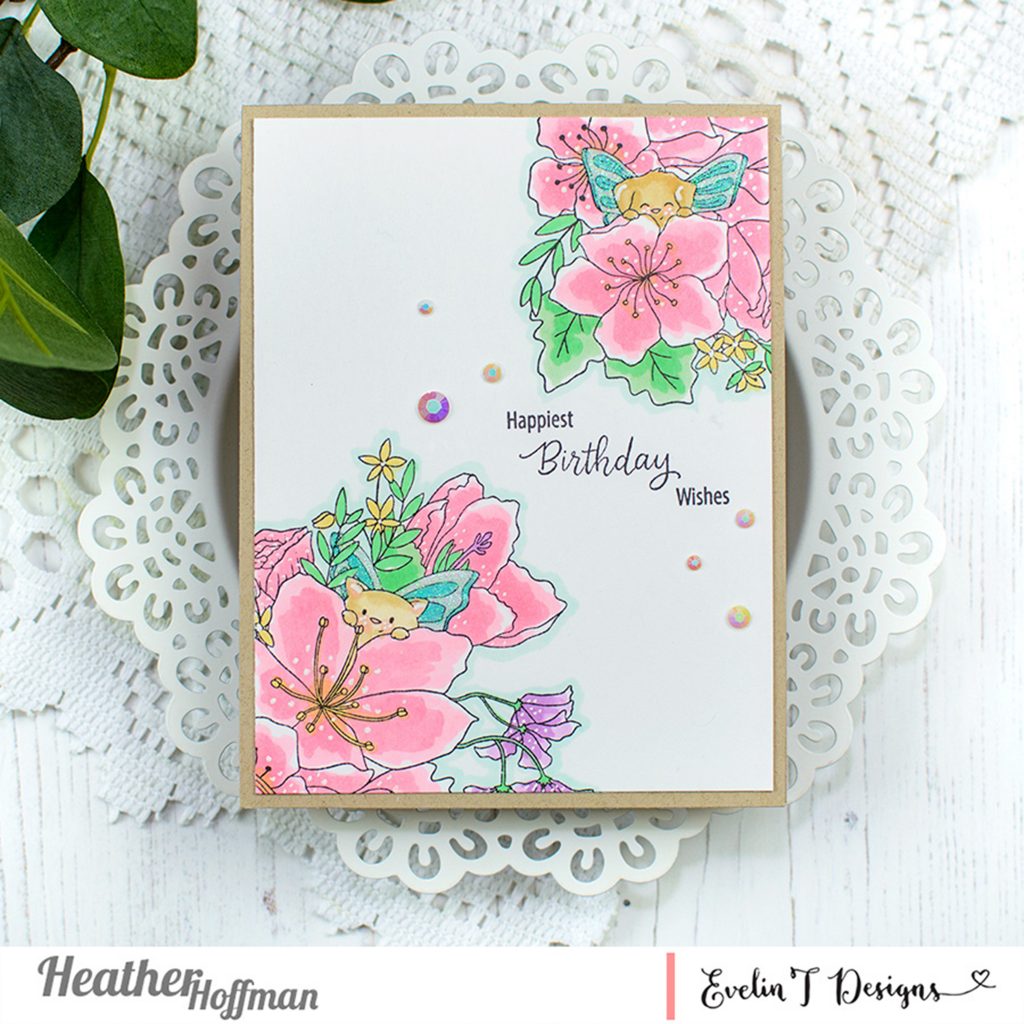 CLICK HERE to see more from Heather
Patricia Roebuck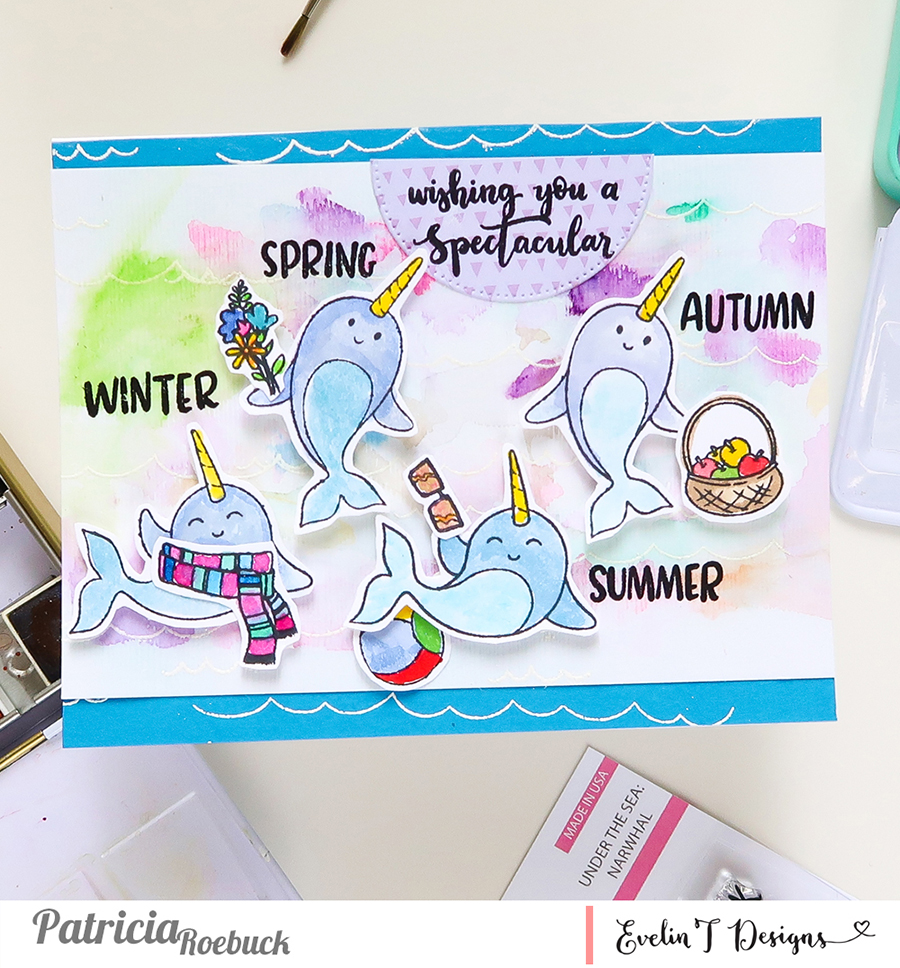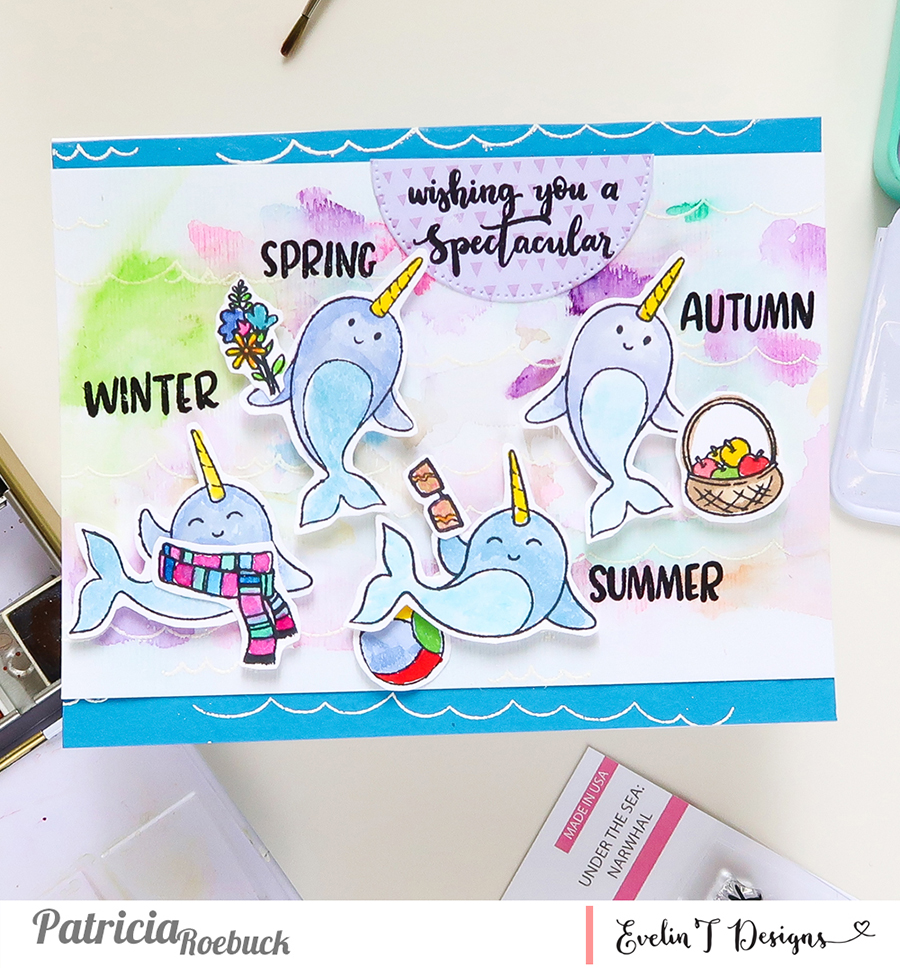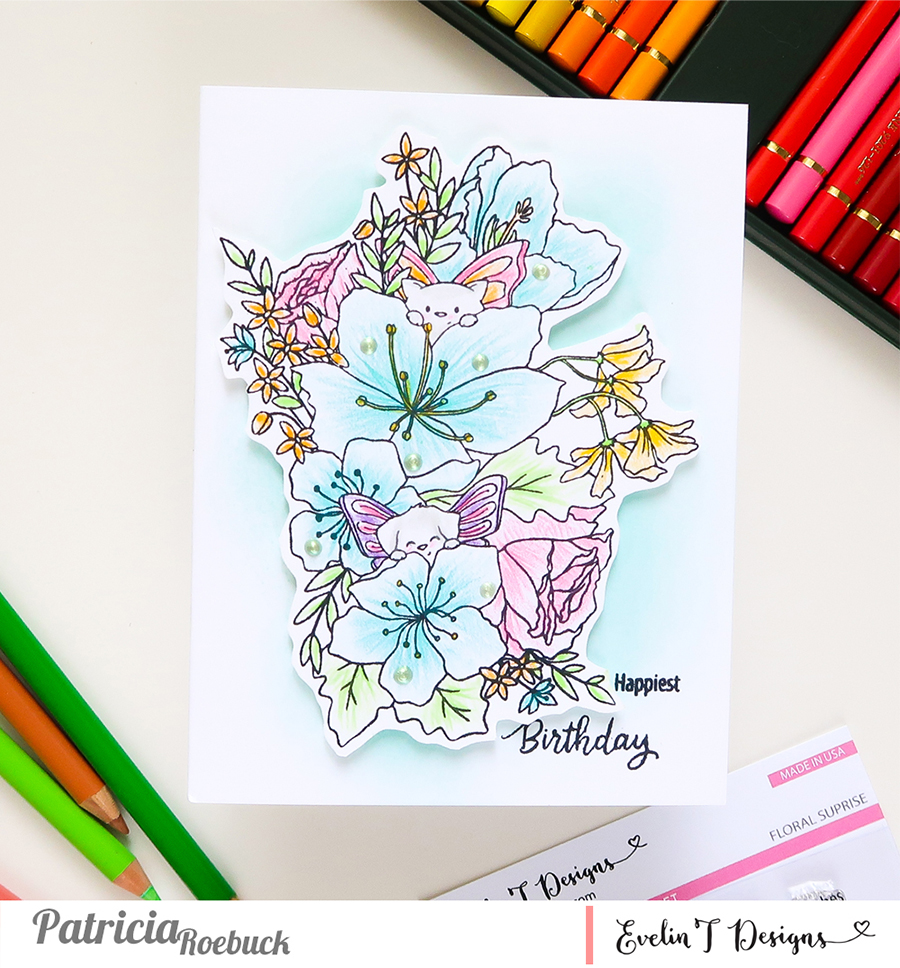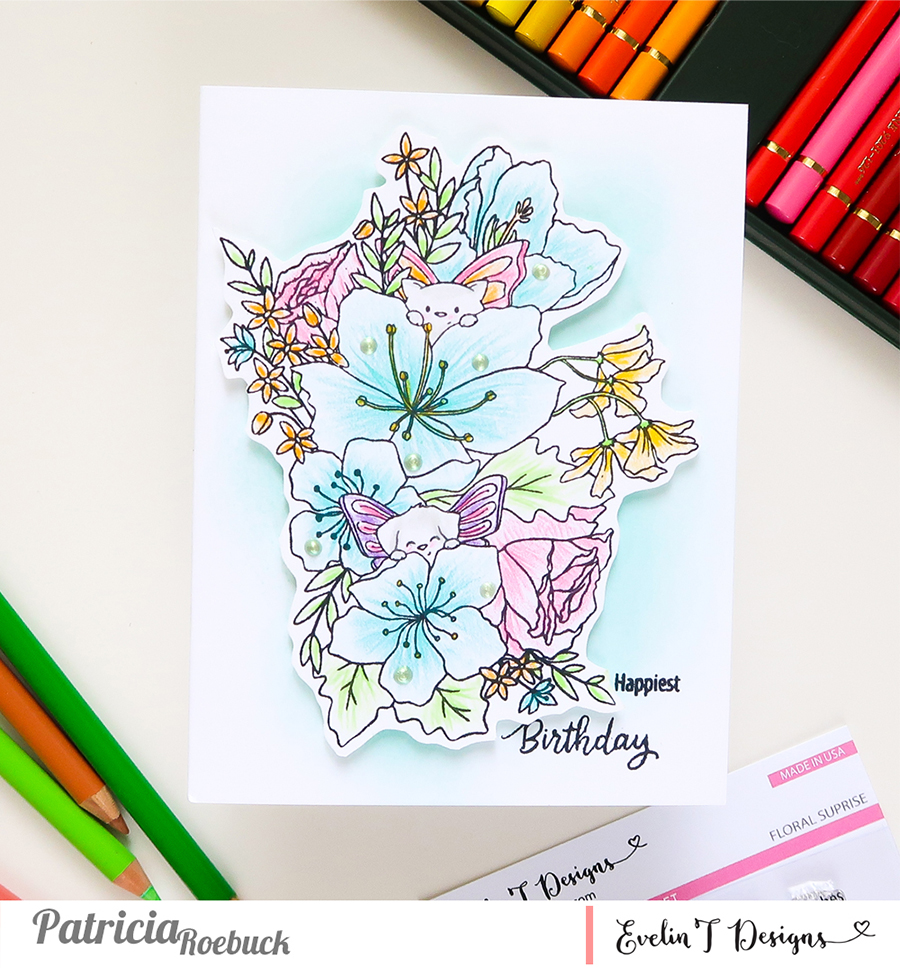 CLICK HERE to see more from Patricia
I hope that you have been inspired by all the creations that the Design Team has put together to showcase these two sets.
Remember to check back here tomorrow as we continue to debut our June Release and to find out how you can participate and stand a chance to win at our Giveaway! Psssttt……We are giving away two prizes!
Keep Crafting and Smile Always,
Evelin