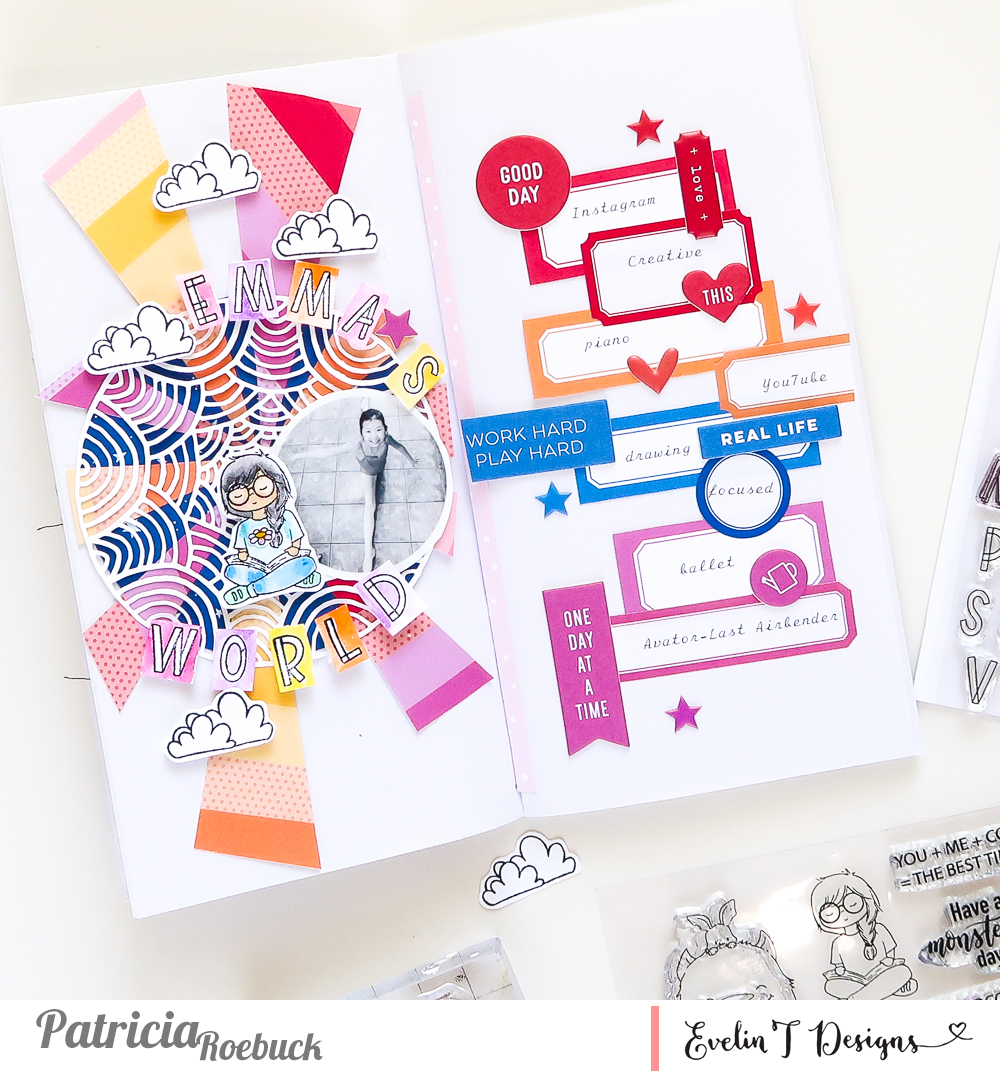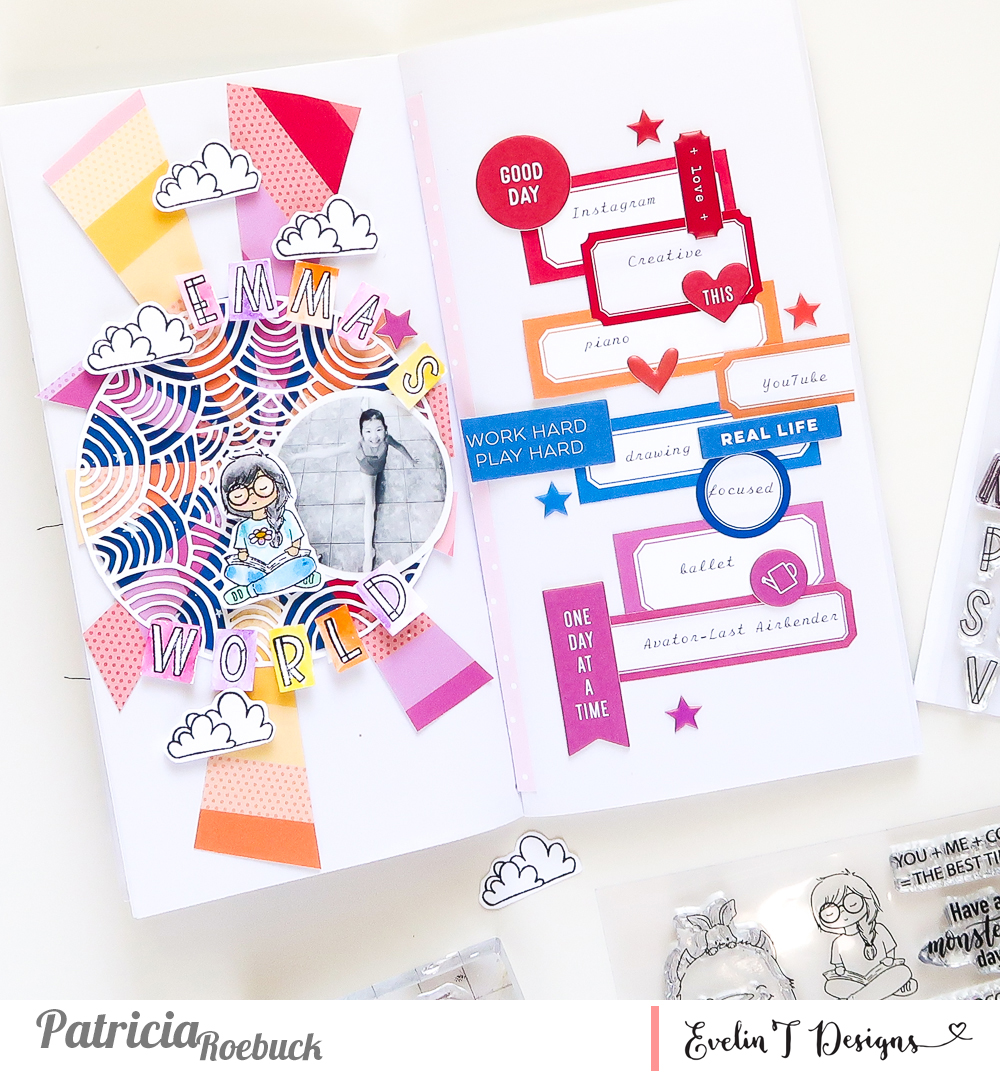 Hello Friends! Hope you have enjoyed the new 2020 Evelin T Designs Release and have decided on stamps that you want to add to your creative supplies. Today, I'm going to be using the new Best Friends Fur-Ever! along with the Alpha Blocks stamp set, which is older but works perfectly with the new stamp set. I had a lot of fun creating cards with the new release, but for today, I'll be creating in my Traveler's Notebook.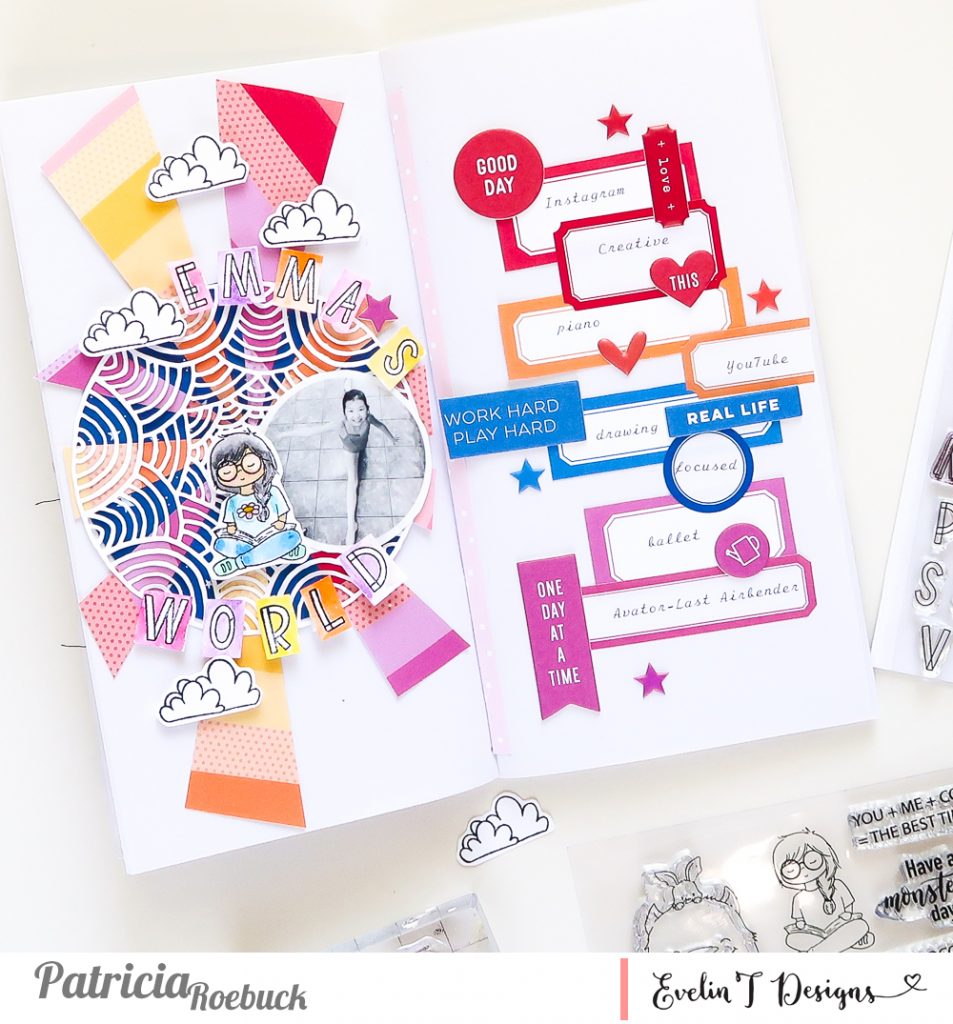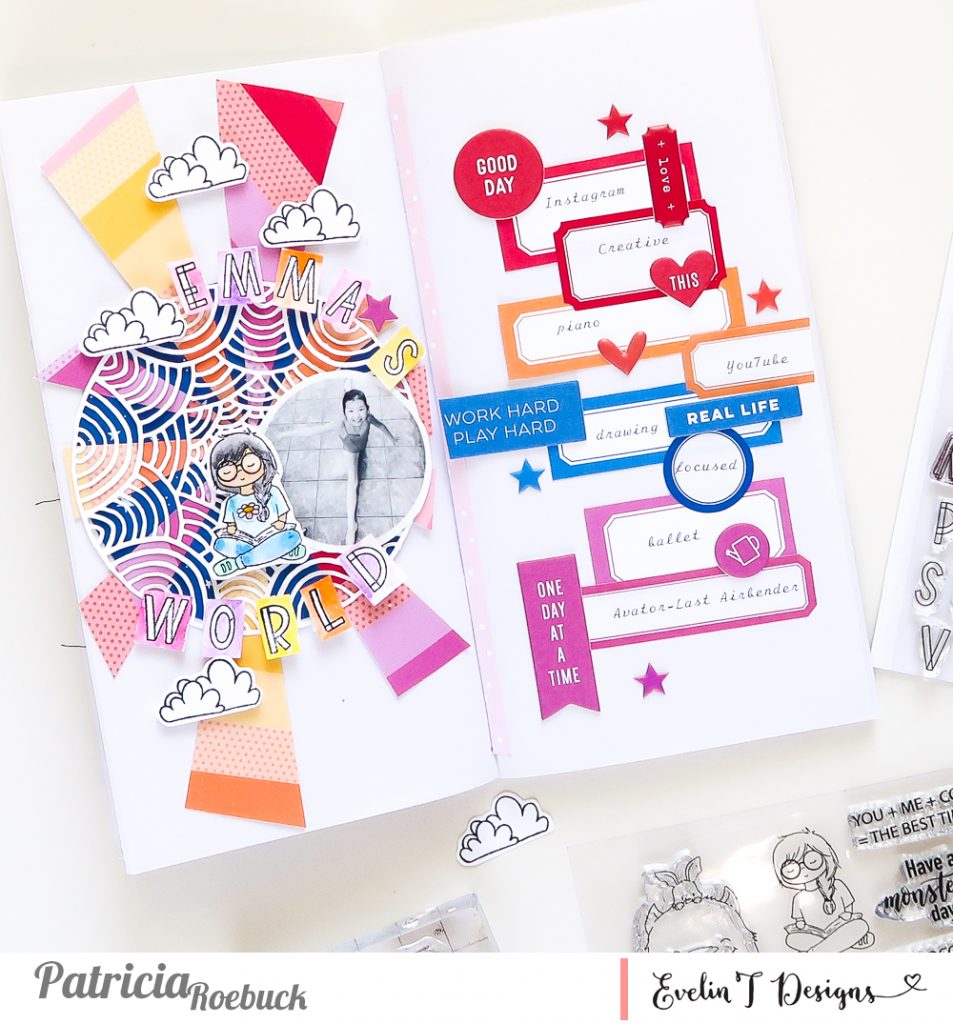 The first thing that I did was stamp the clouds and the girl from the Best Friends Fur-Ever! set using Staz-On ink. For this project, I left the clouds as it is, but colored the girl with watercolors. I also stamped the tiny daisies, coloring one of them, trimming and adhering to the girl's shirt…such a cute detail!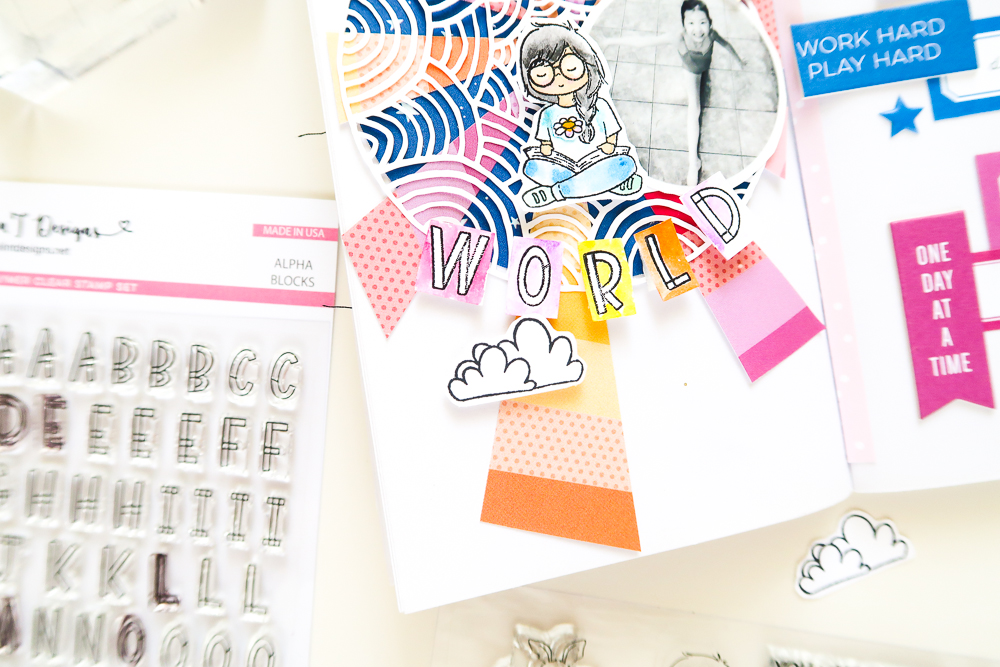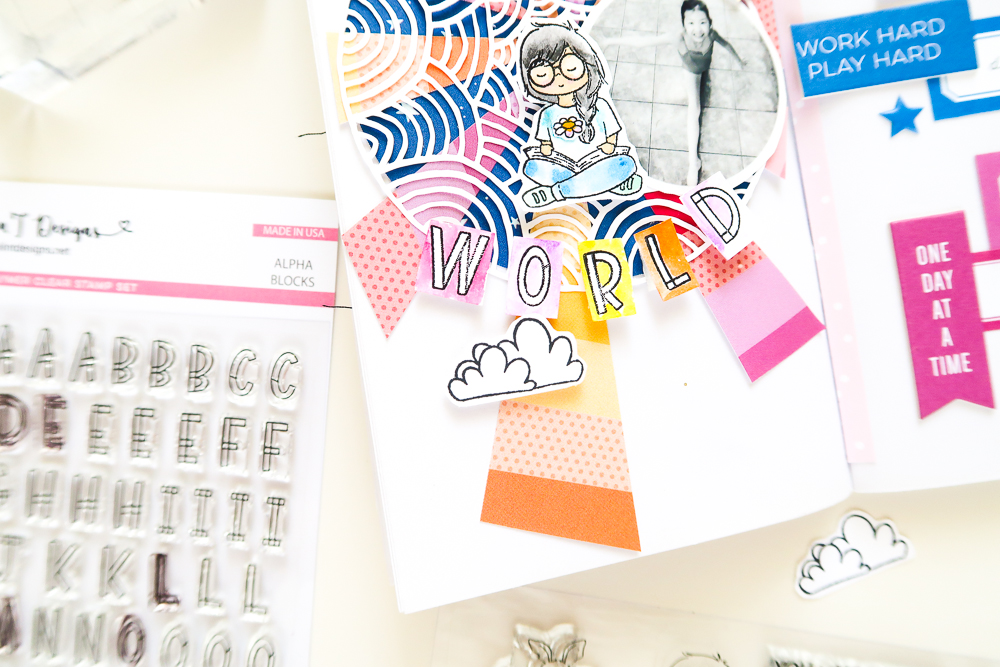 Since this is all about my daughter's world, I cut out a round cut file from JustNick Studio and backed it with a starry blue pattern paper with colorful rays…perfect for my 12-year old. This set the base of my left side. Next, I stamped my title using the Alpha Blocks in Staz-On, trimmed them in rectangles, and then added watercolors to coordinate. I used Photoshop Elements to create a circle photo to trim and adhere on my circle, and then placed the title around the curve and the cute girl next to the photo.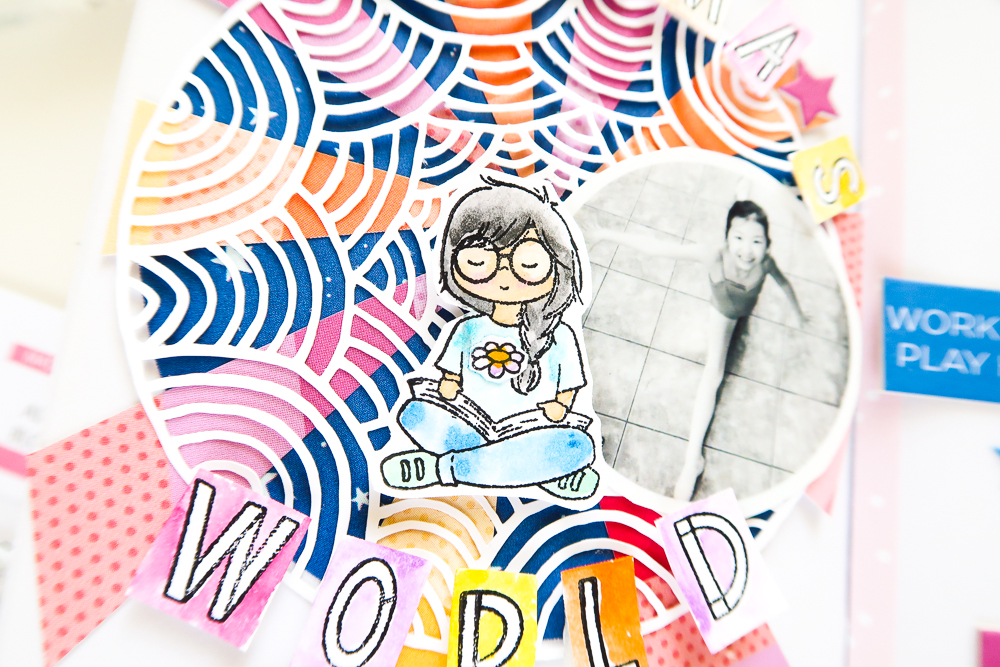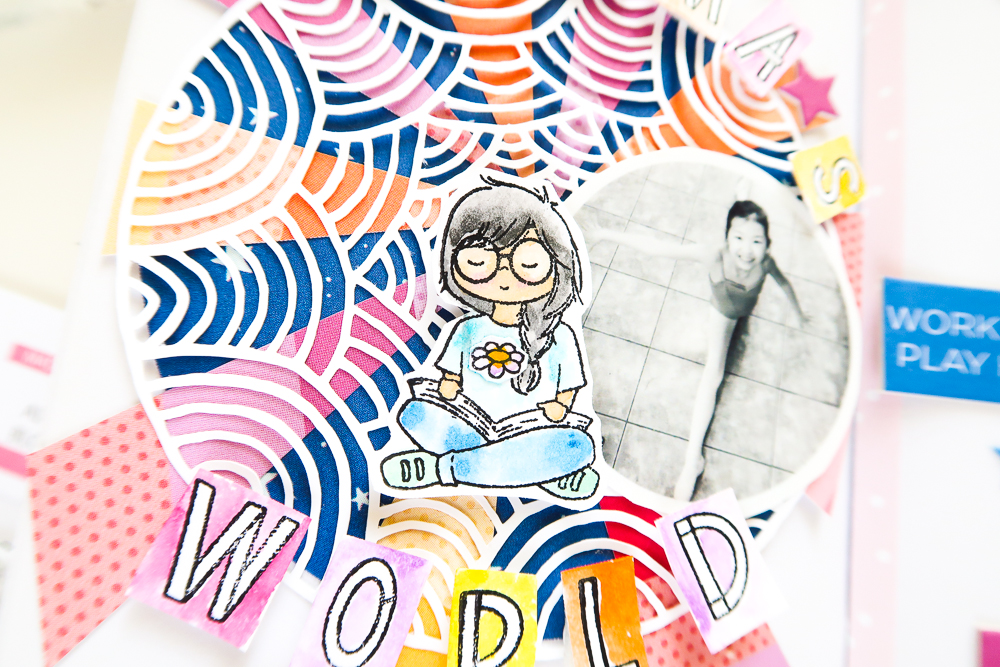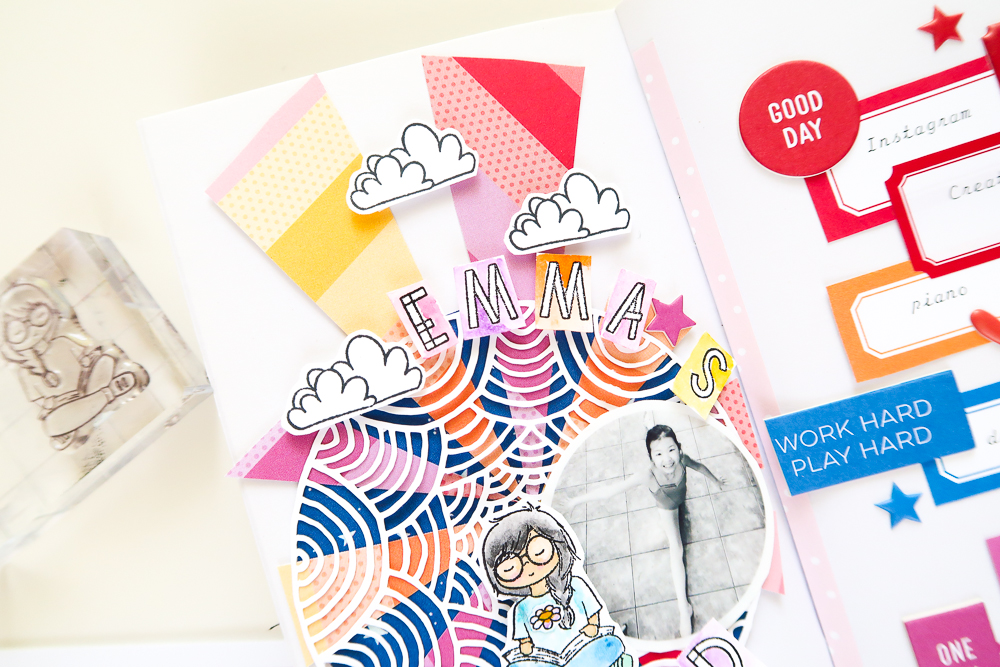 I have wanted to use this adorable girl for a memory keeping project with my daughter as soon as I saw her, she is just perfect. To create dimension with the clouds, I popped them up with foam adhesive around my page. For the right side, I wanted journaling about her and the things she enjoys doing. I've already been corrected in misspelling Avatar…LOL I'll have to mark that out later, but this is so her right now.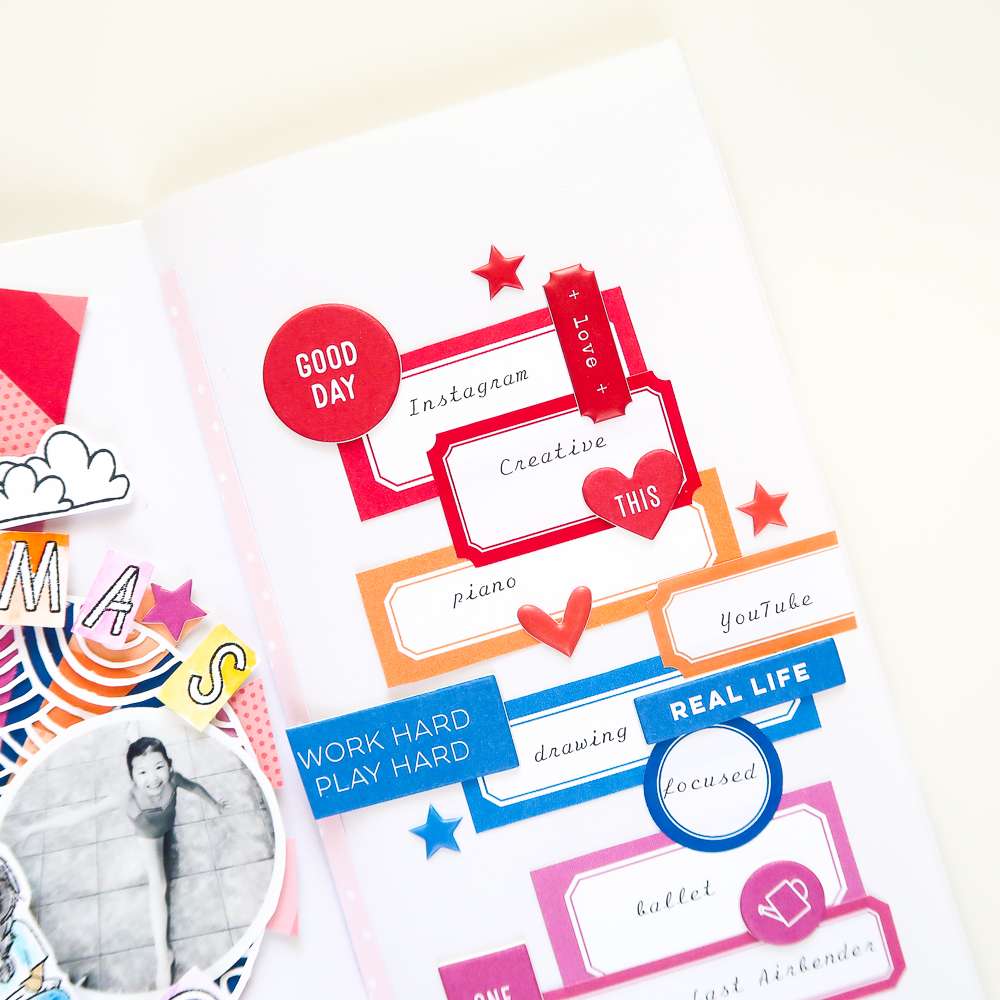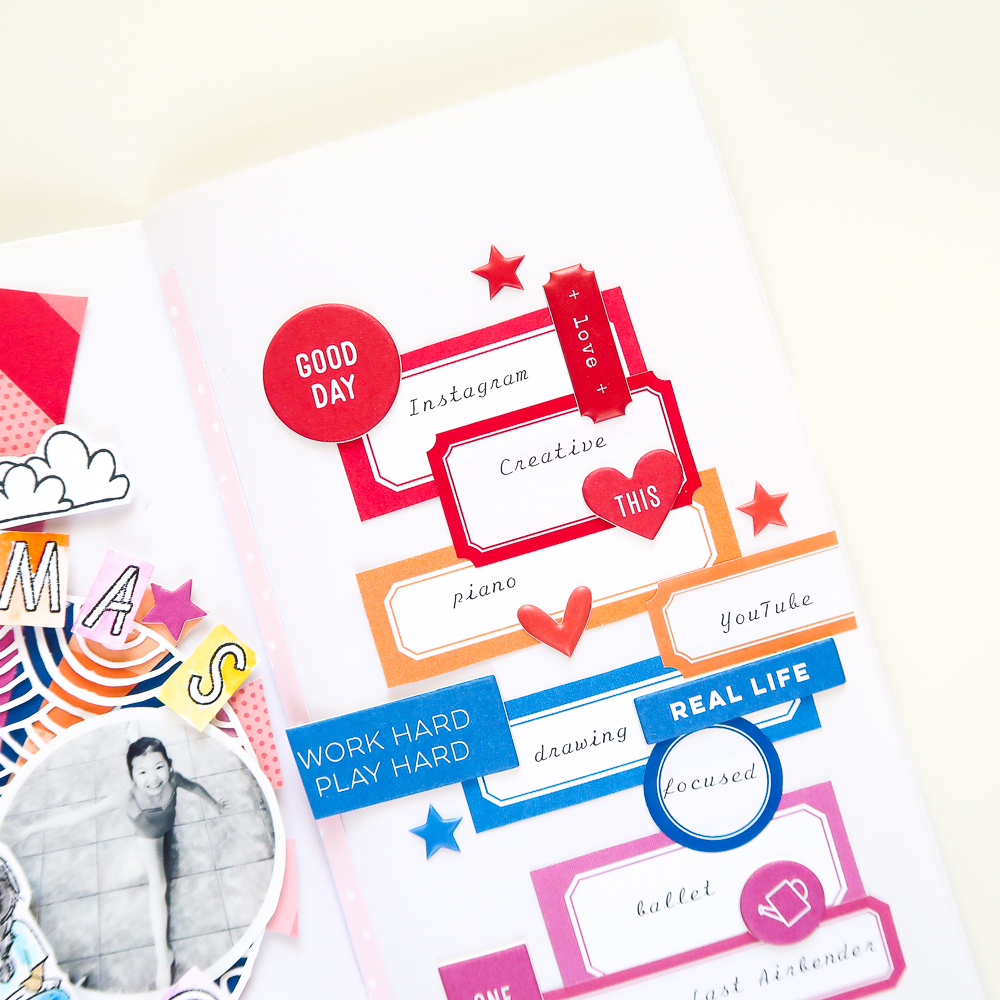 I have a lot of color (mine and especially my daughter's favorite) on the left, so I continued that with the journaling on labels and coordinating embellishments with it. It helps to balance both sides of my spread.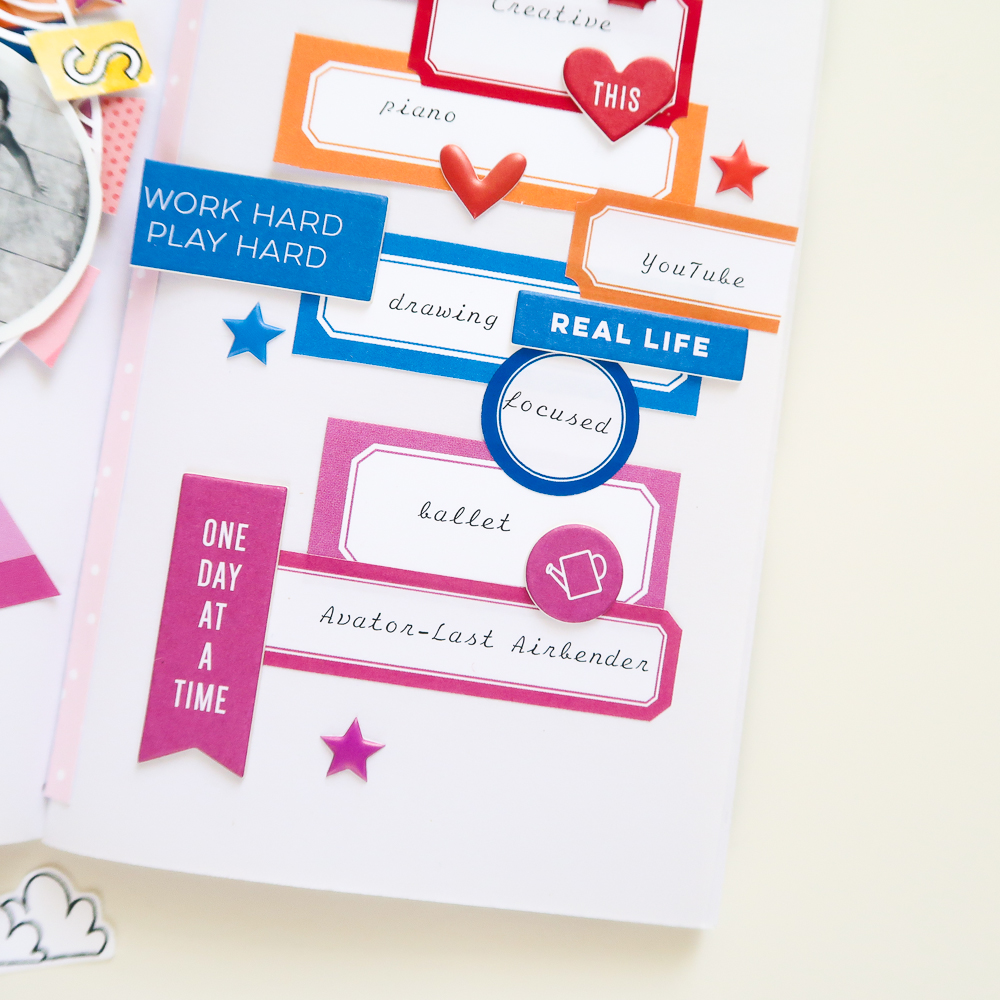 Hope this inspires you on more ways to use your Evelin T Designs Stamps! Thanks so much for letting me share!