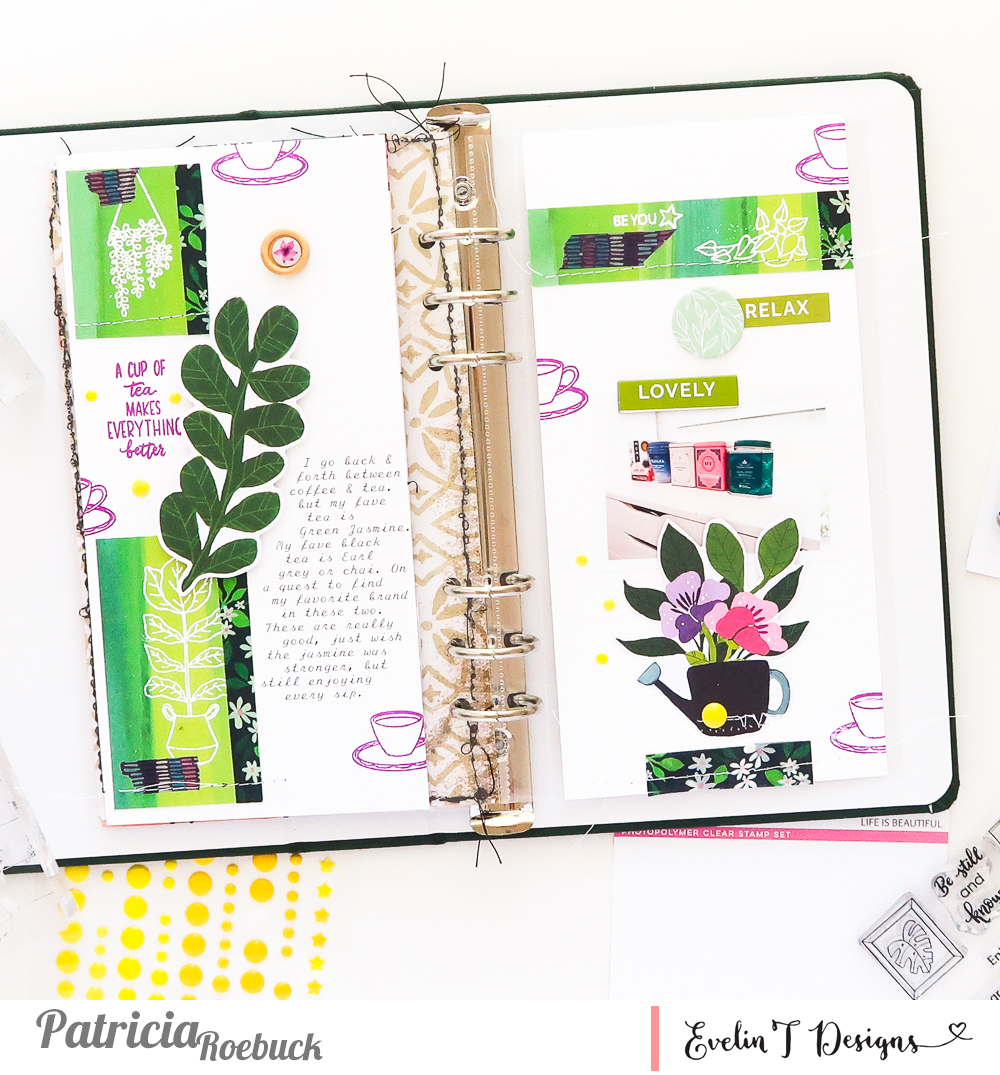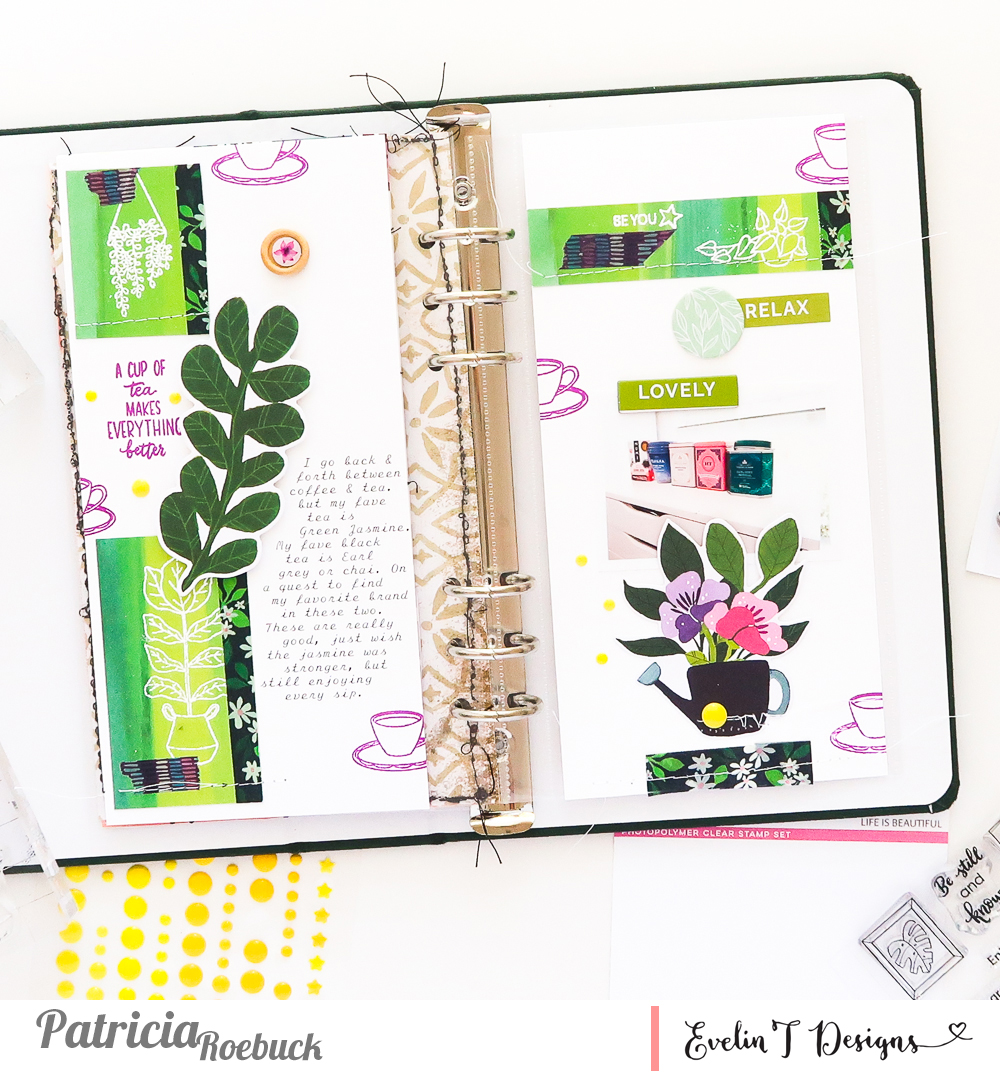 Hello Evelin T Designs Friends! I have a bold clean design in my Traveler's Notebook to share with you that was inspired by the new Evelin T Designs Life is Beautiful and Positive-Tea stamps along with my tea obsession! They worked so well together! I have been on a mission to find a favorite Green Jasmine, which then lead me to find an Earl Grey. I have quite a collection of teas already, but wanted these especially to rotate with my coffee drinking 😉 After taking a photo of my newest collection of teas, I white embossed with the Life is Beautiful stamps on the Altenew Balmy Pattern paper. I added the coordinating washi tape along the edge, trimmed, and added white machine stitching.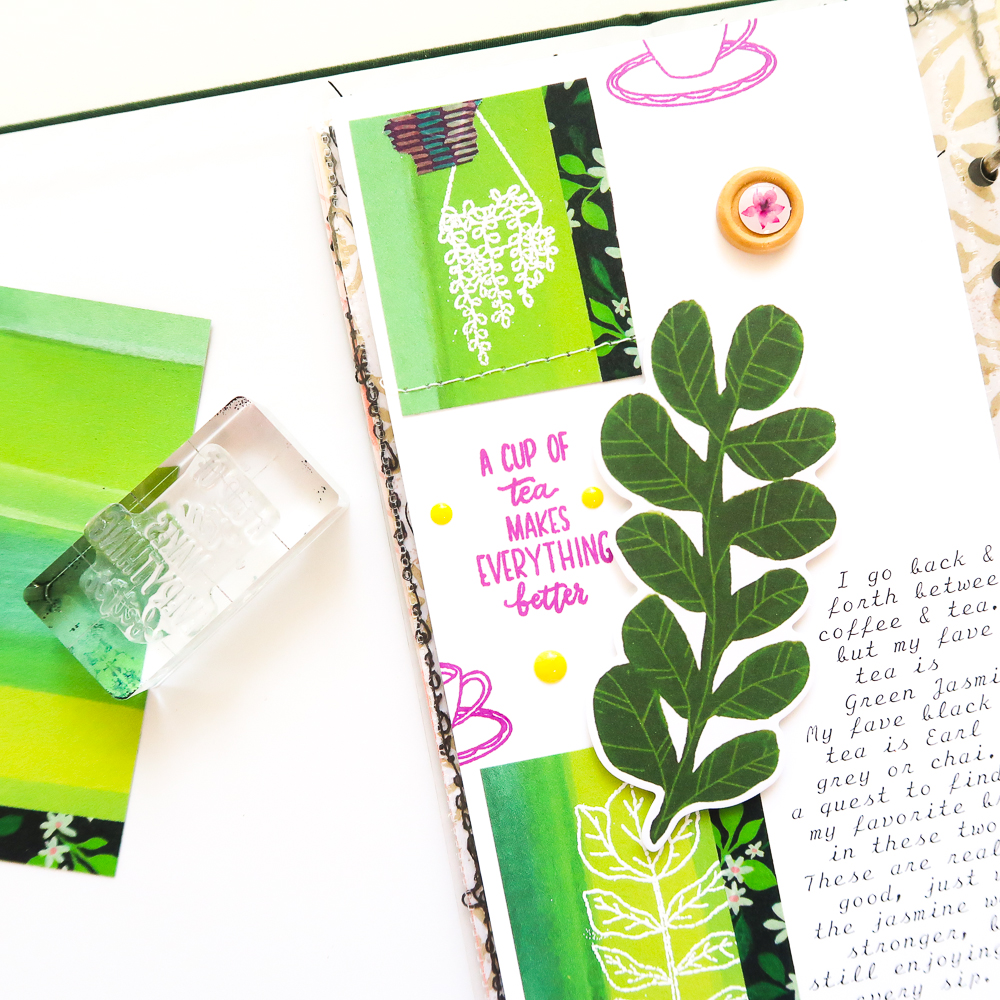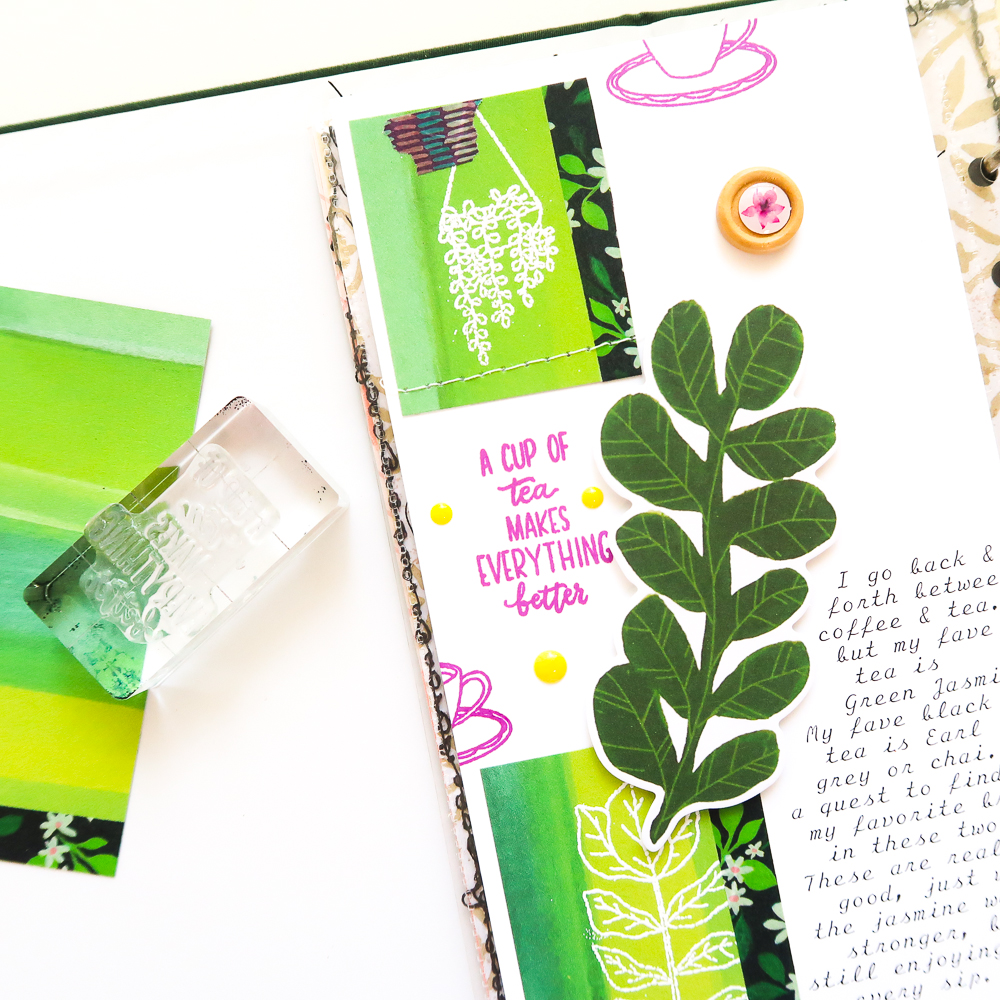 I adhered these pieces to my white background, adding another strip of wash in contrasting colors with my inked cups and my sentiment from the Positivi-Tea Stamps. Before adhering anything, I penciled in where my journaling would go to send through my typewriter. I love the simplicity you can get from these stamps with the white embossing on pattern paper blocked, and then the colored stamping for the title and background. It creates great color and movement.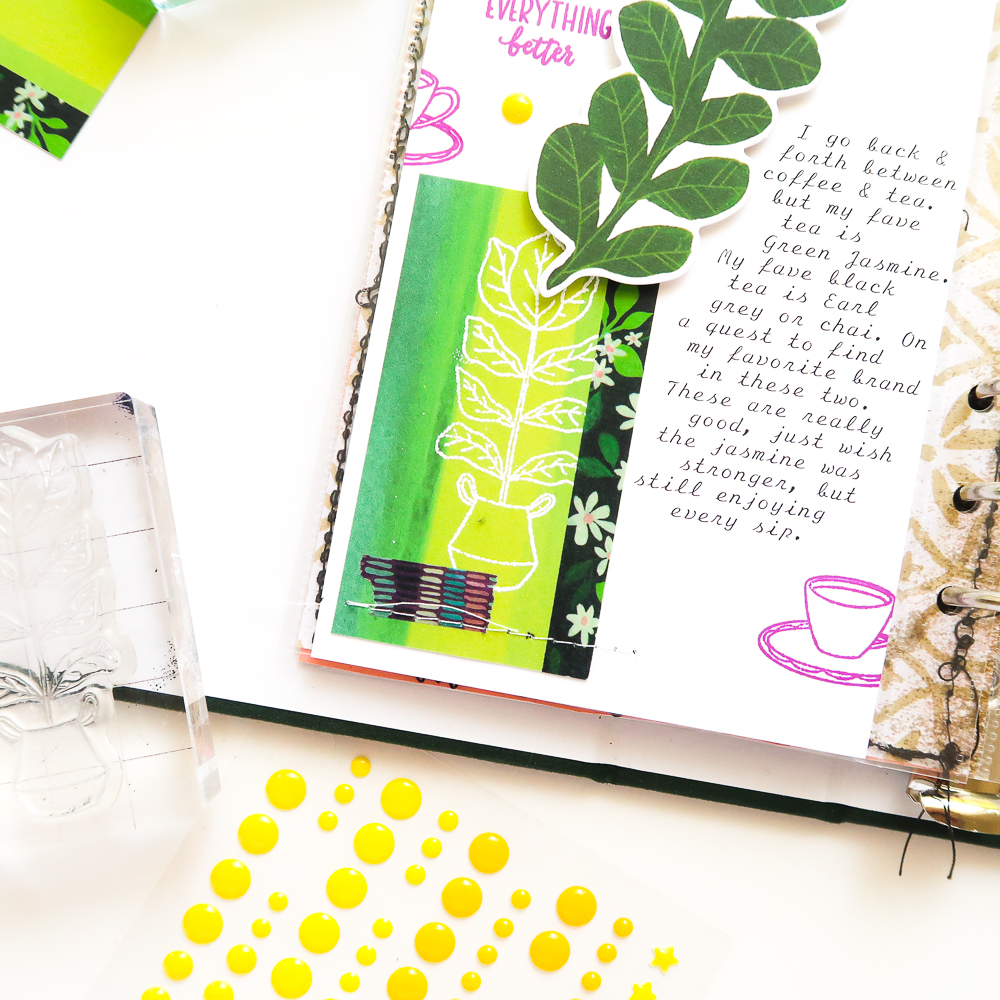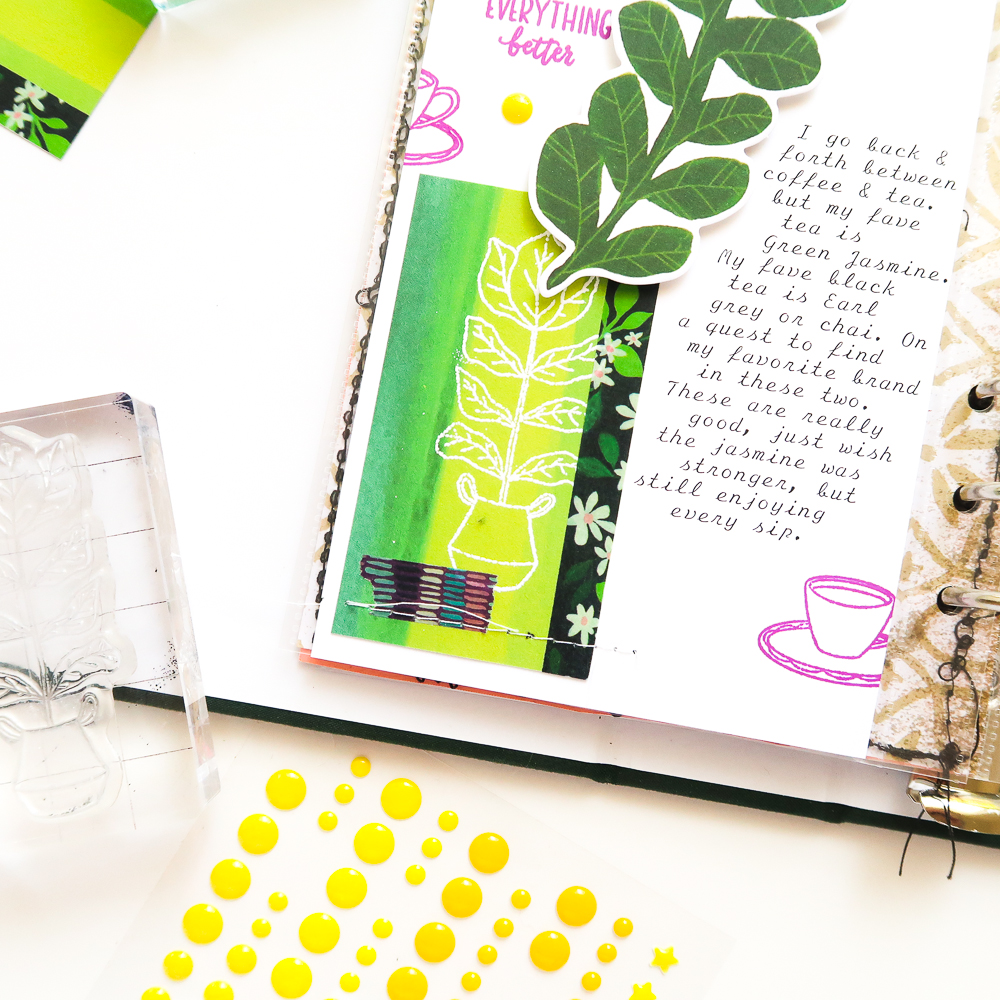 I did the same thing on the right side where my photo is, and then finished with die cuts and chipboard from the new Altenew Enjoy the Ride, as well as a circle chipboard from Pinkfresh Studio.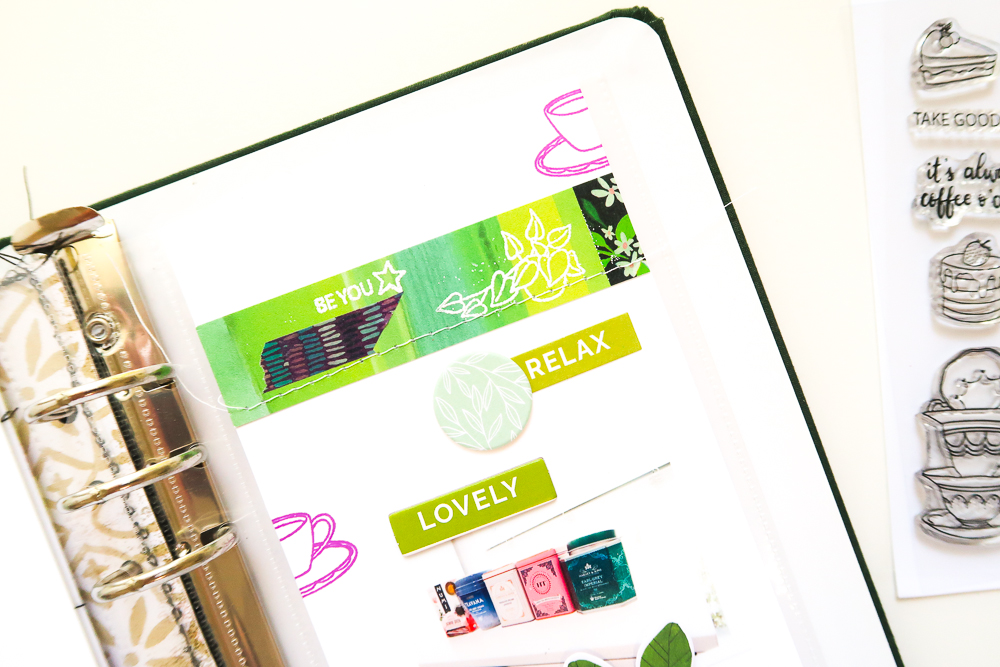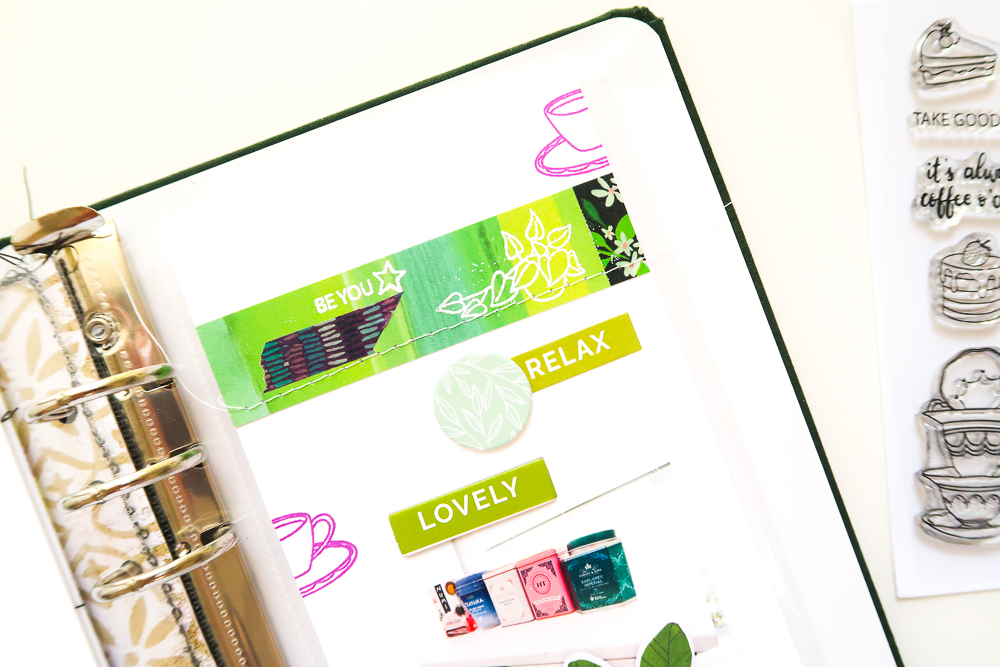 The Evelin T Designs stamps work perfectly with these gorgeous bold colors, die cuts, as well as the simplicity I wanted in documenting about my obsession.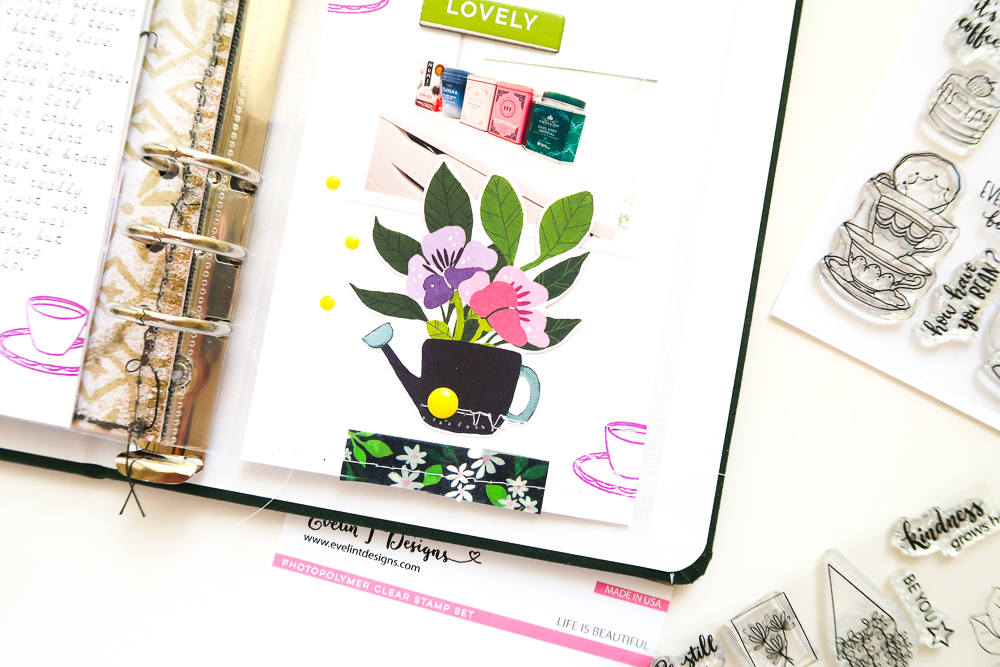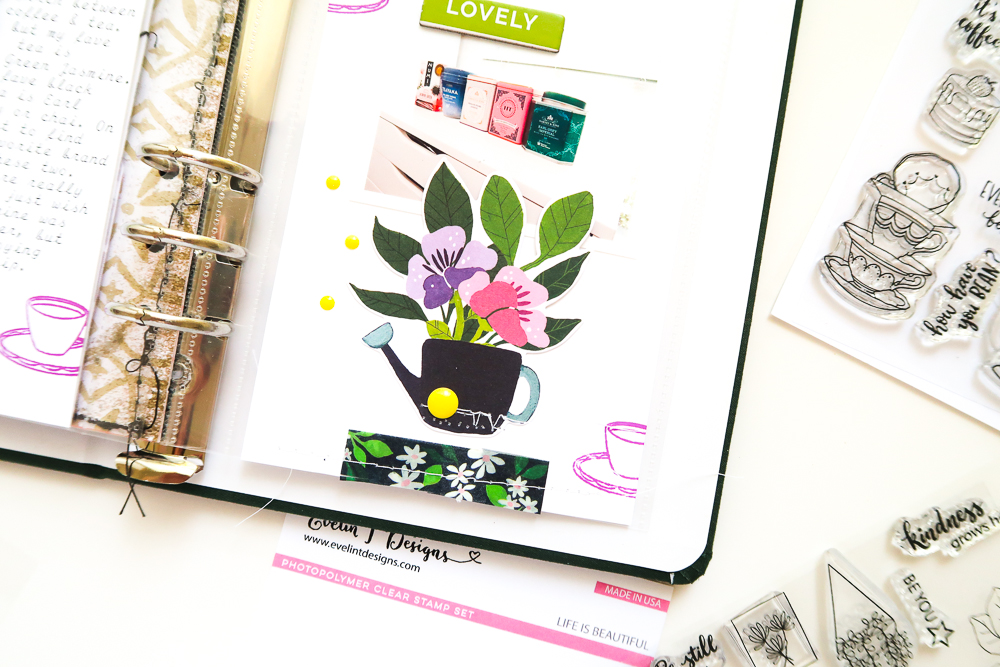 Thank you so much for coming by the Evelin T Designs blog. Lots more inspiration from the tea and our guest designer this month!