Hello Crafty Friends! I hope everyone is having a fantastic Wednesday! It's Marie (@marneymakesart) back again for another card share! Today I am very excited to share my completed card using Evelin's digital stamp called "Cute Is Just My Cover" I fell so in love with this image because it has everything I love… Adorable Peek a boo bunnies, mushrooms, and lush greenery! Taking all this whimsical cuteness, I decided to make a simple hello card against a night time backdrop. First off, I printed my digital images on low opacity so I could achieve the "no line coloring" look.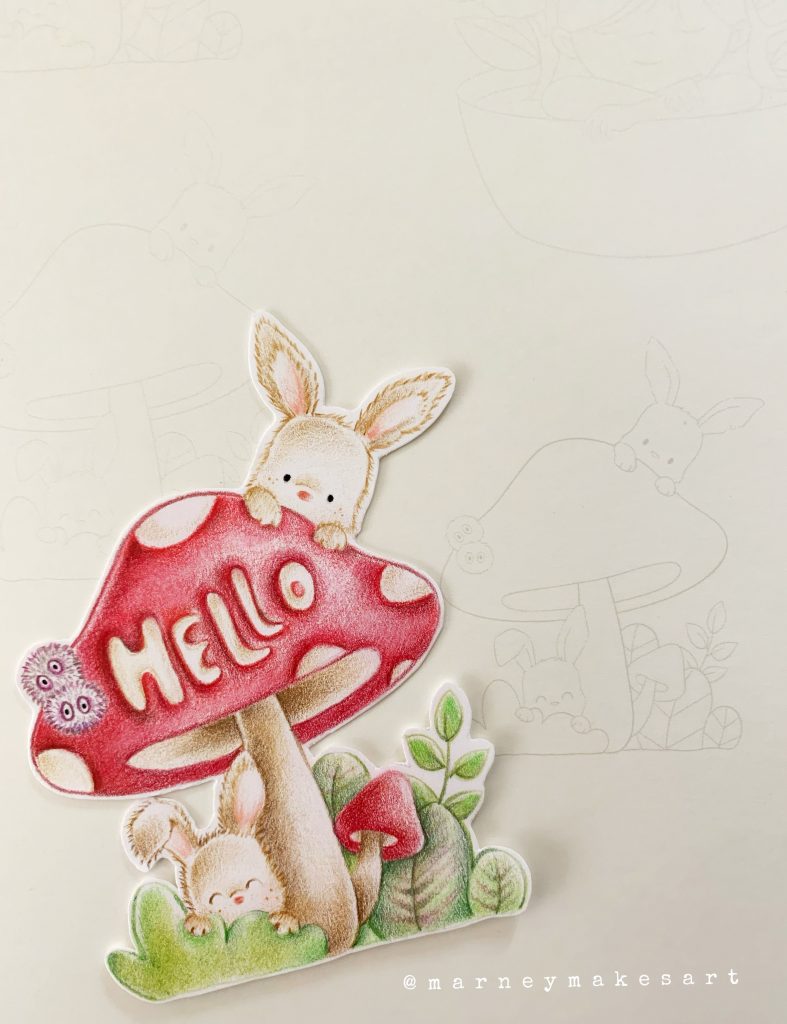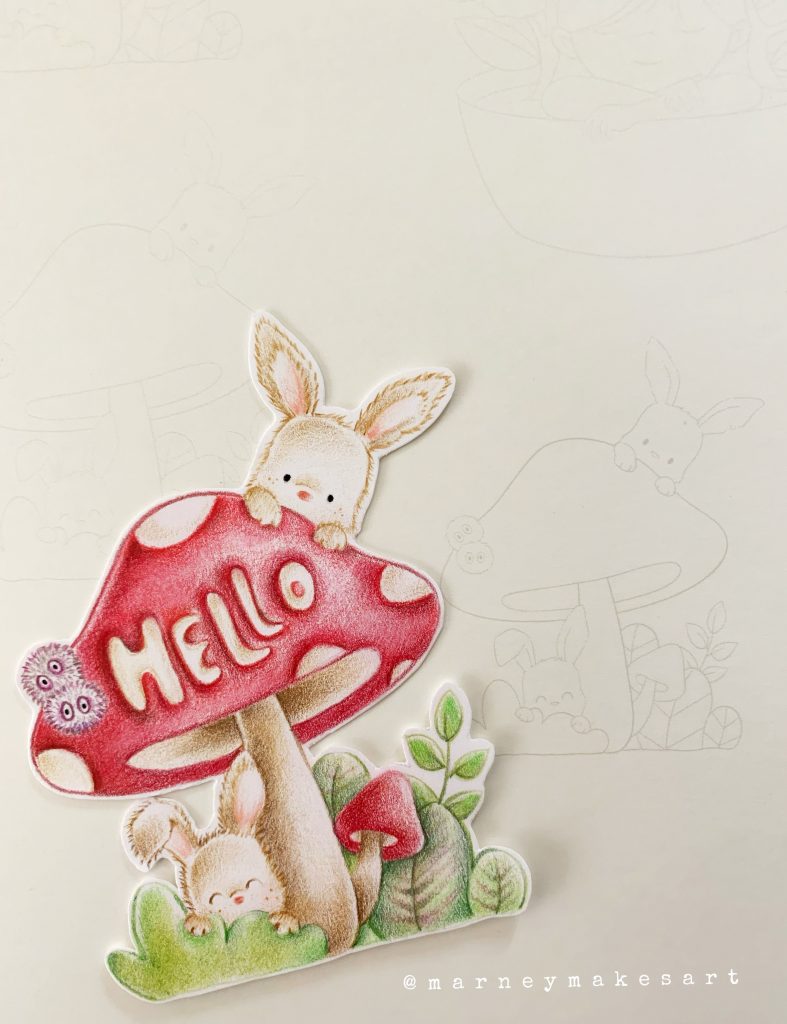 coloring this image was so much fun! When working with digital images, color pencils are my favorite! My preferred pencils are PolyChromos By Faber-Castell. They are very creamy in a non waxy way and blend beautifully. I had a lot of room to work within the mushroom image so I wrote the word Hello Inside it as my main sentiment and colored it in as I would the mushroom dots .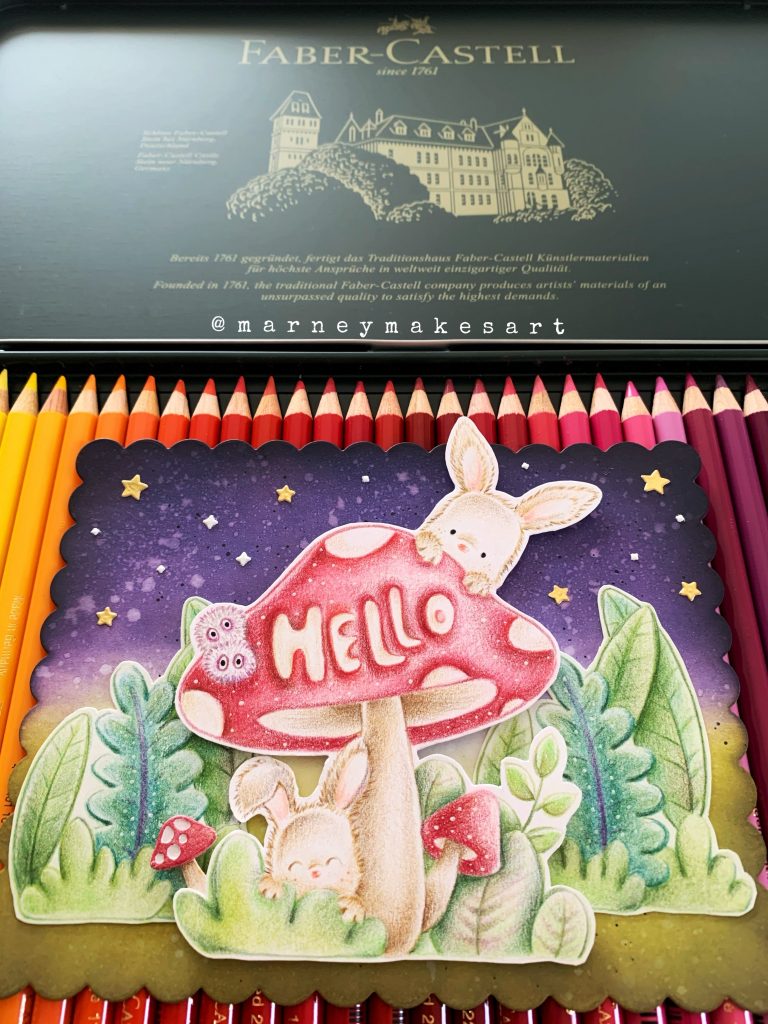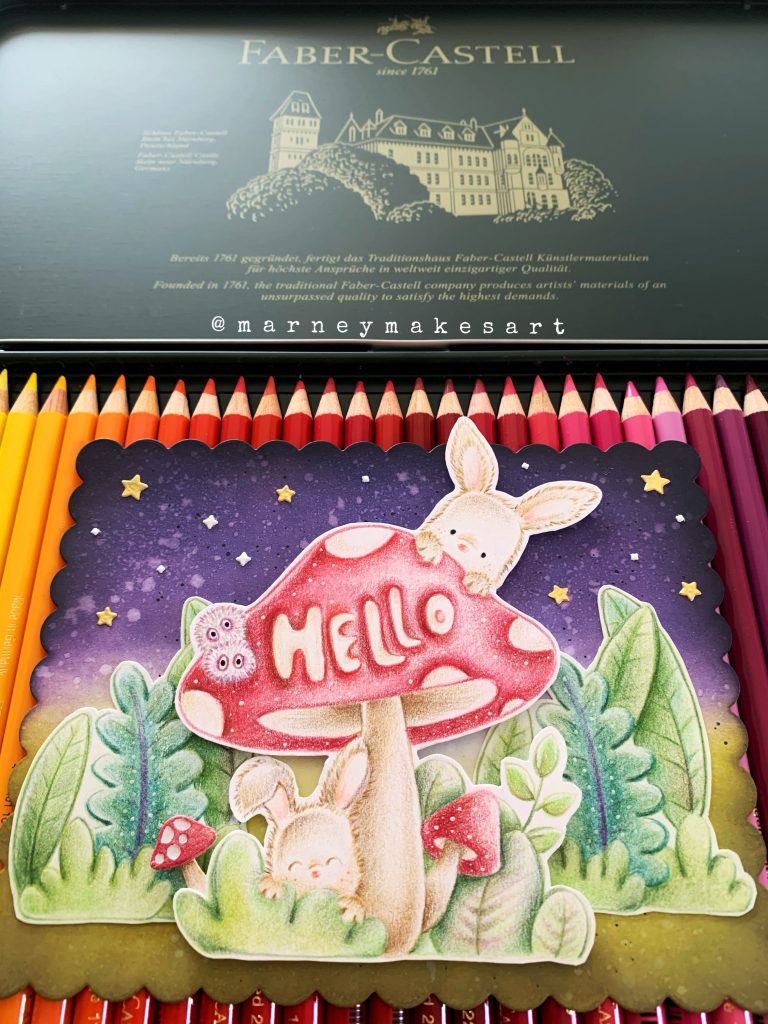 When I was brainstorming how I would put together my card, I wanted to have a scene that was rich with vibrant greens! That's when I remembered that I had Evelin's Stamp set called "Best Friends Fur-ever" In that set there is an image of lush leaves and bushes that Was absolutely perfect for my scene! I stamped it out twice using No line coloring ink. Now my main mushroom image would be surrounded by green on both sides complimenting the red. For the night time background, I used Distress Oxide inks. These inks are an absolute staple in every craft stash! Ink colors used include: dusty concord, seedless preserves, mowed lawn, forest moss, and chipped sapphire.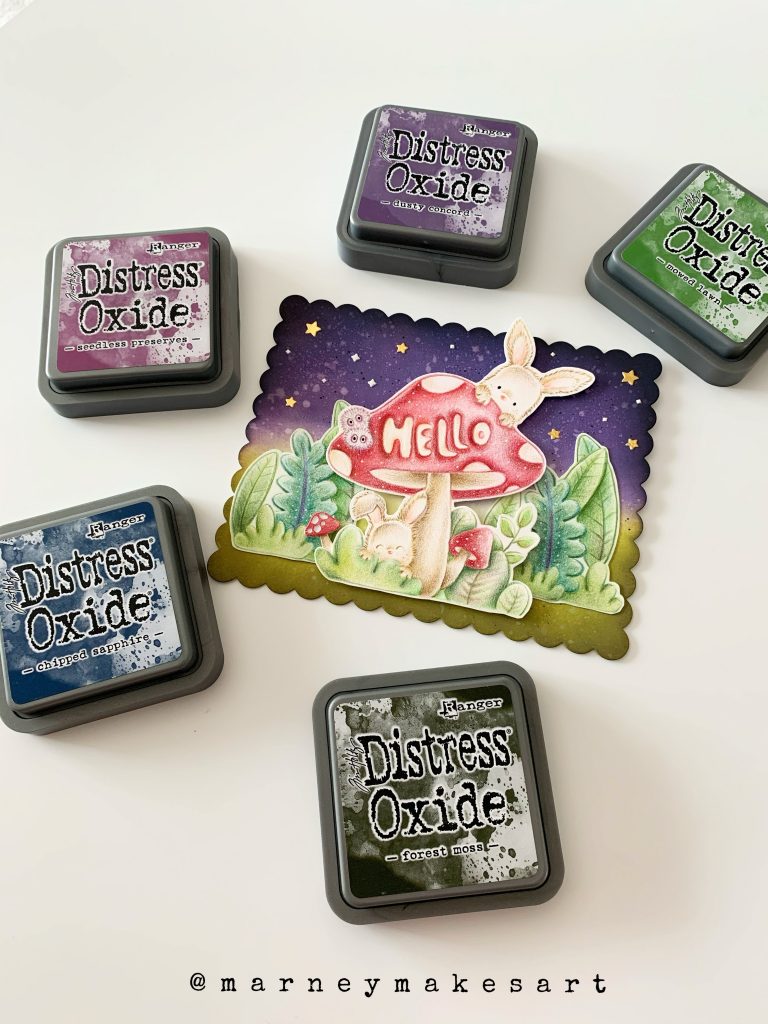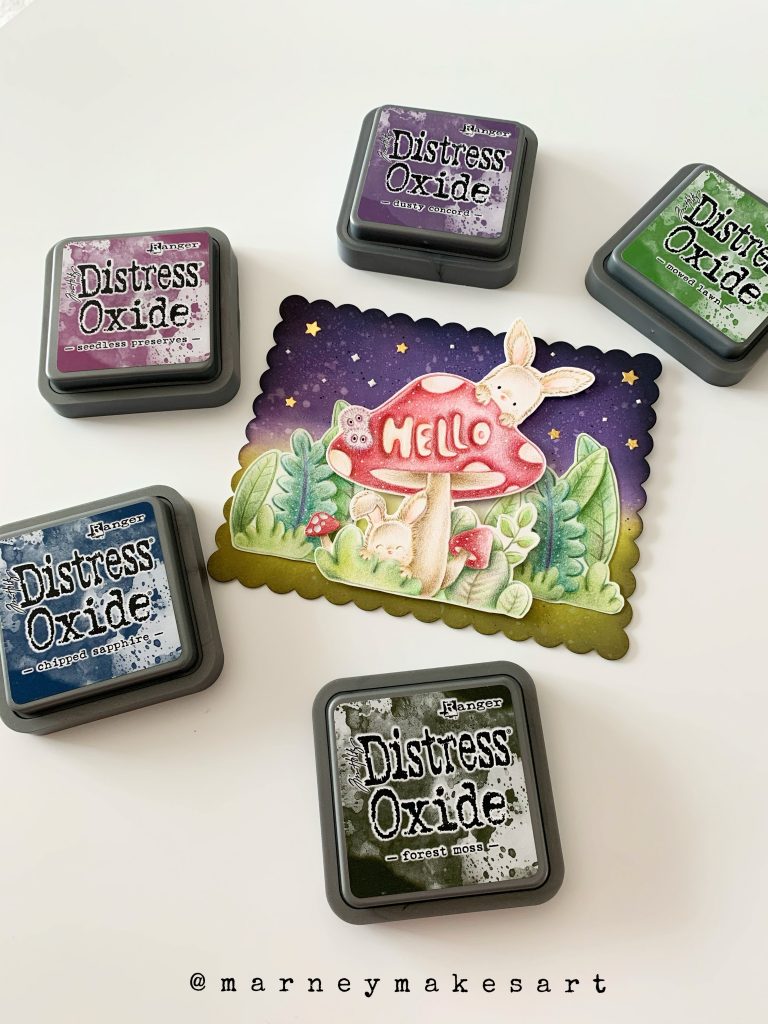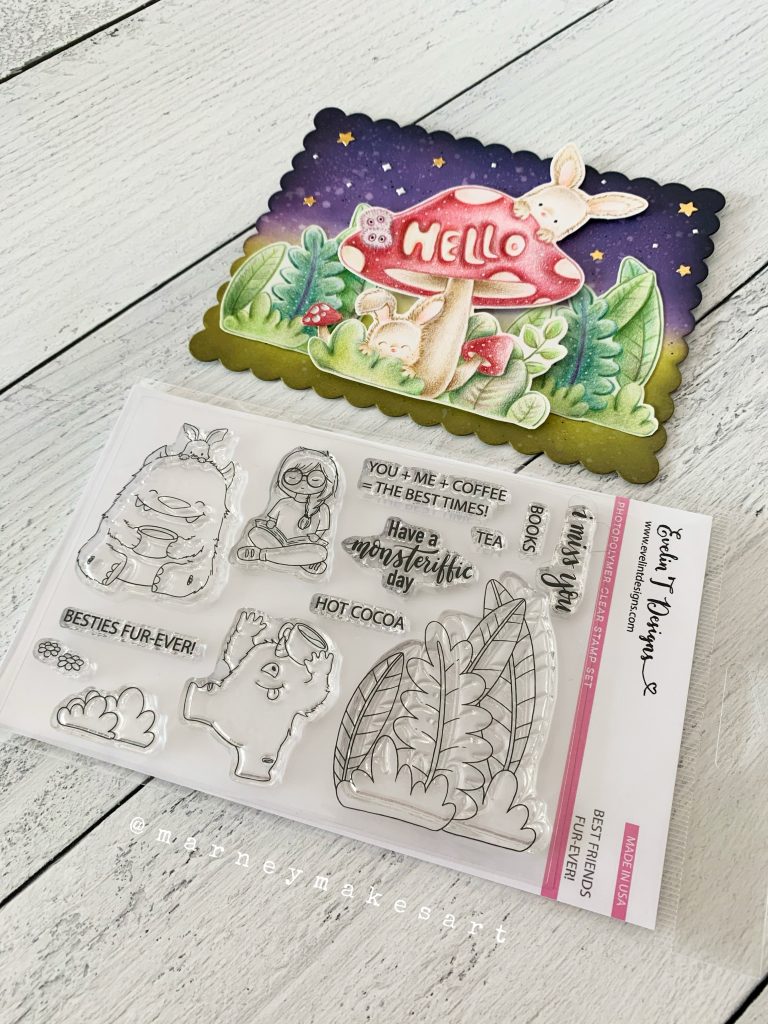 When I completed my scene, I added some gold and white stars to give it that starry sky finishing touch. I absolutely love how this card turned out! I can't wait to send some snail mail soon!!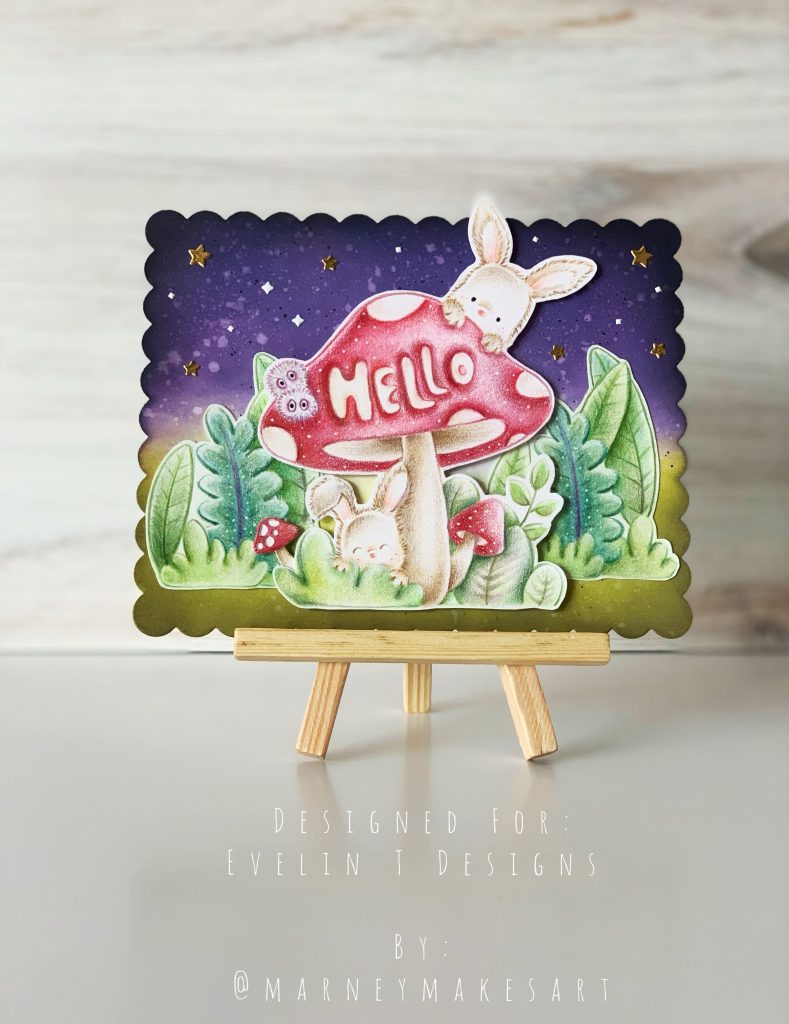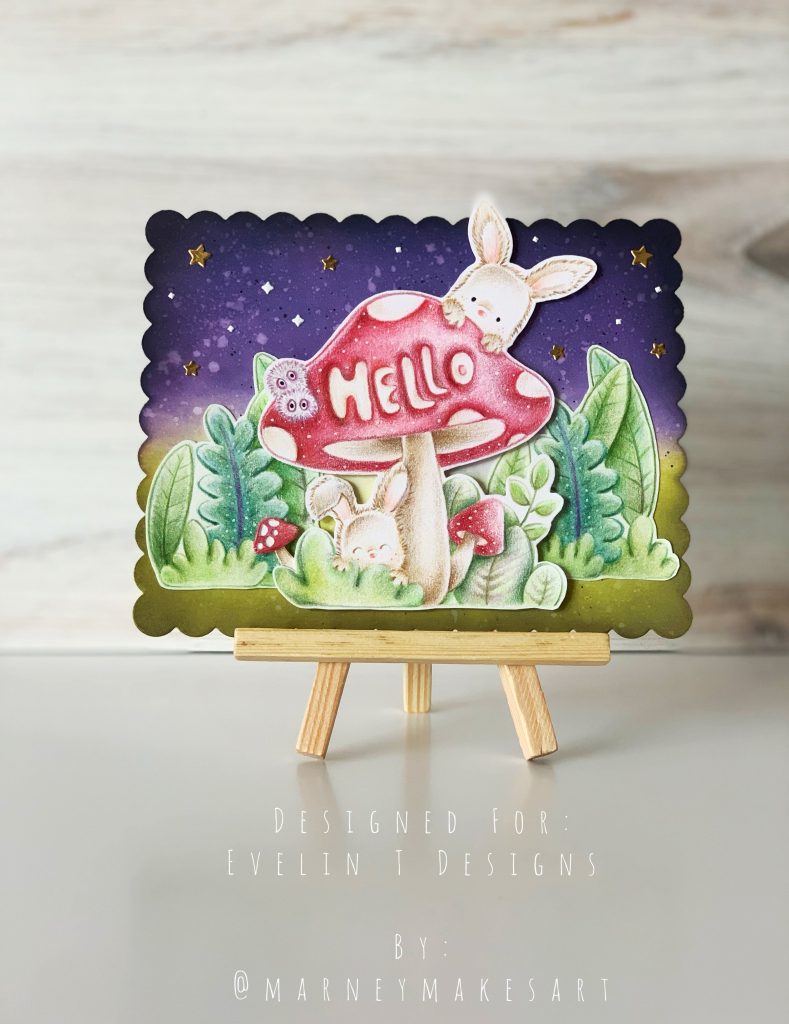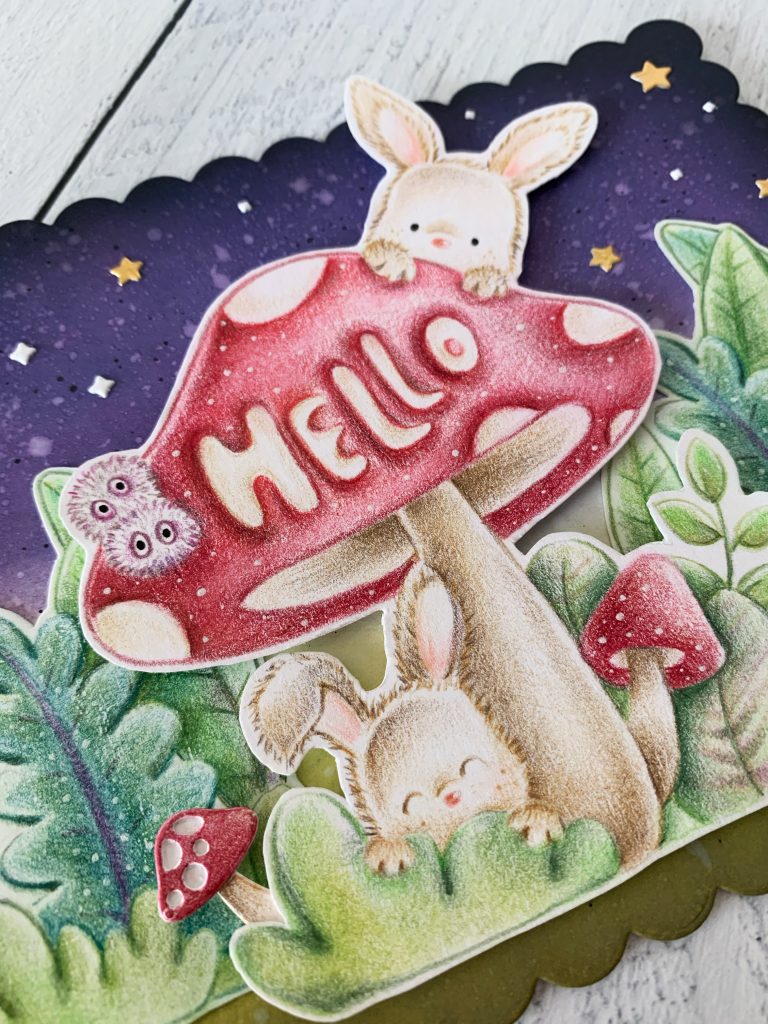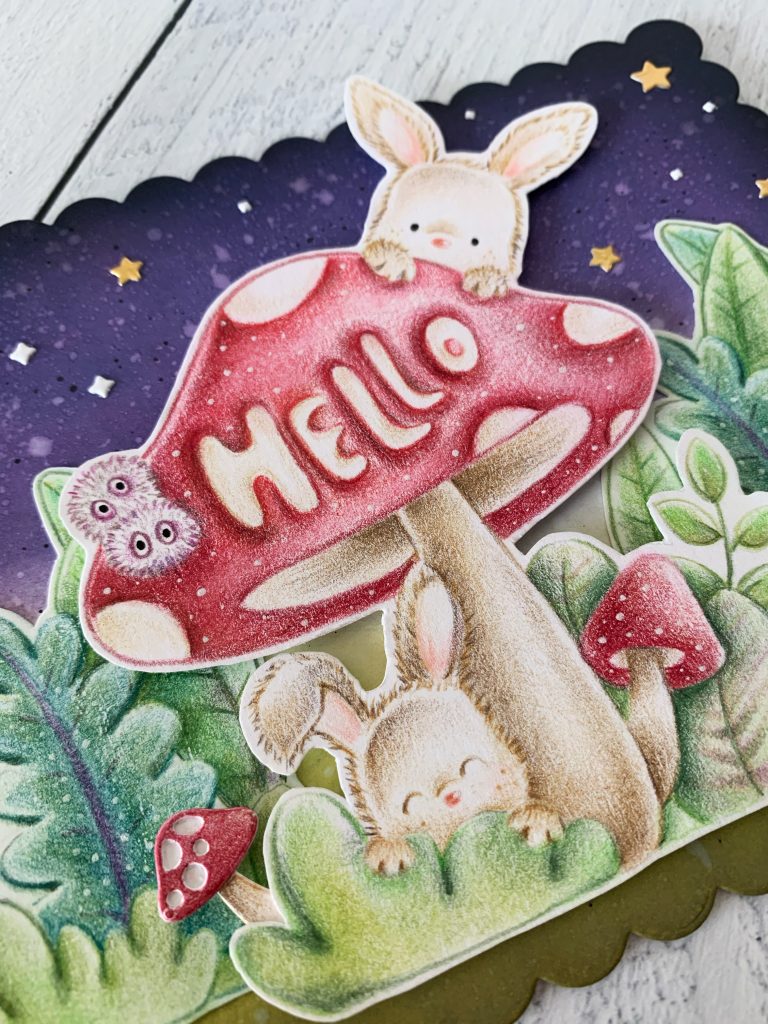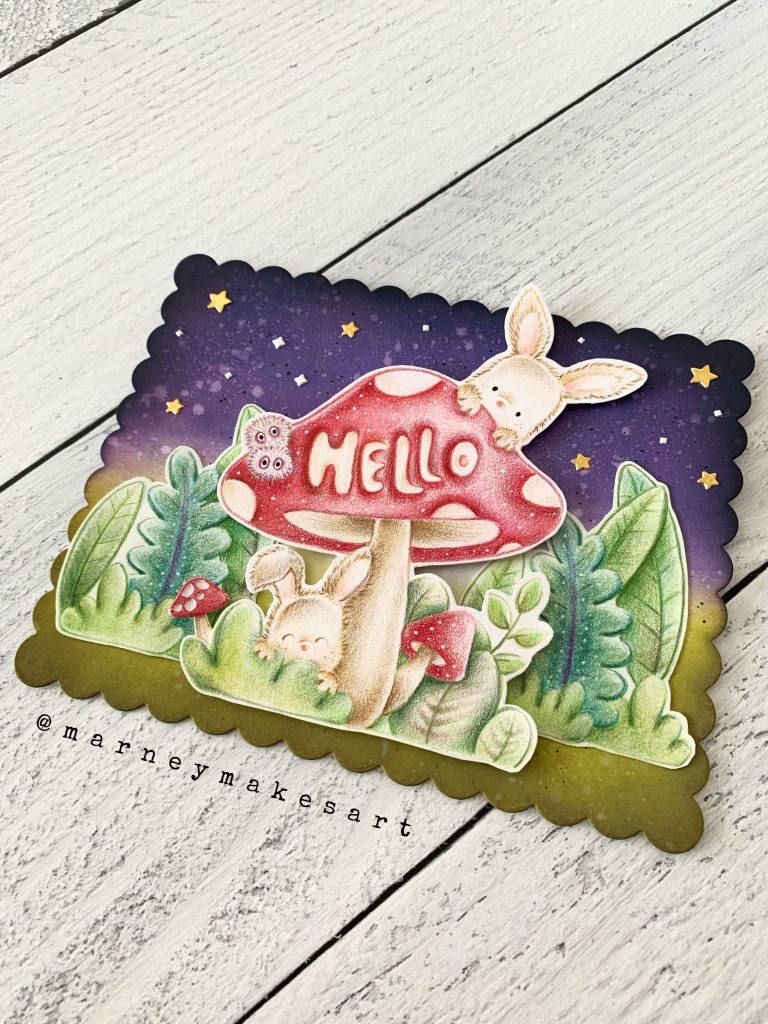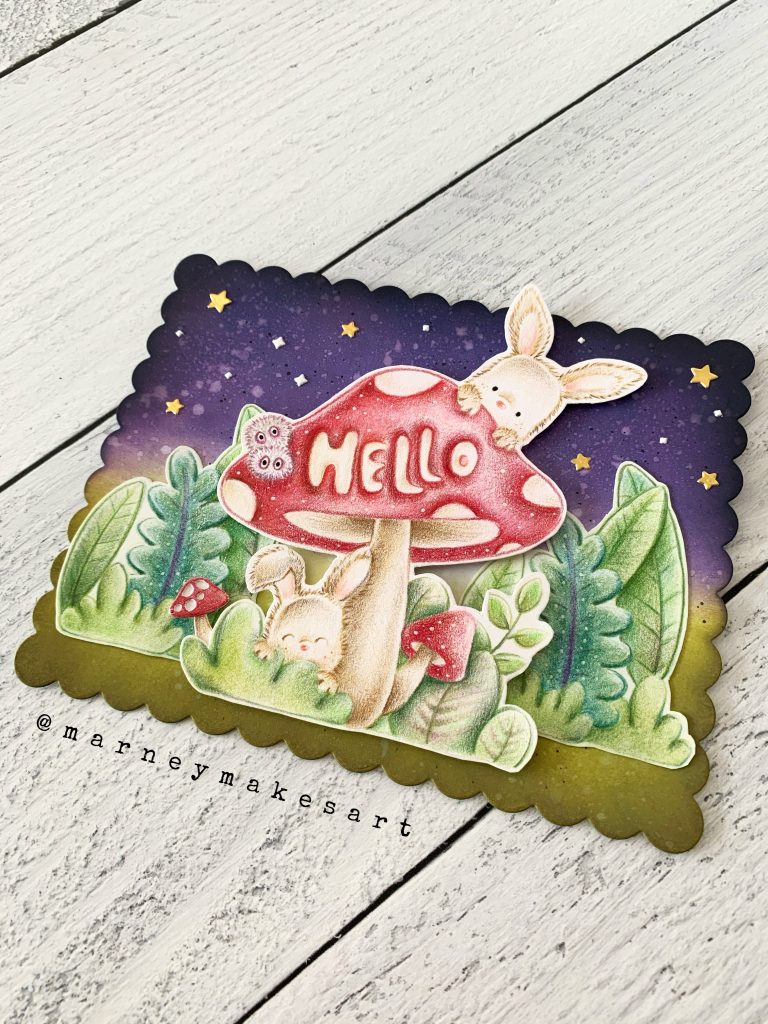 Thank you so much for stopping by! I hope I have inspired you just as so many have inspired me! Let's keep this crafty , artistic expressions circle going! Love and Peace! Marie 🙂