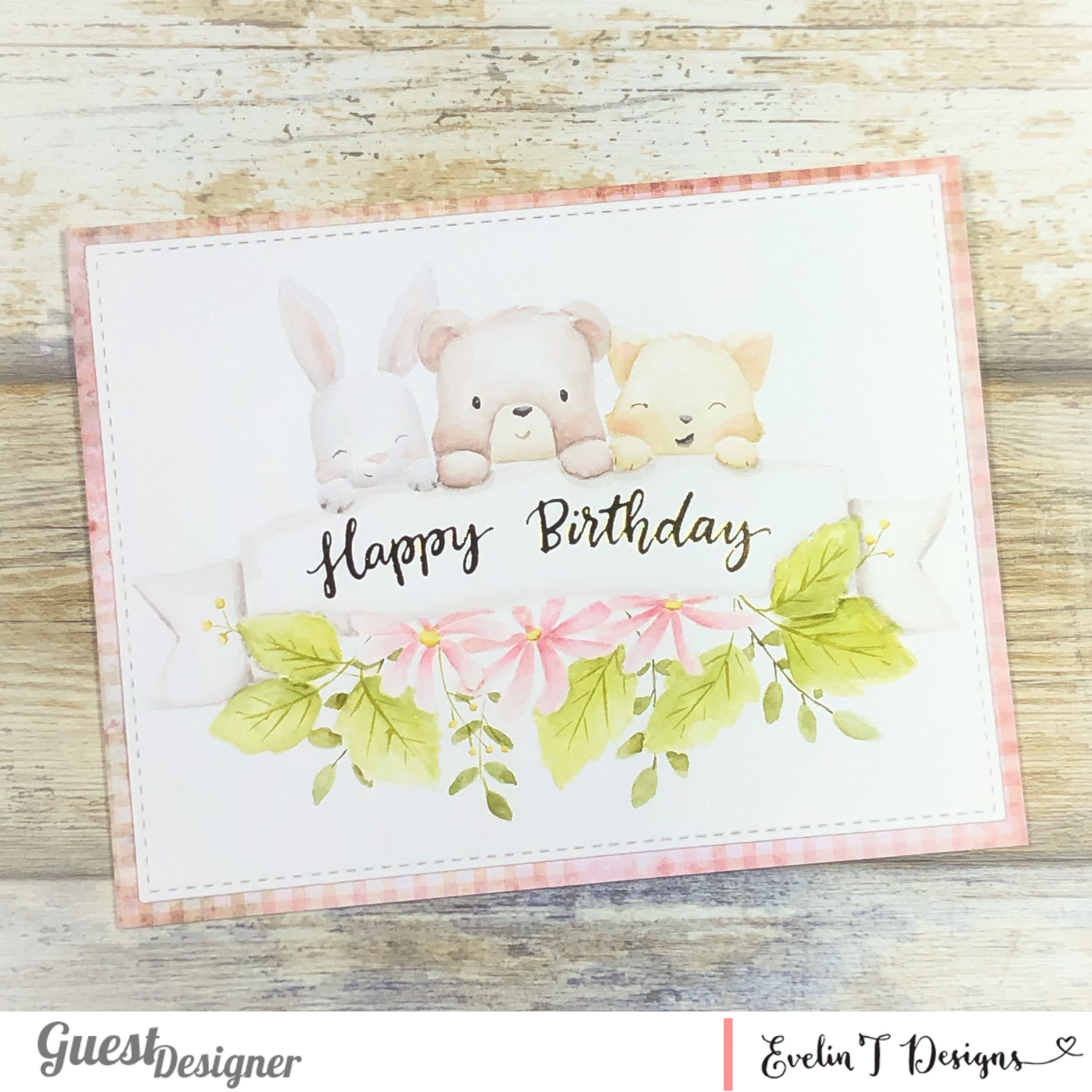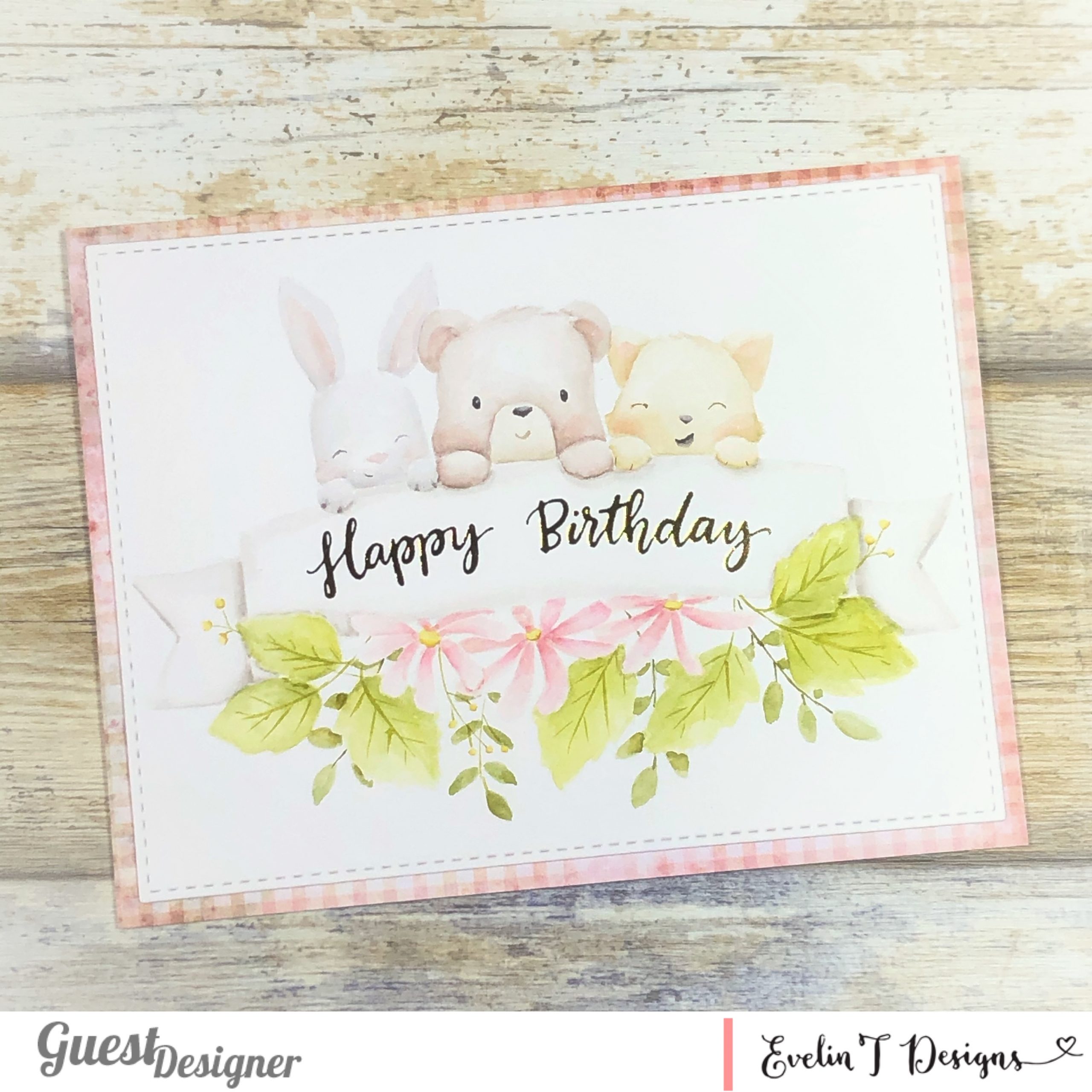 Hello my fabulous friends!
My name is Kassi Hulet, and I'm so excited to be guest designing here this month!
If you are familiar with my work, you may have noticed that I love watercoloring animals and flowers using the no line technique.  That love made this image absolutely perfect for me…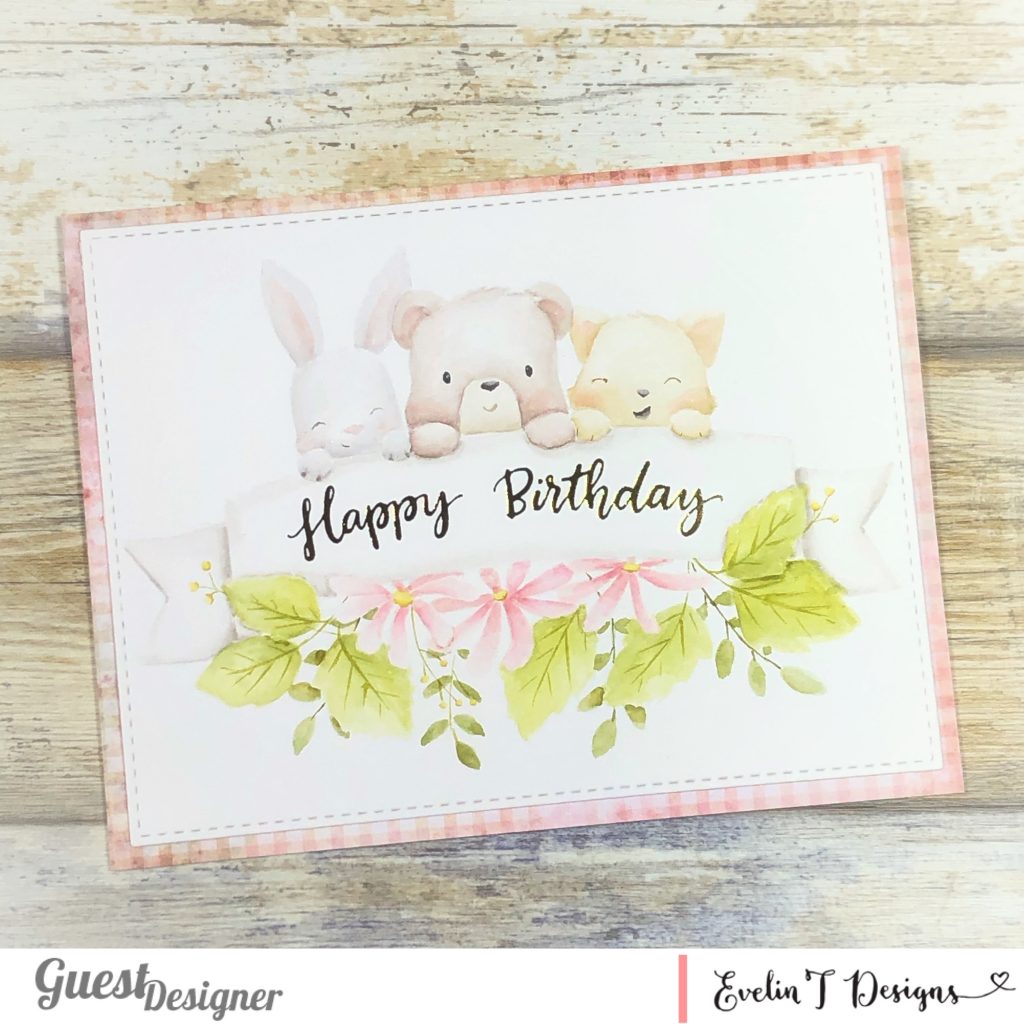 This is the adorable  Sending Joy digital stamp. Isn't it super sweet?!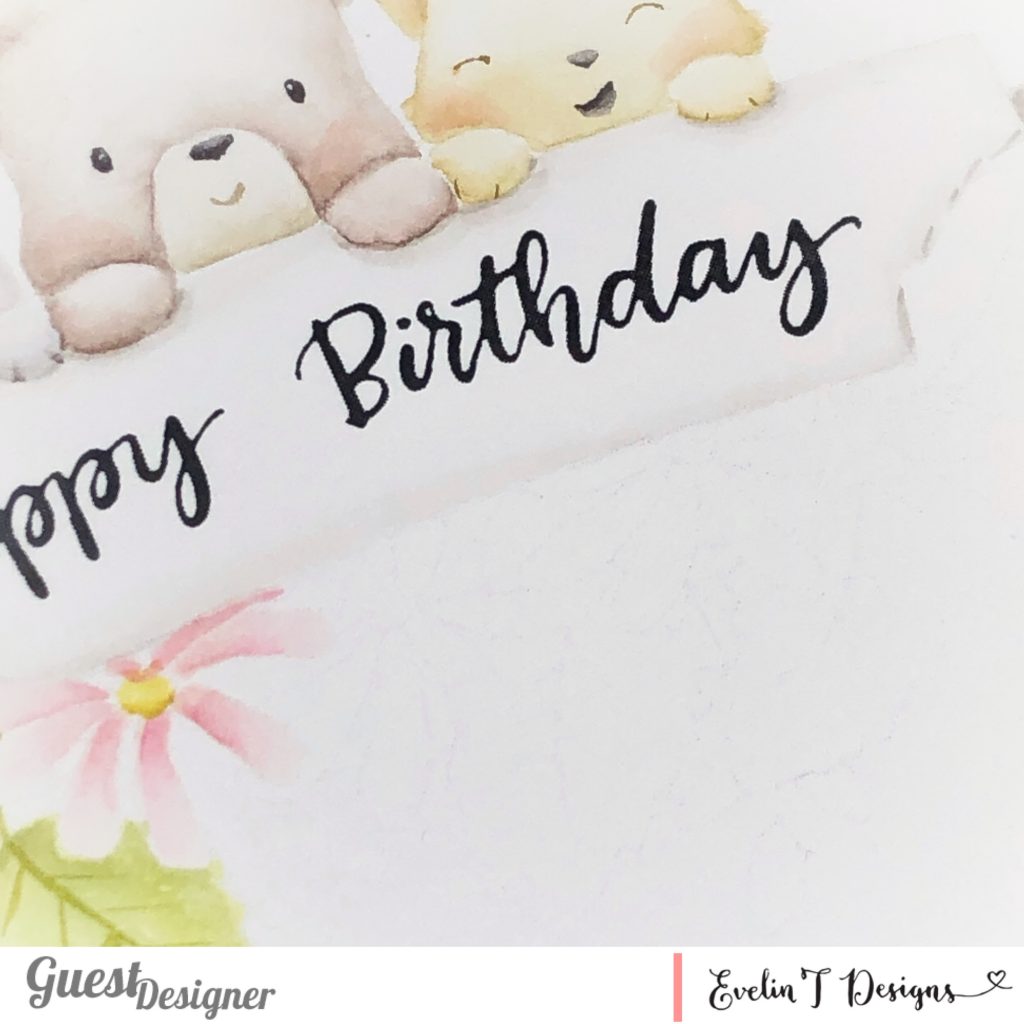 I knew I wanted to  do some no line coloring with this image, and I also wanted to do some foiling… to do this, I created two layers of the image in photoshop.  The first layer I set the opacity to about 12% (this creates the very light lines that seem to disappear once colored. For the second layer, I selected just the words, and left that layer at 100% opacity so the ink would nice and dark there.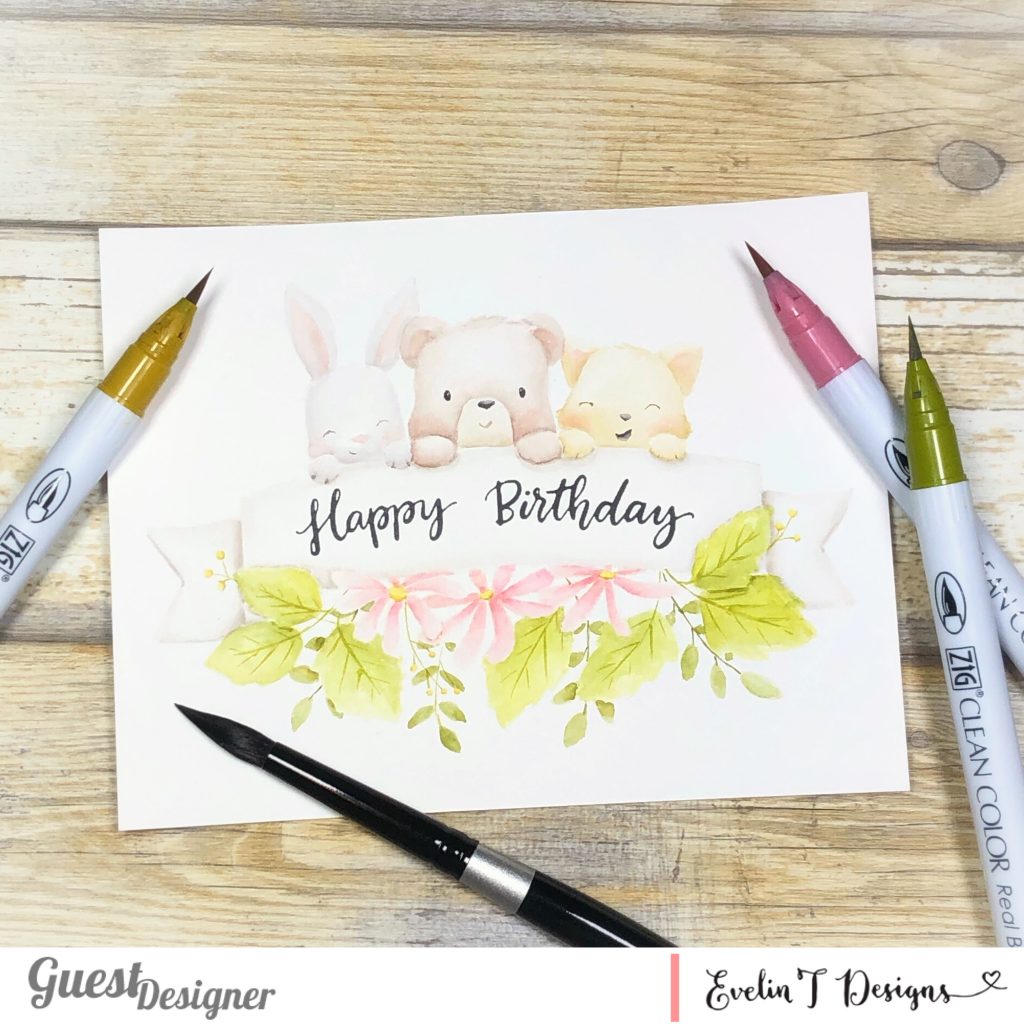 I printed onto some Bristol Smooth cardstock using a laser printer, and colored the whole piece using Zig Clean Color markers. I love these adorable animals and wanted to keep them super soft and sweet…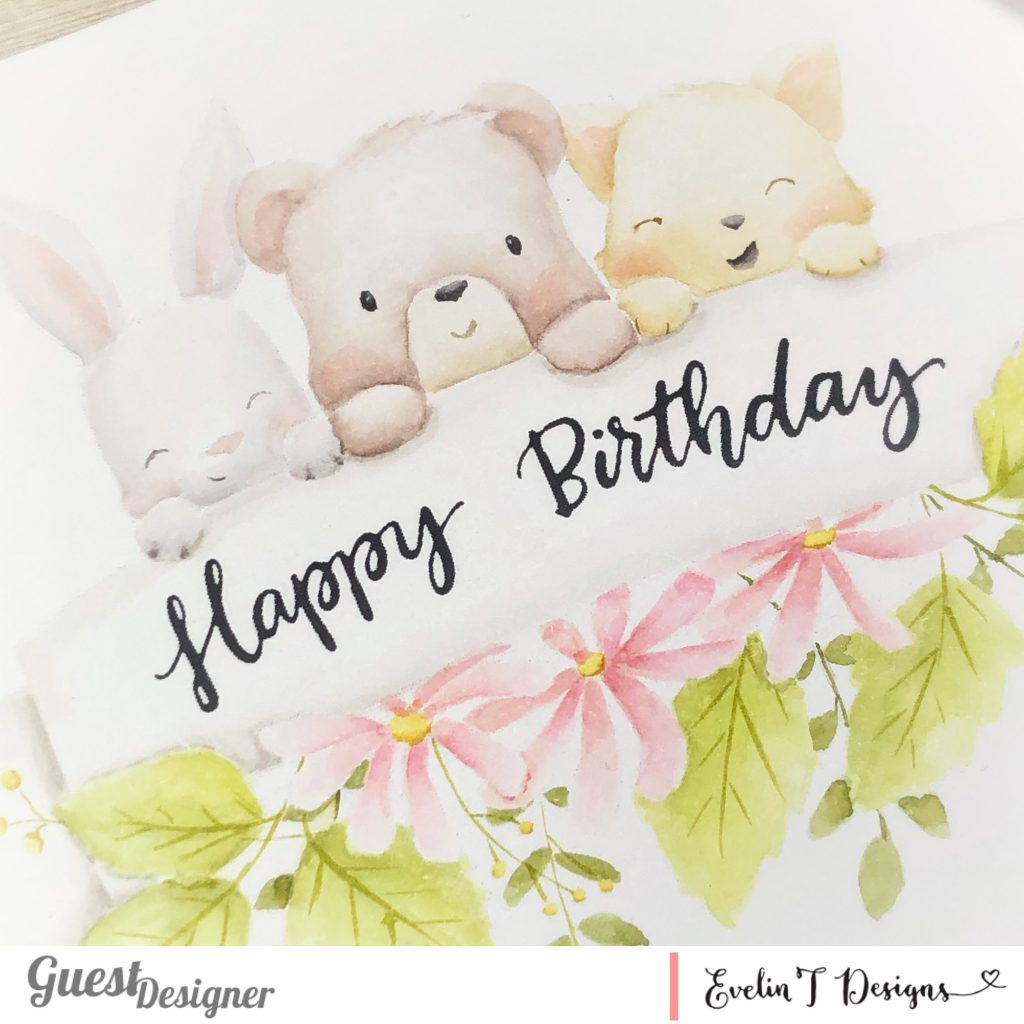 You can obviously stop here, and it looks fabulous, but I wanted to add just a little extra pop…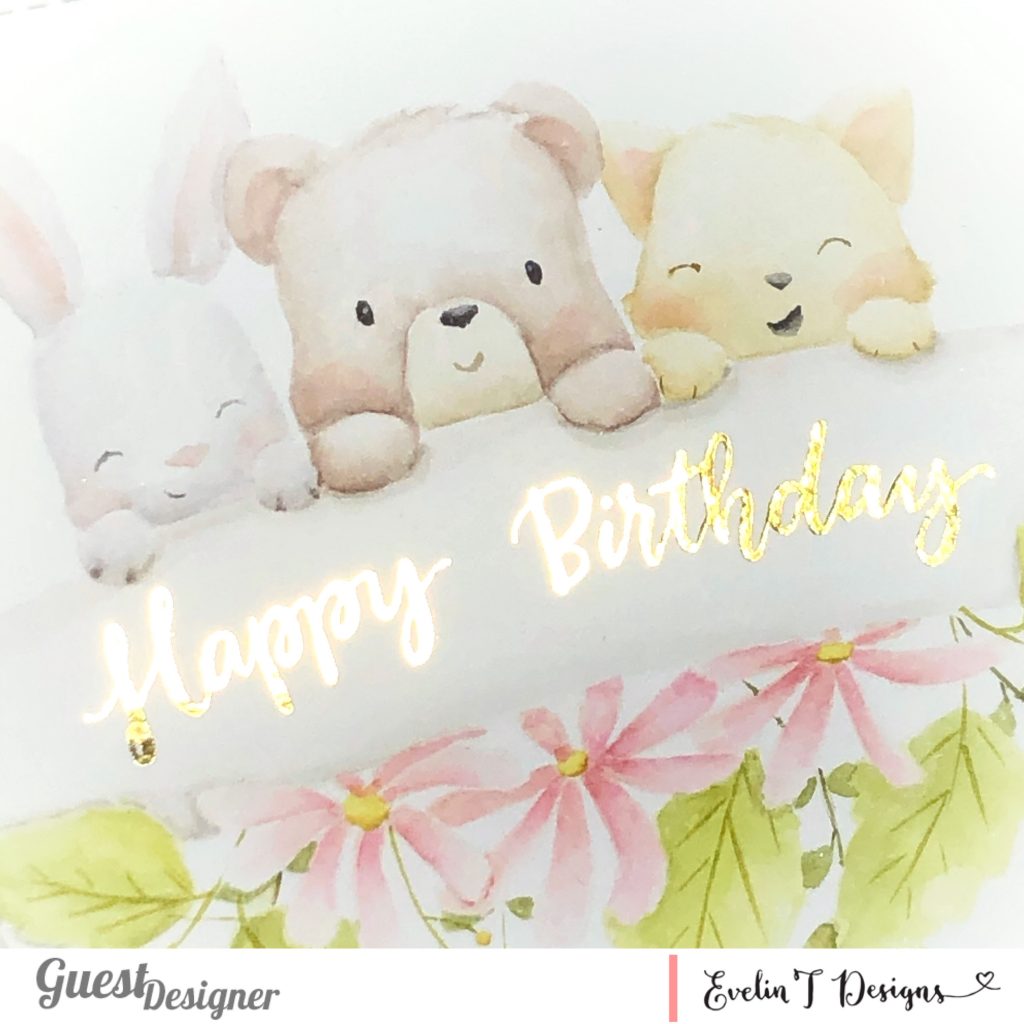 I ran the image through my laminator with a little gold foil… Where the toner from the printer is full strength, the foil sticks beautifully, and where the toner is only at 12%, it is too weak to foil.  This makes selective foiling like this a breeze! 
Be sure to check out all the other fabulous clear and digi stamps over at Evelin T Designs! I'll be back later this month with another project featuring another one of my favorite Evelin T Designs images!
See you soon!
~Kassi