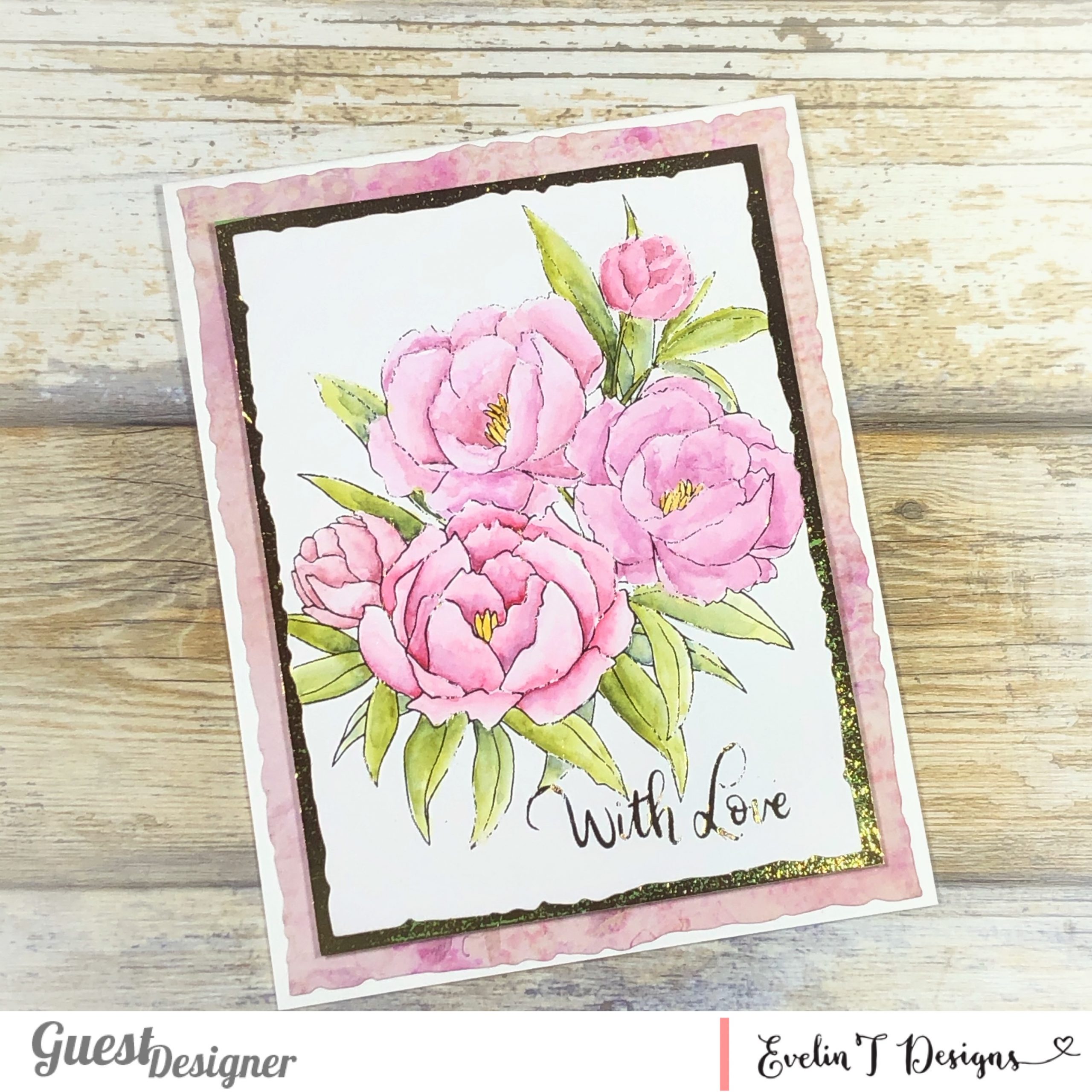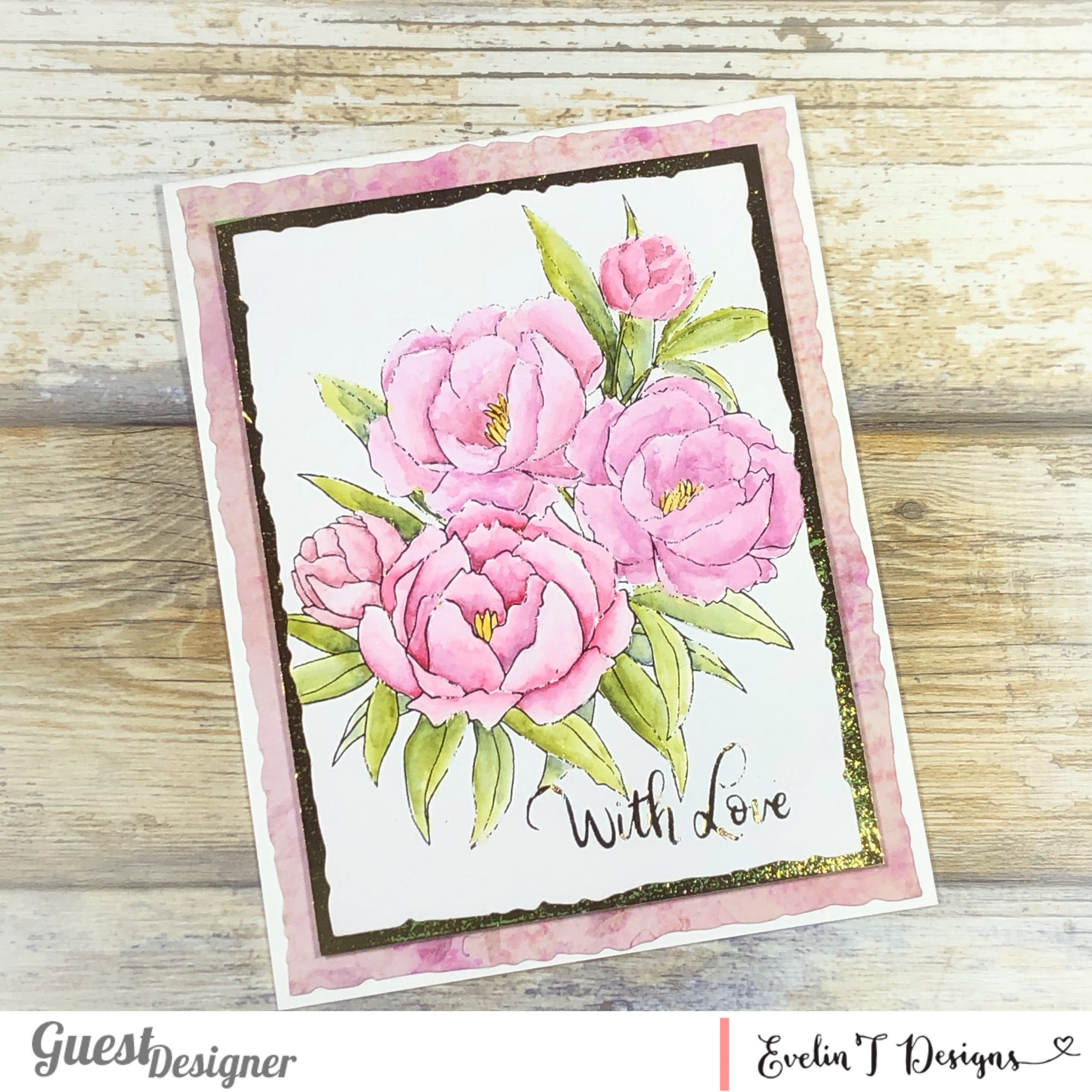 Hello my fabulous friends!
Kassi here, and I'm back with another guest design project! Today I'm mixing watercolors and foil again, for an elegant look that is SUPER easy to achieve! Let's take a look!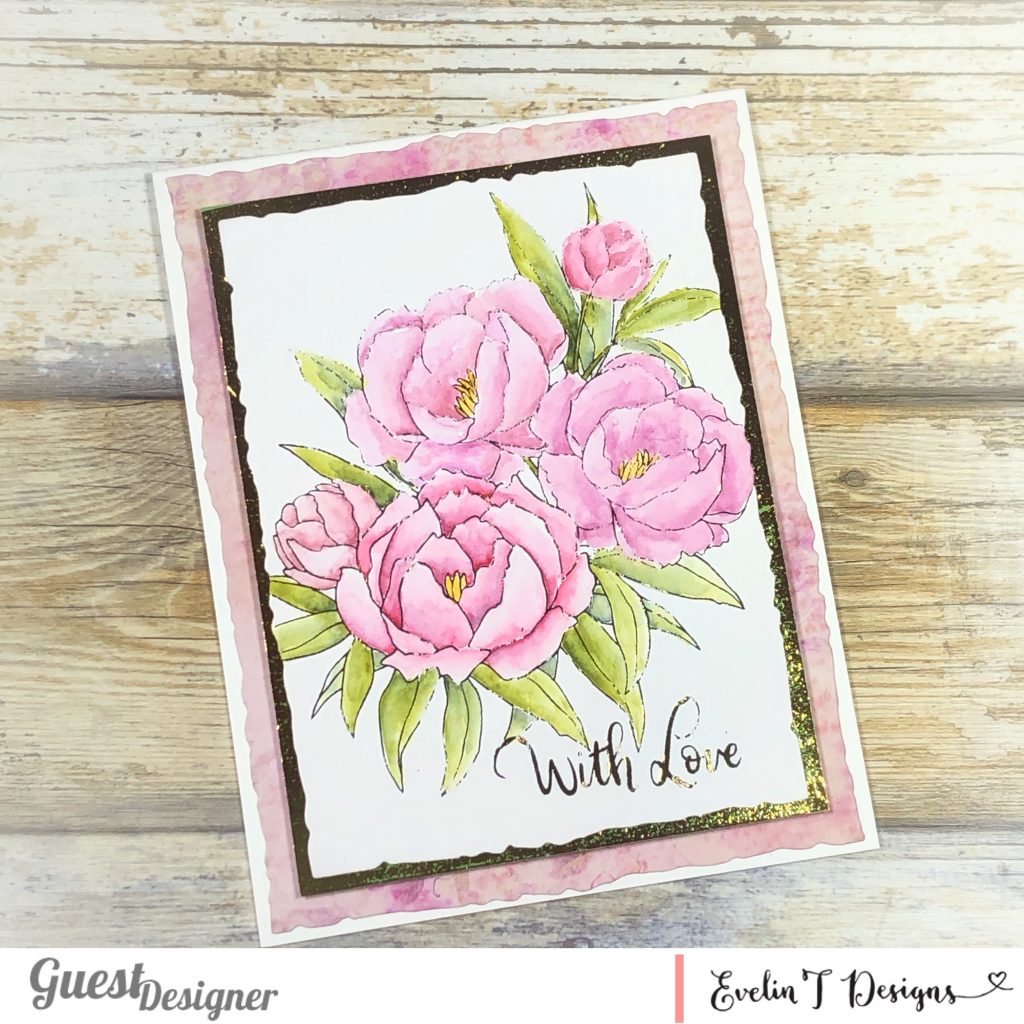 Today I'm working with the absolutely beautiful With Love, Peonies digi stamp. Isn't it a stunning floral?!?!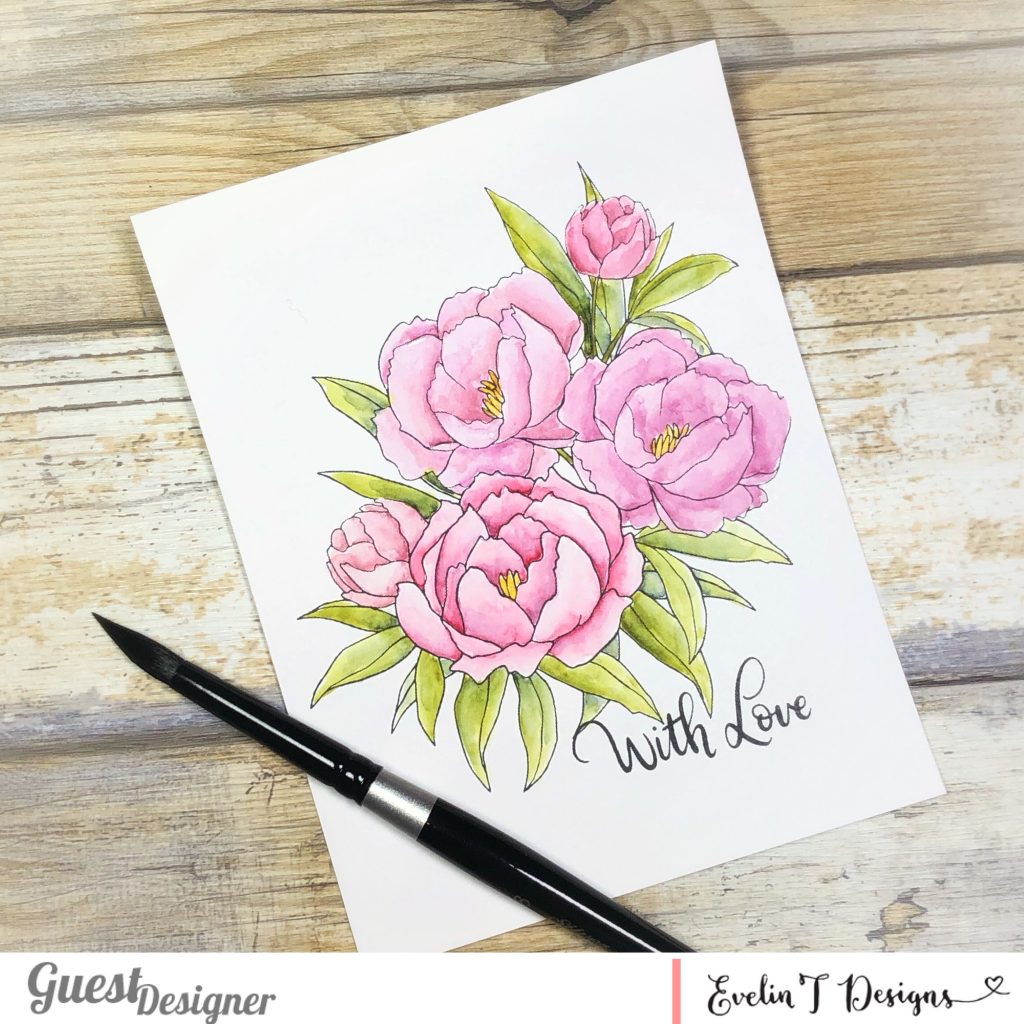 I printed this GORGEOUS peony image onto some Bristol Smooth cardstock using a laser printer. From there, I did some super basic watercoloring. One of thing about watercolors is that imperfections can add to the overall effect… so don't overthink it! Just have fun!
Bristol is technically a paper designed to be used with pen and ink, not watercolors, so it can't handle too much water or overworking the areas. If you are using traditional watercolors, you'll want to keep that in mind. My printer doesn't like printing on my nice thick watercolor paper though, so I make do with this.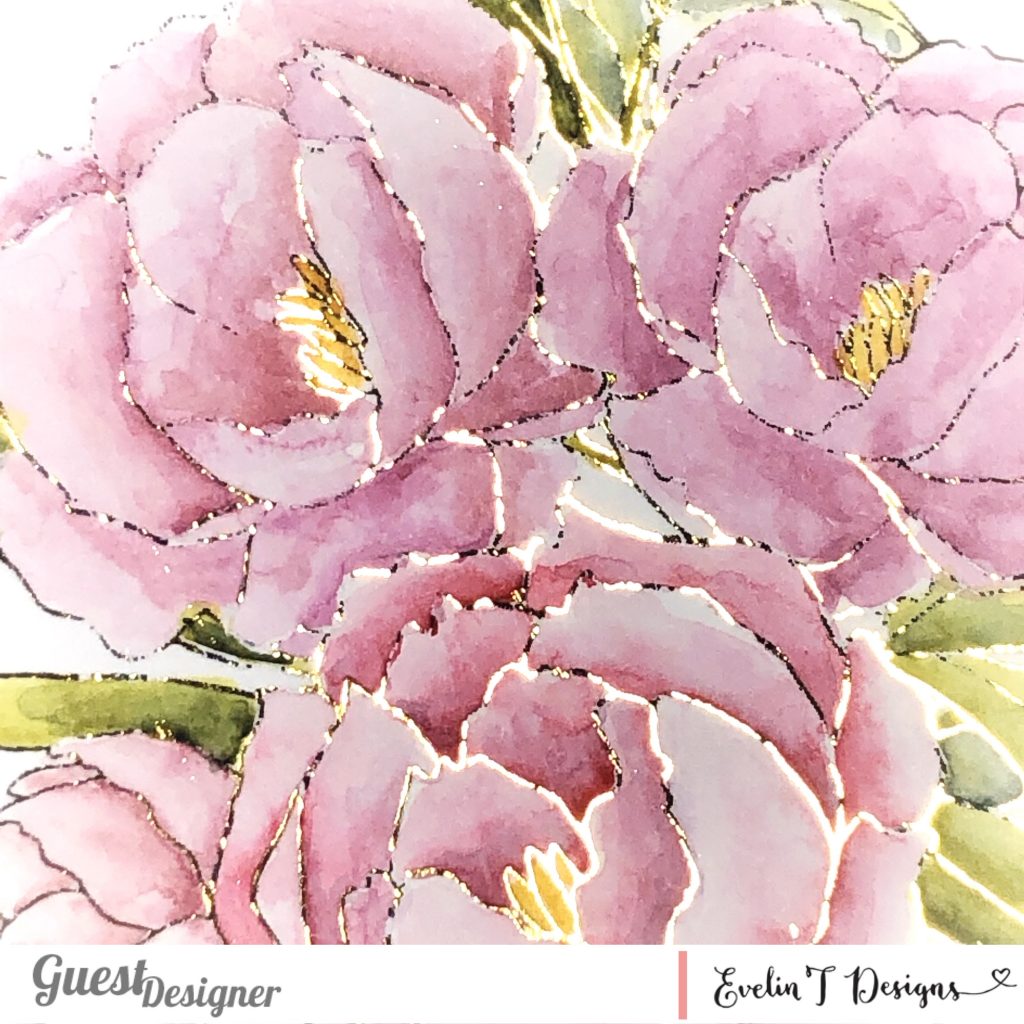 After everything was completely dry, I ran it through my laminator with some gold heat reactive foil. The foil sticks to the toner lines, giving a beautiful foiled outline to the flowers.
One thing I noticed when foiling on Bristol cardstock is that when you have really thin lines, sometimes part of the line will flake off.. I think this is because the toner can't set as well into the Bristol paper, so sometimes it flakes off a little instead of just adhering the foil… however, I really like the slightly distressed look. It makes it twinkle when it hits the light instead of just flash! So embrace the imperfections!
Thanks for letting me share some watercolored inspiration with you this month! Be sure to check out Evelin T Designs website to see the full line of clear and digital stamps, as well as lots more amazing inspiration!
hugs!
~Kassi
Compensated affiliate links may be used  – that means if you make a purchase using the links, we receive a small commission at no extra cost to you. Thank you for your support of our work on this blog!
Bristol Smooth Cardstock – AMZ
Scotch Laminator – AMZ
Gold Heat Reactive Foil – AMZ