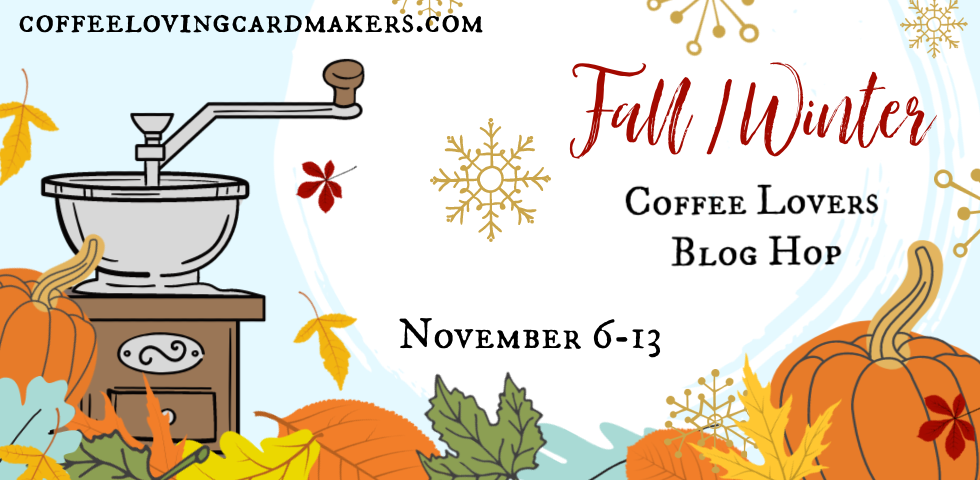 Happy Friday, friends!

Today we have a special post for you. We are participating in the 2020 Fall/Winter Coffee Lovers Blog Hop and Evelin T Designs is sponsoring two (2) $10 Gift Certificates. One for the Hop and one for the Flash Prize!

For this Hop, I am sharing a card I made with our Cozy Hedgehogs Digital Stamp Kit. This kit contains individual images as well as ready-to-print-and-color images. It is perfect for anyone who wants to build their own scene and also for those who wants to just print-and-color!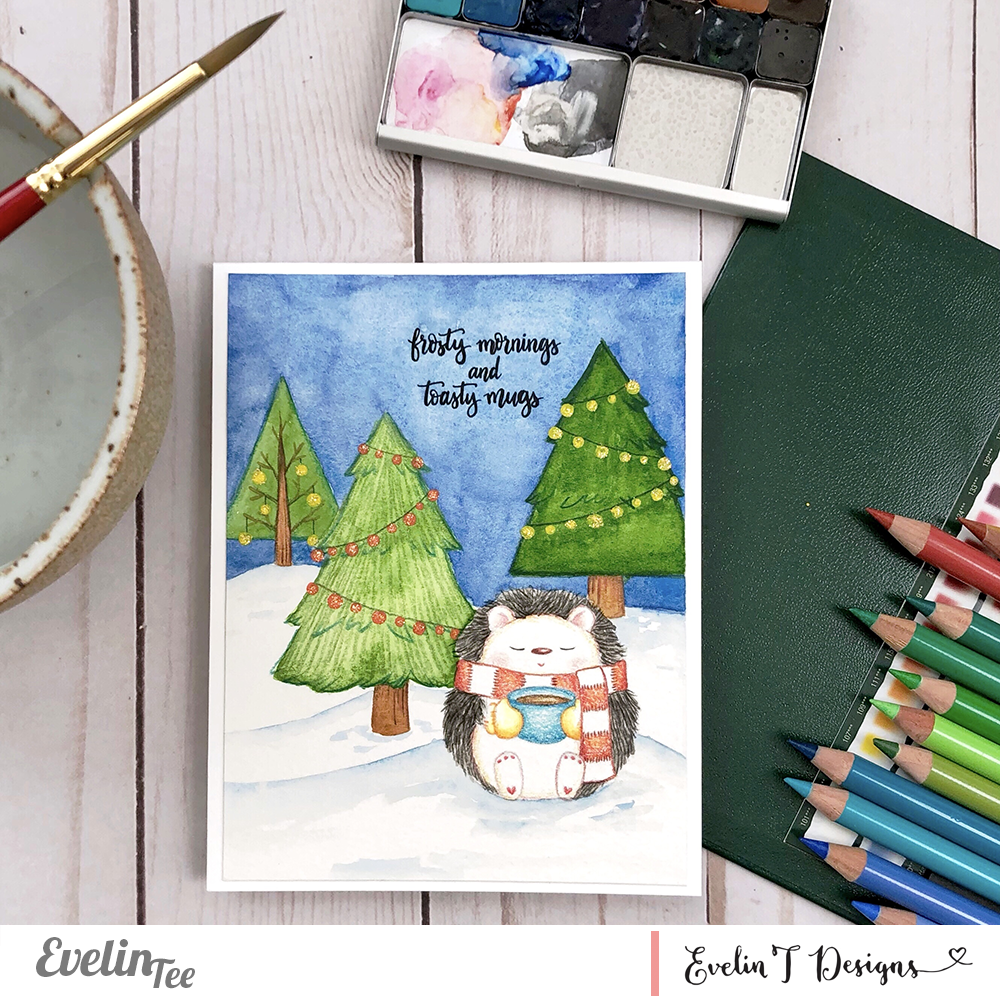 To create this card, I used one of the ready-to-print-and-color files. Firstly, I adjusted the printing to 12% opacity and used watercolor cardstock to print this image. I wanted the image to be lightly printed so that I can create no-line coloring effect.

Next, I applied watercolor washes to the whole image to create a background color. To add depth and details to the image, I used Faber-Castell Polychromos colored pencils.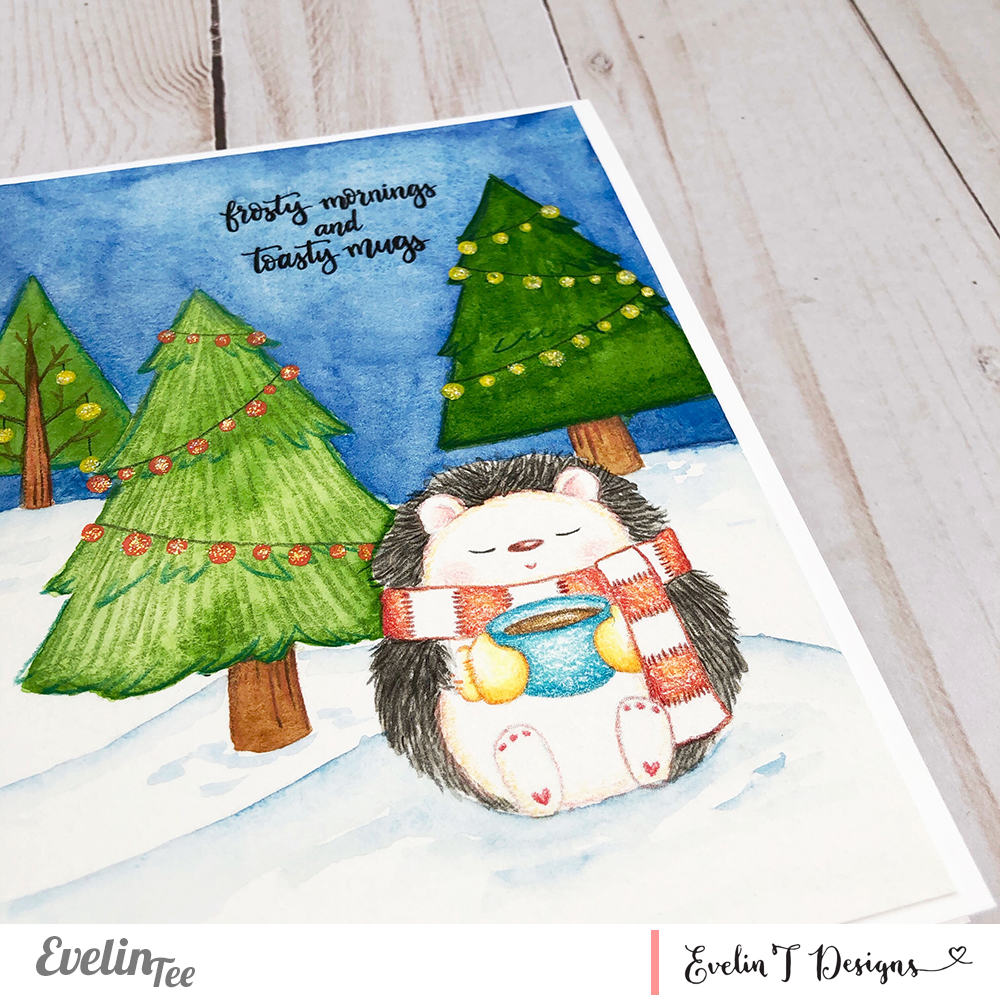 Then, I used Posca paint pens to color the Christmas decorations. It is an acrylic paint pen so the color remains opaque on top of the watercolor. Finally, I applied Stickles to add glitter to the decorations. I like that all I needed to create this card was to print it out and cut it into size for coloring.

Coloring this was a much needed stress-reliever from the Silverado Fire evacuation and well, 2020 as a whole.
Fun News …
This Cozy Hedgehogs Digital Stamp Kit can be yours FREE with purchase.
For purchases above $75, you will receive five (5) Coloring Cards AND the Cozy Hedgehogs Digital Kit. Please add the Digital Kit into your cart and apply coupon code COZY2020 before checking out.
*Eligible orders must include at least one stamp from the New Release. FREE GIFTS with Purchase is valid from October 28th to November 11th.
I hope you enjoyed this card I created with our Digital Stamp kit. For all the details of the 2020 Fall/Winter Coffee Blog Hop and prizes, do head on over to Coffee Loving Cardmakers Blog.
Supplies List
Compensated affiliate links may be used – that means if you make a purchase using my links, I receive a small commission at no extra cost to you. Thank you for your support of my work.
1. Cozy Hedgehogs Digital Stamp Kit
2. Schmincke Horadam Watercolor Set
3. Faber-Castell Polychromos Colored Pencils
4. Posca Paint Pens
5. Stickles
6. Tombow Mono Multi Liquid Glue
7. Kokuyo Tape Liner

Thank you all for joining the Hop.
Have a great day!