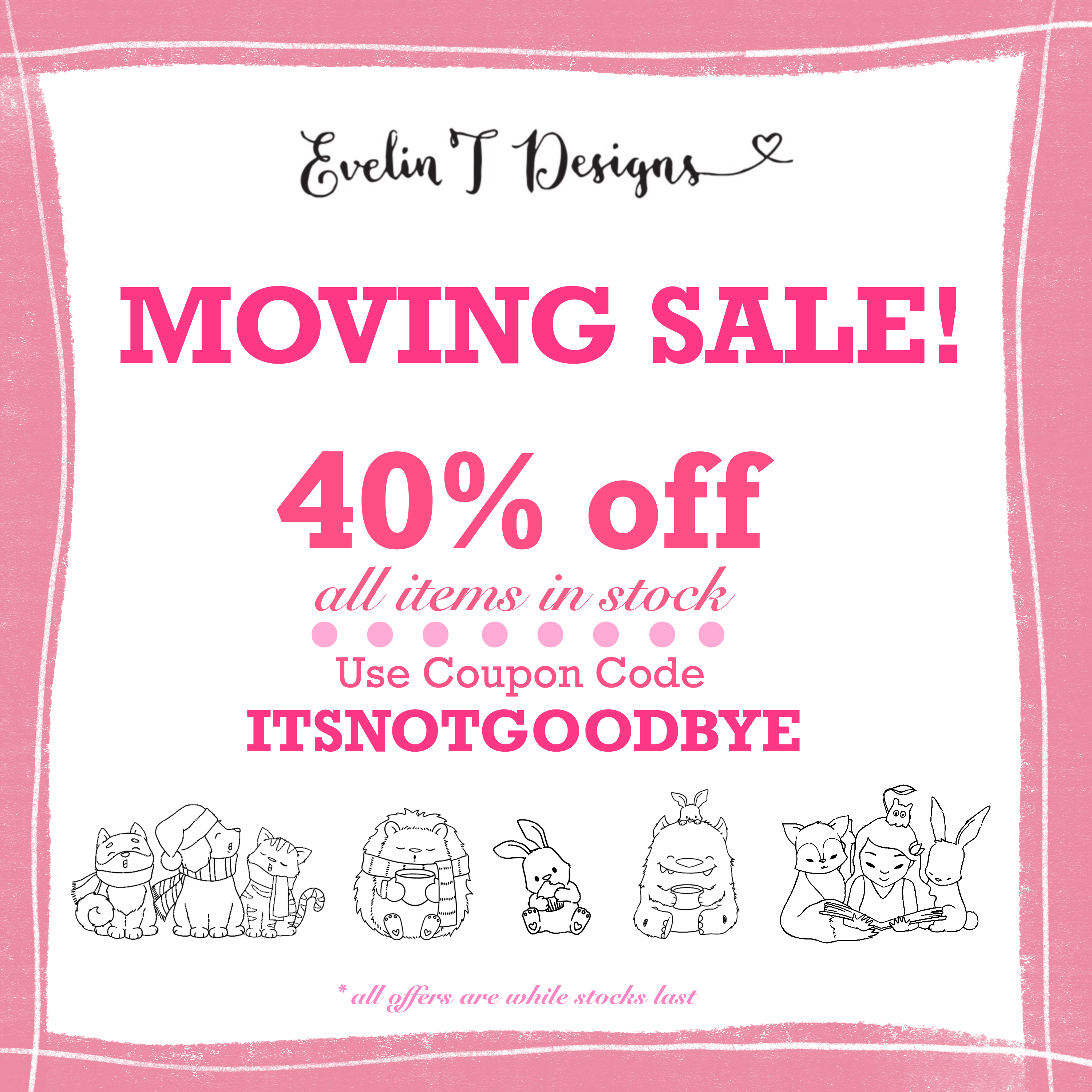 Hallo friends! Another Friday which means another blog post, new YouTube video and now, a SALE announcement for you as well!

Well, there are 2 reasons for this SALE. First off, we are moving across the state and we don't want to carry all the products with us, if possible. The second reason is that I am discontinuing our photopolymer stamp line. I will be focusing on digital stamps moving forward. So this is your LAST CHANCE to get our stamps before they are all gone. I will be sharing tips and ideas using our stamp sets in future YouTube videos so you will have a fresh outlook on these stamps and also ideas to use them.

I am also giving away a SURPRISE GIFT PACK to anyone who shares details about this SALE. There are a couple of ways to qualify.

You can share it via:
1. Email (to qualify for the drawing, please include hello@evelintdesigns in the email. To protect privacy, use the BCC field and I won't see any of the recipients' emails), or
2. Social Media (If you share it via Instagram, please tag or DM me a picture of the post you shared.)

I will pick a random winner when we settled into our new place in October 🙂

The MOVING SALE is active now until Sept 25th, 2022 or while stocks last. So, HURRY!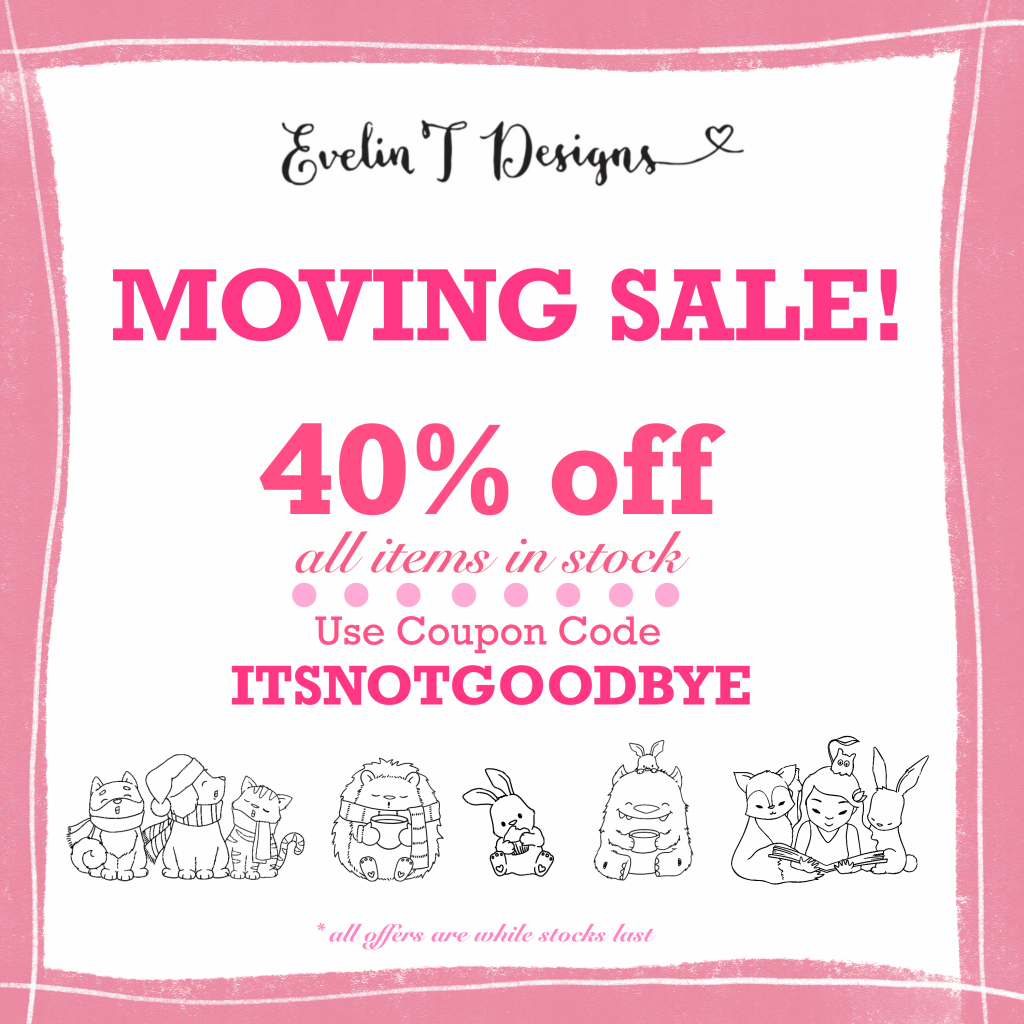 After you are done shopping, do check out our YouTube video as well. This week's cozy Art Vlog and chat session shares more details about my thoughts and plans for the future of EvelinTDesigns. See you there!
Happy Shopping! and Have a great weekend!

– Eve