Hey Happy Monday! It's Amy here sharing a card duo that features Reading Buddies and Coffee Loving Critters. I originally was only planning on doing the A2 sized one but spotted a scrap 4.25 x 4.25 inch coral cardstock base so decided to do a fun version. First up is the A2 one: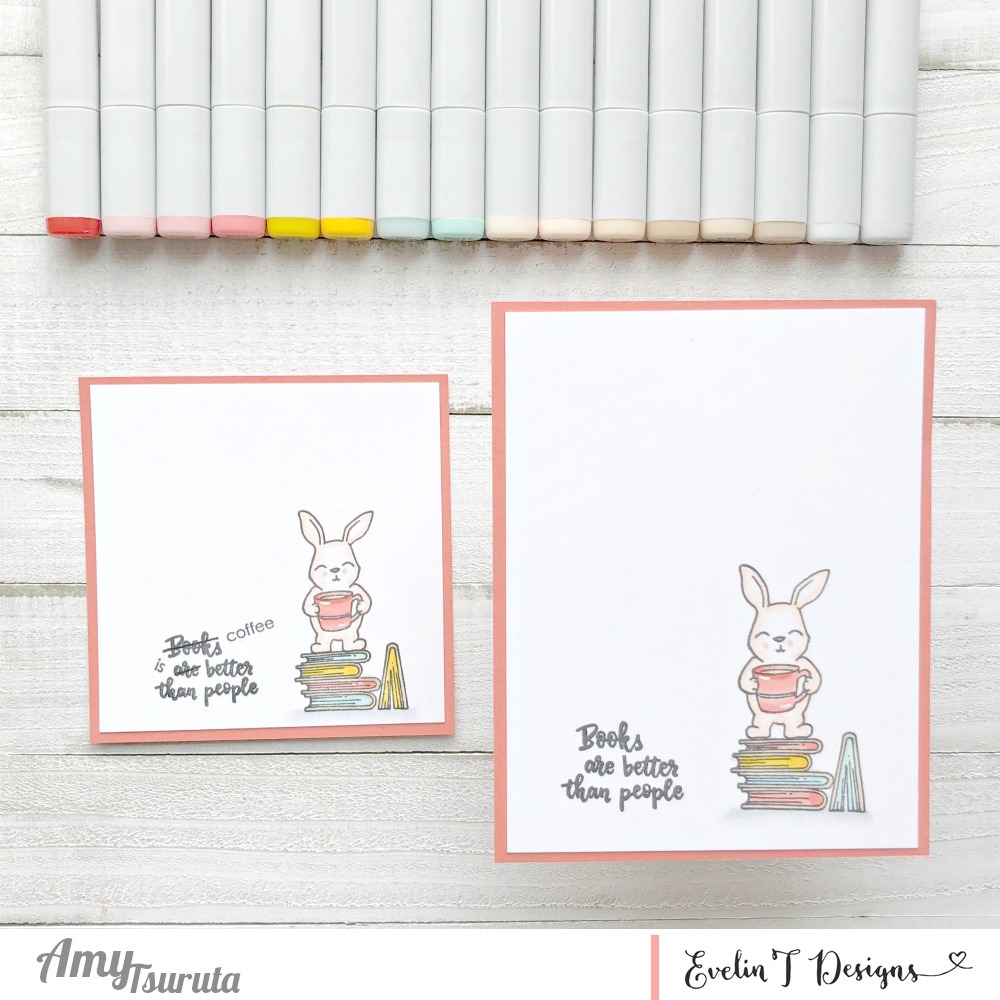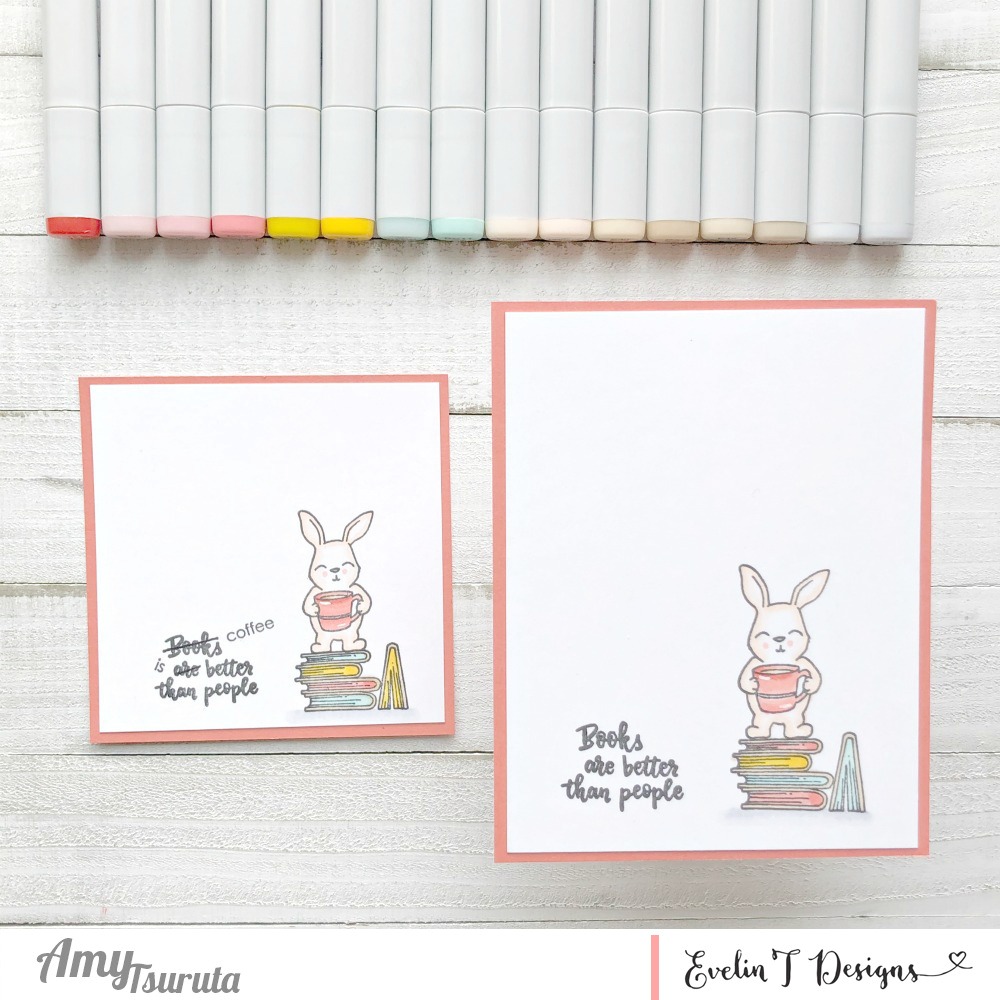 I was super pleased when I could get that rabbit [Coffee Loving Critters] to perch on top of the stack of books [Reading Buddies].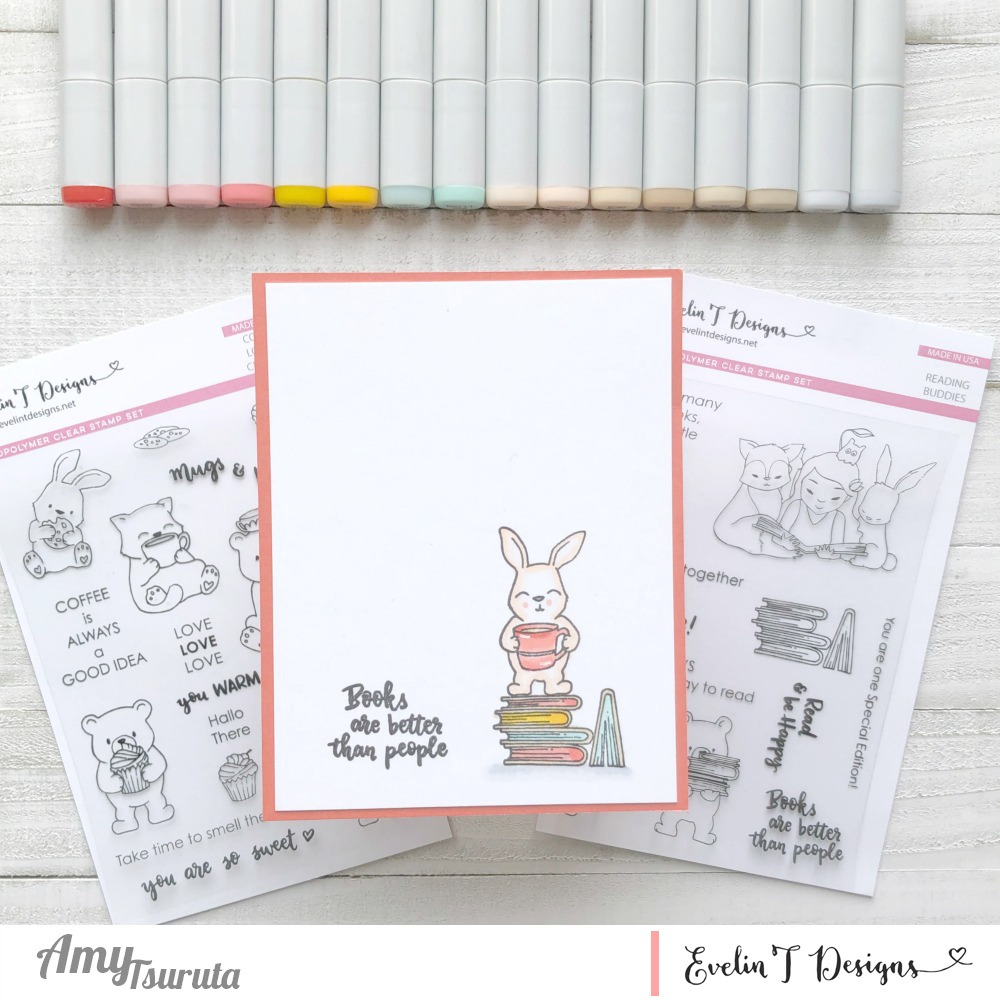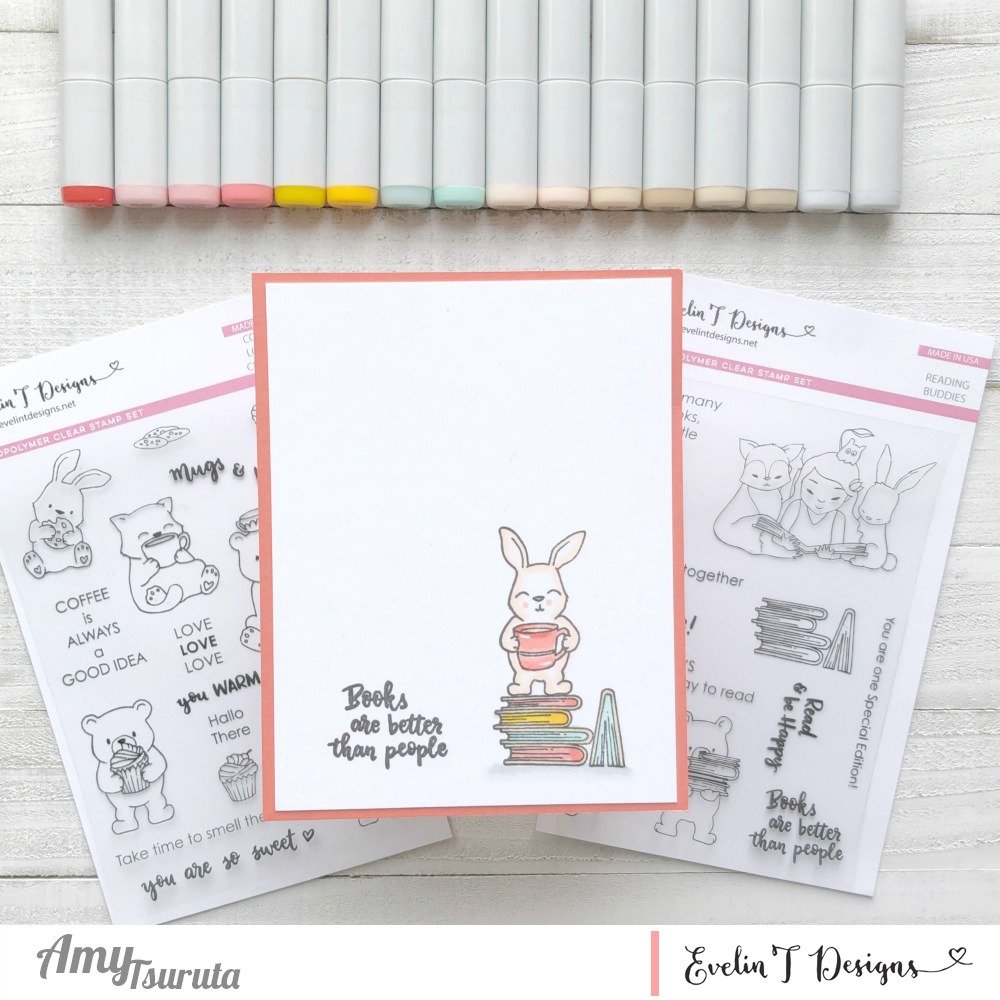 I wanted to keep the overall design very clean + crisp. The sentiment is perfect for what we are currently facing around the world and to keep the social distancing on topic.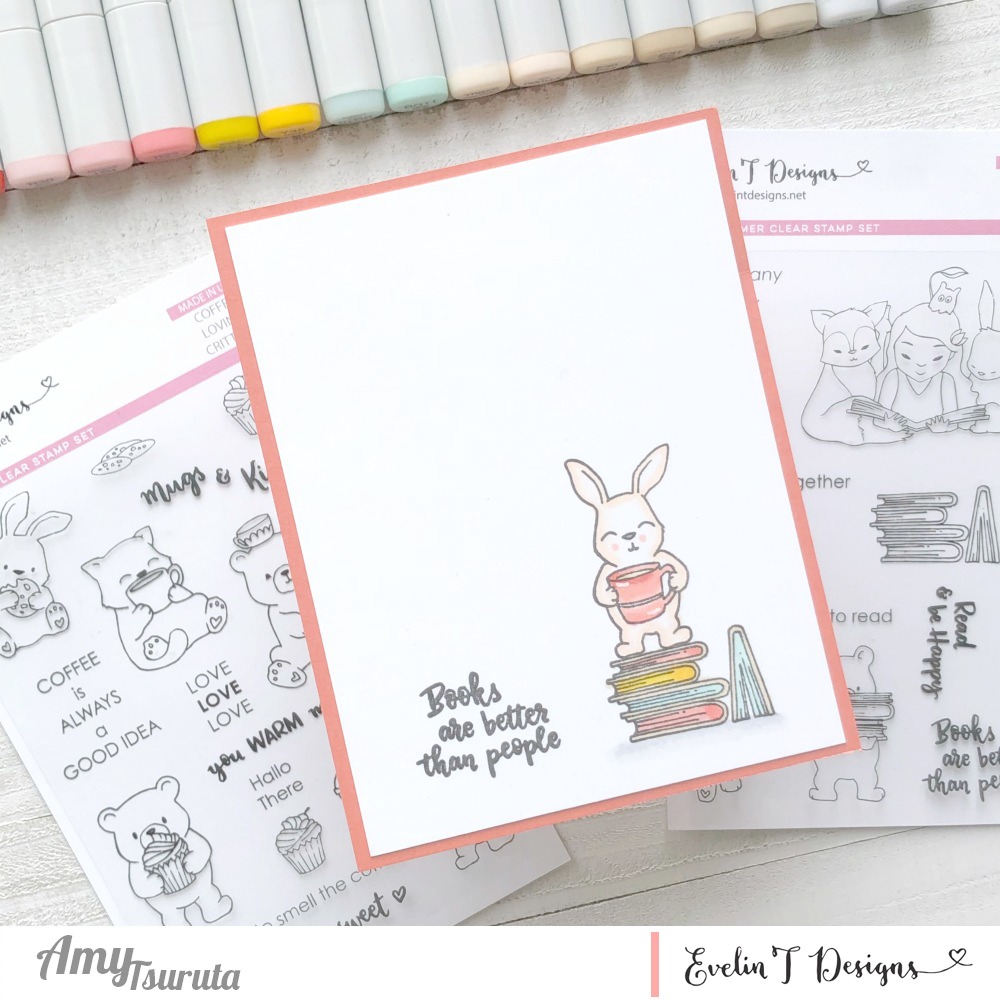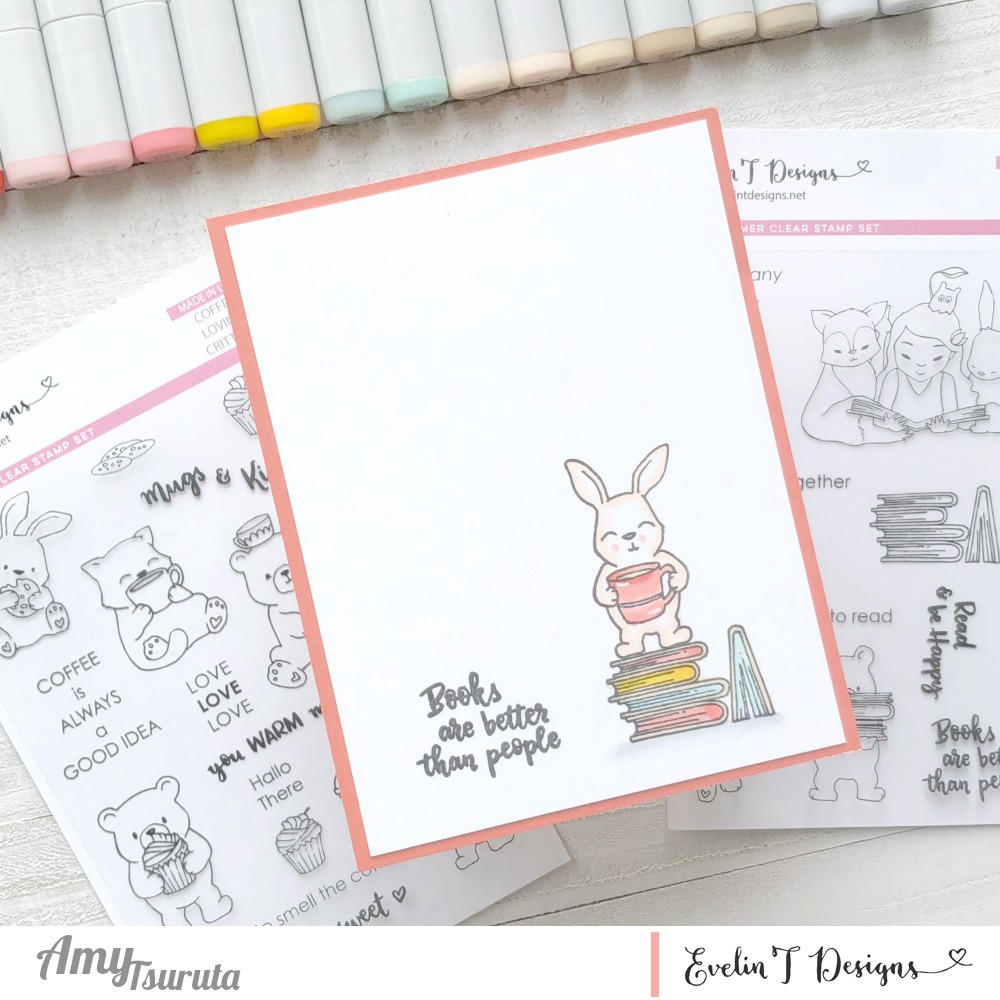 I'm especially happy when I can design a postal friendly design…no bumps!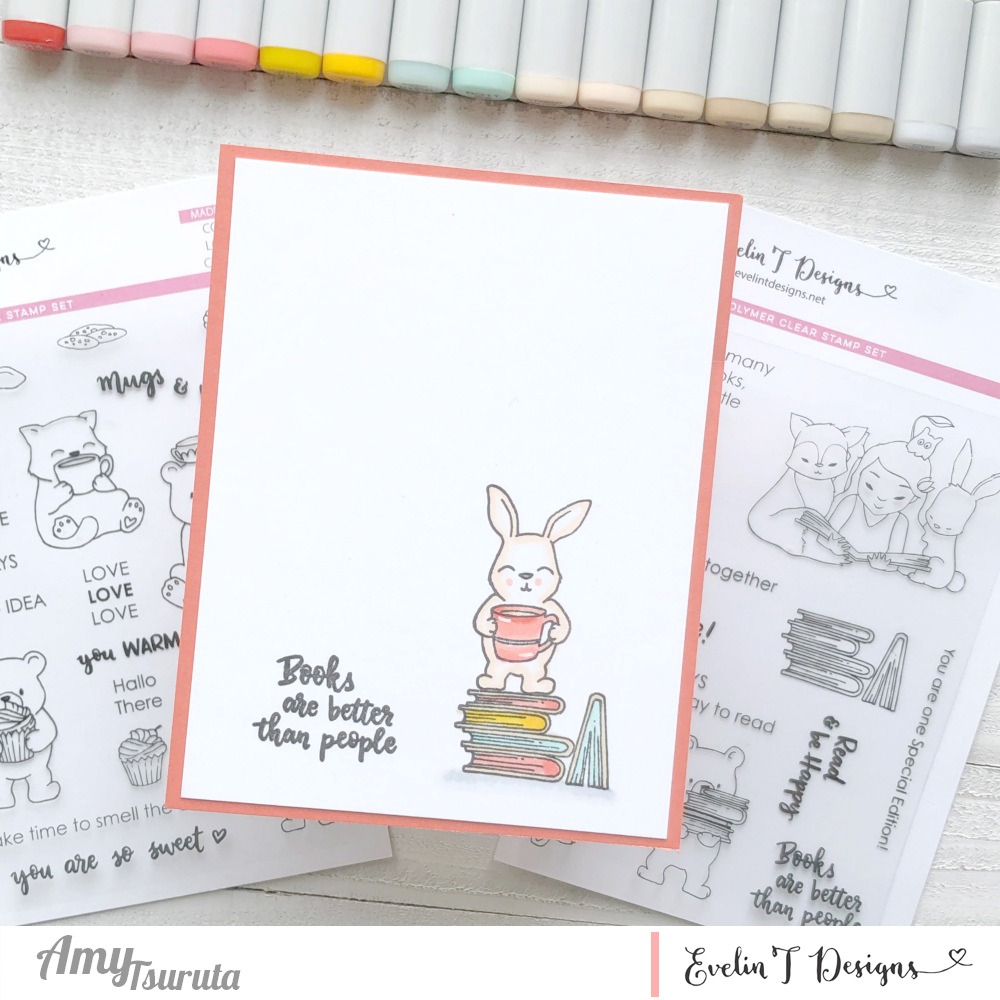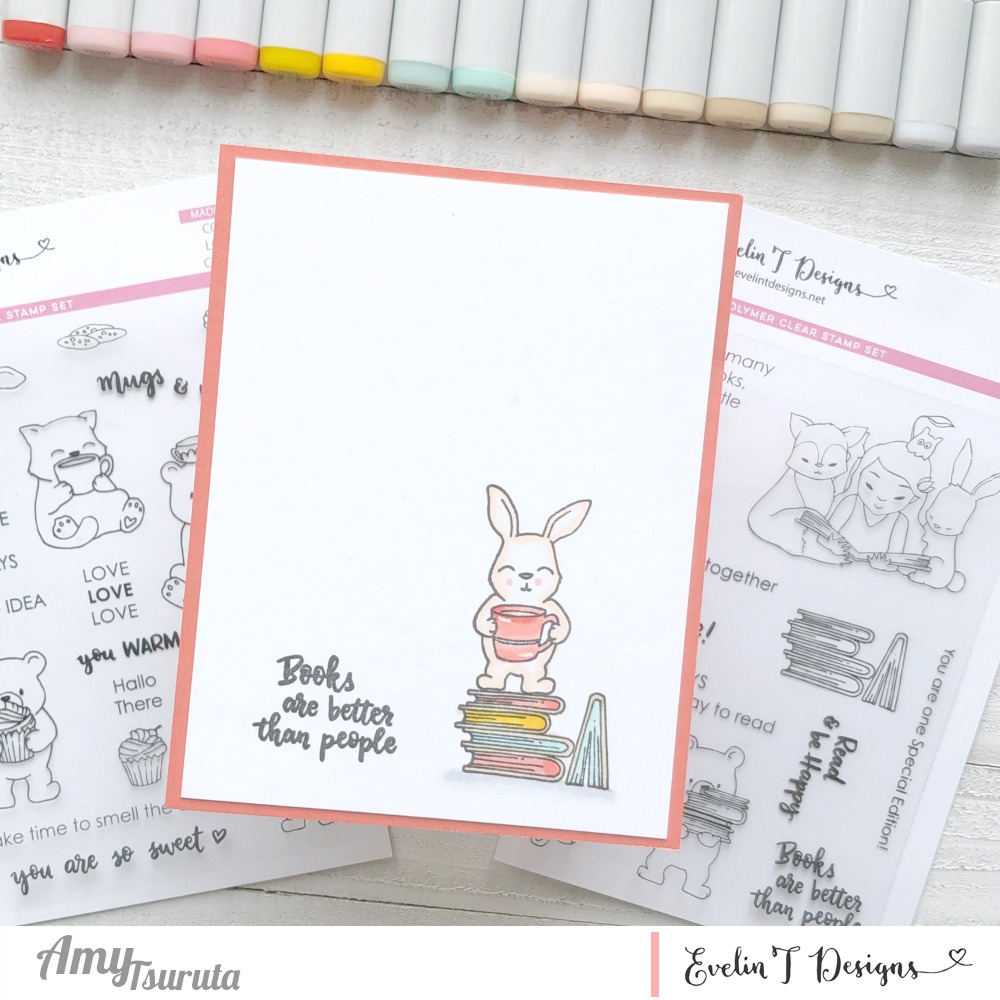 My second design is really just the same as my first but smaller 4.25×4.25 and a bit cheekier.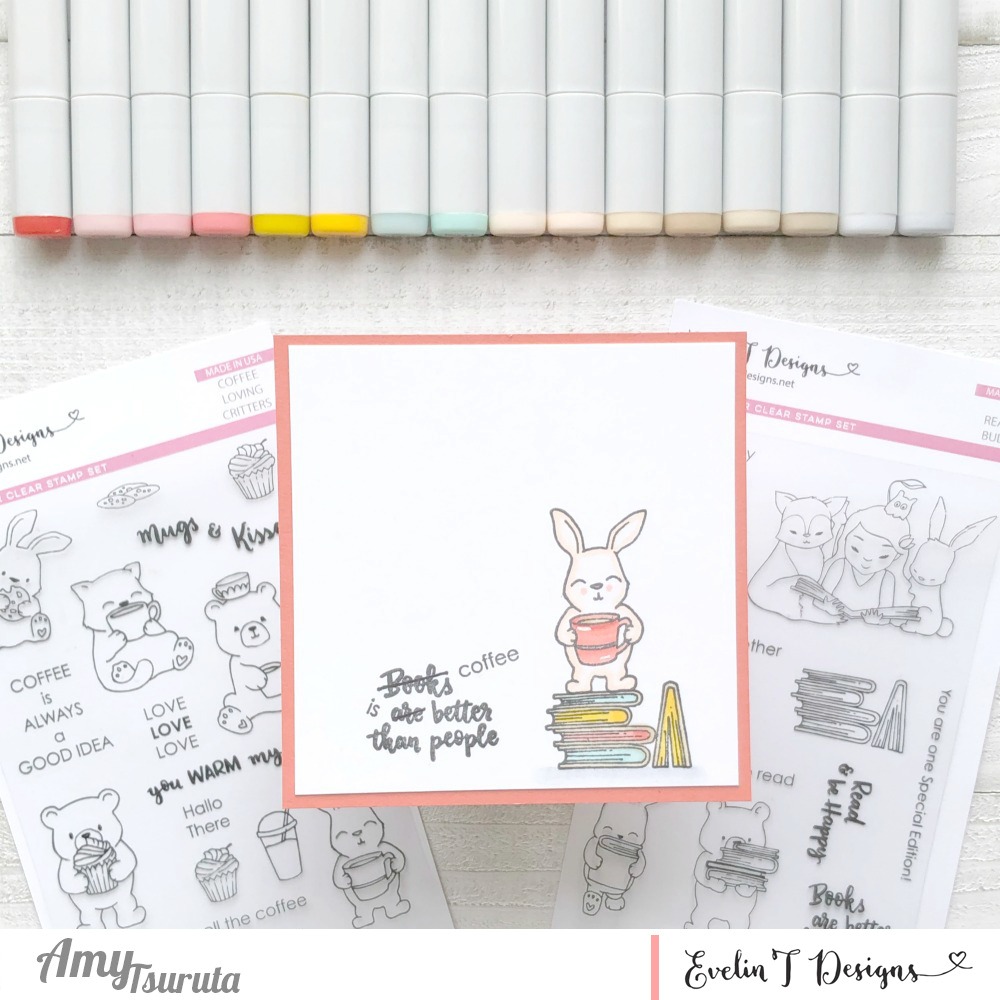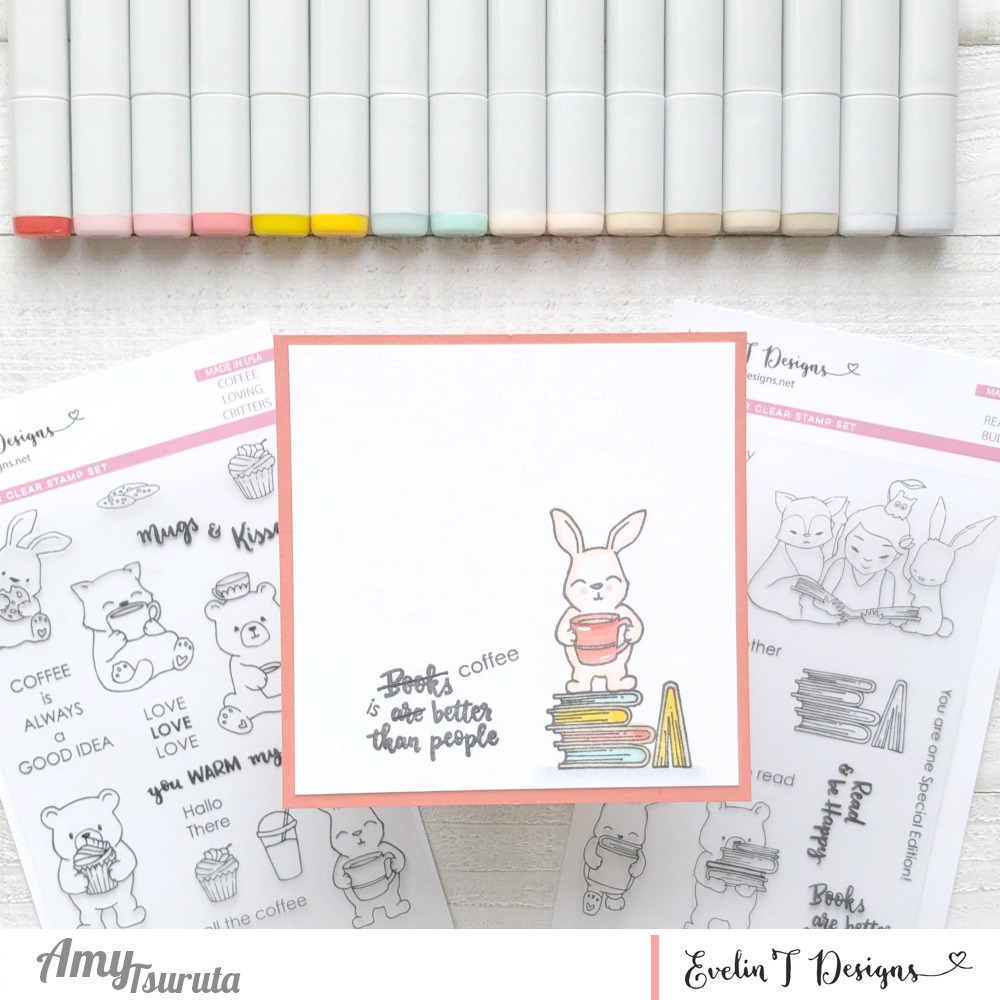 I combined sentiments from Reading Buddies and Coffee Loving Critters.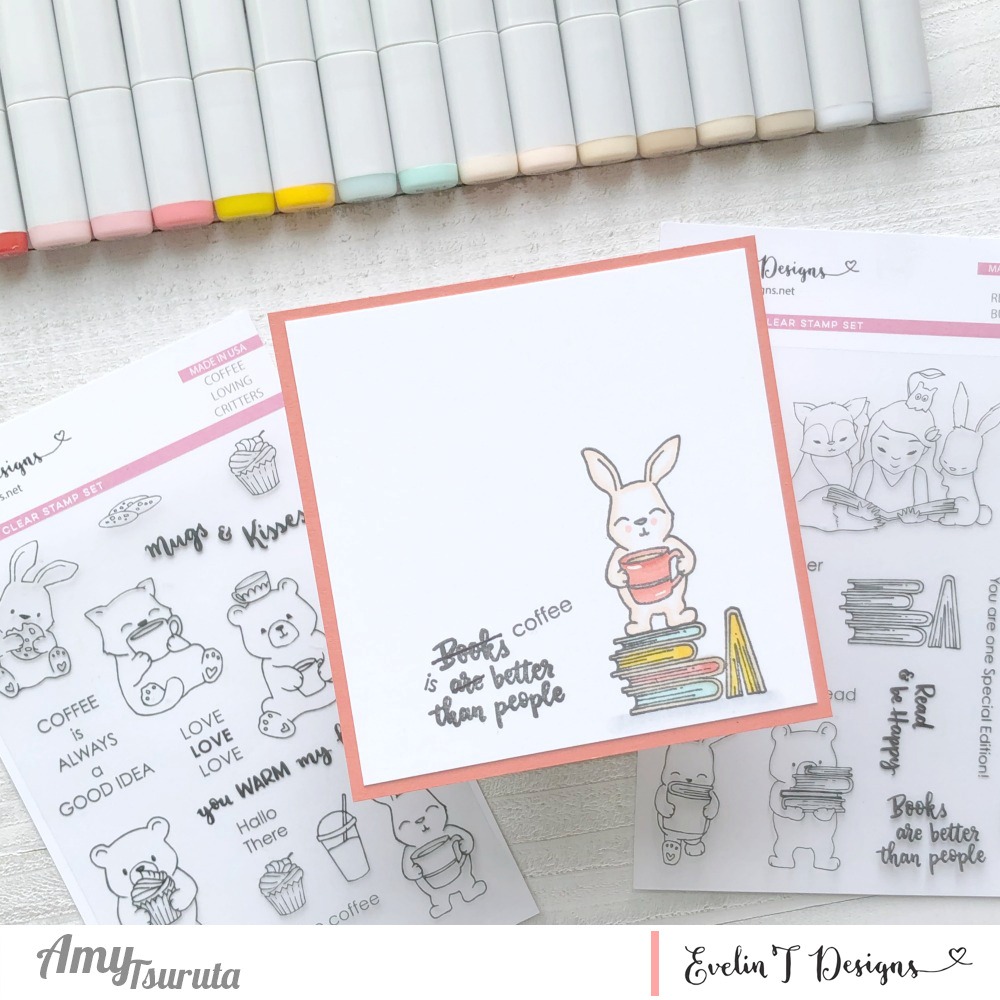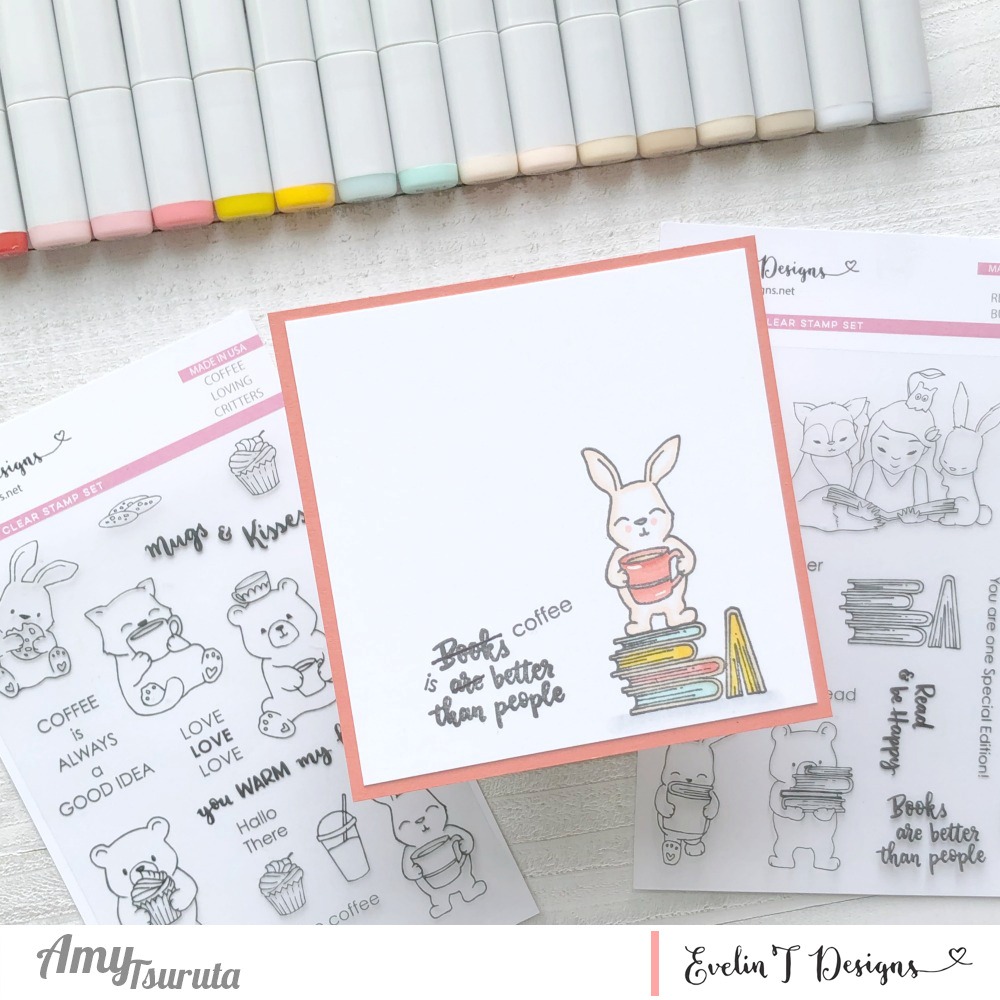 I love how fun this turned out. It will be going to a coffee loving friend.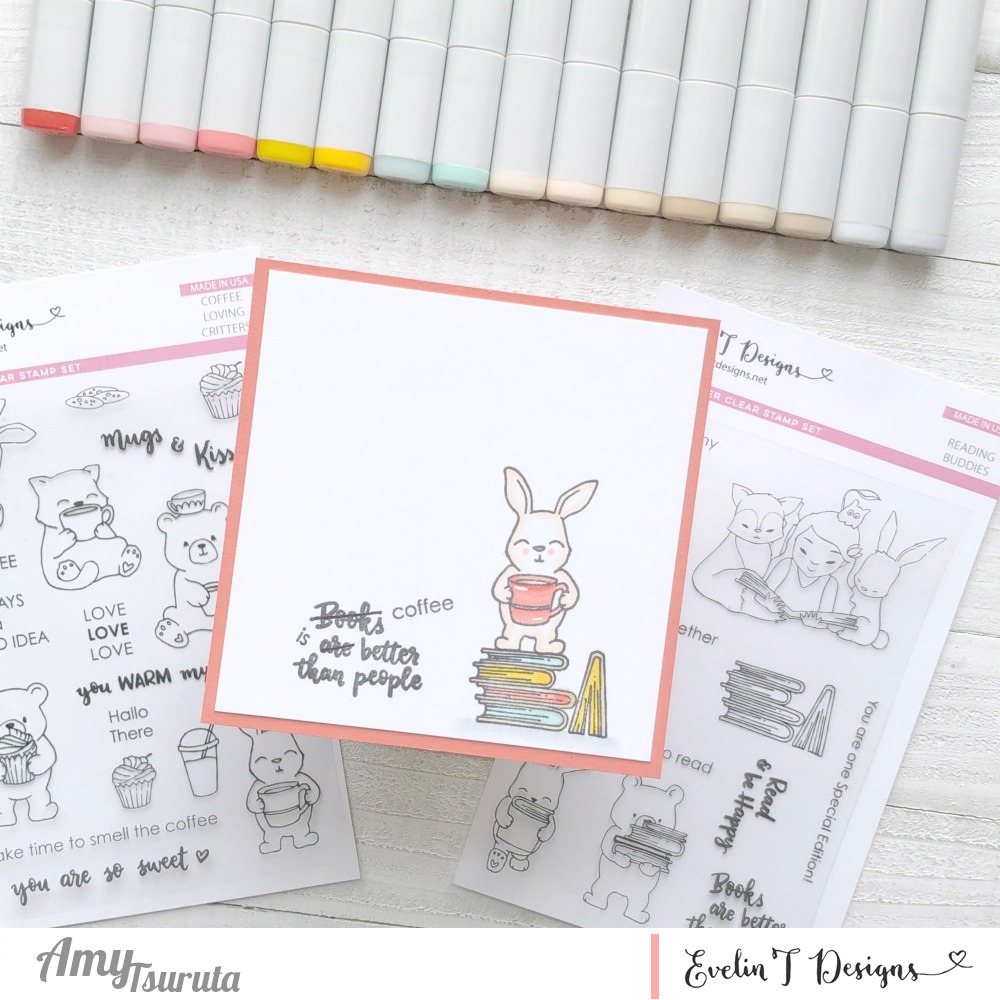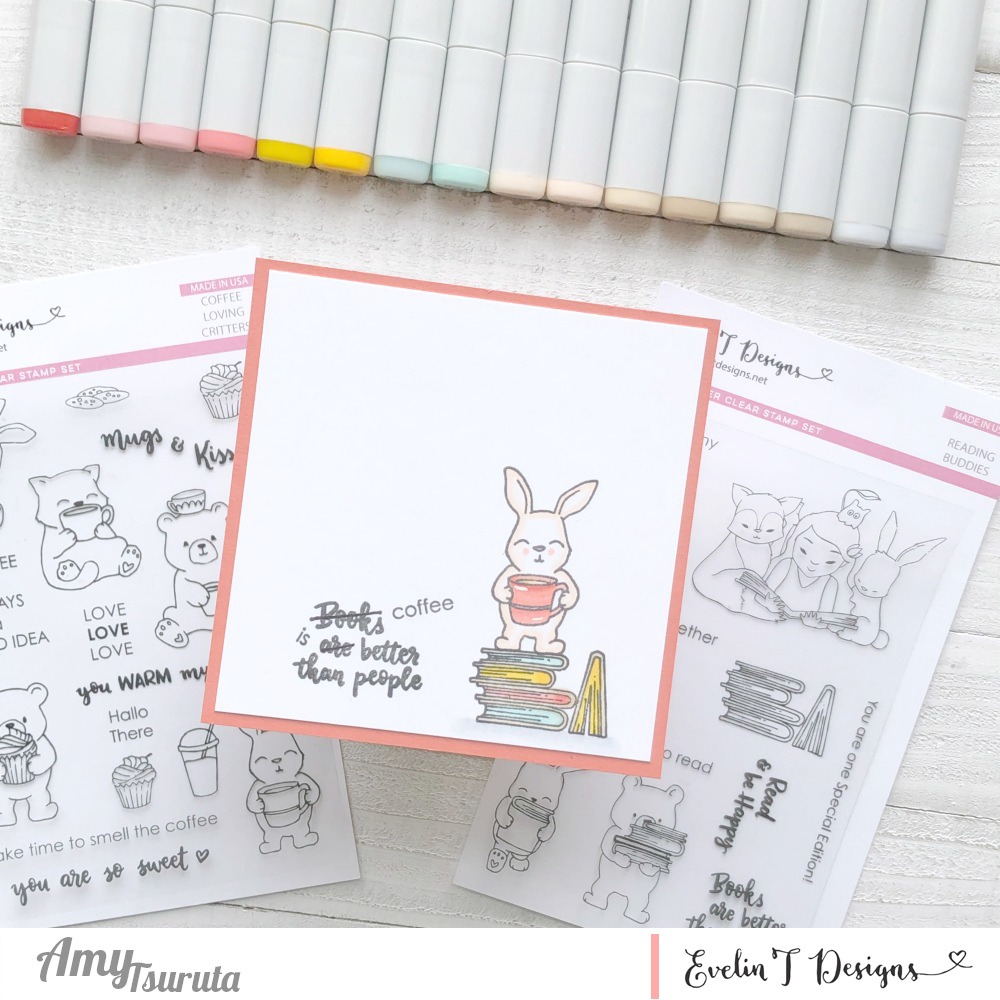 Stay well everyone!