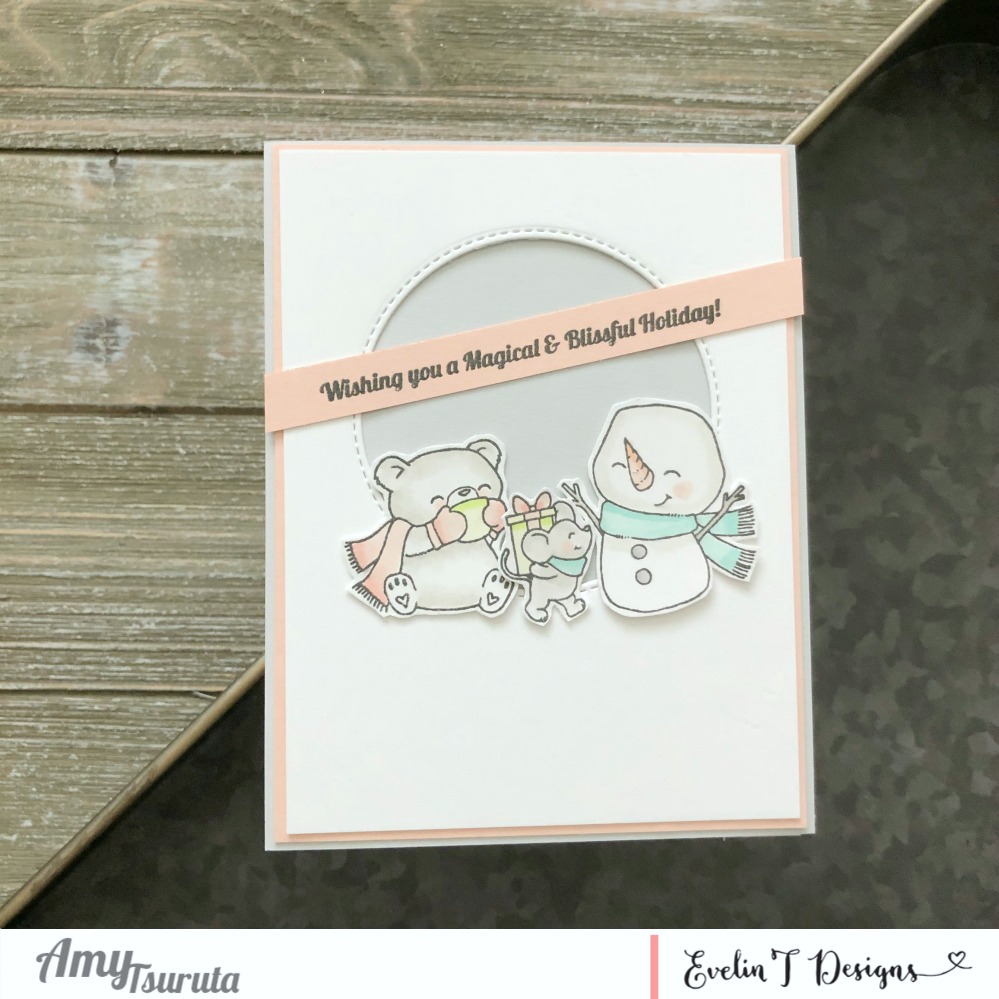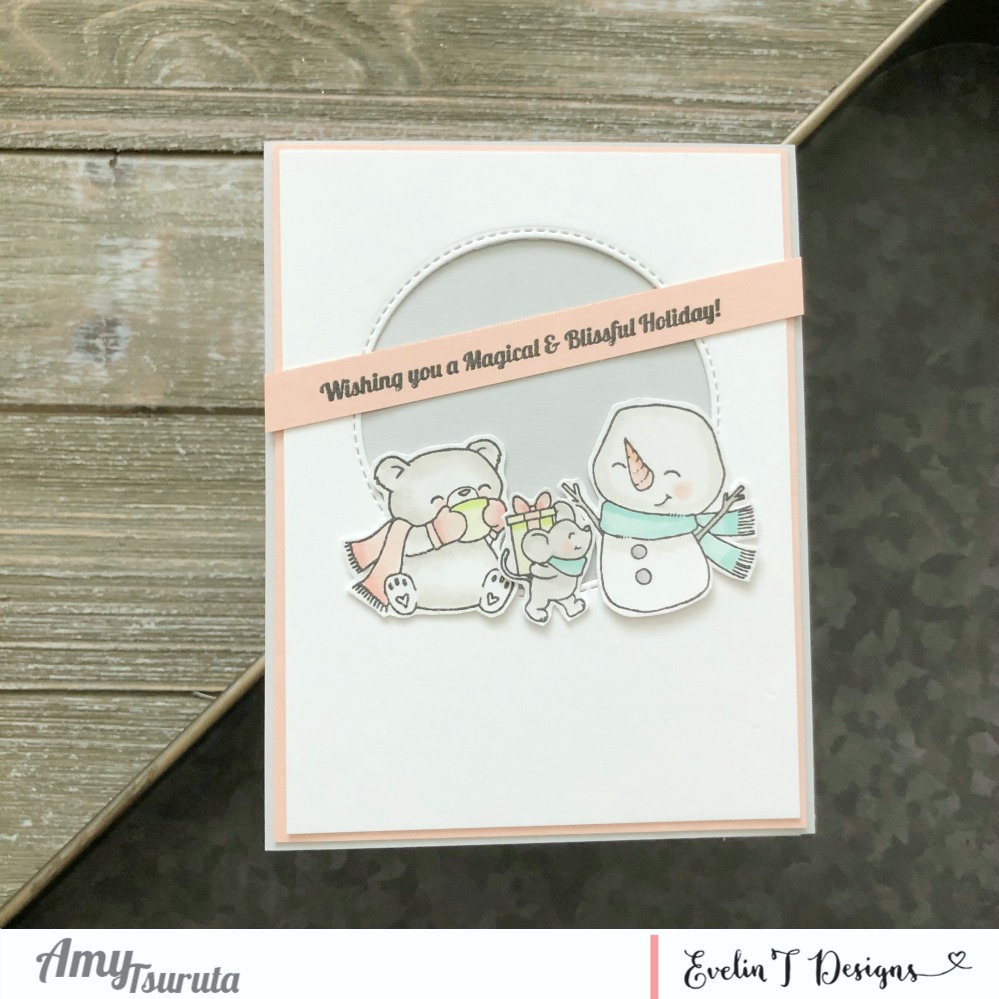 Hello and Happy Monday! It's Amy here with a bit of holiday inspiration. I'm starting to gear up for the holiday's, how about you? This year I really want to get my cards out during Thanksgiving weekend so that I don't have to stress in December.
Today's card combines Good Tidings to You and Warm Winter Wishes: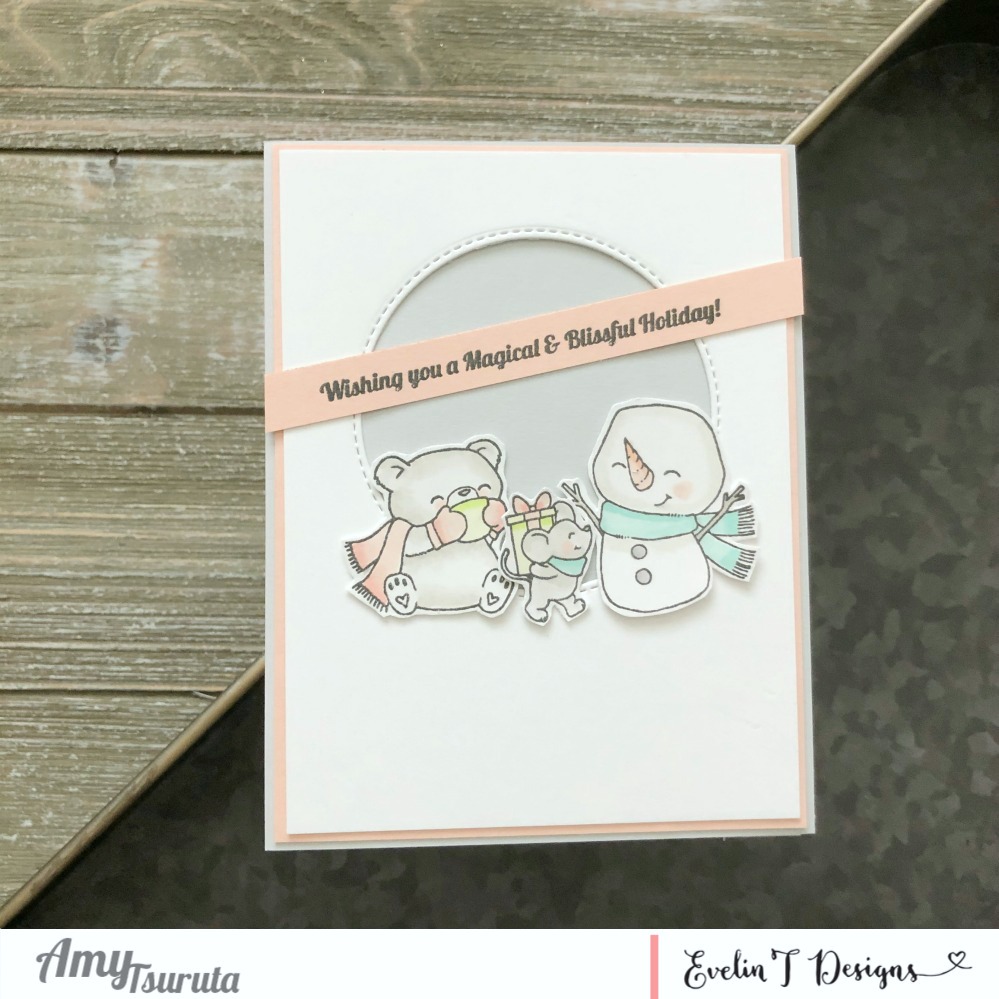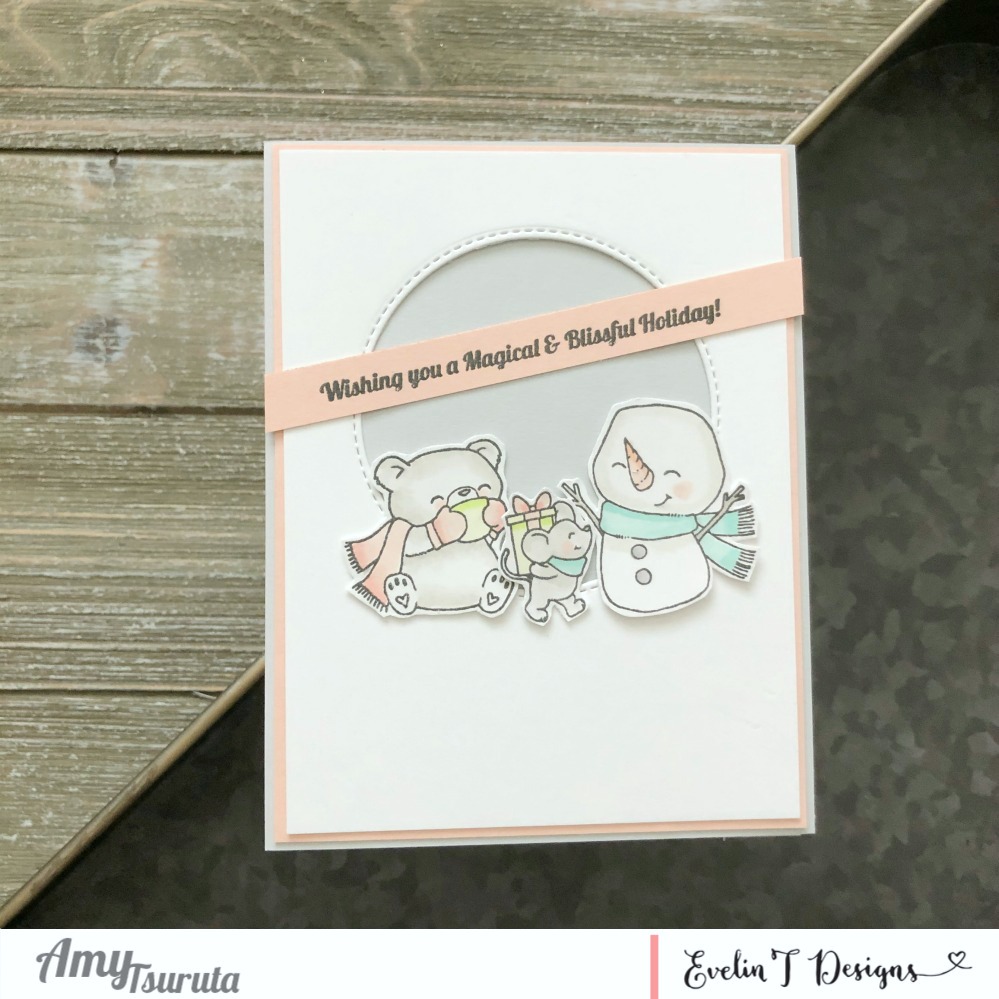 If you've been following me, you know that I've been really loving the pastel palette. These images were super quick for me to color.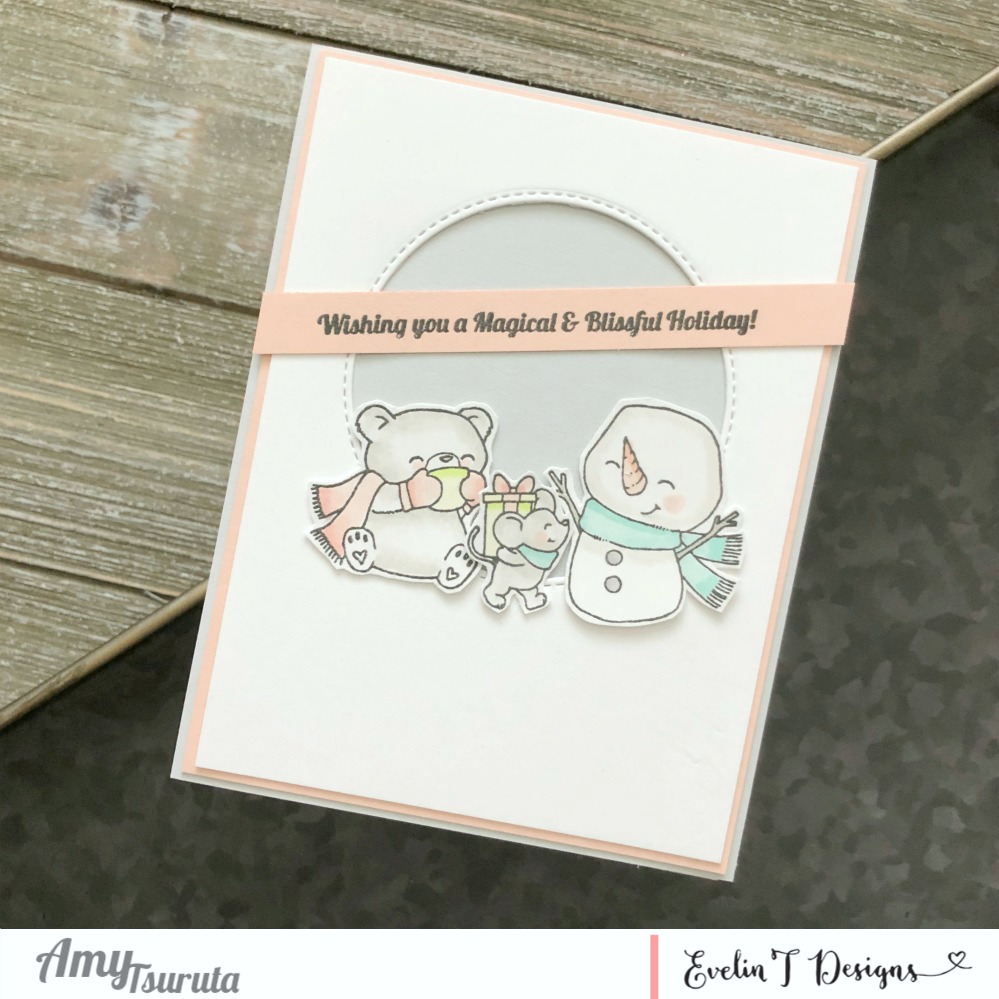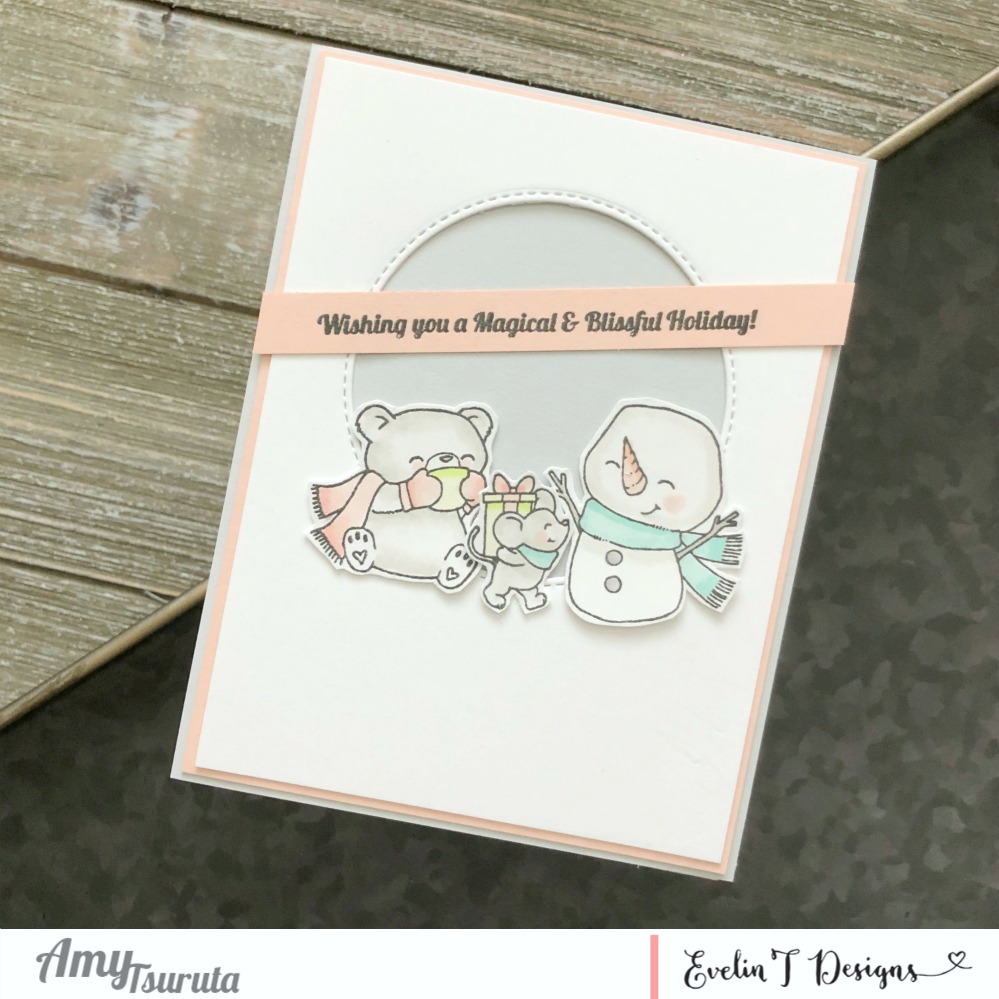 I love how the sets are easy to mix and match. This particular design is super postal friendly even though it has several layers of cardstock.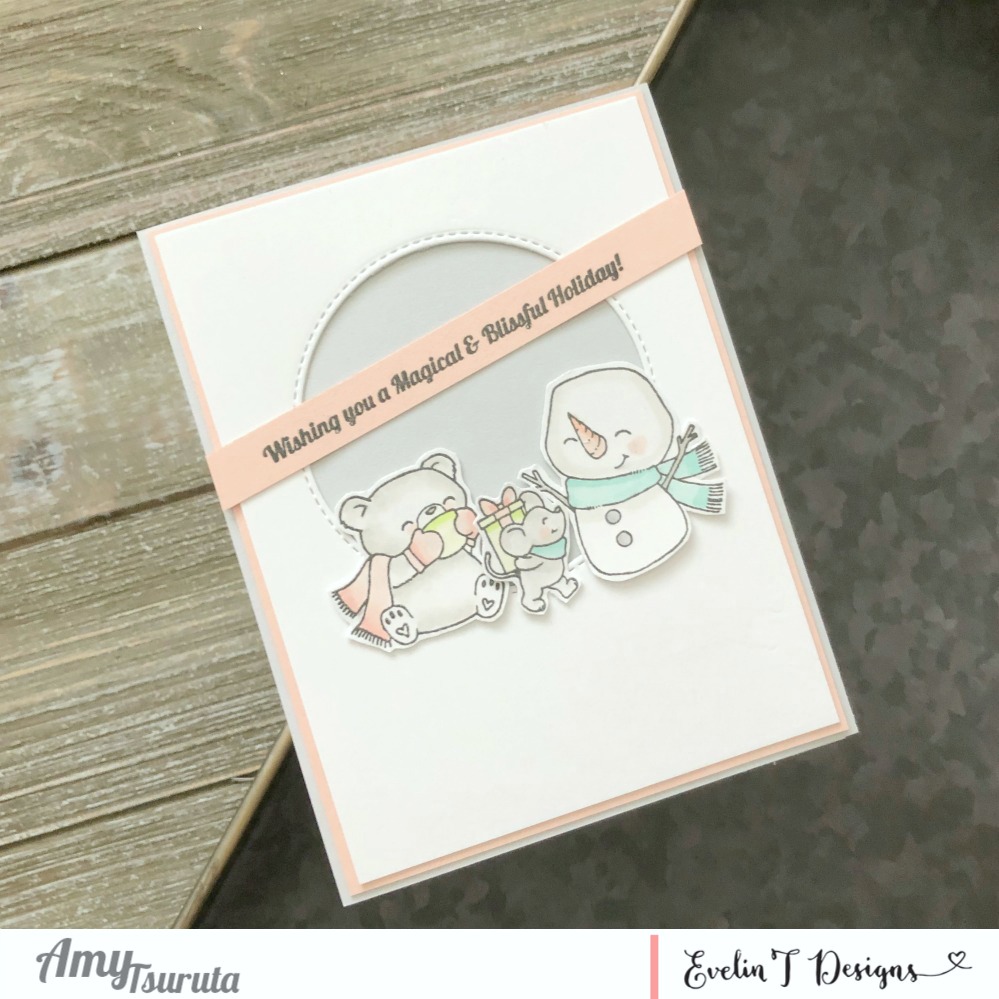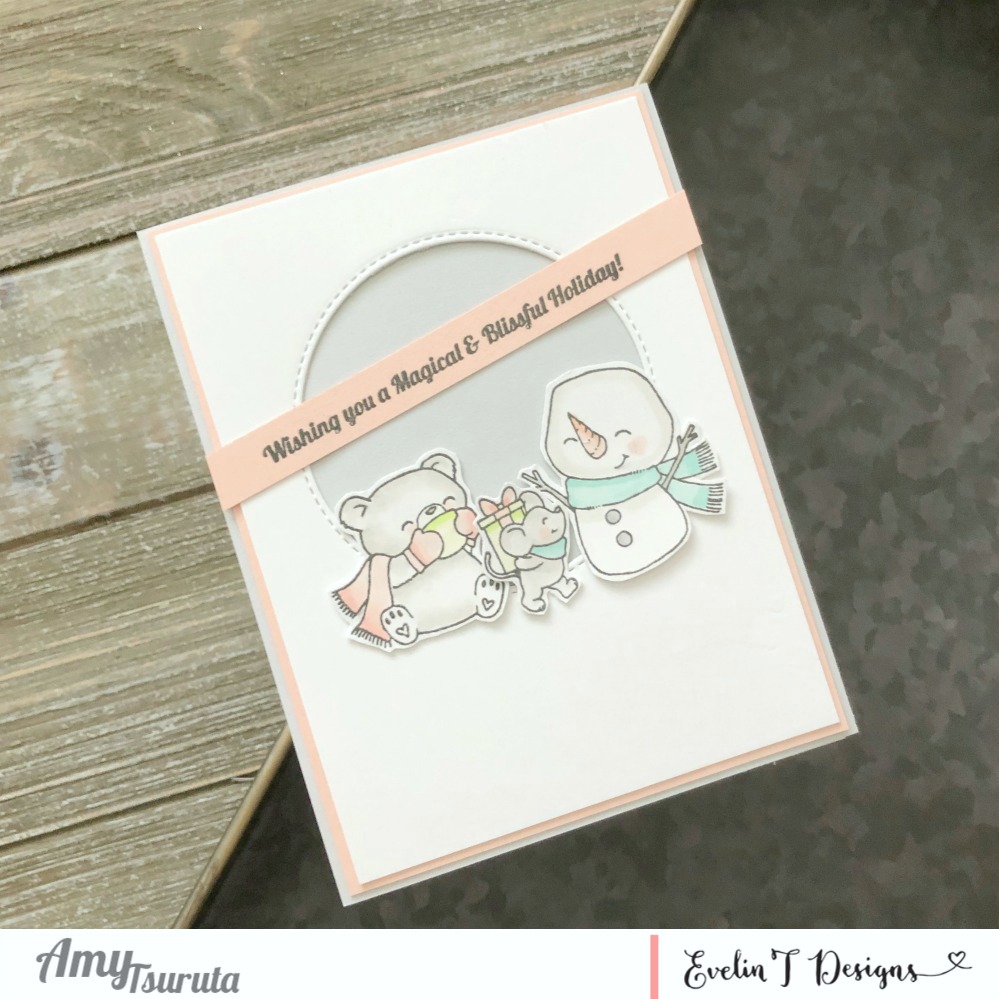 I hope you have a fabulous week!