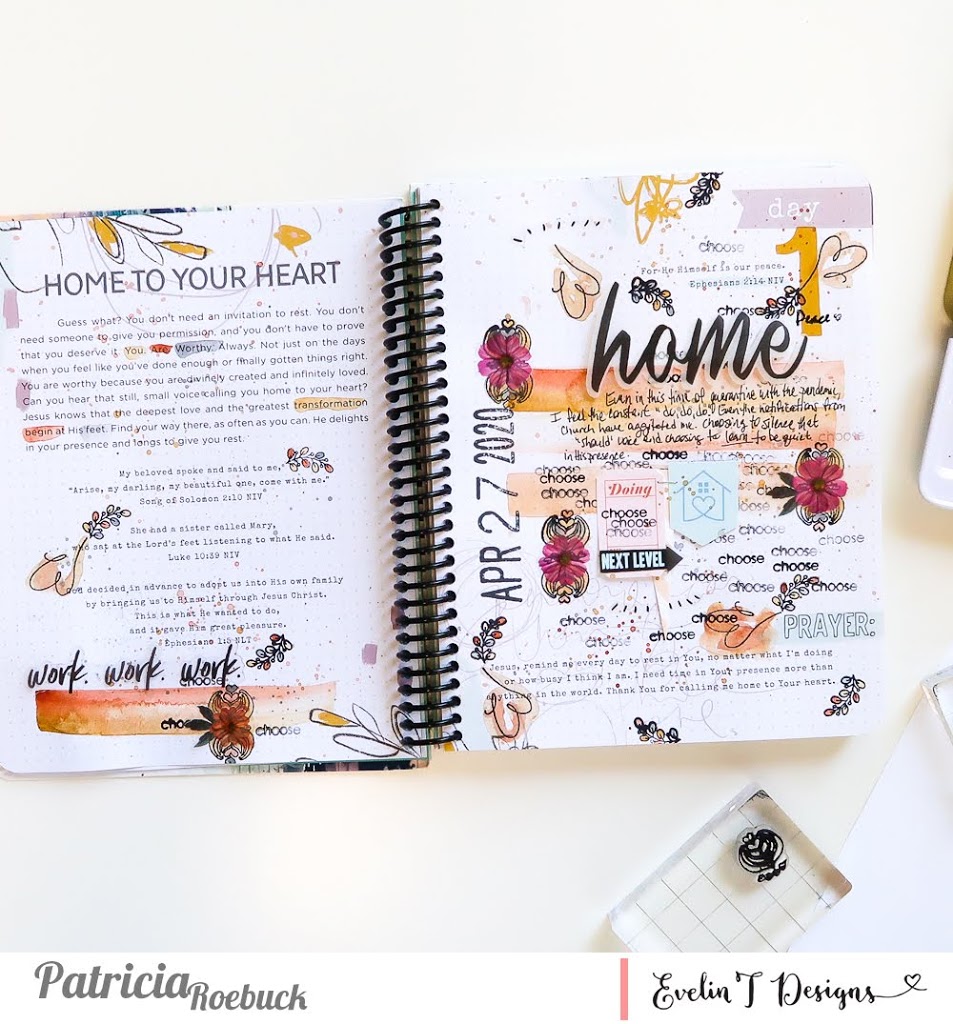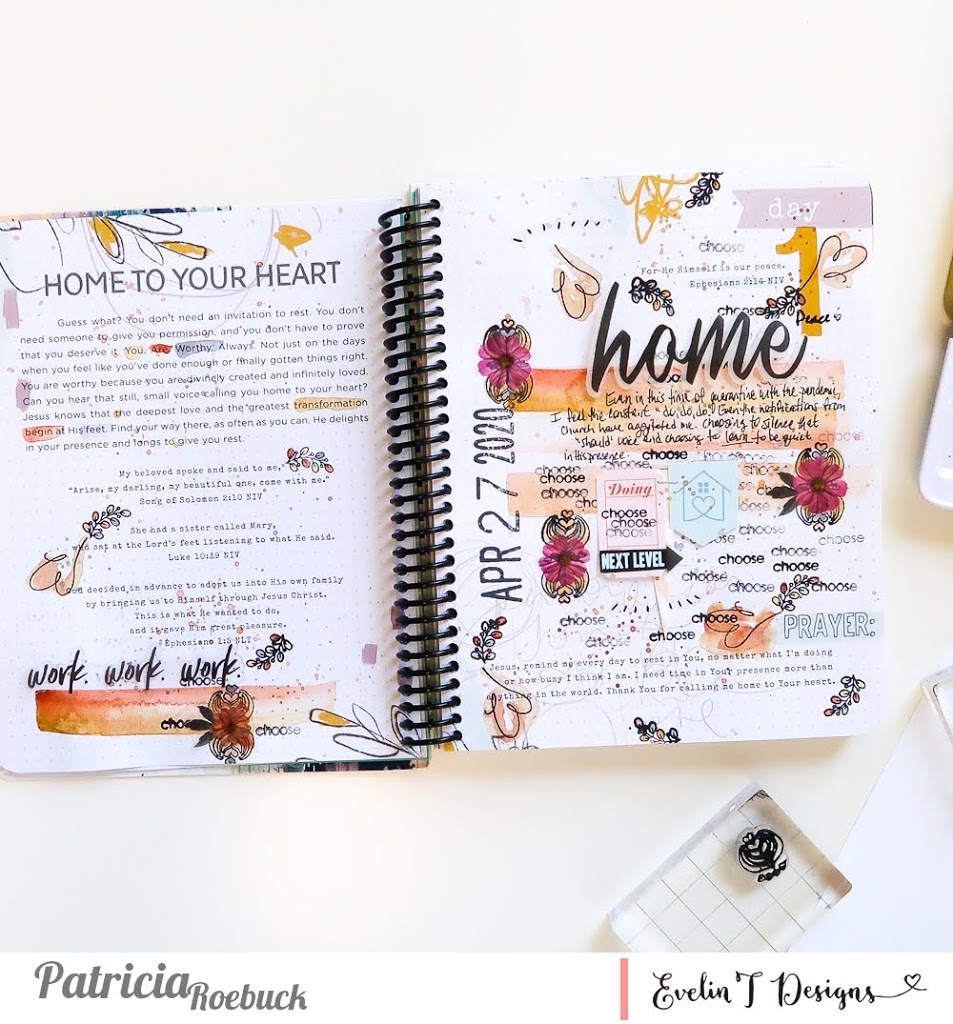 Hello Evelin T Friends!  I am still a non-essential employee and hoping work will be back soon.  But I feel like even though we are having to stay home, I feel like I'm maybe trying to go through the checklist of to-do's to make everything feel more normal.  So the other day I went and sat outside by myself and had some quiet time, and then came inside to do some journaling.  Even though I love Bible journaling, I tend to do more of it in devotionals like this one from Illustrated Faith.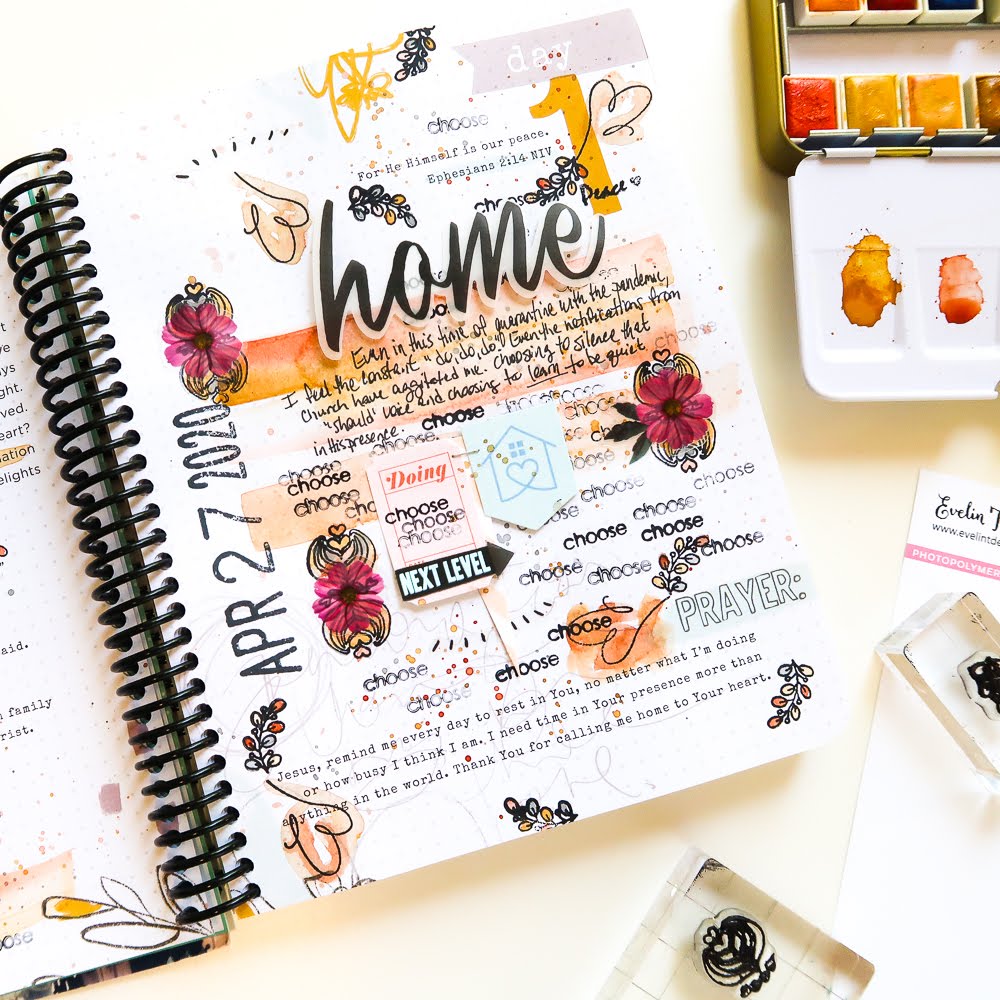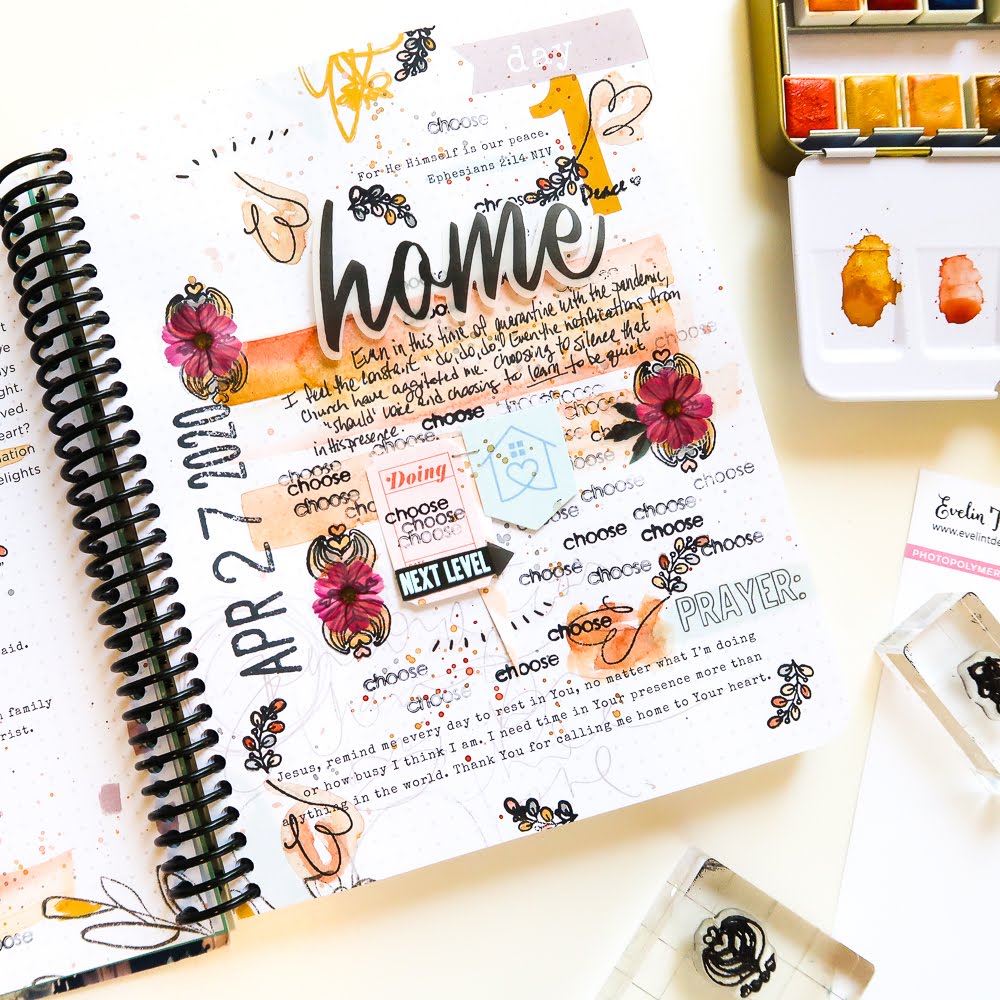 I started by adding one of the leafy images from the Fun in the Snow stamp set all around in different directions using Staz-On ink, then I continued to add more from that stamp set as well as Coffee Art and Good Tidings to You.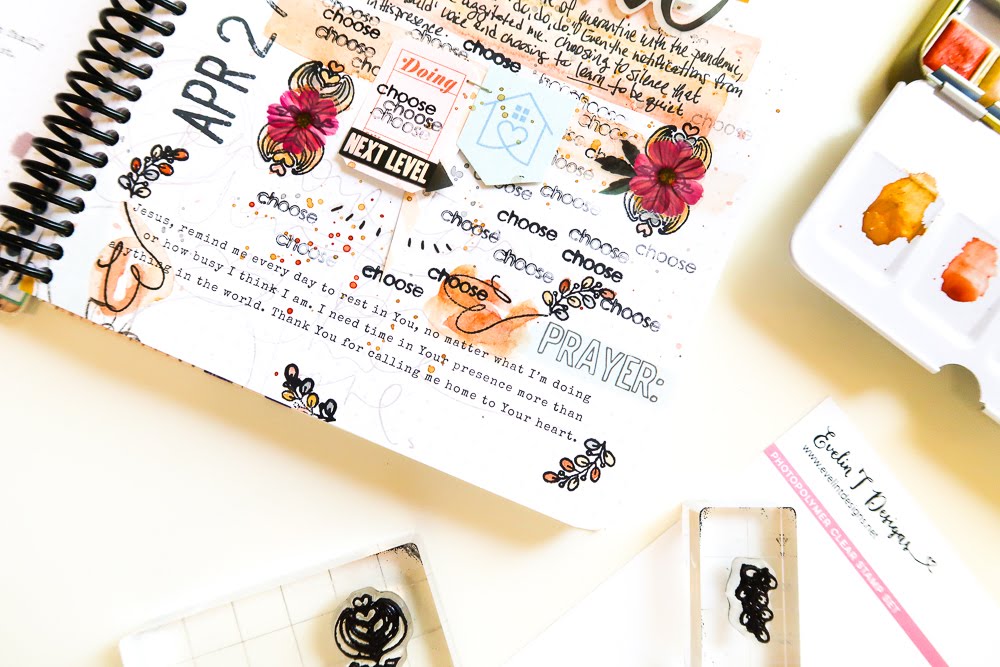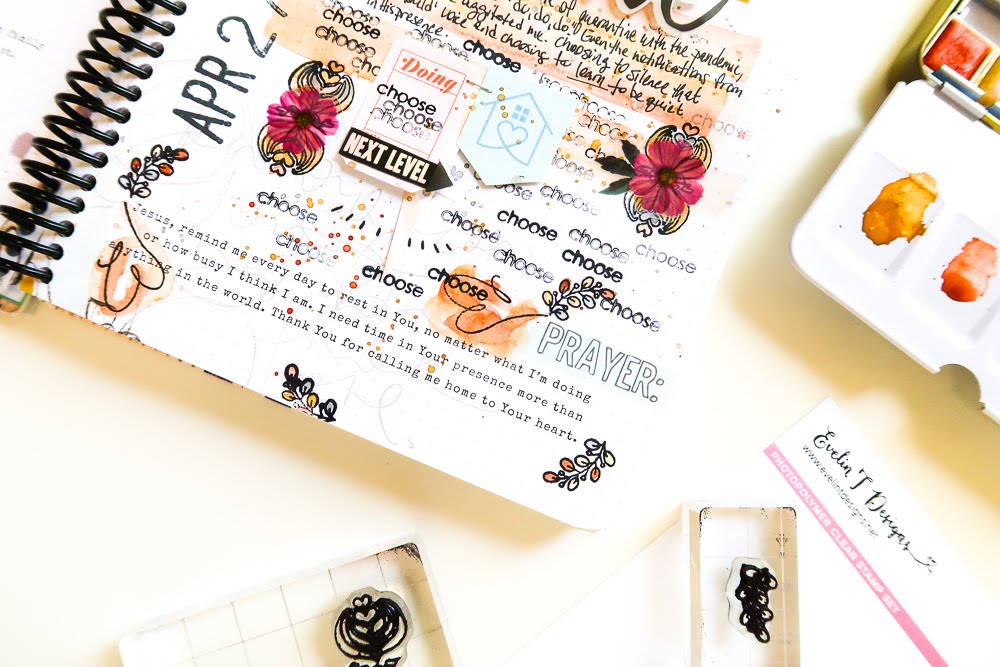 For the stamping of 'choose,' I trimmed the 'choose coffee' sentiment from the Coffee Art stamp set to be able to create repetitive stamping.  This is more like art journaling as well, so it is playtime I needed plus quiet time.  I started playing with that heart swirl latte image from Coffee Art to give it a completely different look.  After the stamping was done, I added watercolors to the images and to the area to handwrite journaling.  Then I finished this off with adding stickers and die cuts.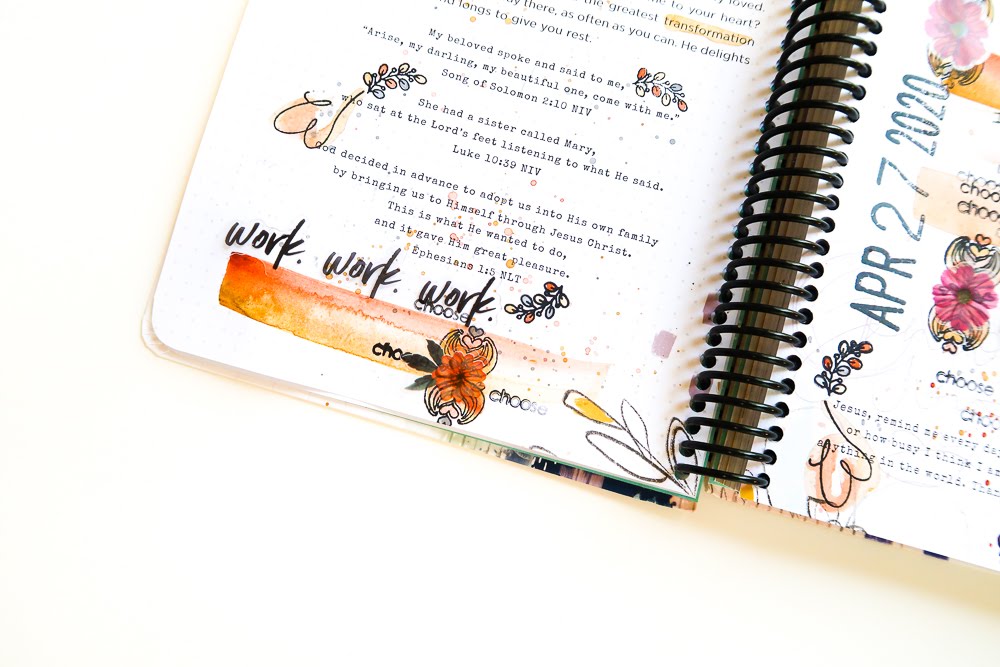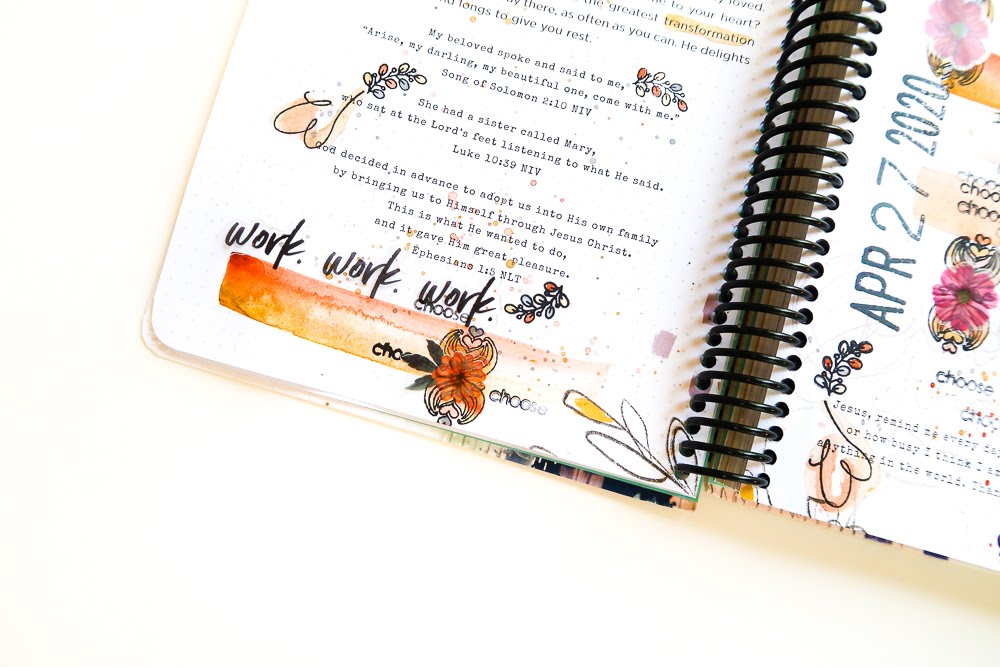 Hope everyone is well and hopefully this inspires you to also have some quiet, creative time for yourself.