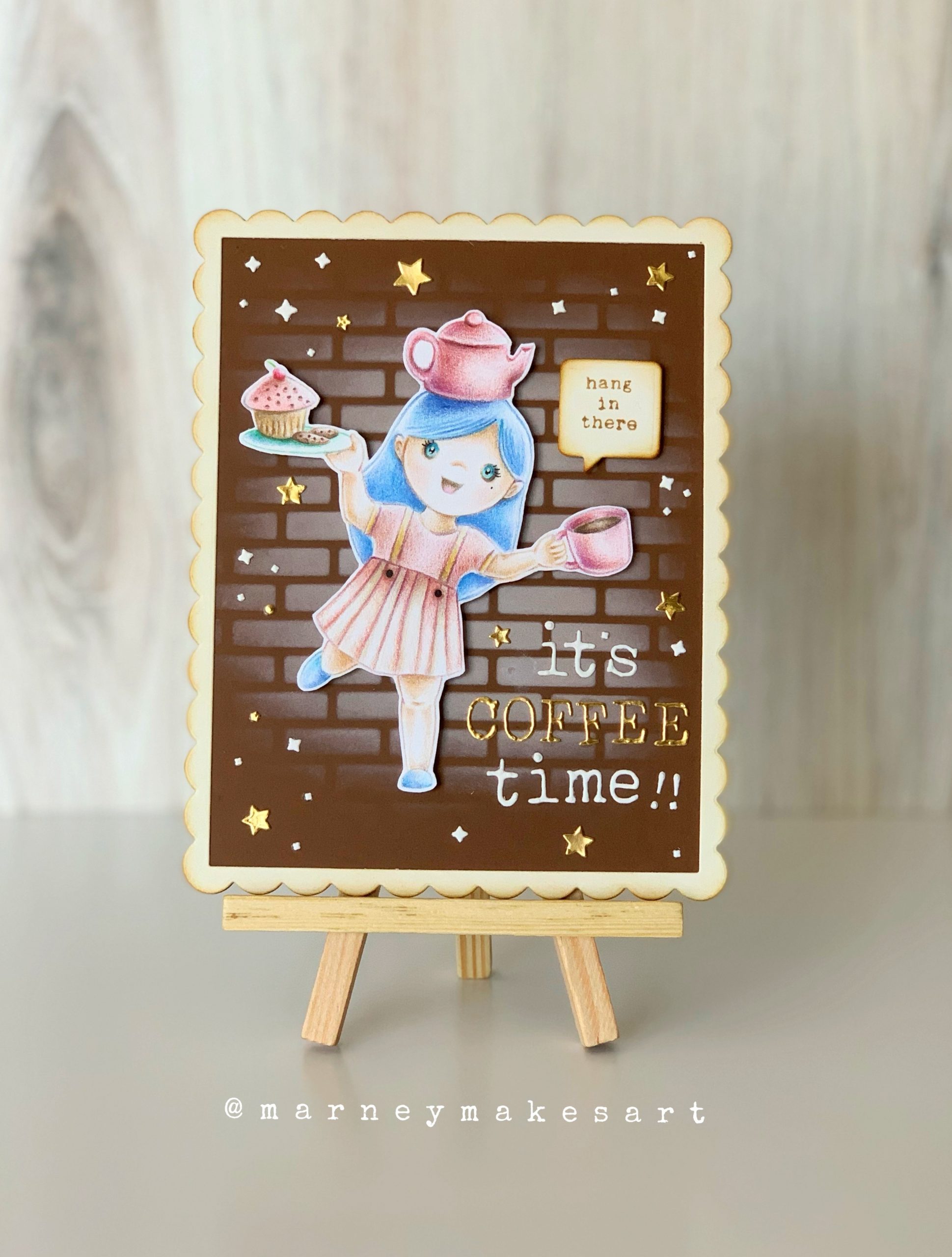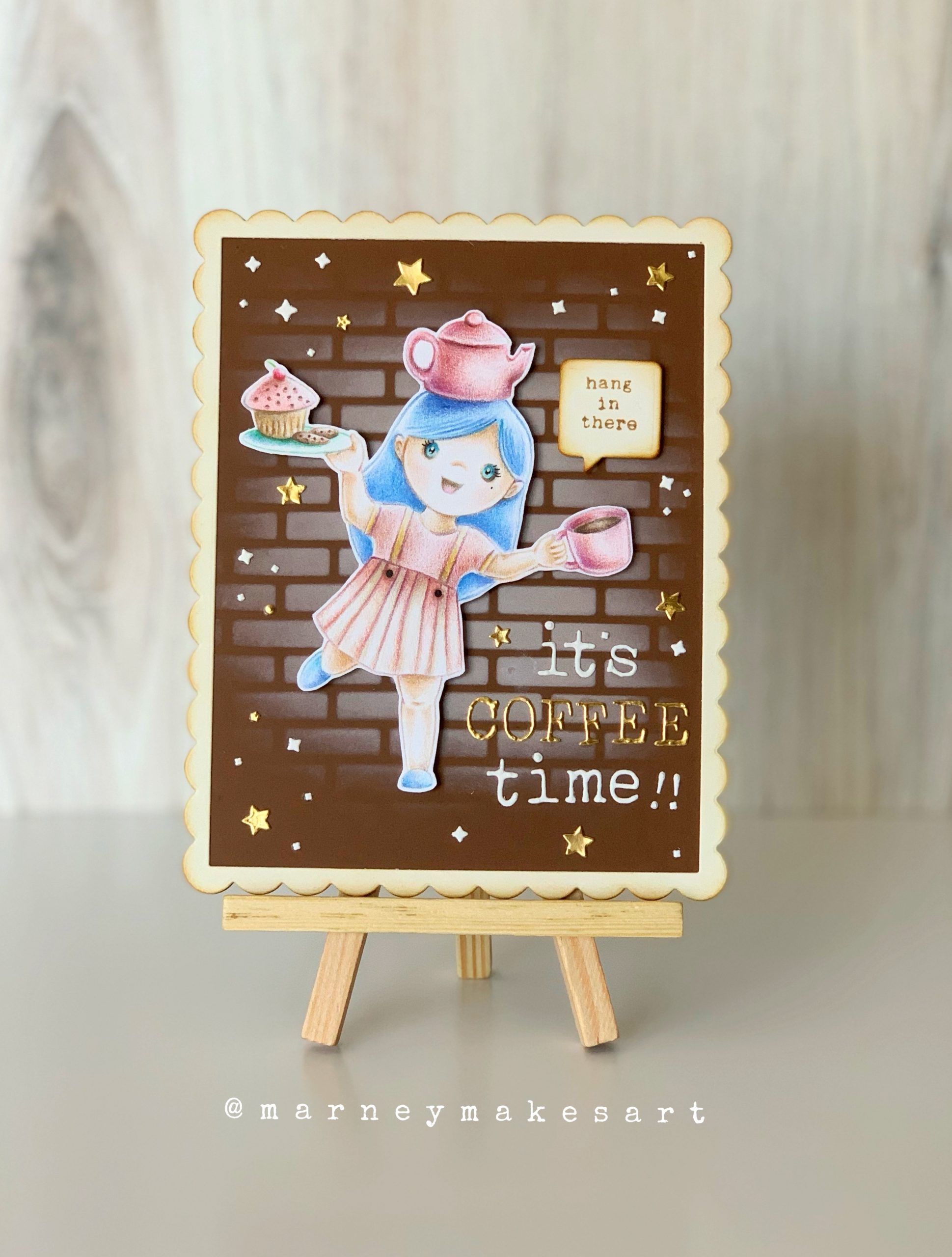 Hello! I hope everyone is having a really great week so far! My name is Marie (@marneymakesart) over on Instagram and today I am so honored and happy to be here today as a guest designer for Evelin T Designs! The card I am sharing features the incredibly adorable digital stamp image called "Coffee (n.) Survival Juice" ! Evelin's designs are so adorable, whimsical, positive , and uplifting! I can't say enough good things! I decided to create an encouragement card that would be perfect for that one over-worked friend you want to treat to coffee! This adorable little Barista has come to save the day with coffee and sweet treats!!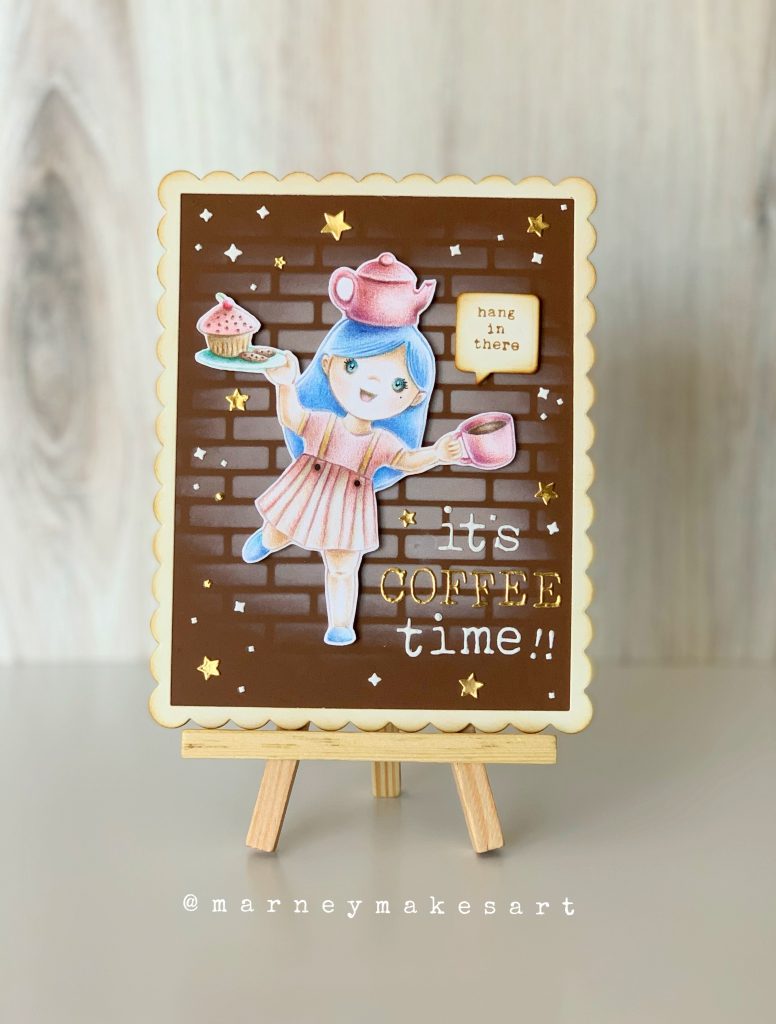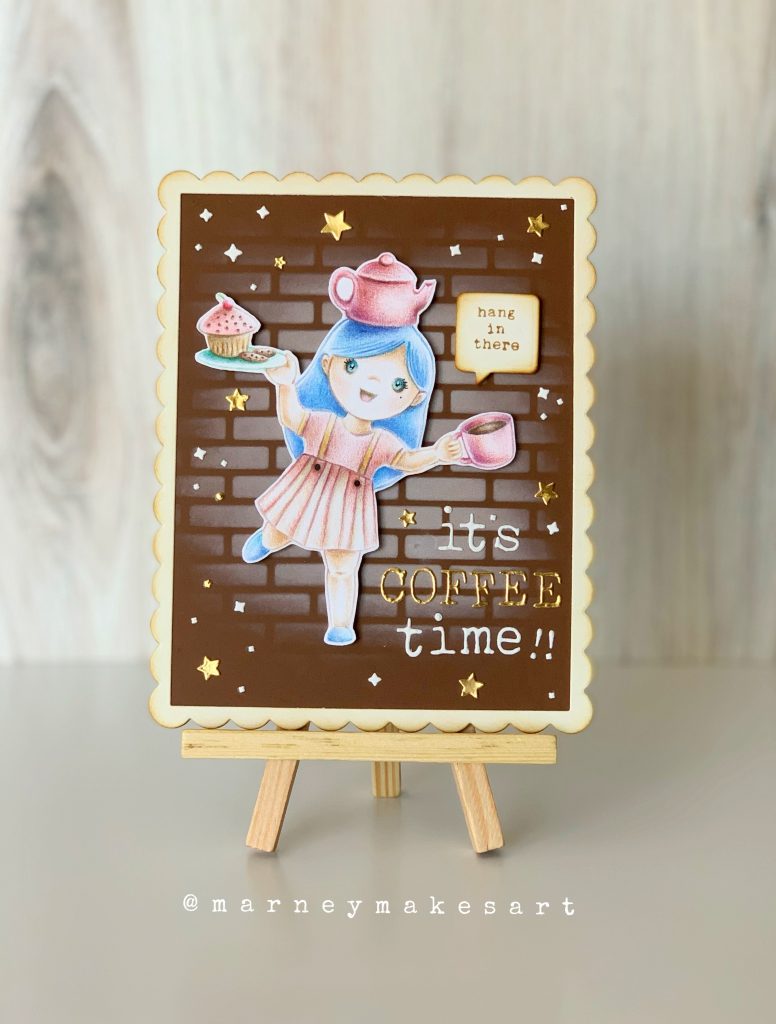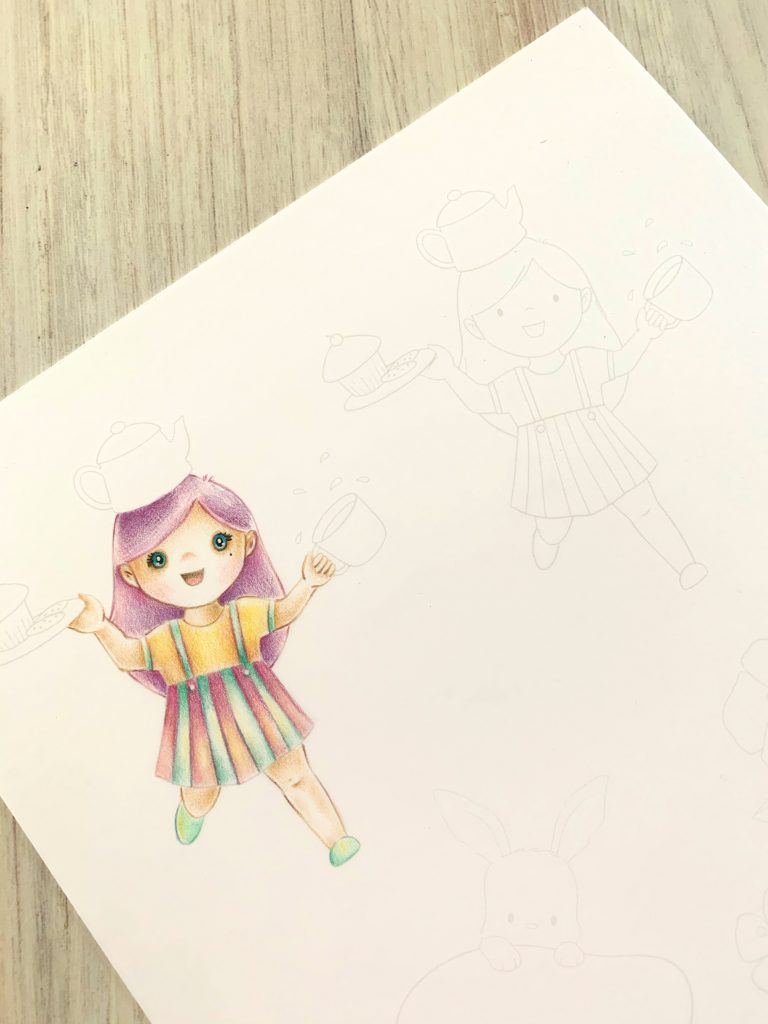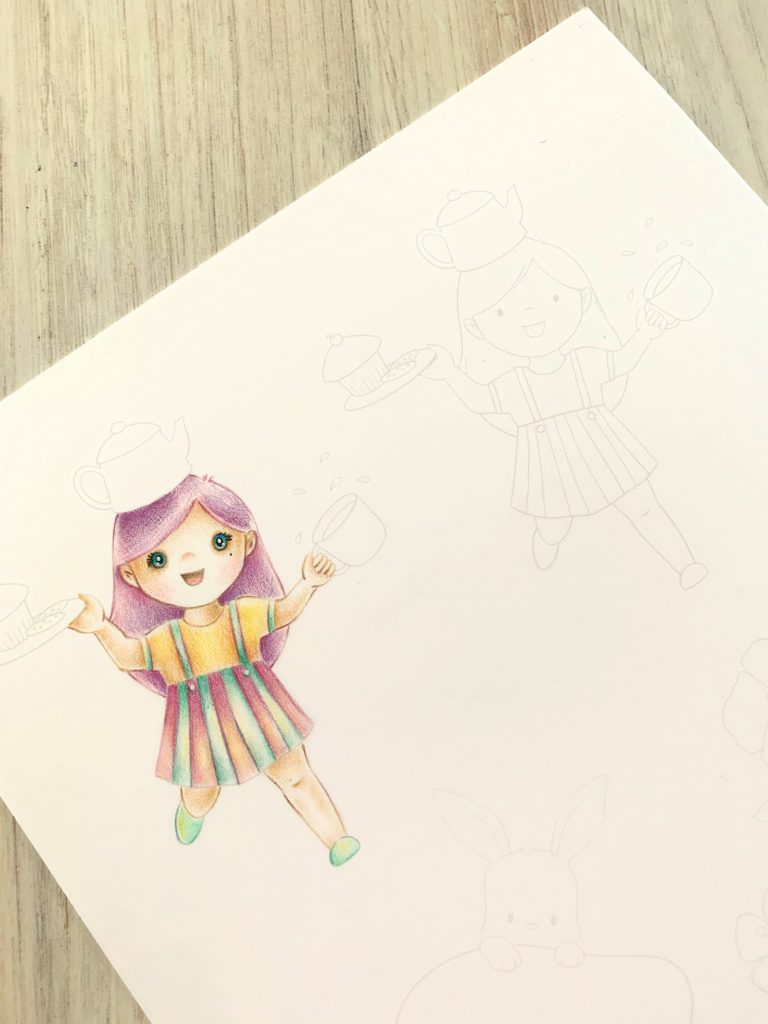 Firstly, I turned the opacity down low before I printed out the digital images on 110 lb card-stock paper. This mimics no line coloring ink. The image is printed out in a light grey tone so that it will blend with the color mediums you choose to use. In this case, I use Polychromos Colored Pencils by Faber Castell to color the images. I printed out more than one of the same image so I could practice and choose which color combination I liked best. Once I was done coloring, I worked on my card base. I choose a dark brown color to mimic the color of coffee and with a scalloped rectangle die, I cut out my base.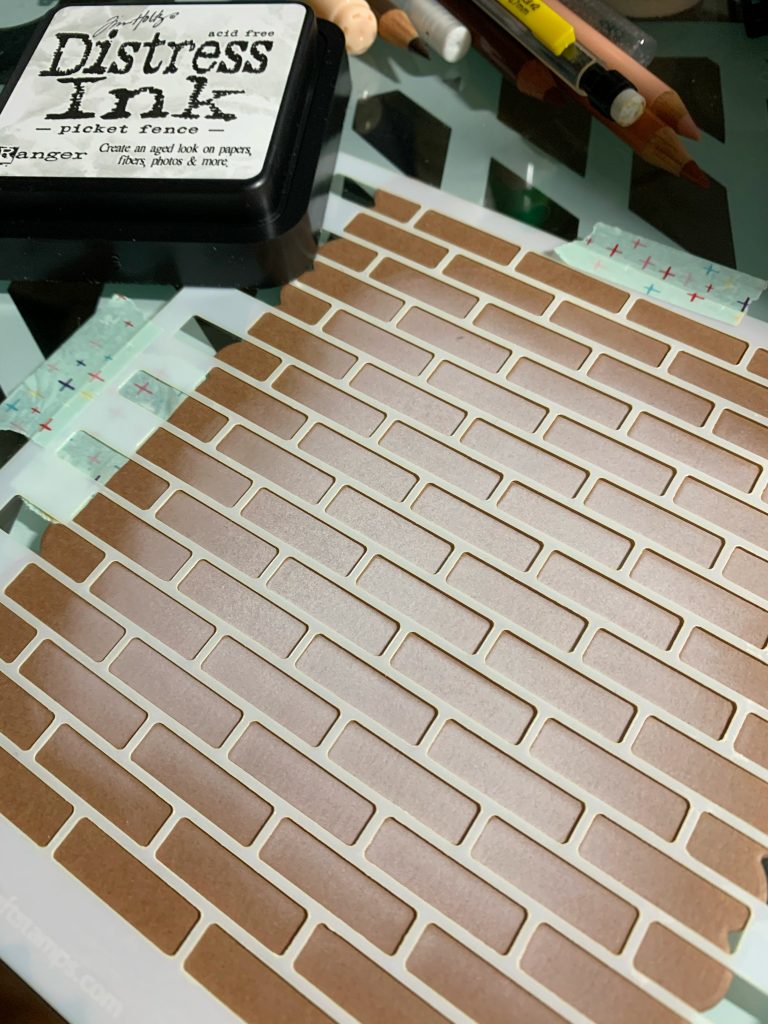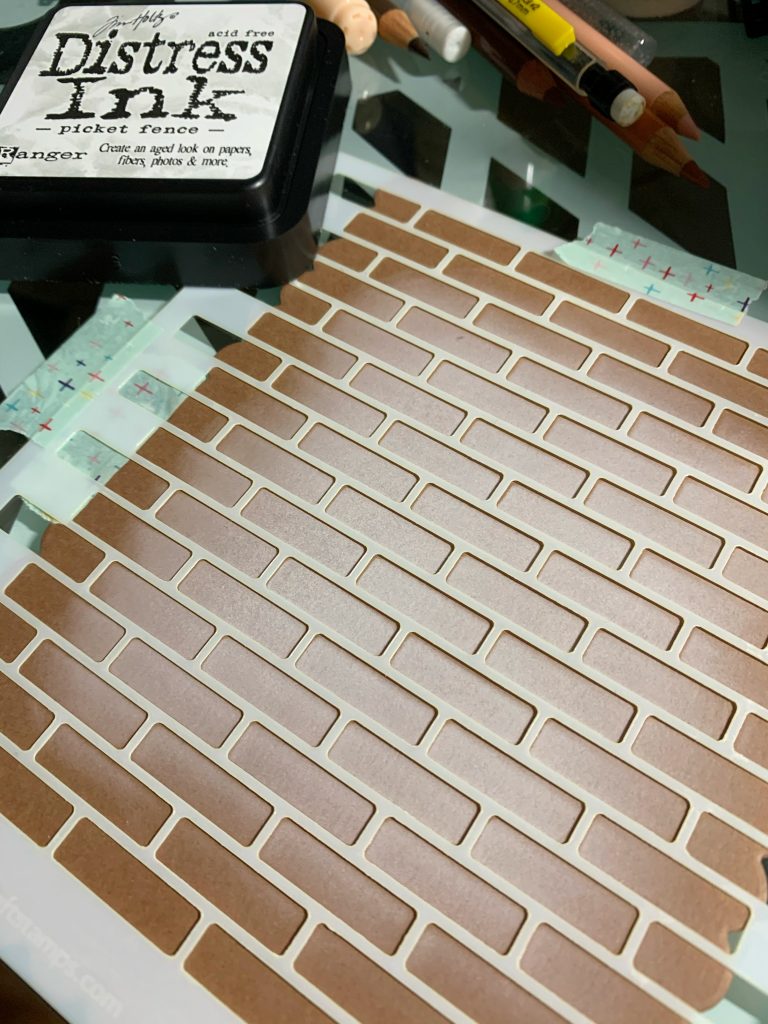 For my background, I really wanted to keep it simple so the little Barista could be the focus. So, I used a brick background stencil and some White distress ink. Afterwards, I cut out a white frame to give the card a simple white border. I also used some vintage photo distress ink to add a coffee like tint to the sides of my border. Then the fun part was just positioning and playing around with my image. I used a speech bubble die and a "hang in there" sentiment of encouragement. I also used letter dies to create "it's Coffee Time!!" Sentiment! I love how letter dies look like you have done some embossing!
Lastly, I finished off my cards with some charming star accents of white and gold to compliment the word "Coffee". I am so beyond happy with how my card turned out and I can't wait to mail this to a friend or loved one that needs a little pick me up! It's so easy to be inspired to create cards when you have such adorable images!!!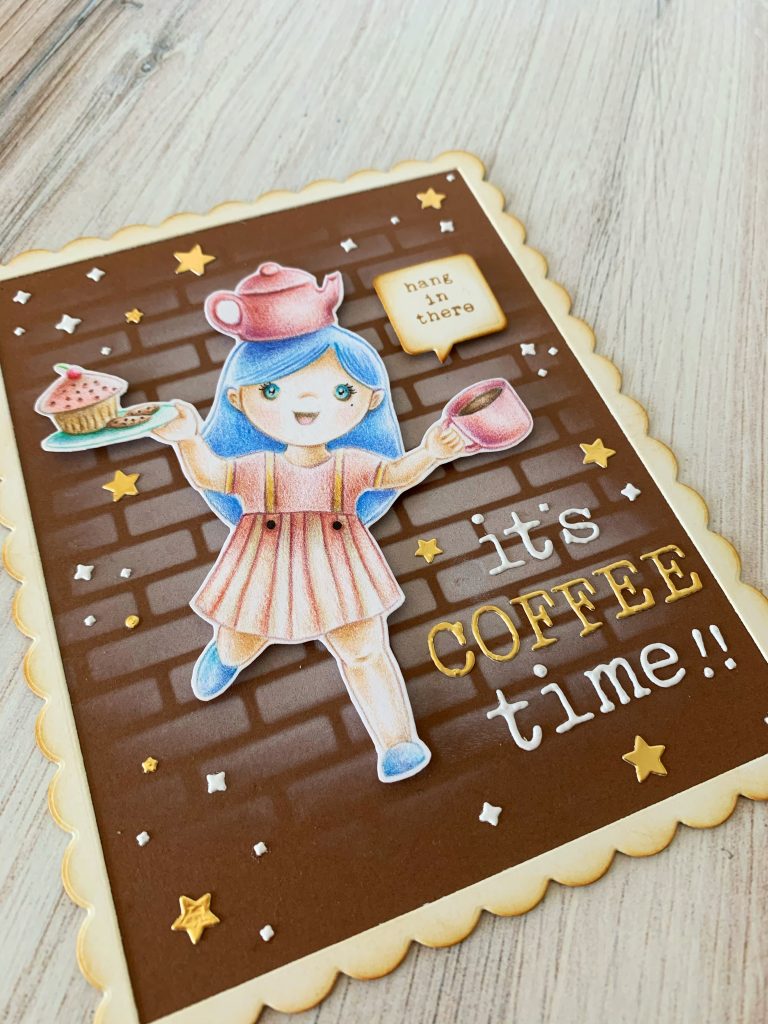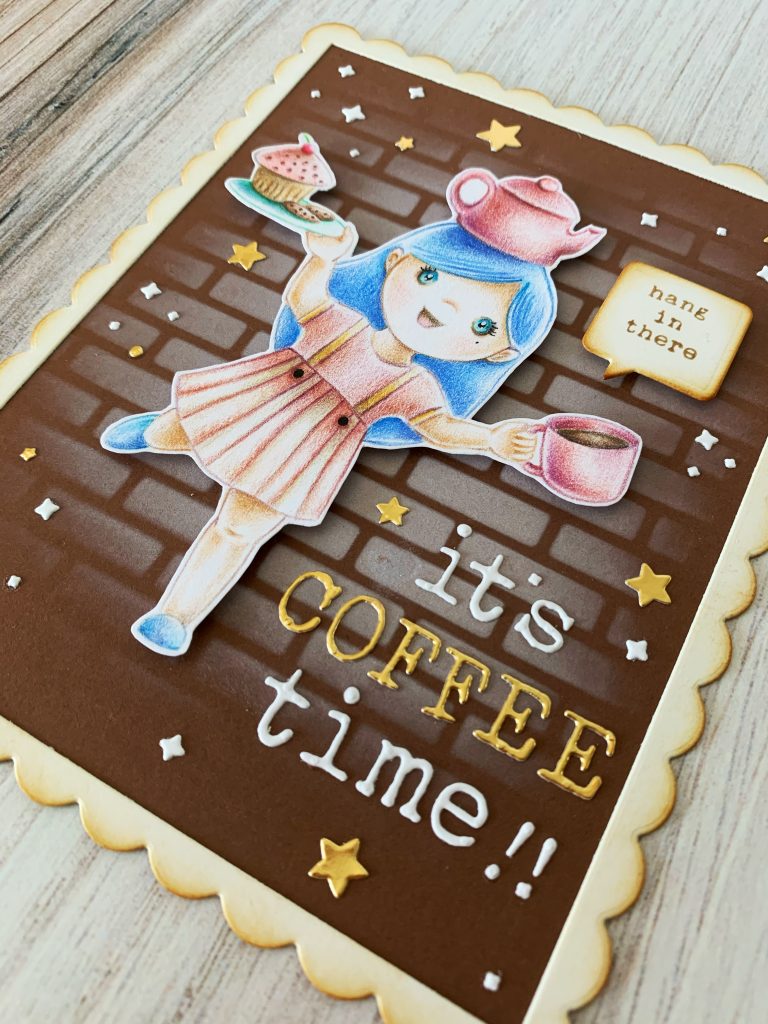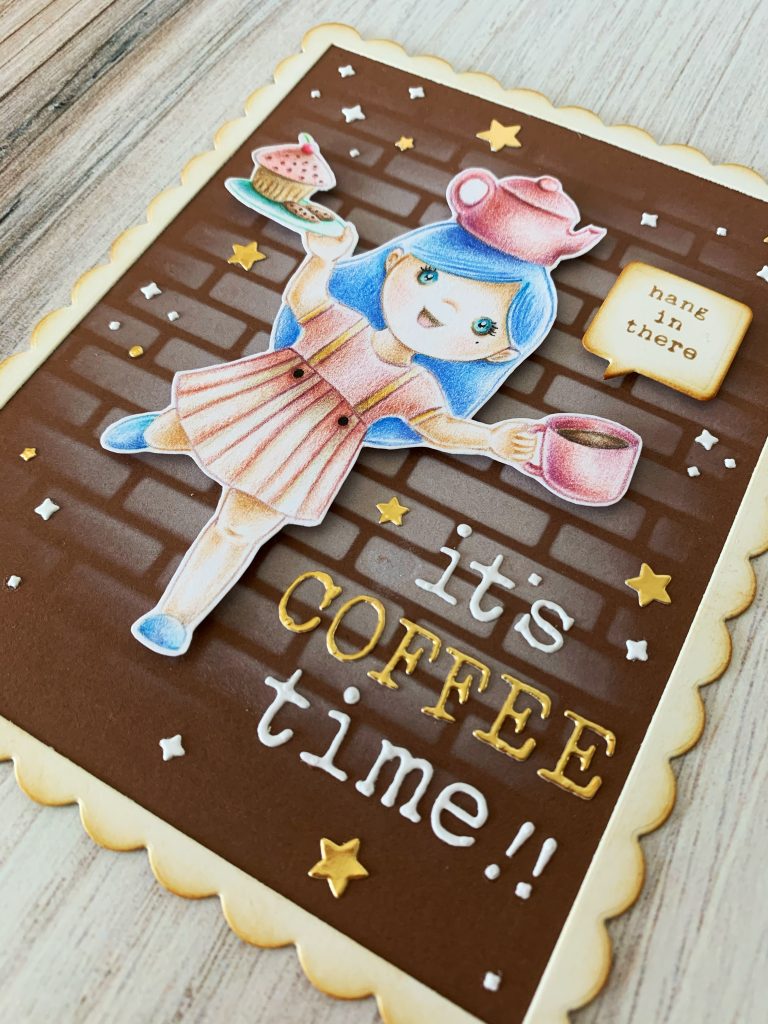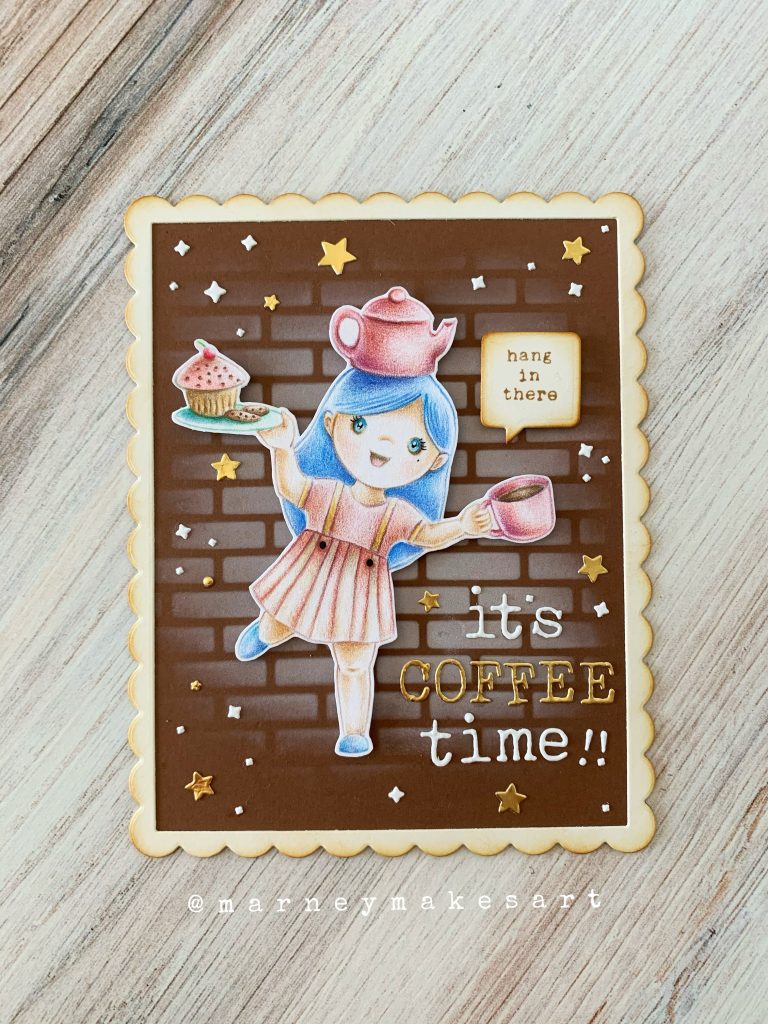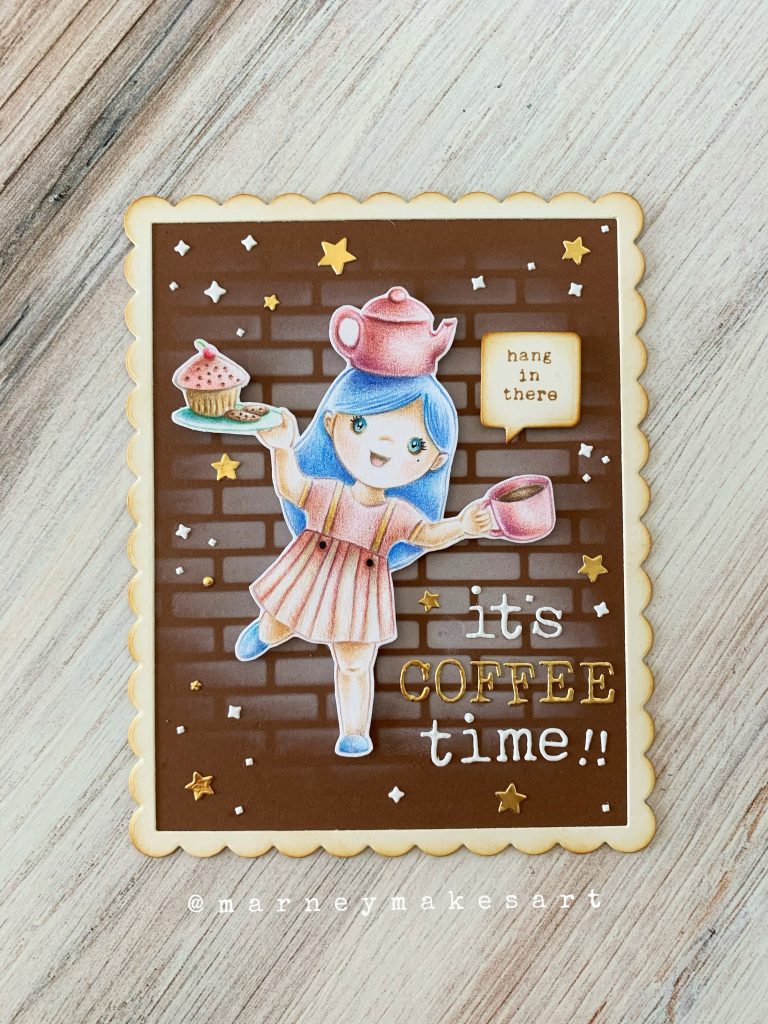 I would like to thank you for stopping by and thank you Evelin for the opportunity to share and be a part of such a wonderful community of inspirational and talented creators! Have an amazing day!!!