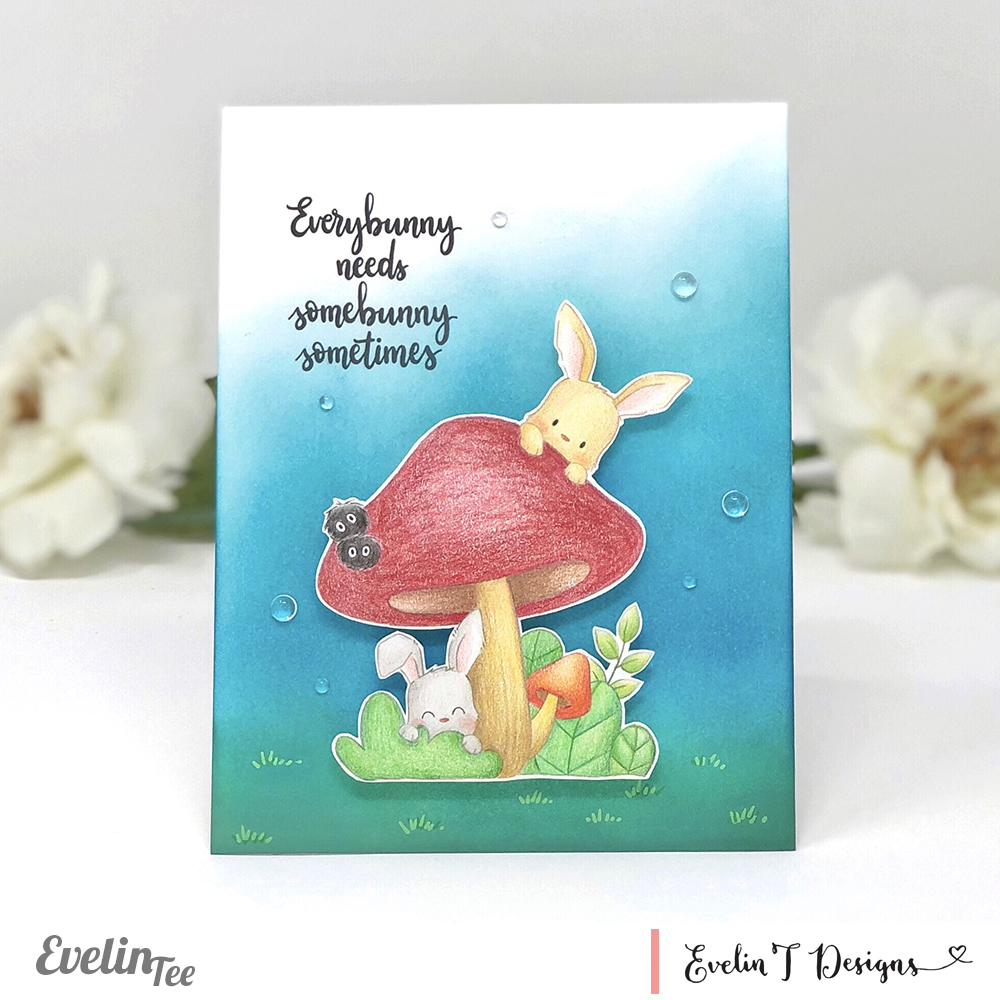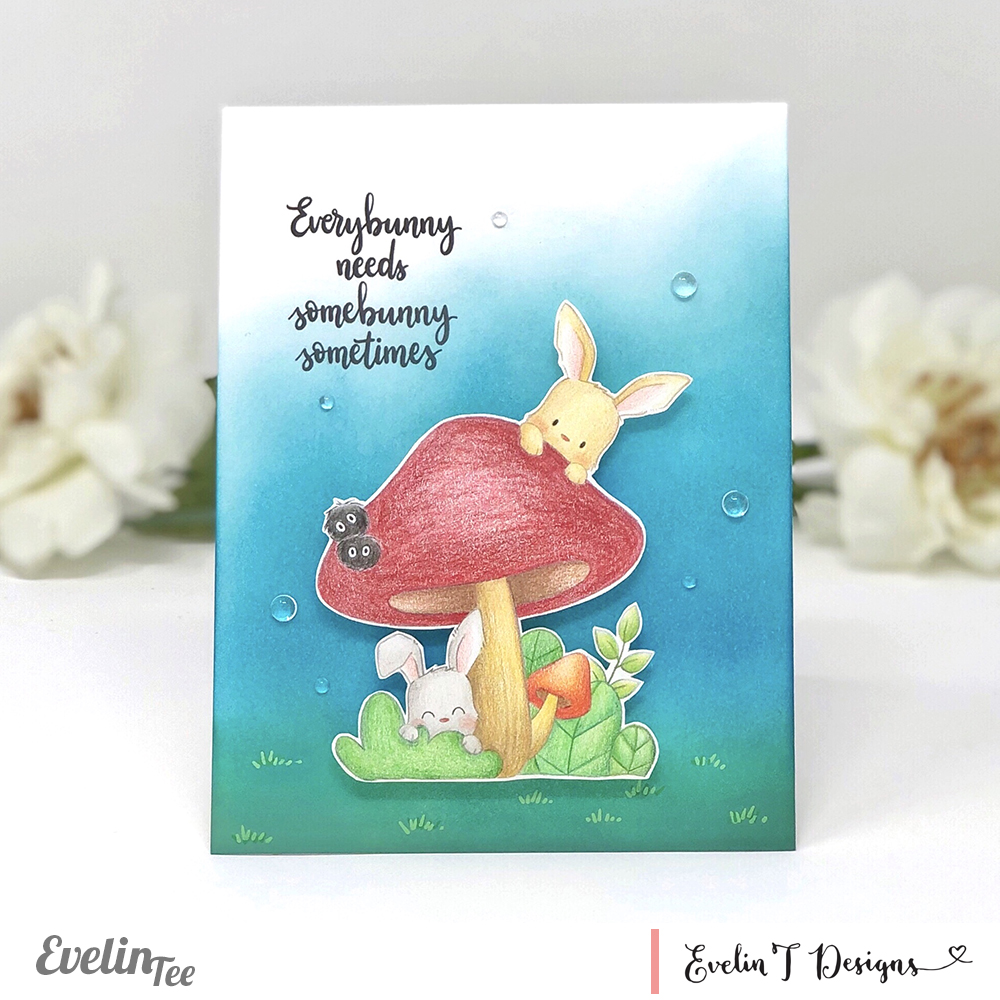 Hallo friends, Happy Mid-week to you! I hope you had the chance to read the email we sent out yesterday and if you are not on our mailing list, head on over to our website to sign up. We promise we won't spam your inbox because we know how that feels 🙂
If you are on our mailing list, you would know that we just launched 4 new Digital Stamp sets. Today, I am showcasing Cute Is Just My Cover with a no-line coloring tip for digital stamps.

No line coloring is a popular technique for stamping. At first, it didn't occur to me that we can do this technique with digital stamps too. However, I have been coloring my hand-drawn illustrations without inking the outlines lately which creates a 'no line coloring technique' effect. That got me thinking if I could do this with our digital stamps as well.

Then one day, in the shower… yes, in the shower.. I got an idea I could try! I get a lot of my best ideas and 'Ah-hah moments' in the shower. Anyone else? No, just me? Haha.

And you know what? It is so easy to create no line coloring images digitally and I will show you how and why I think so.
This is how: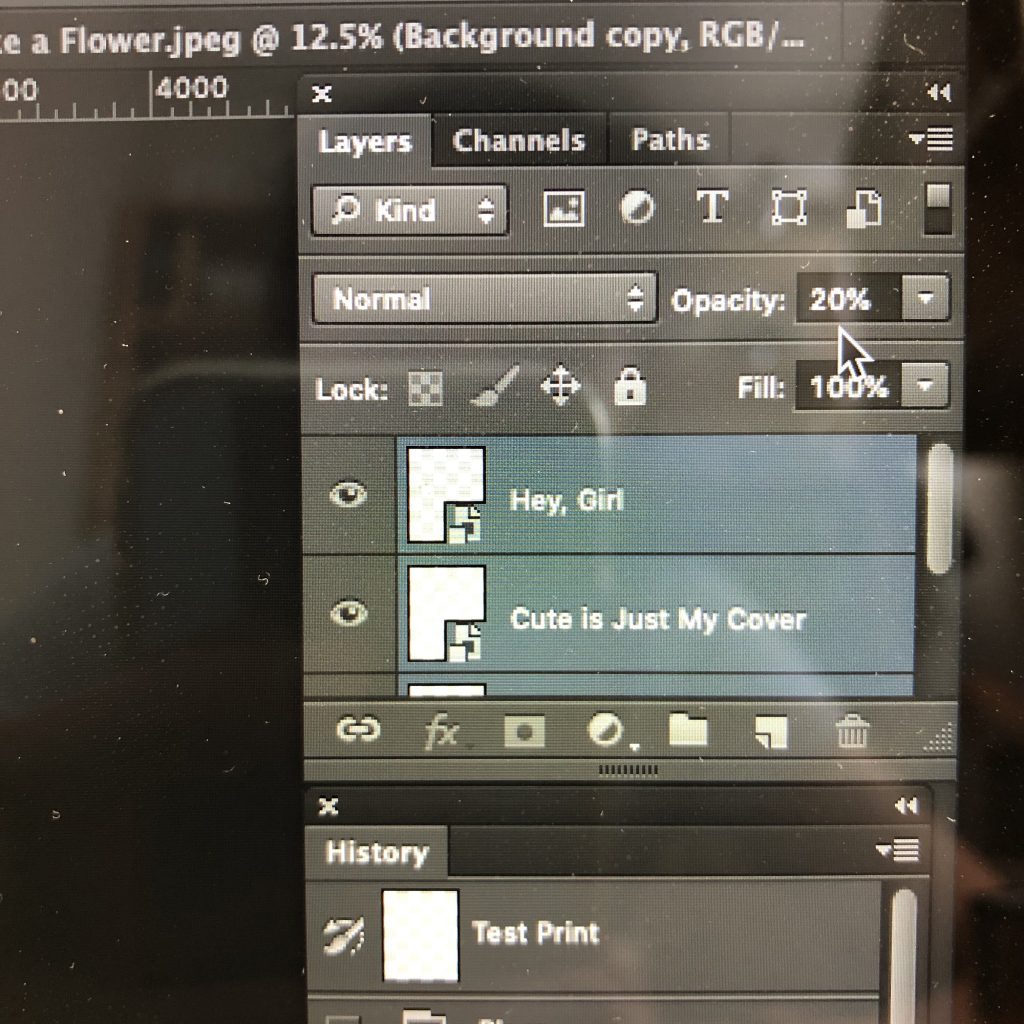 To create no line coloring, the outline of the images has to be light. We use very light inks to create this in stamping but what about digital stamps? In order to get light printed lines, adjust the opacity down to about 20% in your Photoshop or editing software. This allows you to get a light grey printed image instead of a crisp black image. I tried a test print with 40% opacity and the lines were not light enough.
Below is an image printed with 20% opacity.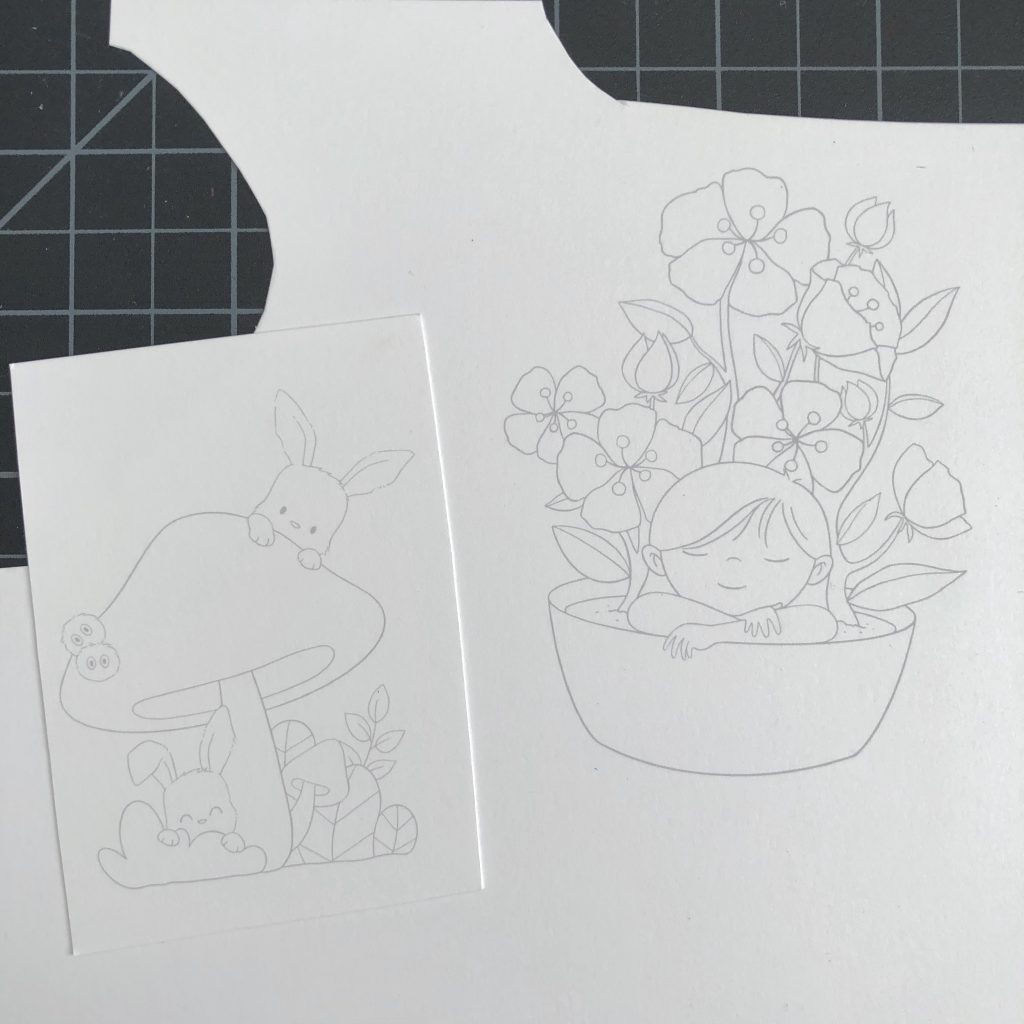 This level of opacity creates prints that are still clear enough to see the lines and light enough to achieve the no line coloring effect. If you want even lighter lines, try dropping to opacity level down to 15% or even 10%.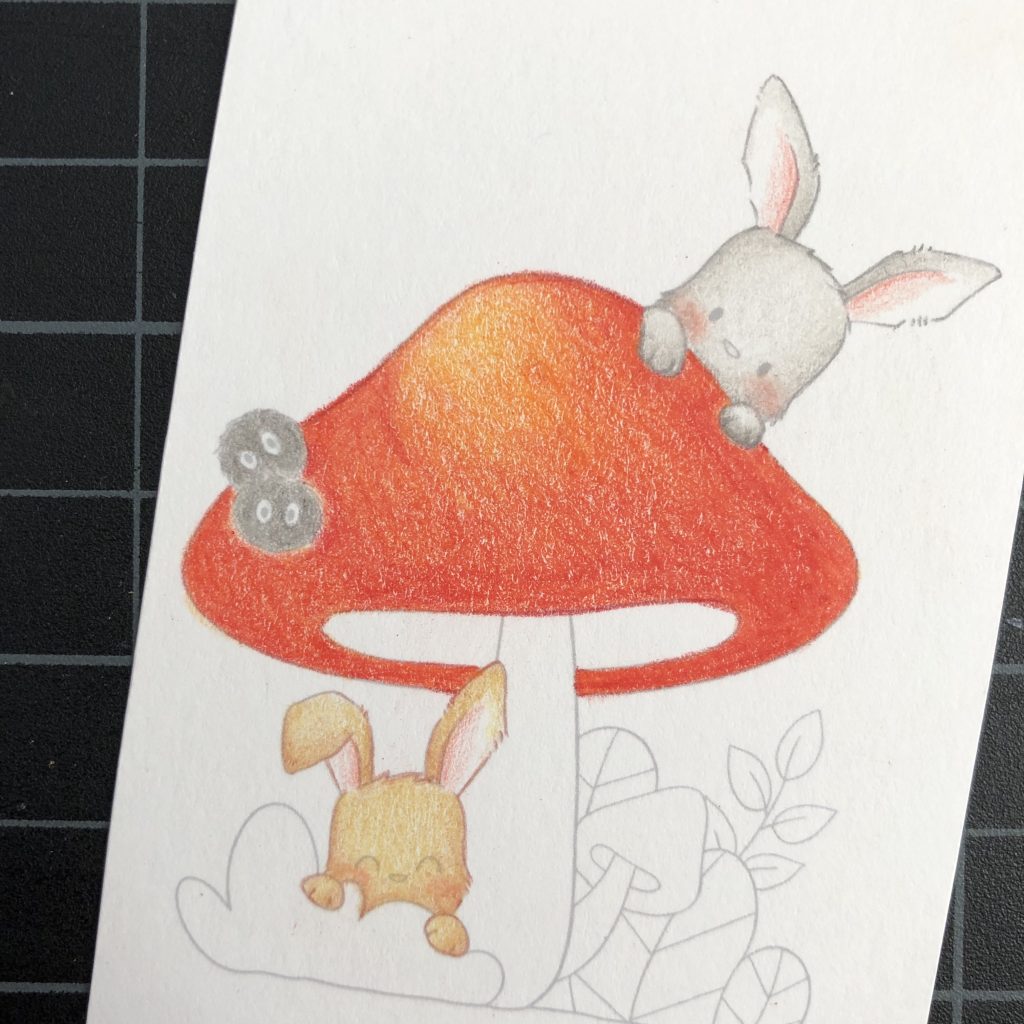 But as you can see, I am able to draw over the lines easily with the color of my choice.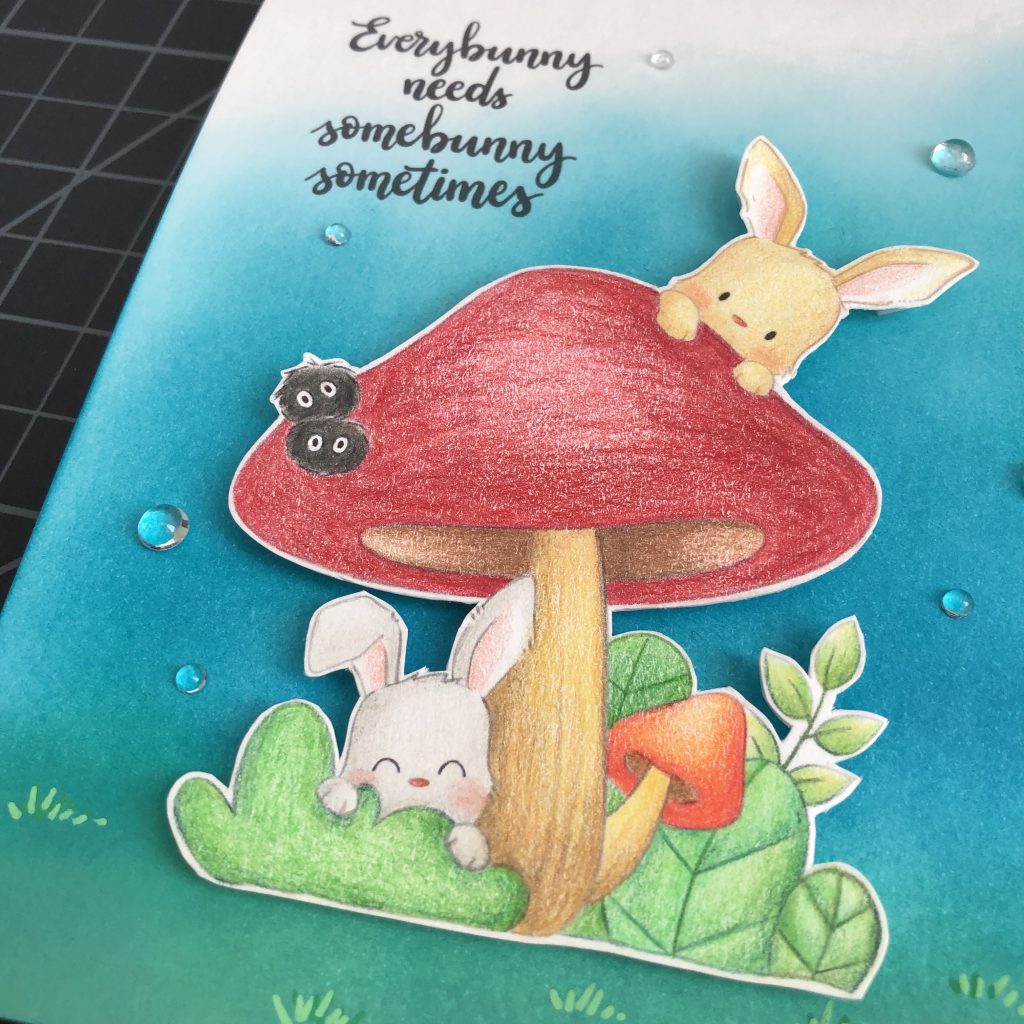 The sentiments on the card base is printed with 100% opacity. You can see the difference in the intensity of the black that is printed. To finish off the image, I drew over the eyes with a black ballpoint pen to highlight the eyes and that's about it.

I've shared the how, which is as easy as dropping the opacity of the image before printing it out and now I will share the why.
Why?
Because it is just so easy and convenient. There was no need to buy special ink pads or try out different ink pads (which I did for stamping and unfortunately, they did not produce satisfactory result). This means, you don't have to spend extra money and end up with ink pads that did not do what you hoped it would do.
Besides, you can buy more stamps with the money saved.. *hint hint* (from our Shop, perhaps?) and it's good for the environment too! Less waste 🙂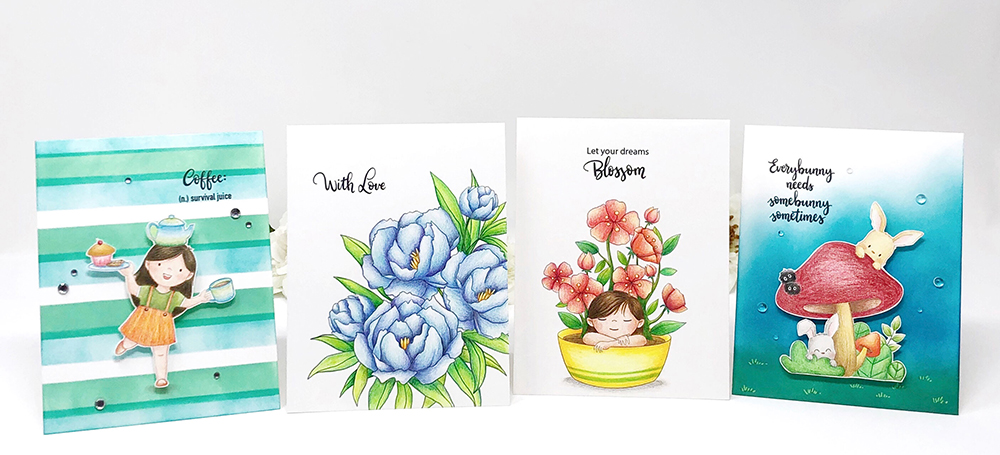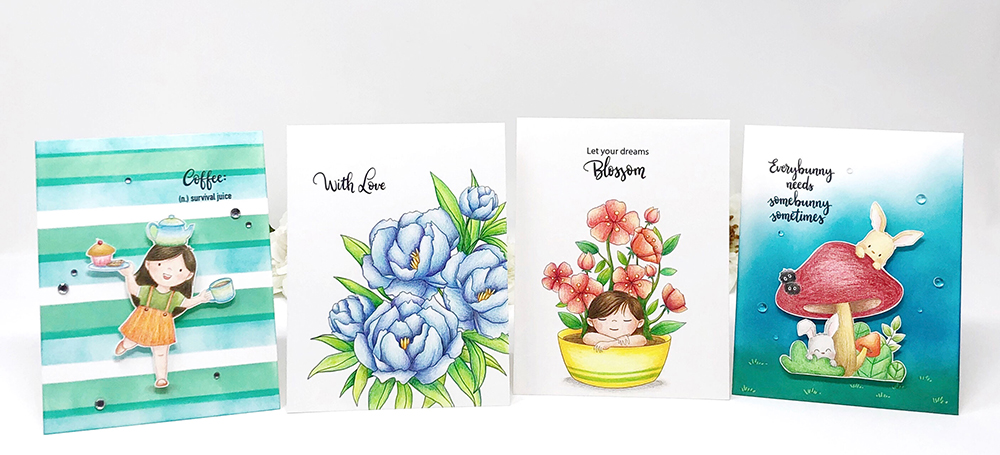 I hope you find this post useful and will give our Digital Stamps a try with this Digital Stamp No Line Coloring tip.
You can find our entire stamp collection in our SHOP. So head on over now to get yours! We ship very quickly and as for our digital stamps, you get to download them immediately. Talk about instant gratification! 😀
Till next time, happy crafting and smile always!
Evelin