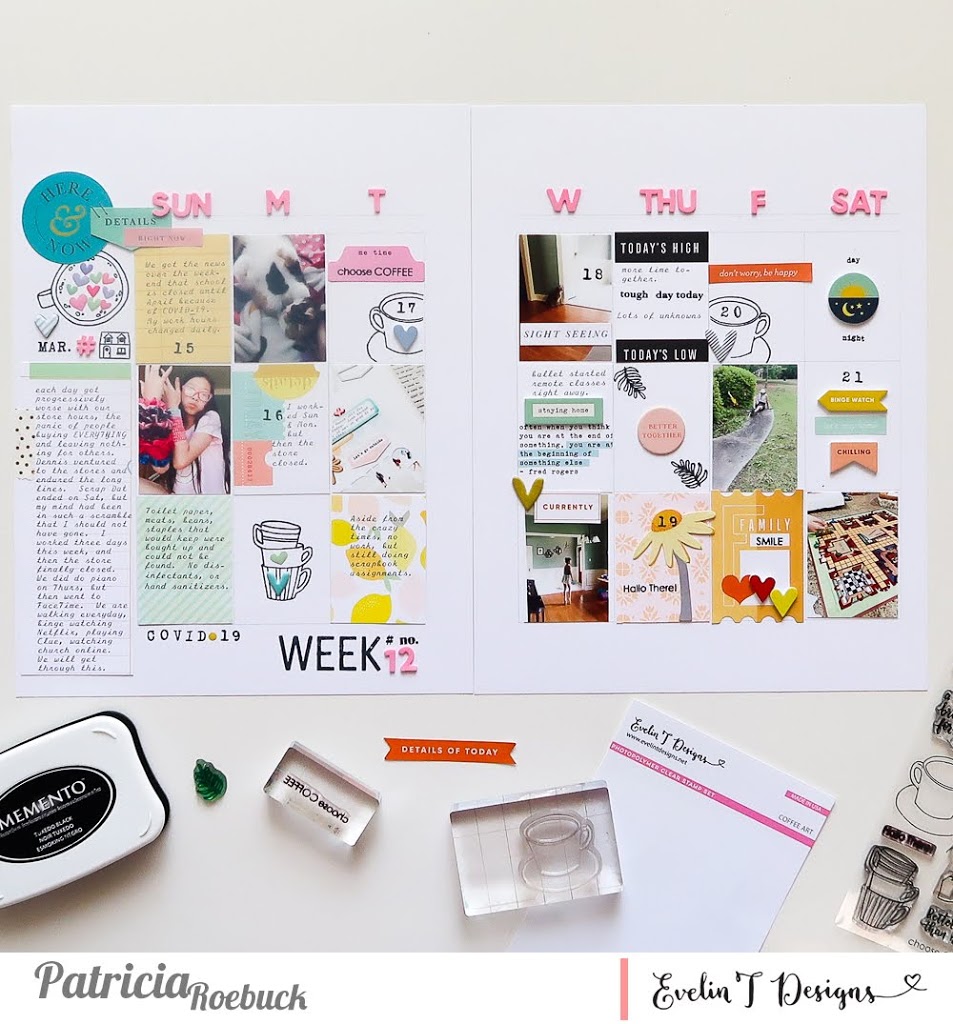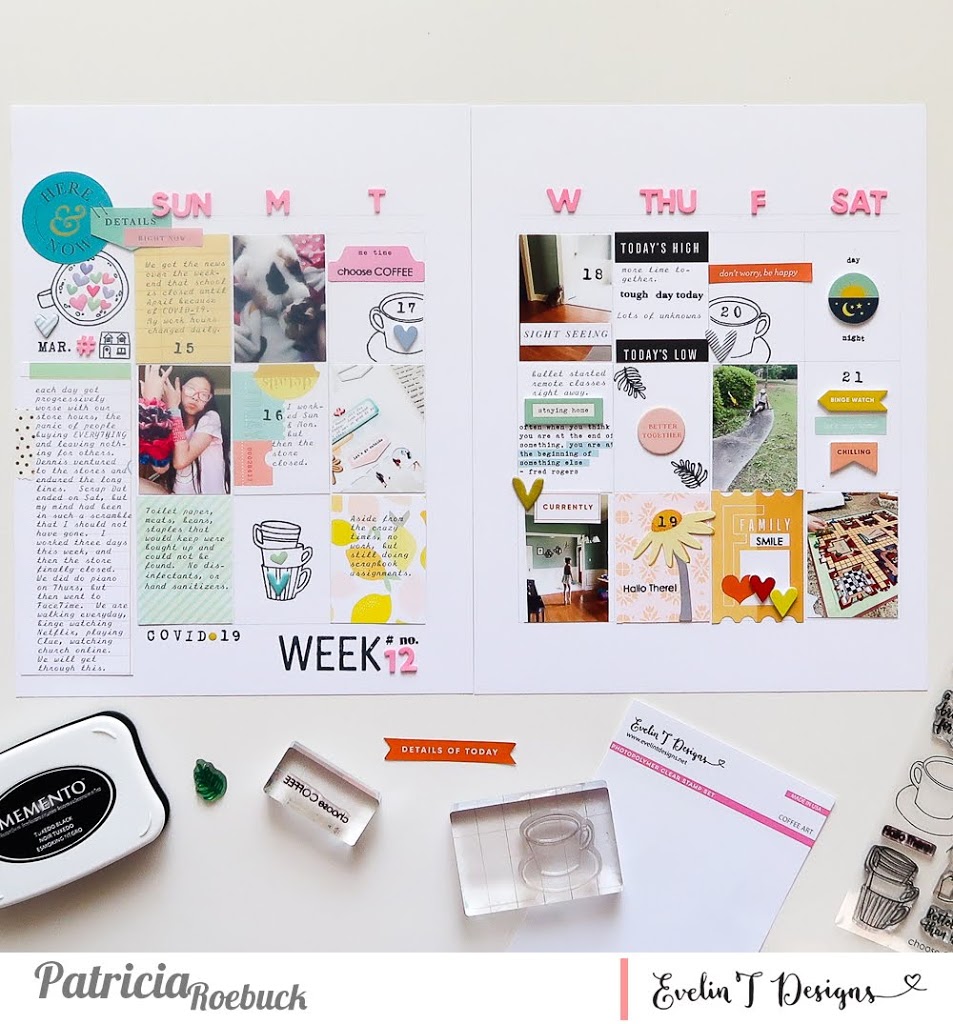 Hello Evelin T Design Friends. I truly hope everyone is well during this time. I hope creating cards, or just stamping and coloring is good therapy for you right now! This difficult time we are going through reminds me of the difficult time of going through the aftermath of Hurricane Katrina. That time period pushed me into my love of being crafty where my creative journey began. So the difference from that circumstance to this one is I want to document it creatively, even though I do have to push myself to take photos 😉 This time has pushed me to go back to my Memory Planner love. I will admit I gave it up because I could not keep up, but I realize how important it is to do. Today, I'm using the Coffee Art stamp set to document the first week at home.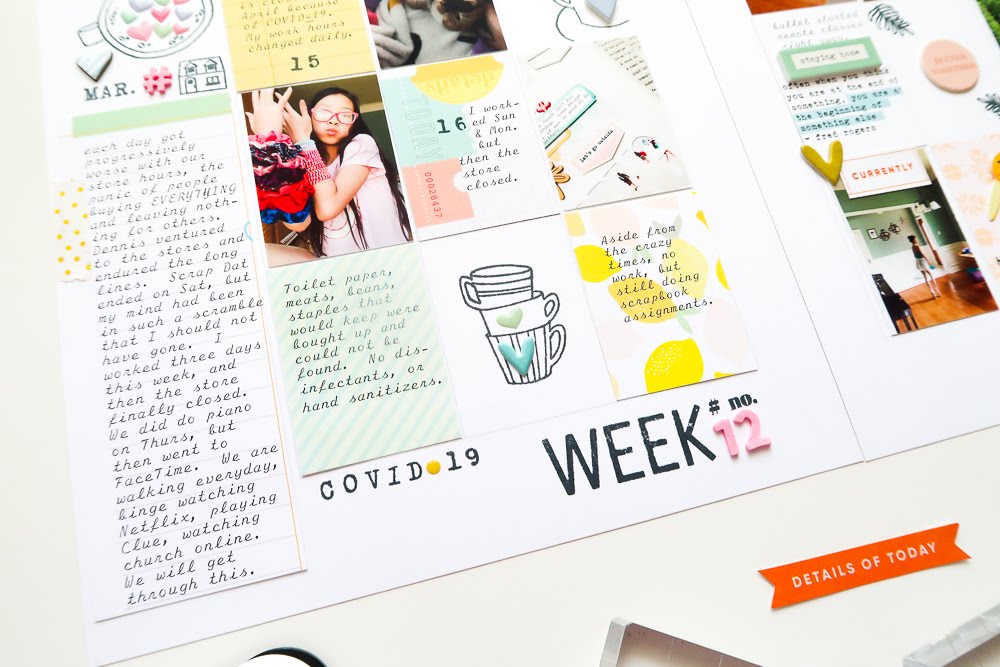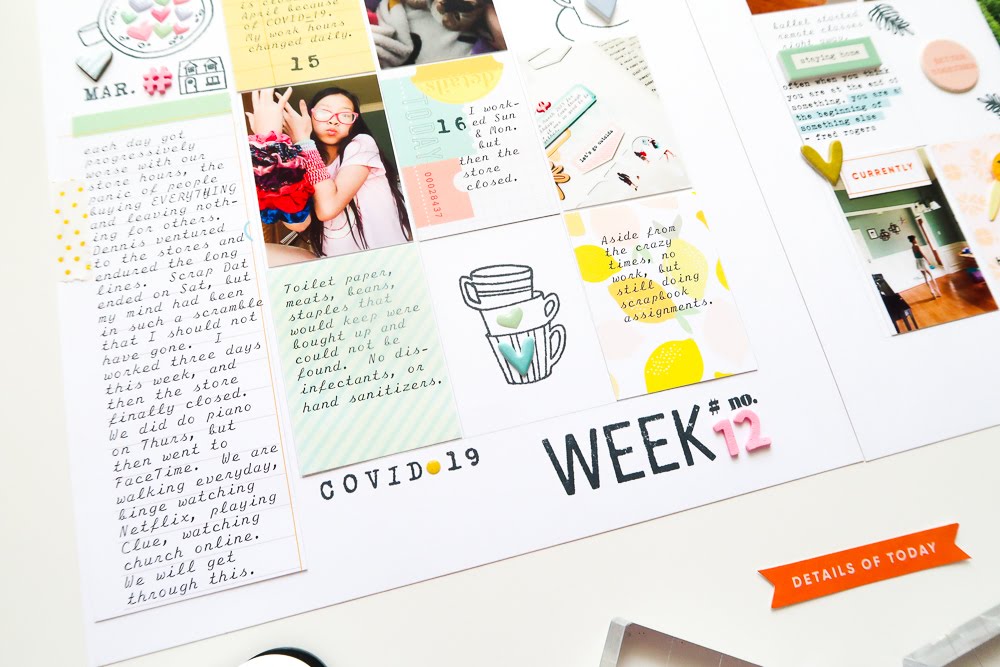 I first start by adding photos for each day, trimming cards and adding journaling, and then adding stamping. In this case, I wanted to emphasize the coffee cups from the stamp set. To me it really means home and even more so since coffee really helps to relax me and need it right now!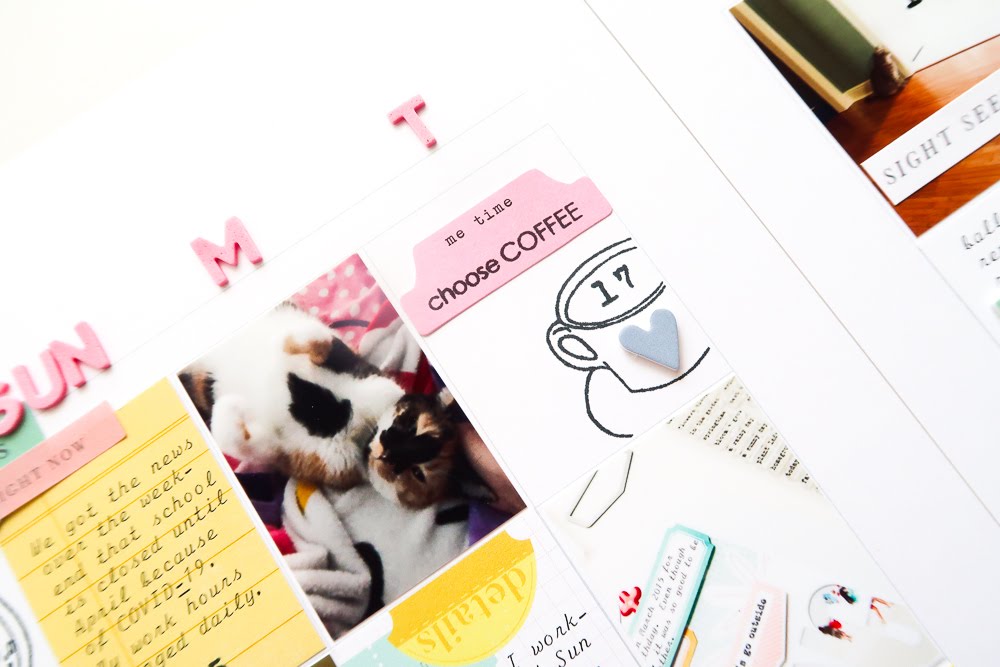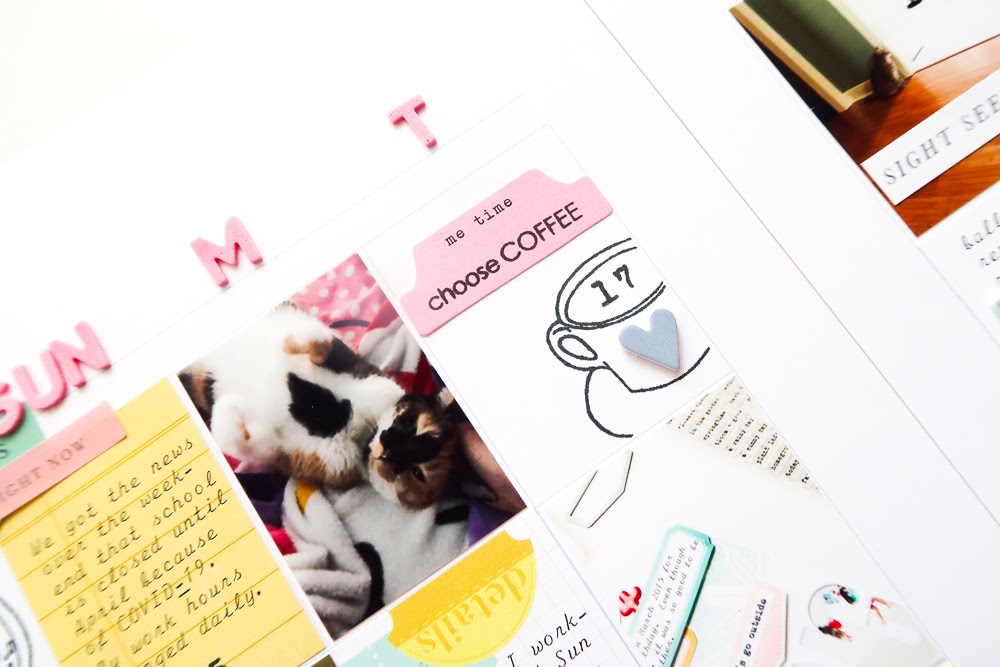 I didn't add any coloring to the stamped images. I wanted to create a clean look to the spread and add embellishments to them. One way I used the coffee cups the most was to do a partial stamping in the rectangles for the day. Then for the sentiments from the stamp set, I added them to the rectangles and die cuts.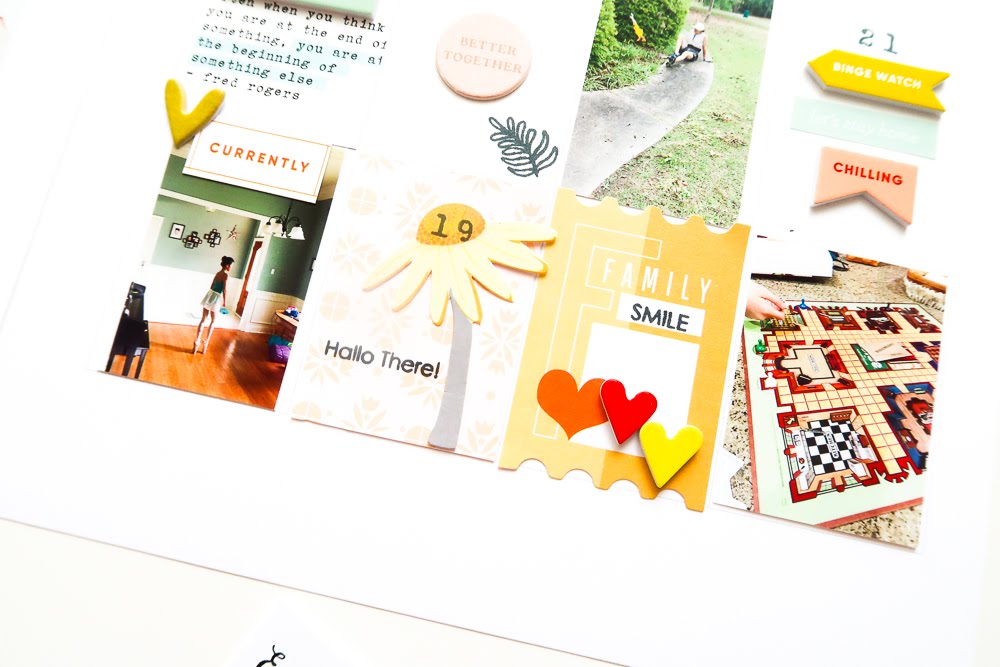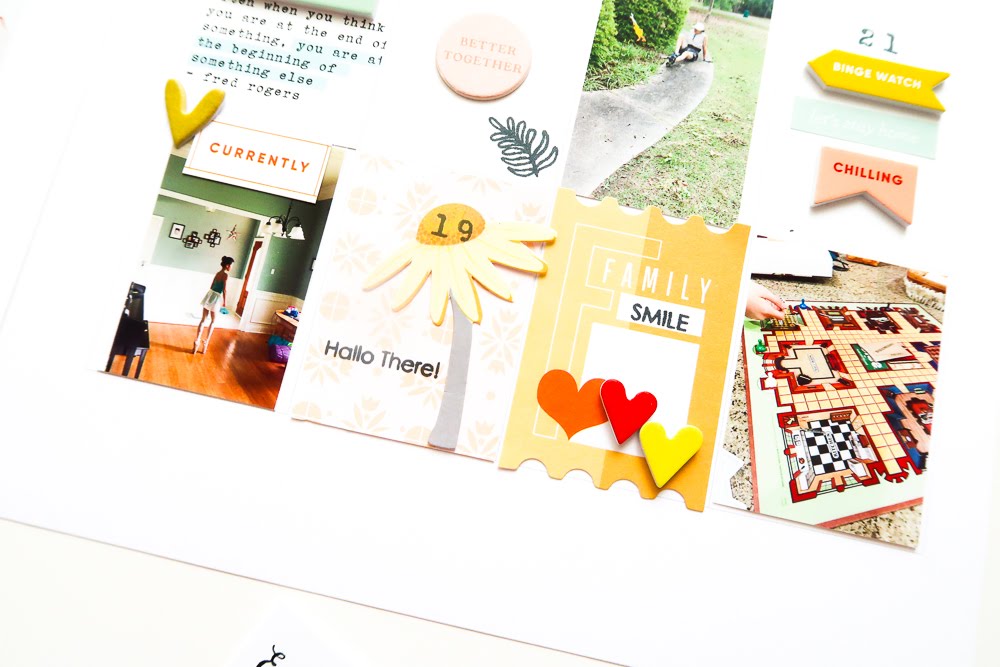 The 'Hallo There!' and 'Smile' are perfect for these spots above, and the leaf image from the set, frames the rectangle and the circle chipboard.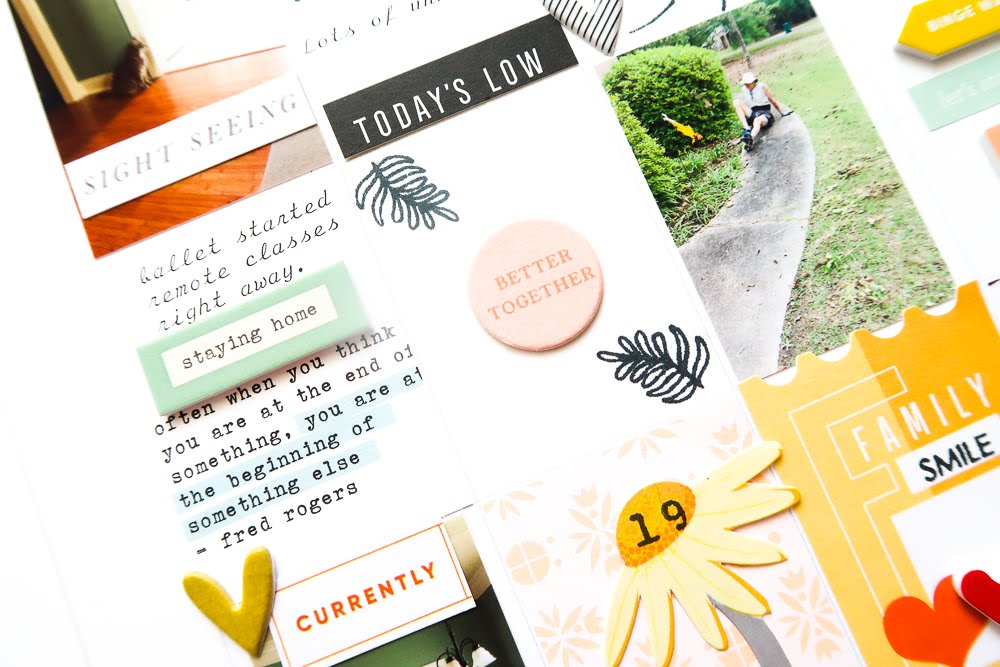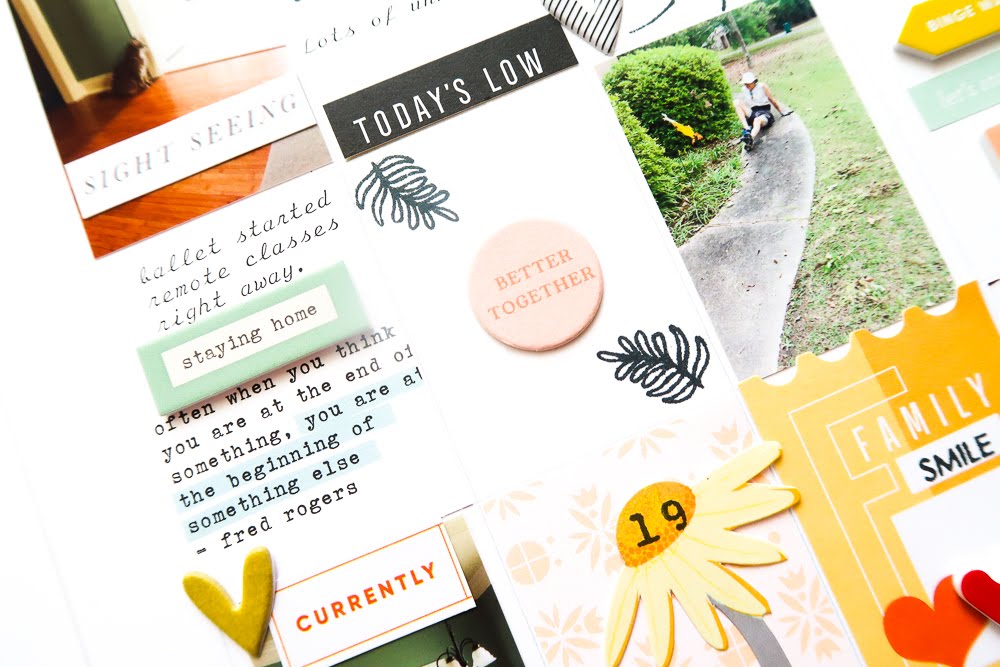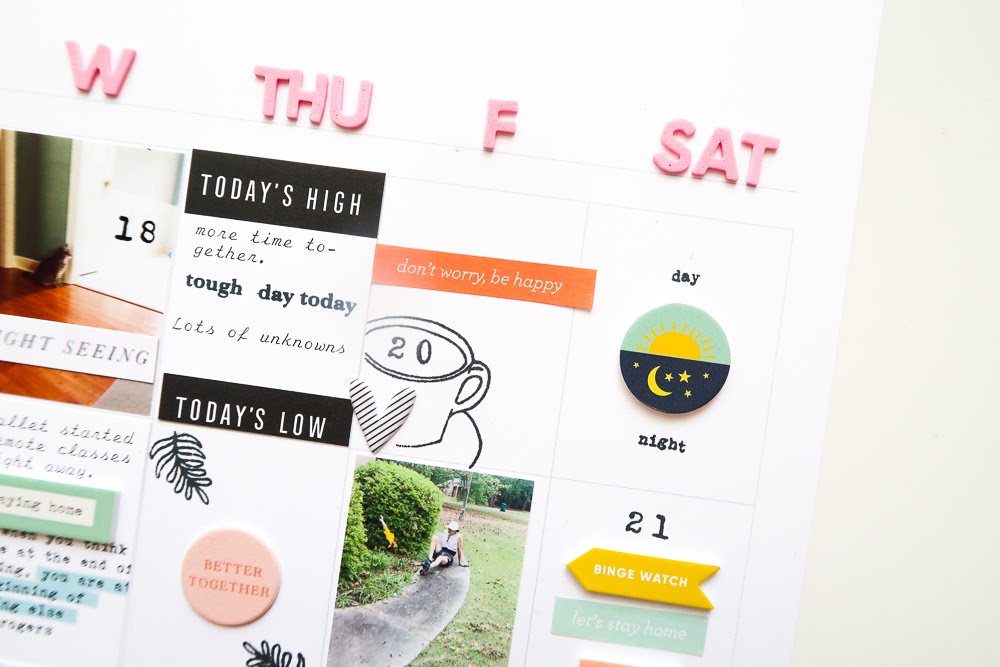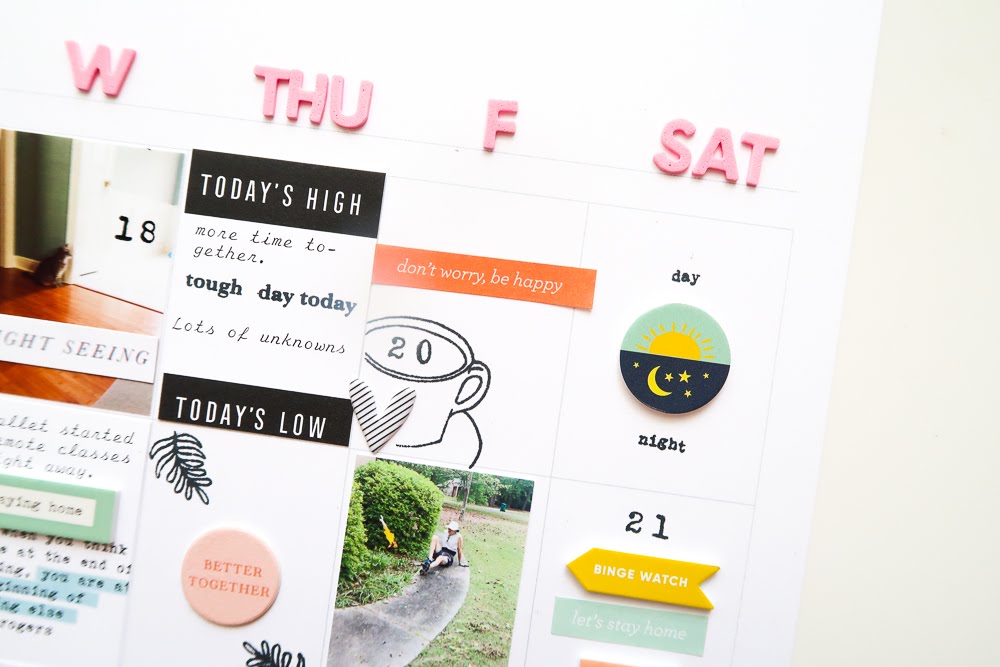 Once my days were filled in, I go back go the first page and add more journaling and stamping (kind of like my title). Along with my die cuts and stamping the month, I added another coffee cup image from the stamp set and filled it with hearts!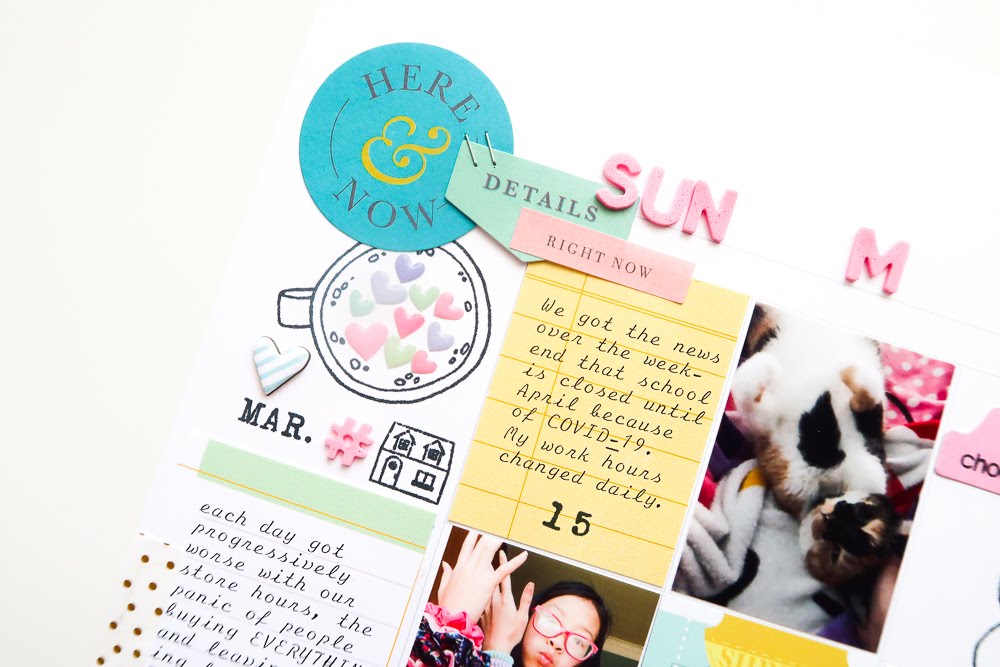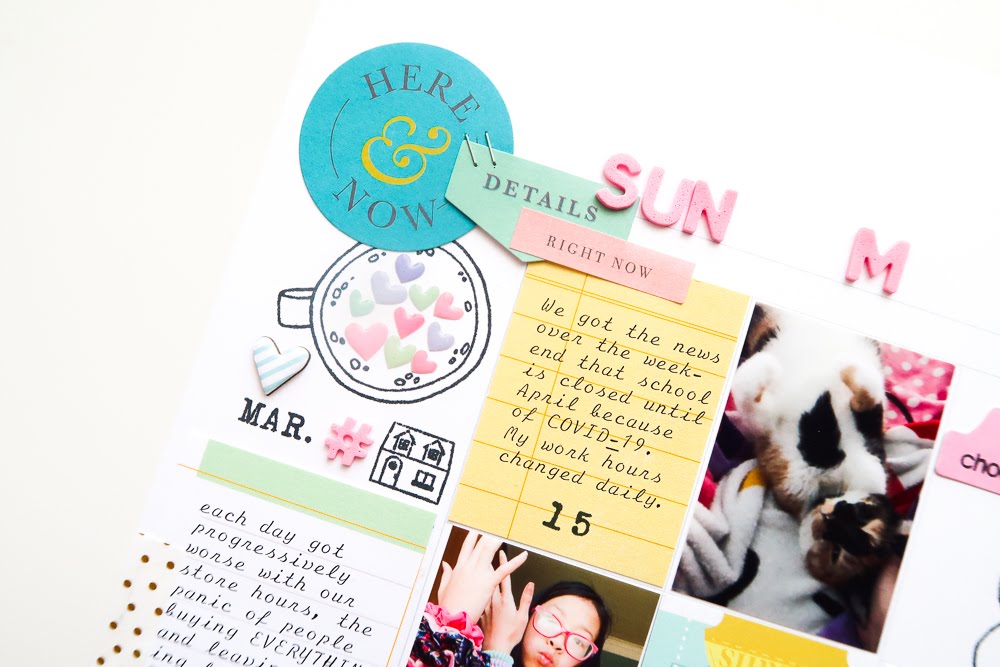 Thank you for stopping by and prayers for health for everyone!