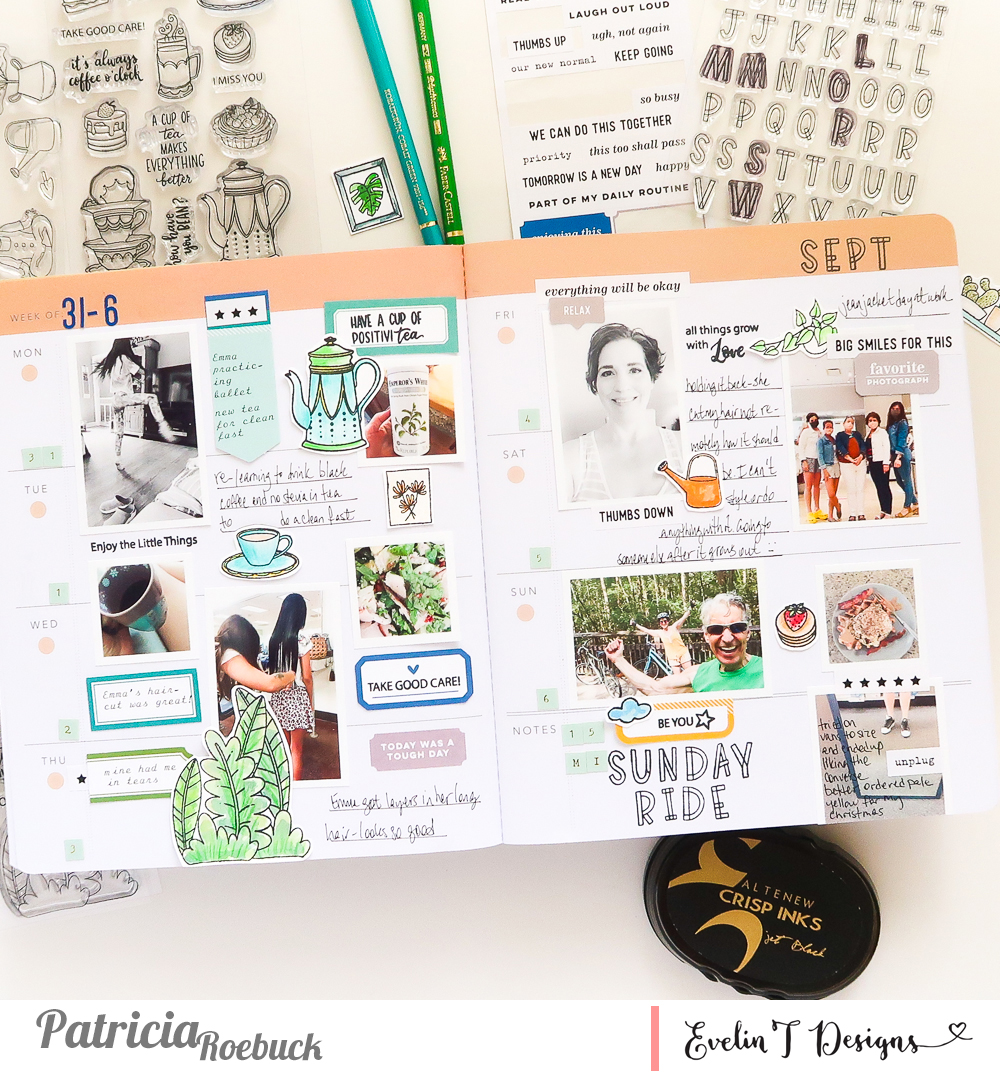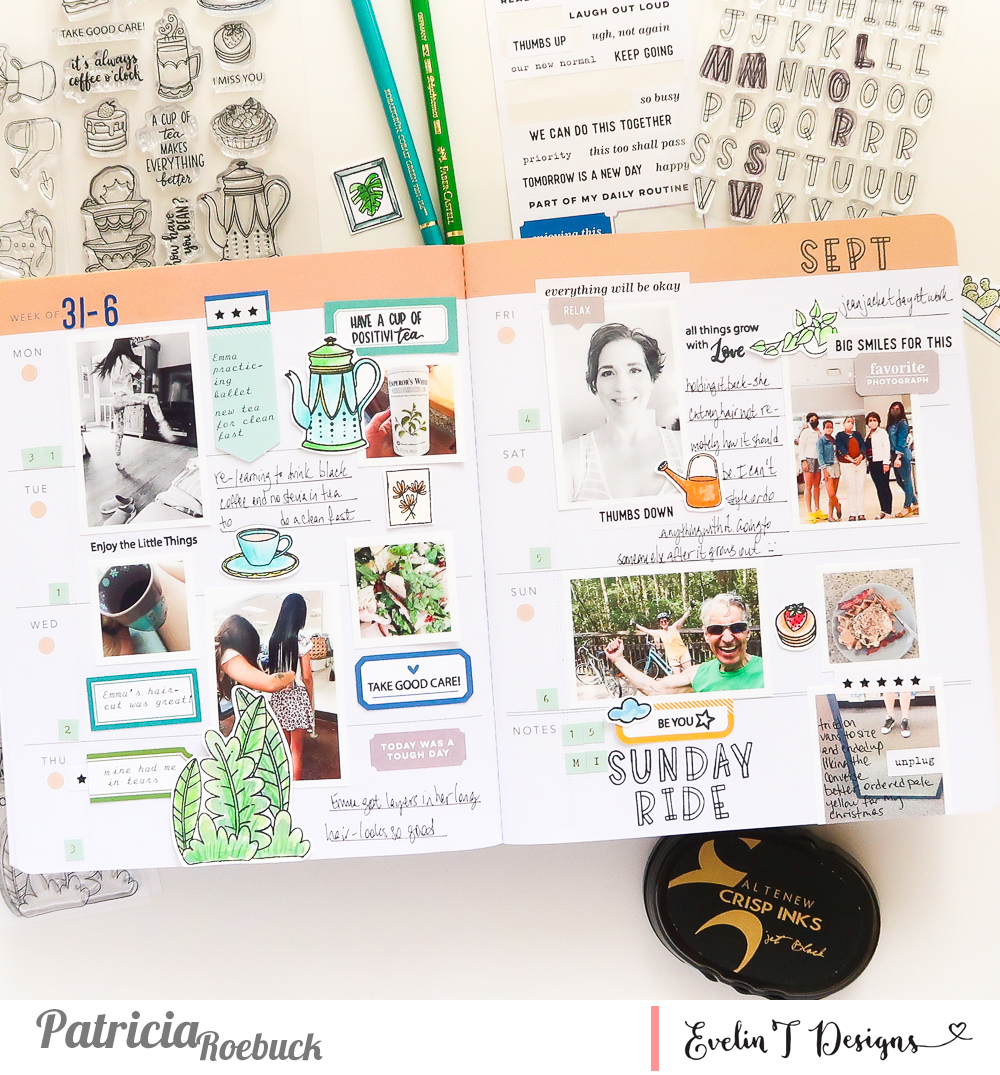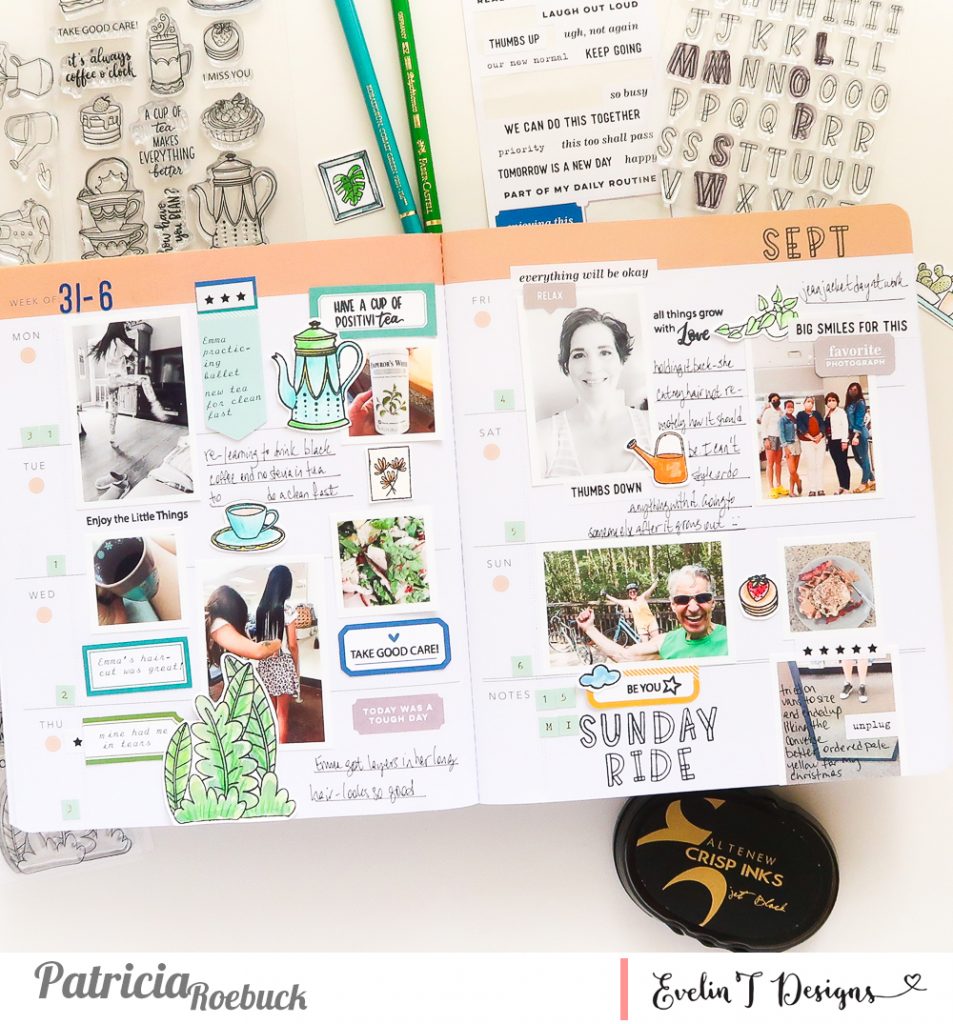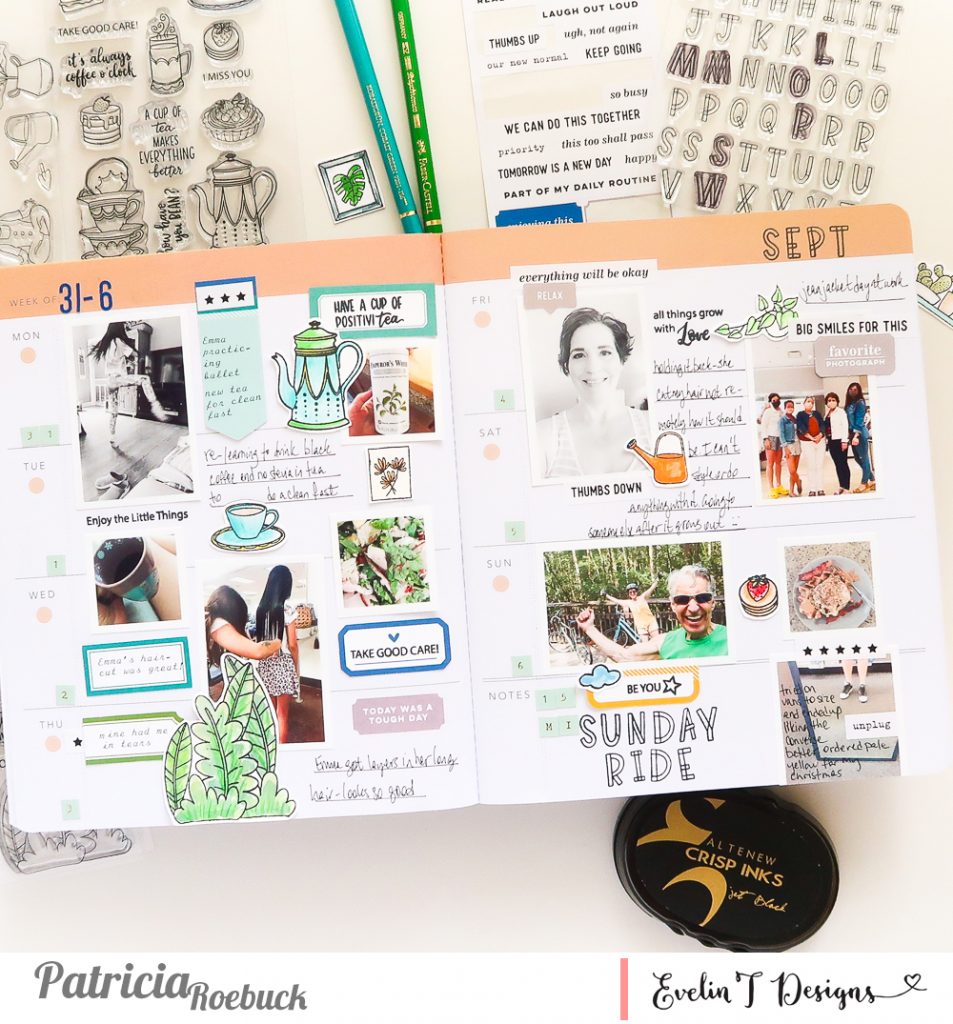 Hello Evelin T Designs Friends! I am really enjoying doing Memory Planning as a way to capture the routines of our lives. I find Evelin T Designs stamps a great way to create and use my own images over and over again whether by stamping and fussy cutting or stamping directly onto my planner. Stamps were always my go-to for getting so much out them than just one use! So here is a look at how this spread came together.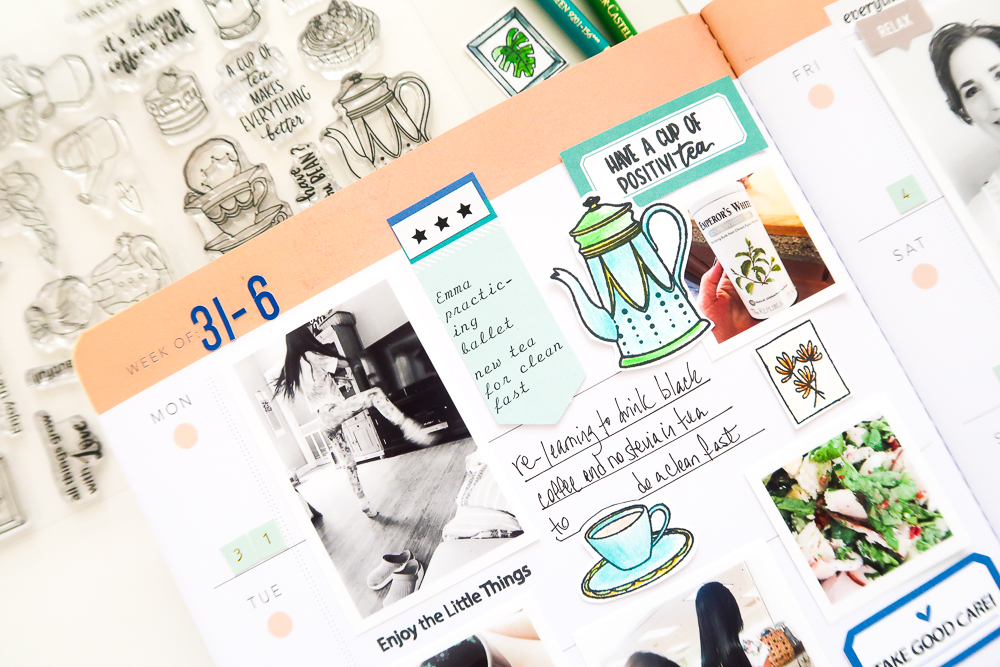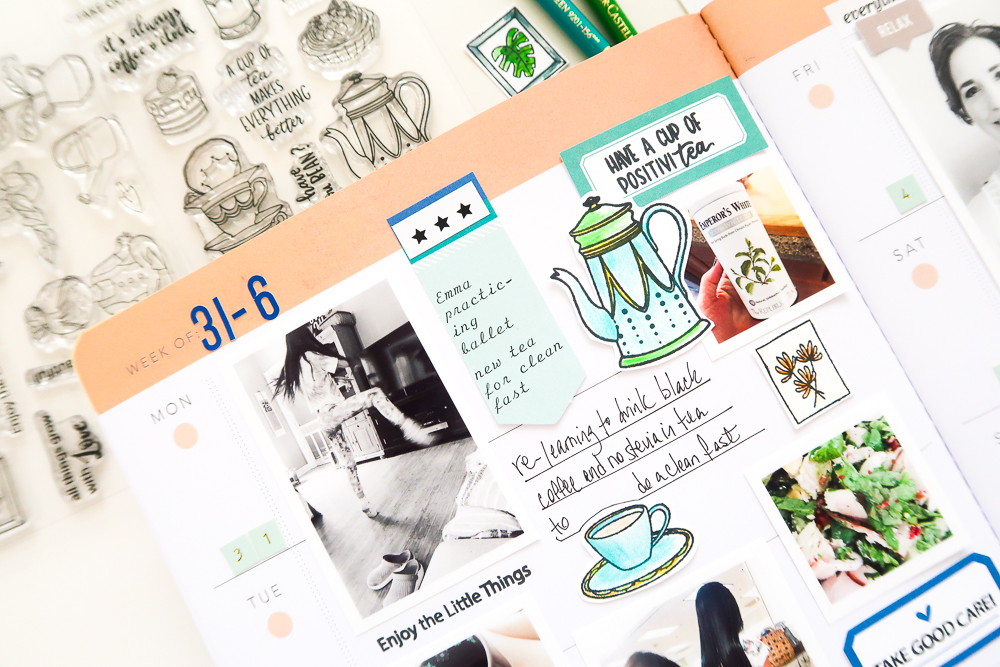 Firstly, I take a look at the photos for the week and then decide which to print larger and which to print smaller. Then, I start adding the stamping, die cuts and stickers after I adhere the photos to my pages.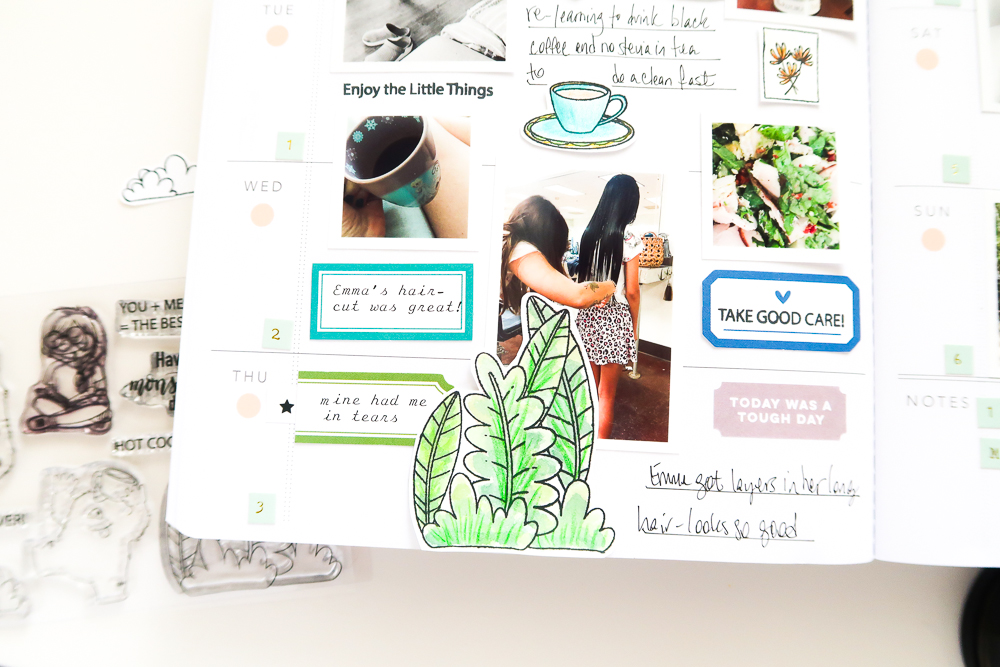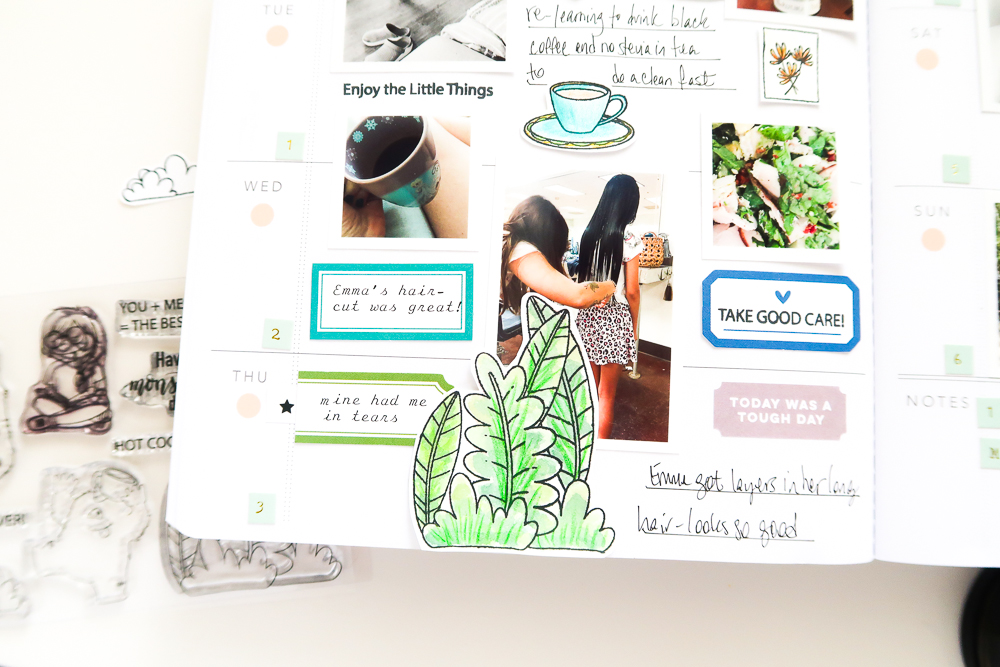 I always have extra stamped and colored images. All I had to do was to add the images from the Positivi-Tea, Best Friends Fur-Ever!, Life is Beautiful, Take a Leap of Faith stamp sets I used to where they would help tell the story and fill in my collage. The sentiments are perfect for adding to die cuts or directly to my planner too. The fonts and sayings go so well with the style of my planner.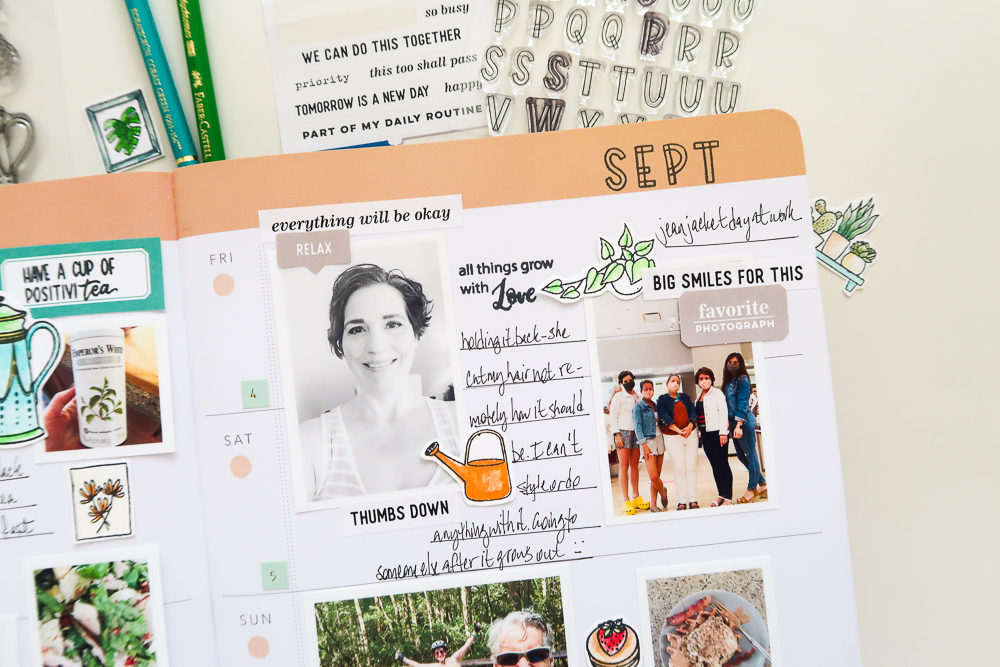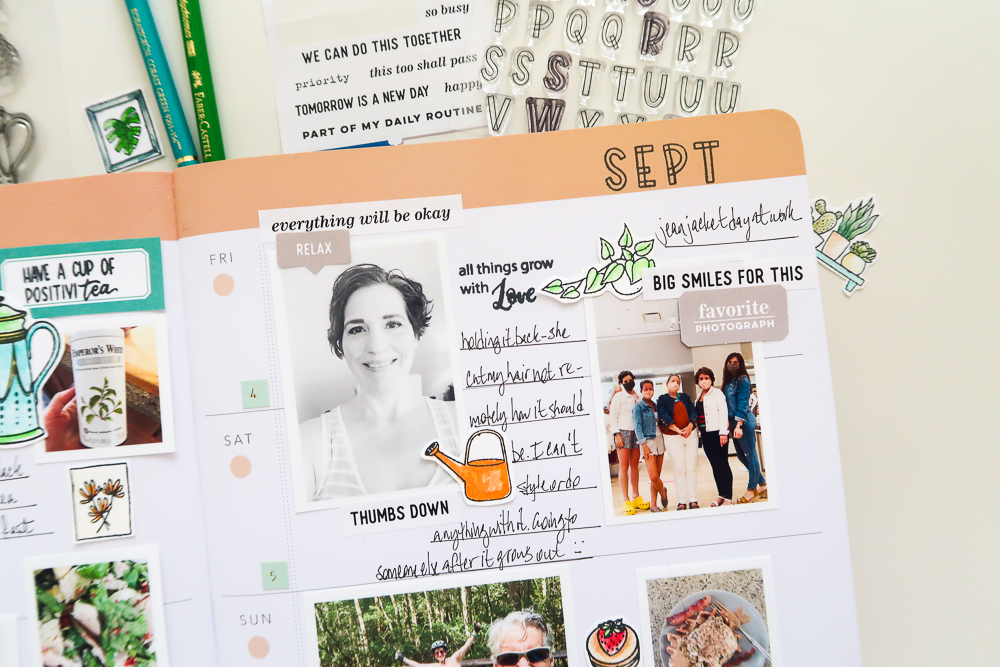 I needed a few more stamped and colored images for this layout. But it was easy to do. I knew exactly which ones I needed. The coloring was quick since I already had my colored laid out. I love the details the stamps add. My favorite little cluster is the 'Sunday Ride' with the Alpha Blocks set, the 'Be You' sentiment from Life is Beautiful, and the leftover stamped and colored cloud from Take a Leap of Faith at the bottom.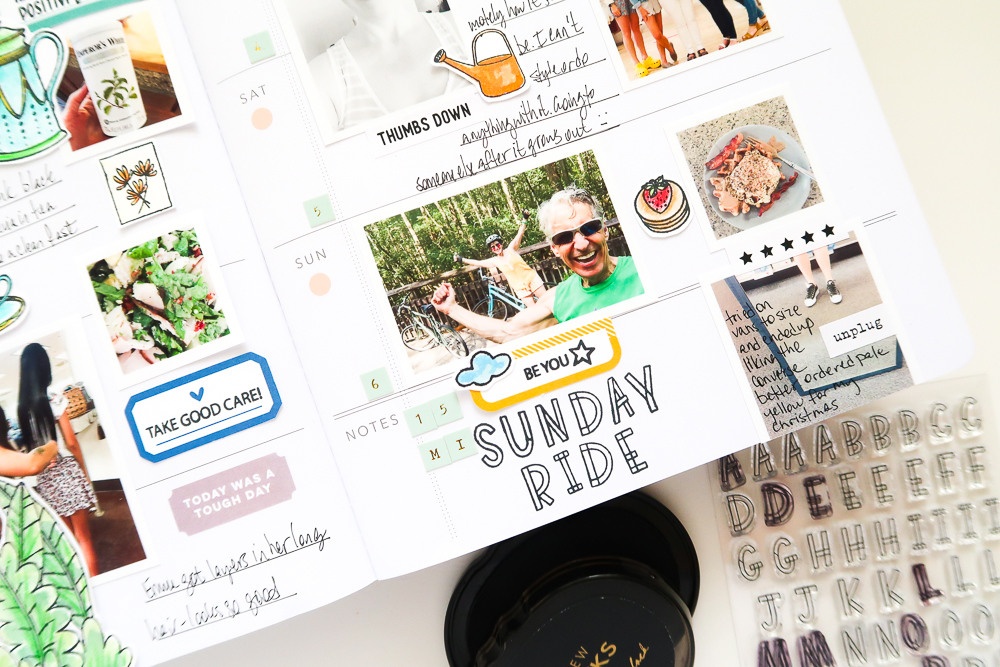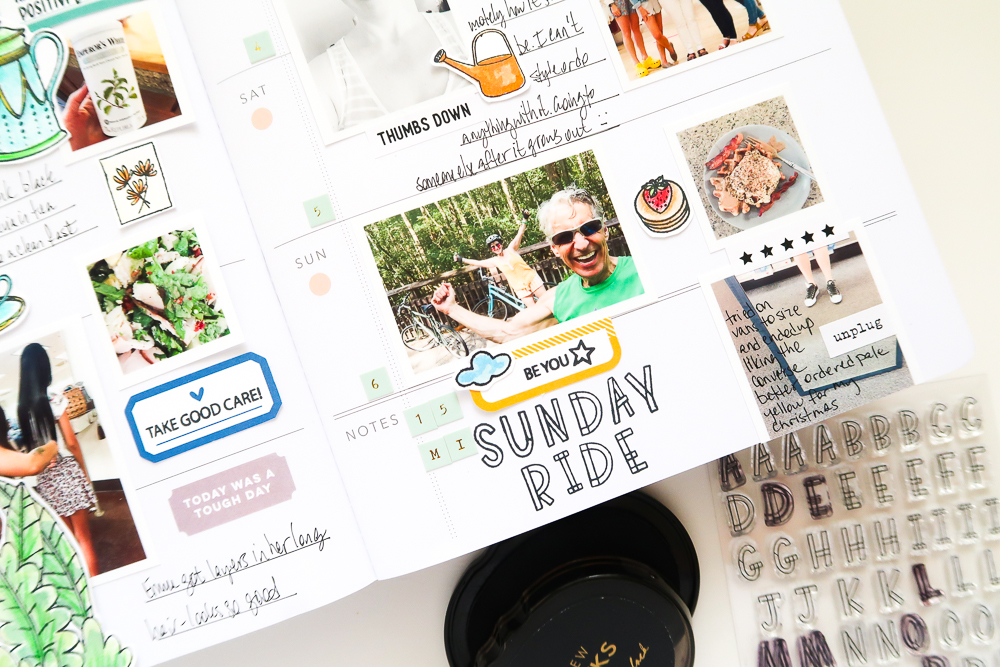 Thank you so much for stopping by!! I hope this gives you inspiration to pull out your leftover stamped and colored images and use them on our next project whether memory planning or a card!